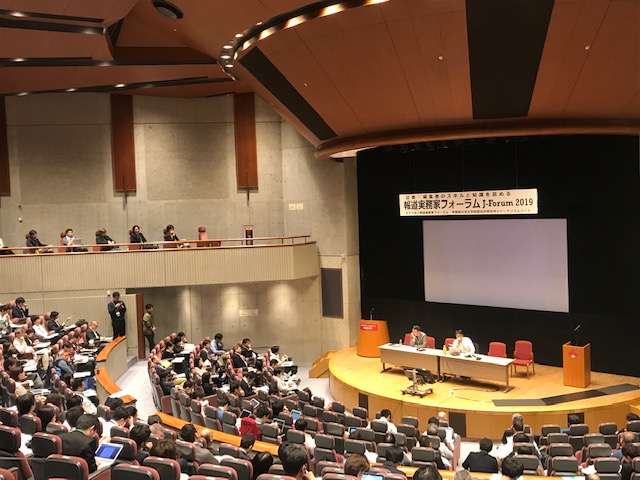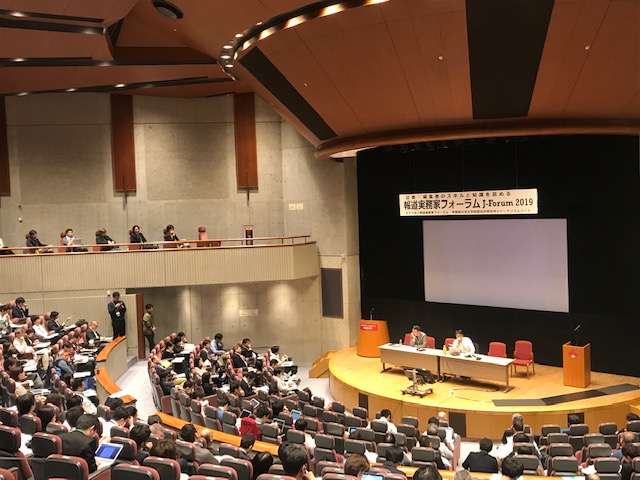 Record 350 Gather for Investigative Journalism Conference in Tokyo
A record 350 journalists gathered in Tokyo over the weekend for Japan's third investigative journalism conference, by far that nation's largest and most sophisticated effort to network and train investigative reporters. Called the Journalism Practitioners' Forum (J-Forum), the event drew editors and reporters from dozens of outlets and from across the country. The conference marks an important milestone for Japan's beleaguered watchdog press, which has been under sustained assault by powerful political interests.
J-Forum featured discussions on how to unveil political and financial corruption, tips for covering immigrants, using court records for watchdog reporting, and reporting on issues tied to US military bases, plus a behind-the-scenes look at exposing gender discrimination by top medical schools. There were also hands-on sessions on open data tools, investigating fake news sites and FOIA techniques. The attendance of more than 350 was an increase of 100 over last year's conference.
"J-Forum is an important and rare opportunity to go beyond their own newsrooms to learn from various fellow journalists," noted organizer Yasuomi SAWA of J-Forum, a senior writer at Kyodo News. "Inspired by their colleagues, participant journalists are prompted to be better watchdogs and serve more in the public interest. It is more meaningful to mix up with journalists from other newsrooms, to build professional solidarity and broaden their perspective, as most Japanese journalists stay in one company due to lifetime employment system."
The keynote address came from GIJN board member Syed Nazakat, who spoke on the promise of Asian investigative reporting. The event was supported by GIJN, Google News Initiative, Yahoo Japan and Smart News, and held at Waseda University in Tokyo.