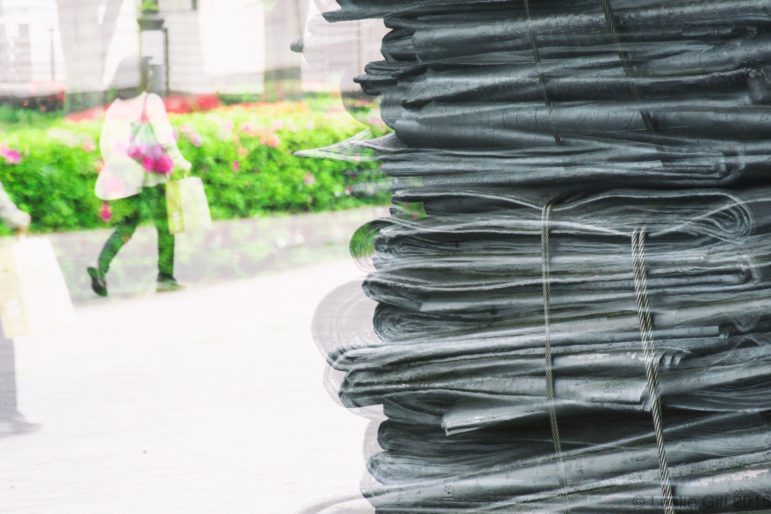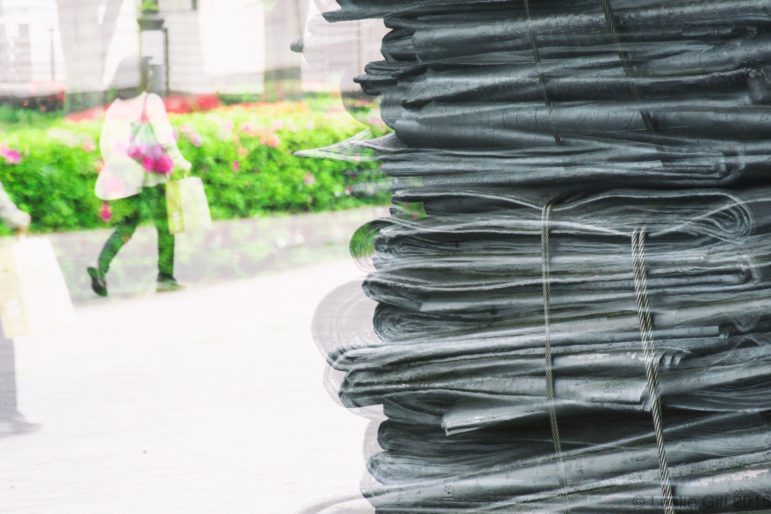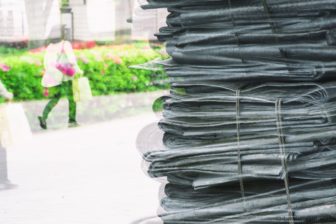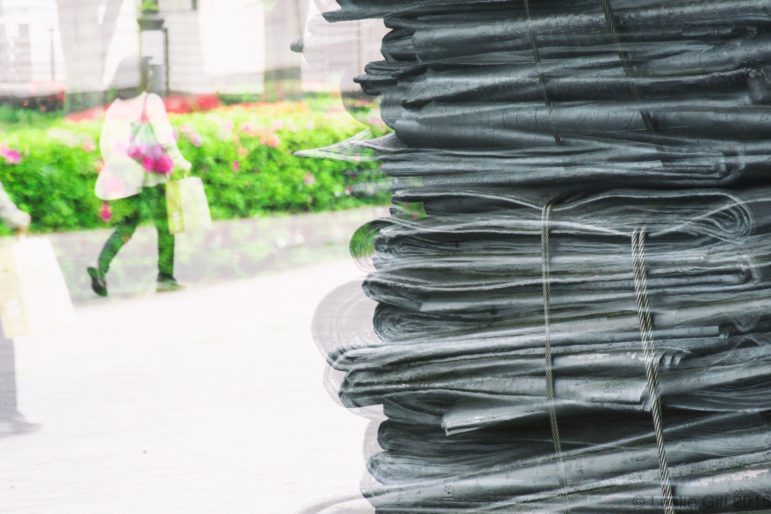 In June, Japan passed a controversial law targeting conspiracies to commit terrorism and other serious crimes, a measure critics warn will bolster state surveillance of dissidents and other opposition. This legislation follows last year's state secrets law last year, which has been criticized for its vagueness, severity and limitations on civil liberties, including press freedom. Meanwhile, Prime Minister Shinzo Abe has been pushing for an amendment to Japan's pacifist constitution.
Despite the country's history of free expression, these moves are seen as undermining Japan's democratic principles.
It was these regulatory shifts which became a focal point of Sophia University and Waseda University's international journalism symposium in Tokyo, held on June 3 and 4 this year.
Over those two days, attendees shared perspectives and concerns about the state of press freedom and investigative journalism. Among the speakers were journalists from Japan's mainstream media — including the daily Asahi Shimbun and Japan's public broadcaster NHK — as well as representatives from the Committee to Protect Journalists and other media groups and nonprofits from around Asia.
A Lack of Support
"When asked what kind of journalist they'd like to become, many young Japanese journalists say they want to do investigations," observed Takaaki Yorimitsu, the former chief of investigations at Asahi Shimbun. "So, what stops them? Because they don't have time, they say."
Yorimitsu had 35 years of experience in investigative journalism, mostly at a local newspaper Kochi Shimbun, before taking joining Asahi Shimbun nine years ago. He was one of the journalists who edited "The Promethean Trap," an award-winning series of reports on the nuclear industry and the Fukushima disaster.
New Initiatives
It is the tightening grip on media which has prompted some journalists to leave traditional newsrooms in order to find other ways of working.
Makoto Watanabe, one of the reporters in the Promethean investigation, quit his job at Asahi Shimbun to work as editor-in-chief at the Waseda Chronicle, a nonprofit investigative journalism organization based at Waseda University in Tokyo. Launched earlier this year, it plans to fund part of its investigations through crowdfunding.
"Our goal before setting up this center was to collaborate with traditional media for publication," said Watanabe. "Now it seems difficult, but we have hope for the future. It's just a slow start." The Chronicle's first big investigation, titled Journalism for Sale, exposed how Japan's largest advertising agency had secretly paid for stories to run on Kyodo News, the country's top wire service.
The Waseda Chronicle represents a move by traditional newspaper reporters toward watchdog journalism. In Japan, there are several groups like this.
A second example also comes from Waseda University, the elite private school in central Tokyo. Waseda's graduate journalism department, founded in 2008, has sparked several professional trainings, including a two-day workshop in May which drew over 100 journalists from across Japan — the first of its kind in the country. Called the Journalism Practitioners Forum (J-Forum), the event was organized by the Waseda J School and the Journalism Discussion Group of Japan, a network of reporters and editors striving to improve their work quality.
Over a weekend, J-Forum brought together reporters and editors from newspapers, magazines and broadcasters, as well as digital media journalists and freelancers. Attendees participated in eight panels and discussions such as how to use Japan's freedom of information act, the basics of covering Fukushima (site of Japan's worst nuclear accident), the backstory of exposing Toyama City Council members' widespread misappropriation, inside Toshiba corporation's accounting fraud, and more. Among the trainers were veteran investigative journalists Toshihiro Okuyama of Asahi Shimbun and Yasuomi Sawa of Kyodo News, both of whom worked on the Panama Papers project with the International Consortium of Investigative Journalists.
The event, modeled on international investigative journalism conferences, included an evening reception and an all-too rare opportunity for Japanese journalists from different media to network and build professional solidarity. The organizers are now preparing to regularly hold J-Forum with the goal of establishing a new organization to support investigative journalism.
Both the Waseda Chronicle and the Waseda Journalism School were among ten new member organizations that joined the Global Investigative Journalism Network last week.
There are other examples of independent media groups in Japan. Former NHK producer Yoichi Tateiwa is working to set up a data journalism center analyzing Japanese money and politics. Jiro Ishimaru runs Asia Press, an Osaka-based organization founded in 1987 and focused on North Korean issues. Ishimaru's team manages to conduct investigations in one of the most inaccessible places on earth. He works with a network of freelance journalists, mainly from Asia, and even some who work inside North Korea.
Asian Muckrakers
With these new initiatives, Japan is joining East Asia's already flourishing and active sector of independent media outlets. One example presented during the symposium is the The Reporter, a Taiwanese nonprofit with a newsroom of less than 30 employees.
"Our readers are mainly millennials," noted Sherry Lee, The Reporter's managing editor, who said the publication organizes periodic discussions on various topics in order to further engage their audience.
After a successful collaboration with Indonesia's Tempo, The Reporter is now considering further cooperation with other investigative media organizations outside Taiwan.
Meanwhile, the online news site Rappler has had major impact in the Philippines through its coverage of President Rodrigo Duterte's drug war and tax evasion crusade. And Newstapa, the South Korean media group run by veteran broadcast investigative journalists, has become a rising star in Asia with its coverage of political and economic scandals, such as those involving Samsung managers and top politicians in South Korea.
Building a New Future
In Japan, hopes of an investigative journalism renaissance following the 2011 Fukushima disaster have been tempered with the rise of Abe, noted New York Times' former Tokyo bureau chief Martin Fackler. "There are some very admirable qualities of Japanese journalism," Fackler said. "One is tenacity, the other is thoroughness. Journalists read all the documents; they cover all the basics."
Yet, despite their tenacity and thoroughness, Japanese journalists are facing the same challenges journalists are facing globally, from cyber attacks to the shifting relationship between media and readers.
"There is no longer a shared feeling of value of journalism, not only within the profession but also within the audience," noted David Schlesinger, former chairman of Thomson Reuters China. "The idea of professionalism is lost."
In addition, Japanese journalists still tend to consider their first loyalty to their company, not to the practice of journalism, seeing themselves more as employees than as a professionals working in the public interest. 
Still, there are signs of hope, as shown in the new nonprofits and international outreach by some of Japan's top journalists. Japanese traditional isolationism has preserved for a long time even the unique characteristics of its journalism. But sharing and interacting with other media, especially from Asia, may no longer be a choice, but a professional imperative for the future of investigative ventures.
New opportunities of finding journalism partners and creating collaborations are growing in different parts of the world. "The problem is establishing a reciprocal trust and confidence, especially with people of different cultures. It can be difficult to trust even people inside the same media," said Watanabe, remembering his experience at the Asahi Shimbun. "But sometimes the fastest way to build this relationship," he laughed, "is just having a drink together."
---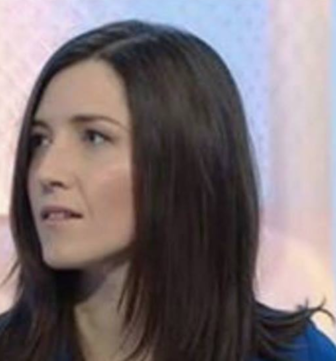 Alessia Cerantola is co-founder of the Investigative Reporting Project Italy and Radio Bullets. Her reports have been published by the BBC, NHK, The Guardian and The Japan Times. She won the Reporters Without Borders and UNESCO Freedom of the Press Award in 2012, and contributed to the Pulitzer Prize-winning Panama Papers.