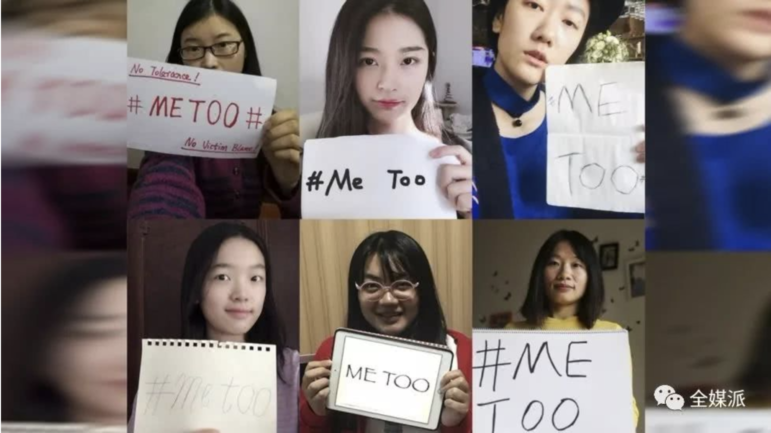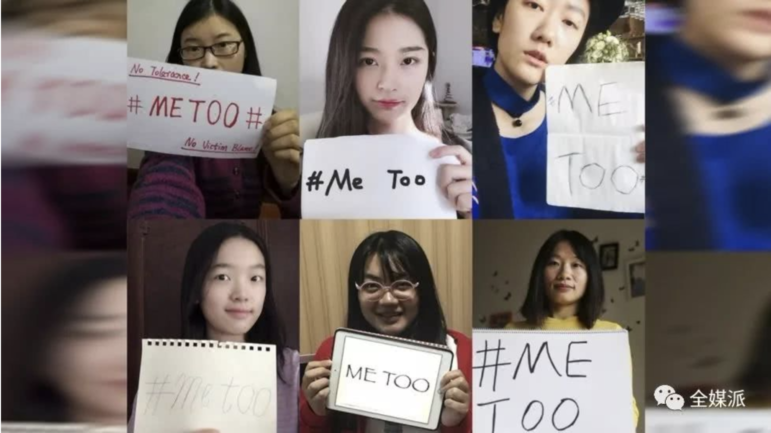 Investigative Journalists Propel #MeToo Reporting at China's Universities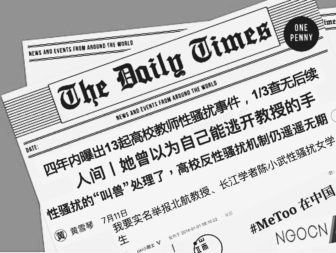 This is the first in a series on the wave of investigative reporting behind the #MeToo movement in China, written by GIJN's Hong Kong bureau.
---
Investigative reporting on sexual abuse cases in Chinese media has seen a major uptick as growing numbers of victims open up and speak out about their ordeals, prompted by the #MeToo movement in the West.
Three cases at China's top universities have been on the front lines of #MeToo reporting in China — and they appear to be just a hint at the enormity of the problem. Reports and discussions, including victims' disclosures on social media and coverage by traditional media sites, have all been targets of swift government censorship. Meanwhile, journalists and an emerging community of supporters are trying to keep the stories alive by re-posting them on multiple platforms, playing a game of cat-and-mouse with internet regulators.
In China, public reports of sexual abuse first emerged in 2014, but until a year ago these allegations were limited to personal blogs shared on Chinese social media, such as WeChat and Weibo. These accounts were rarely, if ever, followed up by the mainstream news media. Yet sex abuse cases are believed to be rampant at universities and workplaces. In a 2017 survey of 6,592 college students from across China, seven out of 10 respondents — that's 70% — said they had been sexually abused. Among this group, only 4 percent said they reported the abuse to police or school authorities.
In March 2018, in another study of 416 female journalists from 15 provinces on workplace sexual harassment, 83.7 percent of respondents reported various degrees of sexual harassment, while just 3.2 percent of those reported the abuse to human resources departments or their supervisors.
The #MeToo wave has emboldened journalists to start covering the rampant sexual abuse, and Chinese women are breaking their silence, with many using their real names. Over the past year, reporters have produced groundbreaking stories based on interviews with victims and their friends, with documentary evidence to back up accusations. They also sought responses from the alleged abusers and the institutions that hosted them.
These reports have gone beyond one-off incidents or isolated personal testimonials. Instead, reporters and commentators probed the institutional factors behind the patterns of abuse. In some cases, the exposure and public shaming succeeded in pushing reluctant authorities to take disciplinary action against the abusers.
While #MeToo charges have emerged from almost all sectors of society, the victims at universities, and the reporting on them, have become the most vocal, visible and effective. GIJN has rounded up the incidents.
Famed Anthropology Professor Exposed
In July, freelance journalist Huang Xueqin broke the story of sexual abuse committed by Zhang Peng, an anthropology professor at prestigious Sun-Yat-Sen University in Guangdong, in southern China. In a story published on Netease, a leading Chinese internet site, Zhang was implicated in the harassment of his students and a colleague since at least 2011.  
One of his students, Chen Jing, told Huang that during a field trip on Hainan Island, Zhang insisted on walking in the woods with her. He first complimented her on her appearance, character and hair. He then proposed to "check her weight," lifted her body with a tight grip and pushed his face onto her breast.
Chen and her fellow students, who were abused on other occasions, reported the incident to school authorities in May this year but did not receive a response. After learning of Huang's report on sex abuse, they contacted her for help.
For her story, Huang interviewed the victims, their classmates and close friends, and cross-checked sources cited by the victims. She gathered written evidence such as the complaint letters submitted by a female teacher to the the university, as well as CCTV clips that connected Zhang to another alleged sexual assault.
Huang's story went viral on WeChat after it was posted on a Sunday evening. It was removed from the internet around midnight but copies began to circulate even more widely online. China Newsweek magazine and The Beijing News soon followed up with commentaries and interviews of the victims. Two days later, SYSU announced that the university had revoked the professor's teaching certification.  
Rape Allegations at Aerospace University
Huang has been reporting on #MeToo cases since 2016. Earlier this year, she reported how Luo Qianqian, a student at Beihang (Northern Aerospace) University, along with four fellow students were raped or sexually abused by their professor Chen Xiaowu.
Luo, who first sounded the alarm, reached out to victims via social media and created a WeChat chat group named "Hard Candy," borrowed from the 2005 American movie about a teenage girl's revenge on a man whom she suspected of abusing her best friend. When her report received no response from the school last October, Luo got in touch with Huang.
Luo said she was almost raped by Chen shortly after she was admitted as his PhD student. She decided to open up when she saw anonymous social media posts on Zhihu, the Chinese version of Quora, which accused Chen of being verbally and physically abusive towards female students. Luo also said that her fellow students had reported that they had been raped by the professor but they declined to be identified by name.
Luo recalled the day when Chen asked her to help take care of the plants at his sister's apartment: He drove her there, but soon after they arrived Chen locked the main door, started to complain about an "unsatisfactory sex life" with his wife, and tried to force Luo to have sex with him. He stopped only when Luo started screaming non-stop. Luo said the professor had since "taken revenge on her studies." She asked to be transferred to study under another supervisor but was rejected. Luo began to suffer from depression and hallucinations, and lost interest in pursuing an academic career.
Reporter Huang stepped in when Luo's disclosure on Zhihu received little response. She interviewed victims in the "Hard Candy" group, collected evidence, including phone and email records, audio recordings and the contact details of witnesses.
From January 1 to 4, Huang published four articles on the ordeal of the Beihang students on her personal WeChat account ATSH (abbreviation for "Anti-Sexual Harassment"). The account was quickly blocked, but two weeks later the university revoked Chen's teaching qualification.
Abuse and a Suicide at Peking University
In April, the snowball effect of the Beihang #MeToo cases reached China's top-ranked Peking University (PKU). Li Youyou, a PKU graduate, published an article on Douban, a popular social networking site, accusing her former professor Shen Yang of raping her then-classmate Gao Yan, who committed suicide 20 years ago. The article went viral immediately, provoking widespread outrage on social media platforms. A few hours later, the article was removed from the internet by censors, but it was picked up by multiple media outlets, including China Newsweek, Caixin, state-run Beijing News and online publications under major internet companies Sohu, Sina and Tencent.  Reporters tracked down and interviewed three retired professors for details of a university meeting where school officials decided to issue an official warning to the professor decades ago. Some interviewed Gao's mother, the accuser Li Youyou, and other former classmates of Gao.
After learning about the warning against Shen, 10 Peking University students filed an Open Information request at the university for a document detailing the notices. They also published articles on their personal, certified, WeChat accounts documenting how they were seeking justice for the deceased. The students' articles were deleted by internet censors. Soon after, university officials summoned the students to attend one-on-one meetings, warning them to stop their actions. But the students remained defiant.
Yue Xin, one of the students, wrote an open letter to the university, revealing how university officials summoned her to a midnight meeting and threatened her. Officials even contacted Yue's mother to put pressure on her daughter. Yue was later kept at home by her fearful mother, until the media reported on her ordeal. In support of Yue, volunteers republished her deleted open letter on the blockchain platform Ethereum.
Peking University officials have kept silent on the matter until now, and no action has been taken against Shen, the professor.
---

Ying Chan is an award-winning journalist, educator and consulting editor for gijnChina. In 1999, she founded the Journalism and Media Studies Centre at Hong Kong University, and later established the Cheung Kong School of Journalism and Communication at Shantou University in Guangdong, China.

Siran Liang is GIJN's Chinese editor. She has a master's in journalism and media studies from the University of Hong Kong. Before joining GIJN, she interned for the Nepali Times, where she covered the country's reconstruction after the 2015 earthquake, as well as the blockade by India during that time.

Lizzy Huang is a writer, translator and journalist based in Hong Kong. She is currently Chinese assistant editor for the Global Investigative Journalism Network. Previously, she was an editorial intern at Initium Media covering Chinese culture and society.