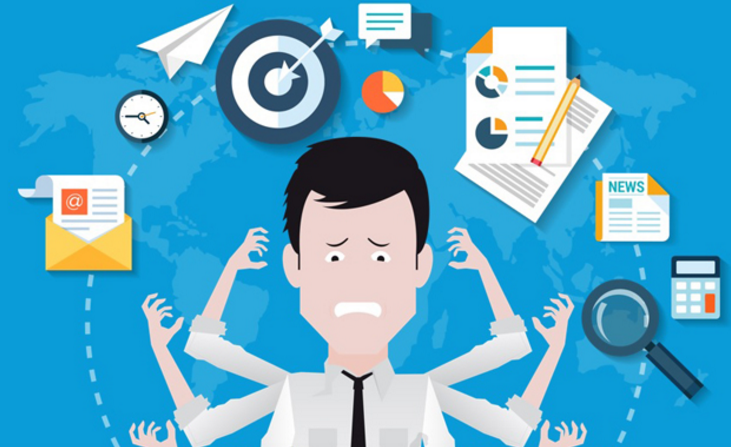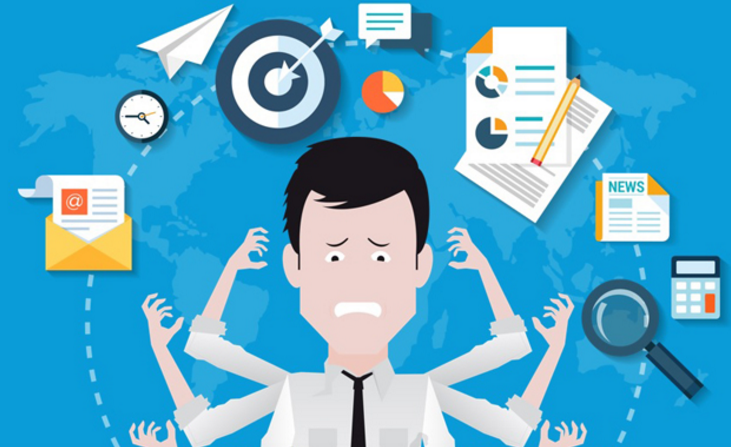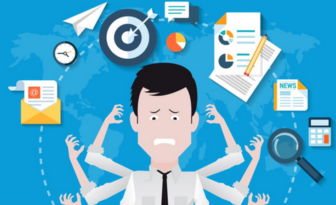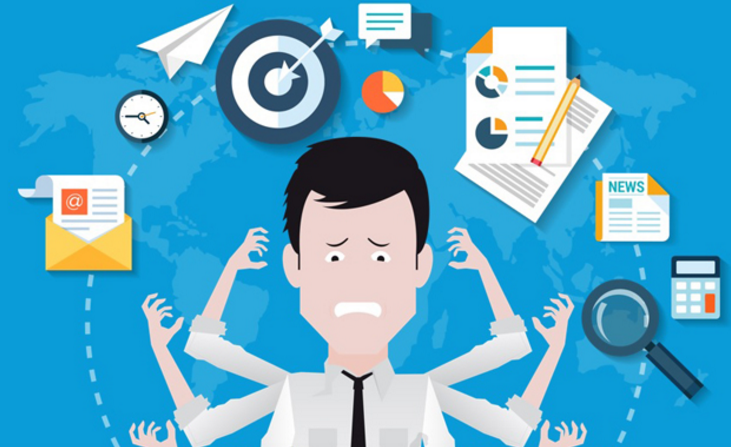 With the growing relevance and popularity of data journalism, it may be easy to prioritize numbers over people, and spend our time emphasizing the data through graphics, maps, charts, and other visual products. But sometimes the faces and names behind the data get lost. Fortunately, we have some guiding lights to keep us on the path of good journalism. Consider what Andy Lehren of the New York Times, Kendall Taggart of Buzzfeed, and Mc Nelly Torres of NBC6 had to say at the annual conference of Investigative Reporters and Editors last weekend. Here are some highlights from their panel Humanizing Numbers at IRE16…
For Lehren, the first idea to remember your main job as a journalist: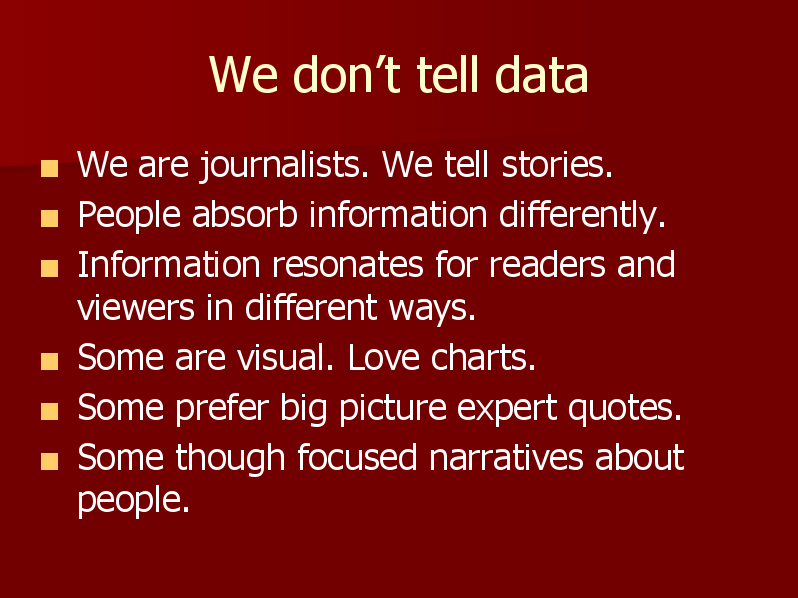 Nevertheless, Mc Nelly Torres recognizes that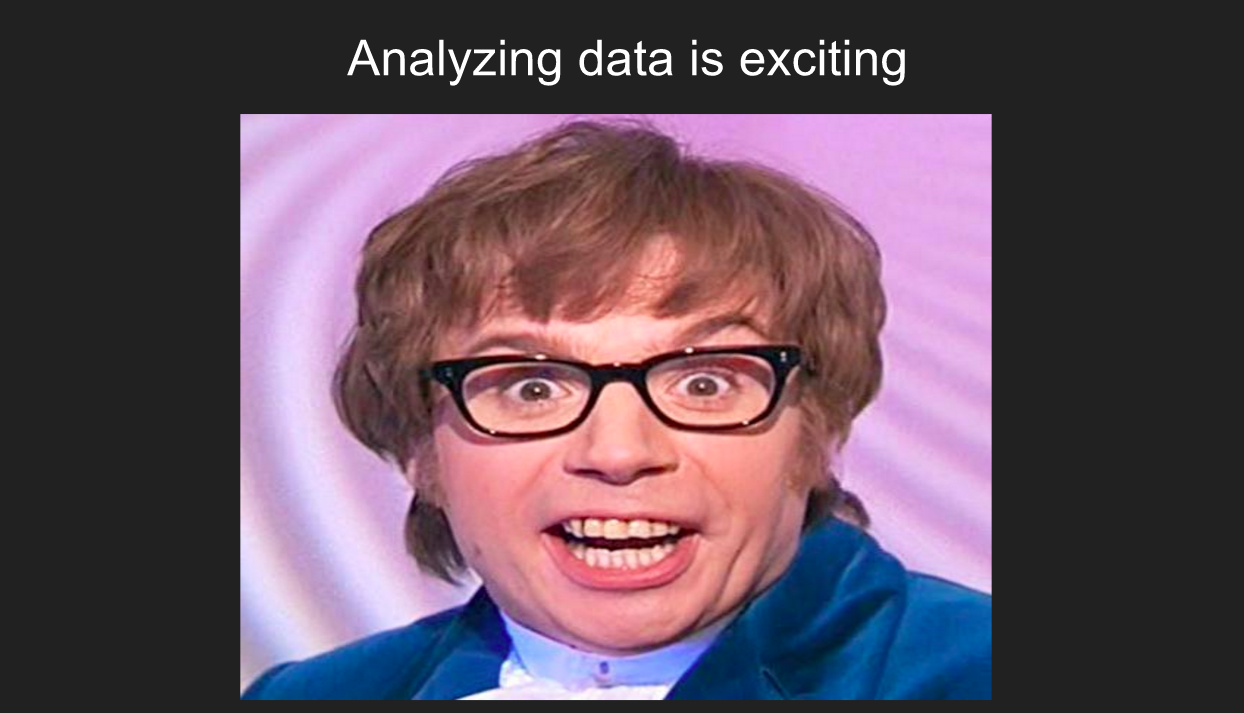 So how to balance it all? First, Lehren explains, understand how the story came about.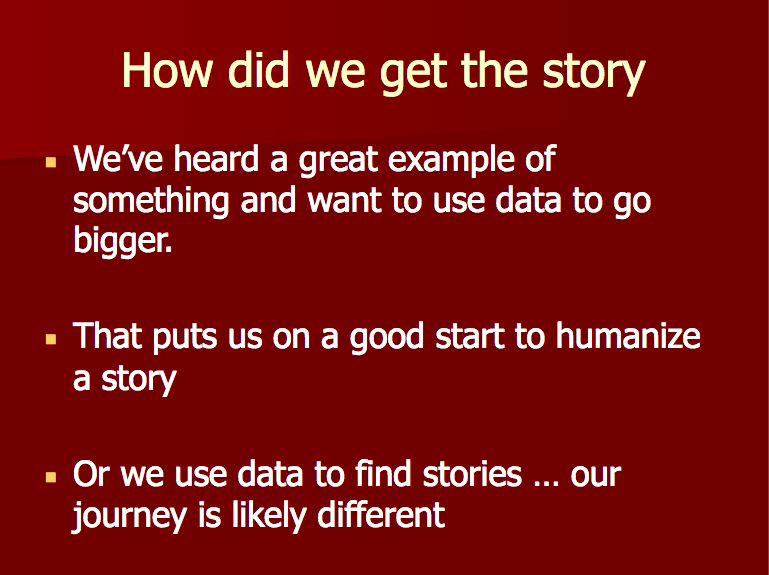 And, as Taggart recommends, consider both numbers and people.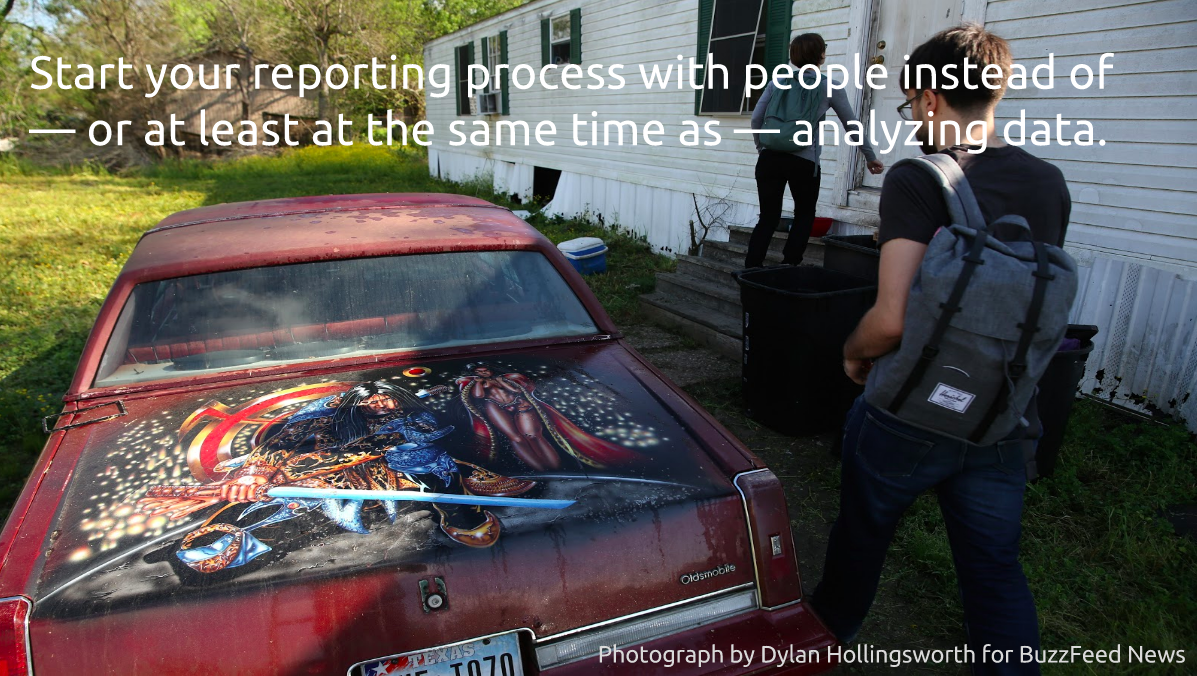 Because even though numbers are relevant, always remember, as Torres says, that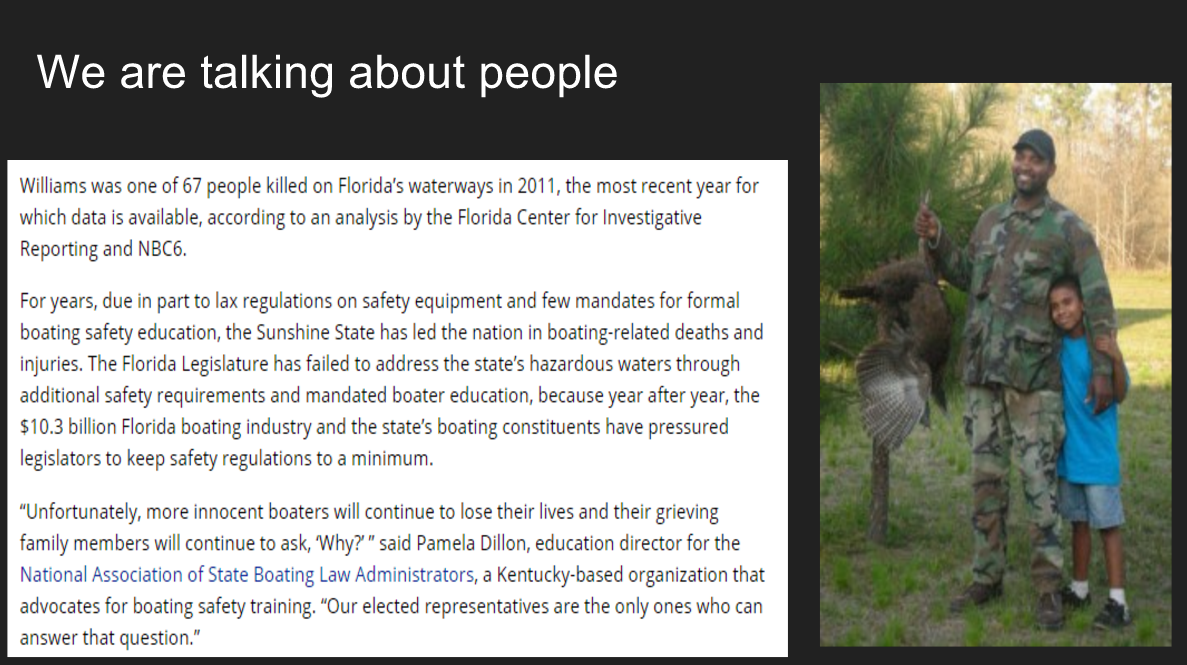 How to find the best people for data stories?
According to Taggart: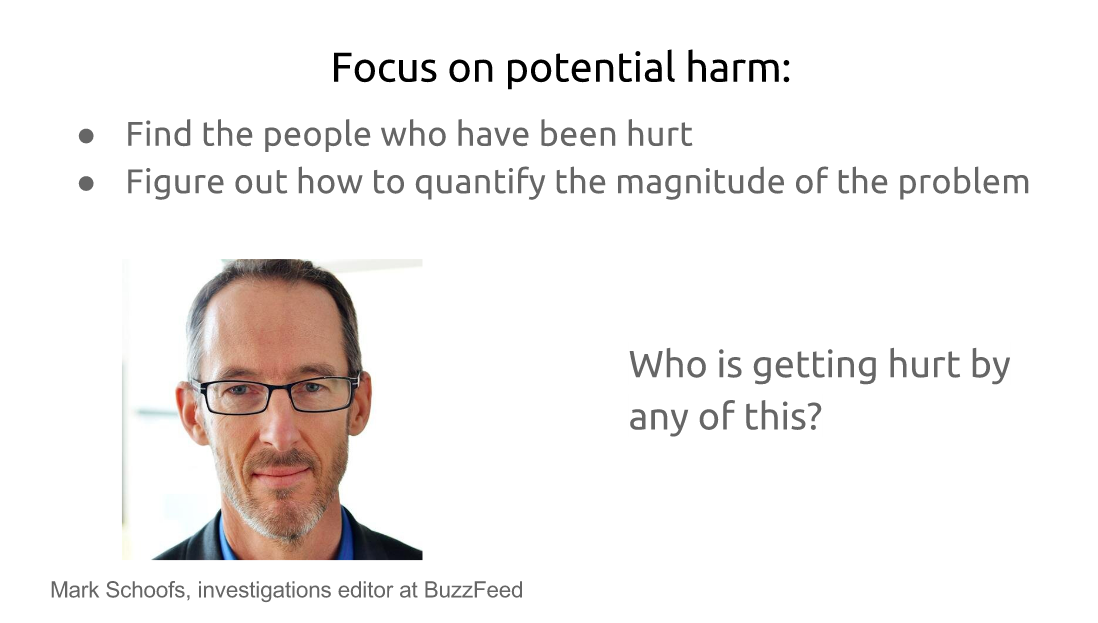 Lehren recommends "casting":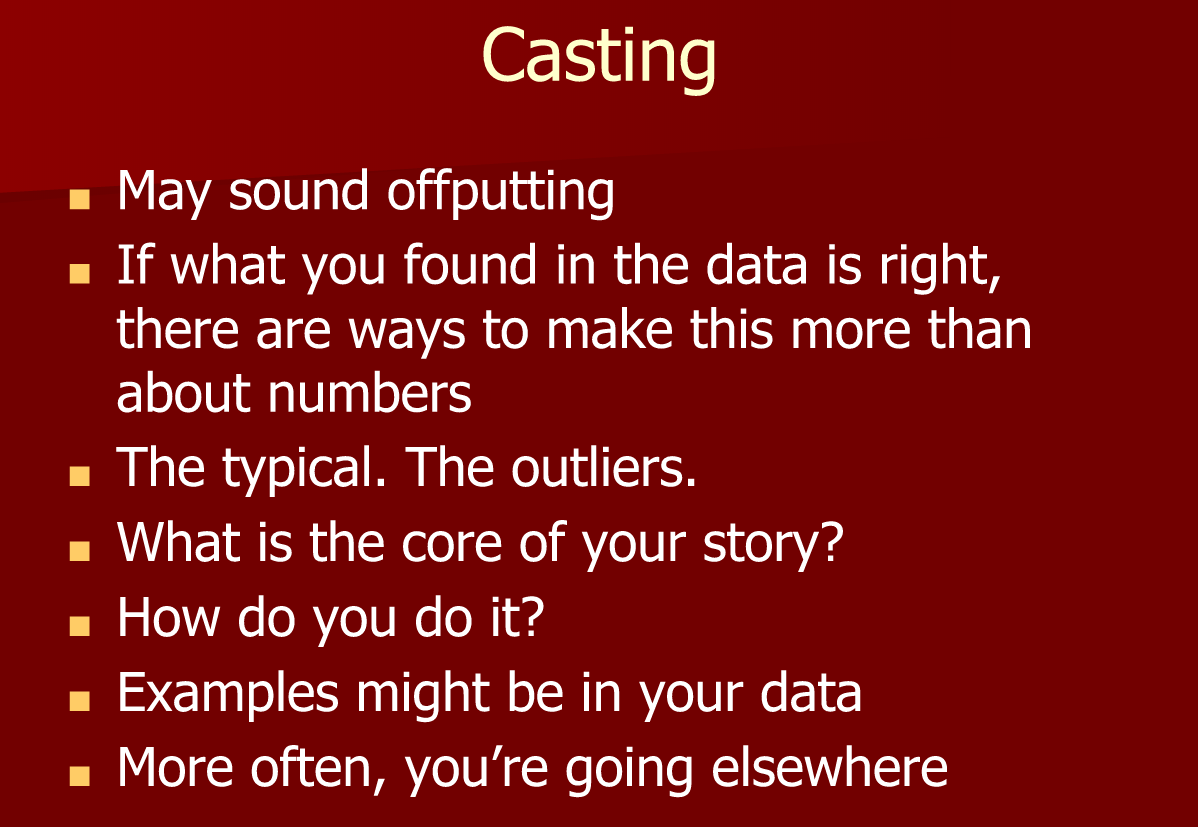 When the moment to write arrives, the first thing, according to Torres, is to think about the need for numbers.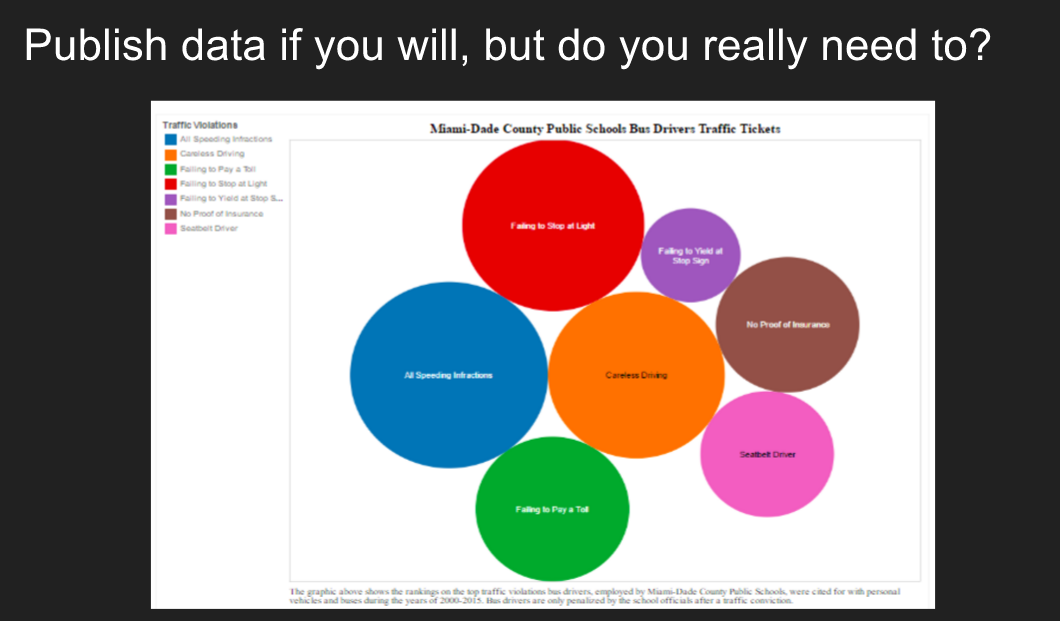 And Taggar adds: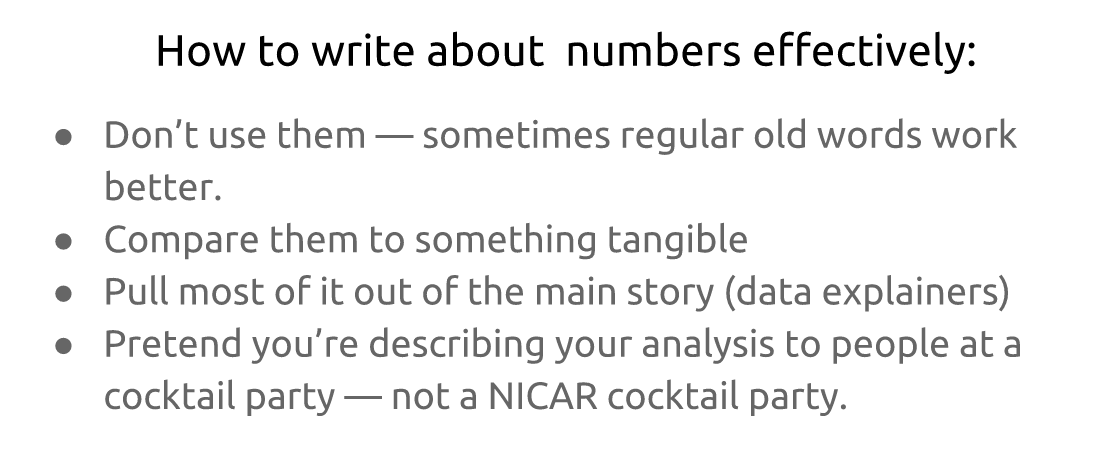 And a final reminder from Torres:

You can find Kendall Taggart's presentation here and Mc Nelly Torres' presentation here.
---
Mago Torres, Program Coordinator. Mago Torres comes to GIJN from Mexico City, where she coordinated the journalism program and served as a scholar in the Department of Communication at Universidad Iberoamericana. Her work has focused on the research and application of the right to information and data journalism, and explores the connection between journalism, academia and civic society. Over the last year she worked on the Panama Papers investigation as a researcher with the International Consortium of Investigative Journalists. She is a co-founder of Periodistas de a Pie, a network of journalists based in Mexico City, and holds a Ph.D. in Humanistic Studies with a specialization in ethics.