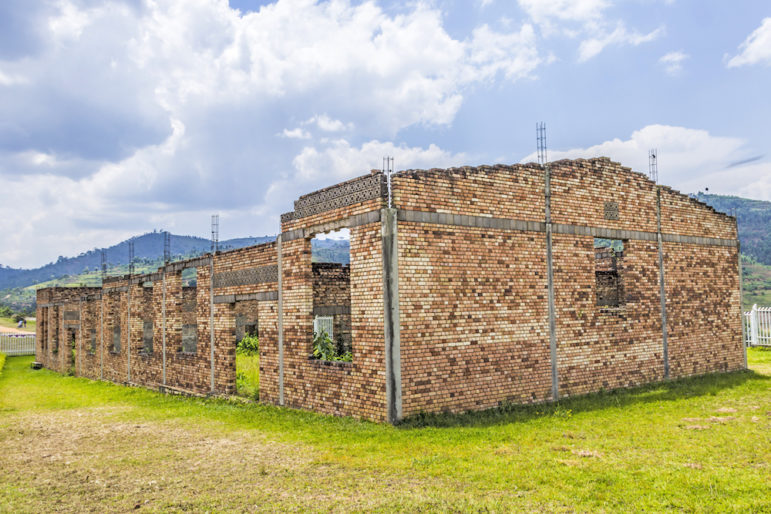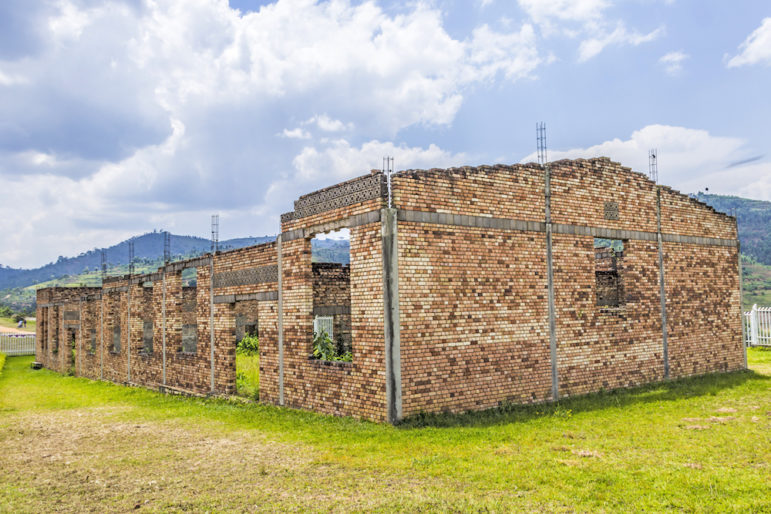 How They Did It: Tracking Down a Rwandan Genocide Suspect
Read this article in
The former Rwandan army Colonel Aloys Ntiwiragabo was on his way to mass, which he attended every Sunday, when he was finally recognized. After many years off the radar he was spotted in a "sad Orléans suburb," an hour outside of Paris.
His hands were sunk into his pockets, his glasses were perched on his nose, his stride was determined. But there was also something in the way he walked that showed that this was a man constantly on his guard.
His neighbors had no idea that the man living next to them was Aloys Ntiwiragabo, a once high-ranking Rwandan official suspected of being an architect of the 1994 Rwandan genocide, in which up to a million people are believed to have died.
"They were flabbergasted, they didn't suspect it all," said Théo Englebert, the French journalist who finally located Ntiwiragabo, a former intelligence director believed to be one of the founders of the Democratic Forces for the Liberation of Rwanda (FDLR), an armed group set up by ethnic Hutus accused of taking part in the 1994 Rwandan genocide.
"I found him at a time I was considering leaving journalism," said Englebert, 29, who spent eight months investigating the story, which was finally published in the French investigative website Mediapart in July this year.
But his investigation, which he conducted alone and which he spoke about in a webinar organized by GIJN about investigating "disappeared" people, had an impact that few journalists can boast about: It led to an international arrest warrant from the Rwandan authorities and the opening of a criminal investigation into alleged crimes against humanity by the French counter-terrorism prosecutor.
How did a freelance journalist manage to track down a man that in the 1990s had been one of the International Criminal Tribunal for Rwanda (ICTR)'s tracking team's most-wanted men? To carry out this investigation, Englebert used open-source investigative techniques, filed freedom of information requests, and turned to old-fashioned tracking methods. In this story, we detail how he went about the investigation and include his top tips for finding someone who wants to disappear.
Create a Database
Englebert had been interested in Rwandan refugees for a long time. He started to collect all the legal documentation he could find on refugees whose asylum requests had been rejected because they were accused of crimes against humanity. France has apparently been a popular destination for this group, and has been home to a number of Rwandan suspects believed to be on the run. To organize his work, he created a database, which allowed him to better understand all the legal paperwork he gathered. "This upstream work takes a lot of time," he says. "[But] I had been interested in Aloys for a long time because I realized the FDLR, an armed group mainly active in [Democratic Republic of] Congo (DRC), was getting orders from France. At this time, I was trying to determine if Aloys could have been one of the active members based in France."
Meticulously Examine the Legal Documents 
Looking at legal verdicts can help reporters digging into criminal organizations, or those looking for people who disappeared while they were being investigated or on trial. In France, to look for these legal papers you only have to type in your search engine "décisions" (which means verdict in English), the key words that seem appropriate to your search, and then the site you are interested in trawling, such as "site:legifrance.gouv.fr." Then you comb through the results.
For the Ntiwiragabo story, it was a decision from a court in Nantes about a visa request made in 2001 that first sparked Englebert's curiosity. While the decision didn't name the former colonel, there was enough in the document to raise his suspicions. That document — which at first promised little — became the starting point for the whole story.
Bluff, If You Can
Englebert's next step was to contact the court in Nantes to try to confirm that the decision he'd found was definitely about Ntiwiragabo. Here he bluffed: He sent the board the details of the 2001 decision, the exact date, and the name of Aloys Ntiwiragabo, even though the names of those appearing in the documents are usually blacked out. But he got lucky: In response, the board sent him the uncensored decision with Ntiwiragabo's name on. The journalist now had written confirmation that the ex-colonel had tried to take refuge in France.
Try the Obvious Places First 
But that legal ruling had appeared nearly two decades before Englebert started his investigation. To avoid going down the wrong track, he decided to look for the former intelligence director in several other countries, where he thought he could have put down roots and be living out in the open. He contacted his sources abroad — in Sudan, Central African Republic, and the DRC — to make sure he was not there. It meant he didn't spend time looking for a ghost in France before he was sure Ntiwiragabo could be there. And this research allowed him to build up a picture of where Ntiwirigabo had lived since the genocide.
Use a Full-Text Search Tool 
Eventually, Englebert would receive a haul of documents containing gigabytes of information from a confidential source. While trying to track down any information linked to the former colonel inside this massive archive, he used a desktop search engine, Xapian, which indexes the content of the computer and can be used with the graphic layer of Recoll, a desktop full-text search tool. Xapian and Recoll can be set up through the command line. Then, you just have to type the keyword "Ntiwiragabo," and the search engine finds all the files — whether PDF documents or emails — in which the word you are looking for appears.
This archive became a key part of the story: One of the documents was from the French counter-intelligence services, which mentioned Ntiwiragabo's wife by her maiden name, Catherine Nikuze, and tied her to the city of Orléans, a city about 60 miles southwest of Paris.
Track Down Publicly Available Information
The next step was to research Catherine Nikuze, or Catherine Ntiwiragabo by her married name, to make sure that she was still living in France. Englebert tracked down French-Rwandan community associations and started to build up a picture of how the Rwandan diaspora was organized in Orléans. To do this, he consulted the French government gazette Journal Officiel, searching for information about the associations at the local prefecture level and with the regional archive department.
He requested further information using a French law that requires lists of public associations in France be made public.
Those documents revealed that Catherine Nikuze was deeply involved in the diaspora community and was linked to radical Rwandan groups. She appeared in the documents as Catherine Nikuze, but as Catherine Ntiwiragabo in the directory. One of the intelligence documents confirmed the connection between the two Catherines.
Englebert then used the French online directory 118712, which allows searches based on a name, phone number, or postal address. He also recommends adresse-française.com, in which you can type the name of a region, a city, or a specific place, and then find the phone numbers of all the people connected to it.
Collect Visual Information
To find Aloys Ntiwirgabo, it was crucial to be able to recognize him and know what he looked like. The journalist dug into all the archives of the Office Rwandais de l'Information (Orinfor), looking for him in all the photos of big events and official Rwandan ceremonies. But he came back with nothing. Not a single photo. "He was really famous in Rwanda. He was the one who was leading the whole Kigali region; people know who he was. But I think he has always been very discrete," explained Englebert.
He finally managed to find a photo of Ntiwiragabo which was taken before the genocide in an old report from a now-defunct human rights organization but which provided a vital photographic clue.
Track Your Subject and Get Visual Proof
In January, Englebert took his first reconnaissance trip to Orléans. Beforehand, he carefully located the address he had using Google Earth and Google Street View. Once he arrived at the unremarkable suburb, he checked the address he had for Catherine Ntiwiragabo — her name was on the post box and the doorbell. Then, he looked for the closest church: "I knew that FDLR members are religious fundamentalists, and they have the absolute [religious] obligation to go to mass. So I knew that if I was going to find them somewhere, it was in their place of worship," he said.
He found a church close to the couple's home, but the task was complicated because dozens of other Rwandans would visit each Sunday. "It was really tricky. You have to remember that he is a former intelligence director, that he has been living clandestinely for 20 years," said Englebert.
In total, Englebert traveled seven or eight times to Orléans to try to catch sight of the former colonel during his journey between his home and the church. "I could not be close to him: He constantly looks into shop windows to check what's going on behind him; he has very precise control points. He looked over his shoulder, changed his route in strategic places. So it was impossible to follow him. The only solution was to watch him by staying in one place, observing him while he was passing by and then to choose another surveillance spot the following week and the week after." Englebert was very cautious: He never wore the same clothes, never stayed in the same place. But finally his efforts paid off and he was able to film Ntiwiragabo, if only for a short period.
Once he had him on film, Englebert tracked down sources linked to the Rwandan intelligence service who worked under Ntiwiragabo to ask them if they recognized their former director. "Most of them confirmed it was him, but one or two FDLR members tried to cover for him. Ntiwiragabo made out he was dead for a while, so their instructions had been to say he was dead," says Englebert.
The last piece of the jigsaw was the final proof Englebert needed to publish the story: The delivery receipt from a piece of registered mail that the man he had been following received at the post office. The name on the envelope? Aloys Ntiwiragabo.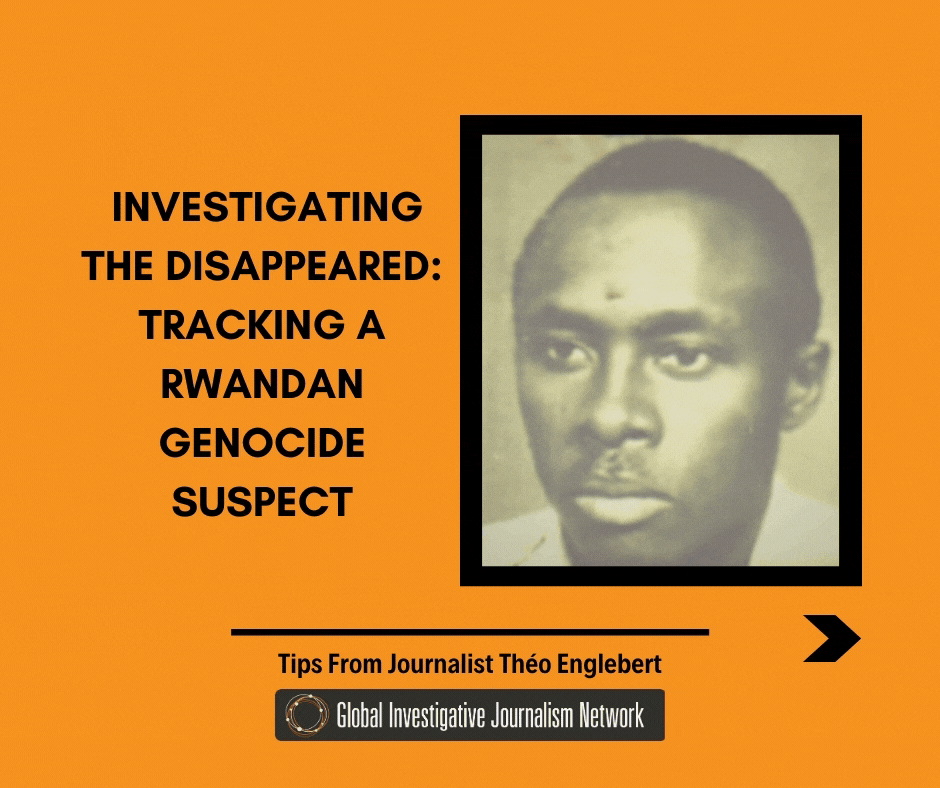 An Investigation To Be Continued
At the time Englebert tracked Ntiwirigabo down, neither the ICTR [the Rwanda Tribunal], Interpol, France, or Rwanda were actively seeking him, having dropped their arrest warrants years ago.
"They never managed to find him. They didn't know if he was still alive. He's a bit like an African Keyzer Söze," said the journalist, referencing a character in the film "The Usual Suspects" known for escaping detection.
"The United Nations wanted to close the ICTR, which was very expensive, so they had to reduce the number of people who were prosecuted. As they thought they would never find him, they dropped the warrant against Ntiwirigabo in 2004," he said.
Currently, France is one of the few European countries that refuses extradition requests to Rwanda. The FDLR is not considered a terrorist group in France. That is not a widely held view — the group is considered a terrorist organization in the United States, and the UN says the FDLR "have committed serious violations of international law involving the targeting of women and children in armed conflict, including killing and maiming, sexual violence, and forced displacement."
Three months after the publication of the story, France has not followed up on the warrant extradition request from Rwanda, and Englebert does not know if Ntiwiragabo has been contacted by the authorities.
Additional Reading
---

Marthe Rubio is GIJN's French editor, and a freelance journalist. She worked on the data team of Argentina's La Nacion and as a Buenos Aires correspondent for Le Figaro and Mediapart. Her work has also been published in Slate and Libération. She is currently based in France.