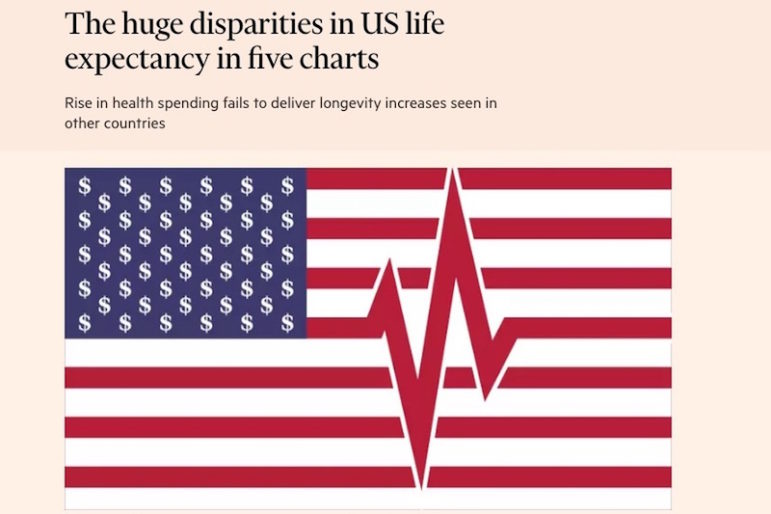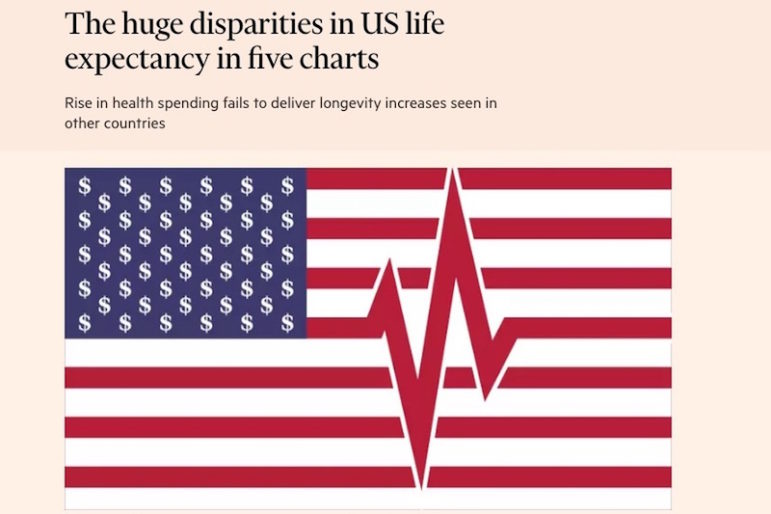 Example of the FT's Story Playbook in use.
How the FT Improved Storytelling With Templates That You Can Use, Too
The Financial Times covers news, and quite a lot of it, publishing around 150 articles every day on topics ranging from leveraged loans to the coronation of Japan's emperor Naruhito.
The wide range and volume of stories means our readers need us to present information clearly and intelligently in different situations: They could be catching up to a long-running saga, or they might want to know the top contenders for an important job.
For a newsroom the size of the Financial Times, the challenge is in figuring out solutions that work consistently and at scale. We needed to think in terms of processes rather than projects.
Our answer, developed and tested over the last six months, is a set of templates that are collectively called the FT's Story Playbook.
These are simple, digital formats built into our content management system that can be used by any reporter or editor.
The Playbook is also an important driver of culture change in the newsroom. We have a rich and familiar vocabulary for print: The basement (a sometimes light-hearted, 350-word story that sits below the fold on the front page), for example, or the Page 3 (a 900–1,200 word story at the top of the third page that is the day's most substantive analysis article). For FT journalists, catflaps, birdcages, and skylines need no explanation.
The story playbook creates the equivalent for online stories, by introducing a vocabulary that provides a shared point of reference for everyone in the newsroom.
Introducing the Playbook Templates
There are five templates in the Playbook so far, and we are publicly releasing the guides to these five templates on our GitHub account alongside our other open-sourced resources: the Visual Vocabulary and Projects Toolkit.
Profile Cards
An article that introduces a group of people or other entities to the reader
Charticle
An article that explains changes, or a trend, using a series of charts and graphs
Timeline Story
An easy-to-update article that catches readers up on the story so far
Reader Response
An article collecting the best of reader responses, either to a callout or in the comments section of a big story
Photo Essay
An article that lets readers see what has happened
The Playbook's Components
Each of these story formats is a template stored in our content management system, so that any reporter or editor can choose to create a "Reader Response" story, or a "Timeline story," and simply fill in the blanks.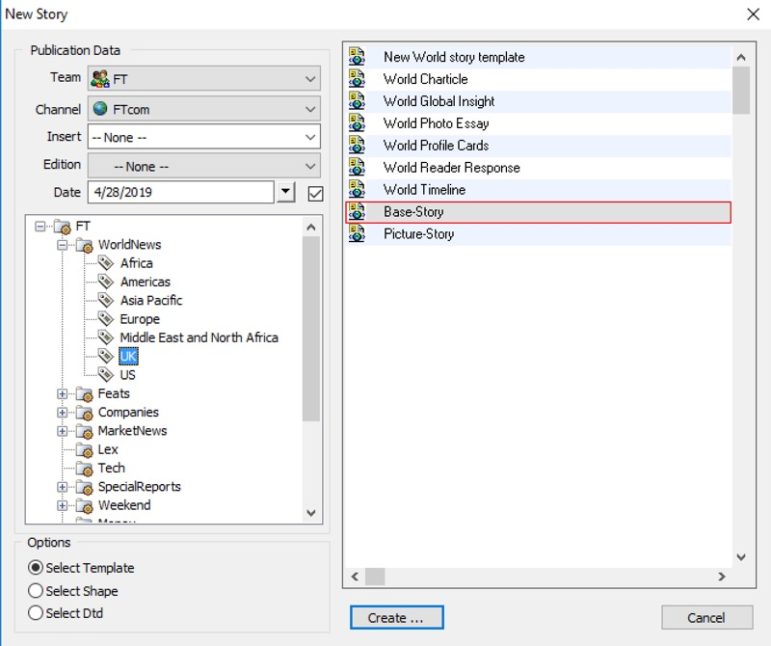 But more importantly, the formats are also a set of instructions and best practices. These elements are included directly in the file created using the template:
Instructions and best practices are also in the "cheat sheet" guides we released on GitHub that more comprehensively answer the following common questions:
Where can I find it?
What is it good for?
What is it not good for?
What are good previous examples?
How long does it take to make one of these?
Who do I need to talk to?
What do I do?
Building Internal Support for the Playbook
The Story Playbook came out of a broader drive in our newsroom toward digital and visual storytelling. We recently established a team of creative producers (digital editors embedded on our main news desks), which I lead, to shift our commissioning away from "how many words do I need to file?" to "what is the best way of telling this story?"
Our team quickly realized that there is a limit to how many stories a creative producer could personally work on. To create wider change, we needed to have tools that could be used by all editors.
Fortunately, we already had most of what we needed to create the playbook templates. Two years ago, our product team developed a number of layout components that could be combined in different ways to flexibly produce a variety of page designs. But they had mostly sat unused because editors and reporters didn't know what to do with them.
The creative producers became the main evangelists for using the Playbook. They helped test new templates, and they observed how editors were actually using the templates, to think about how we might improve.
We were careful to introduce the templates at the right moments. Each new template was presented to the weekly editors' meeting only after we'd used it once on a prominent story. This ensured that there was a relevant example that showed a good use of the template, and also that we weren't creating templates in a vacuum.
Designing for Readers
We developed these templates as an alternative to the traditional 600-800 word article format, optimized for use in specific situations.
The 800-word article remains a versatile format, but it has some drawbacks: Readers can find it hard to quickly scan for key information hidden in 800 words of prose, and there is often not a lot of "signposting" about what they can expect to learn from the article if they commit their time and attention to reading it.
We began by identifying reader needs. We asked ourselves: "What questions or thoughts do readers have in their mind when they open an article?"
What happened?
Who are these people?
How did we get to this point?
Oh wow, that is surprising!
How does it work?
Why should I care?
What do I need to know?
What are the different points of view on this?
What do other readers think?
It was only then that we tried to think of different formats and to map them to readers' needs.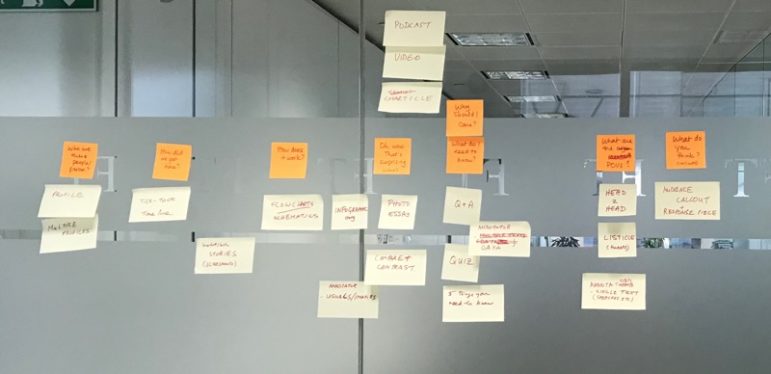 Not everything resulted in a new format. "What happened" is still best answered through a traditional news article format, while "Why should I care" ought to be in every story. But others did: "Who are these people" became profile cards, while "How did we get here" became timeline stories.
Measuring Success
We are interested in two questions when evaluating the success of the Story Playbook:
Are the Story Playbook templates used regularly and judiciously?
Do readers find them more useful and informative than a traditional article?
We used a mix of quantitative and qualitative approaches to answer these questions, and early signs are positive. Several Story Playbook articles are still being created weekly. They tend to be promoted more often on our homepage and on social media, and readers tend to stick around and read more when they land on Story Playbook articles.
We also surveyed 4,000 FT readers about the value of such visual journalism. We found that younger audiences and less-engaged users both found visual journalism more valuable, suggesting the Playbook's usefulness in attracting new audiences to the FT: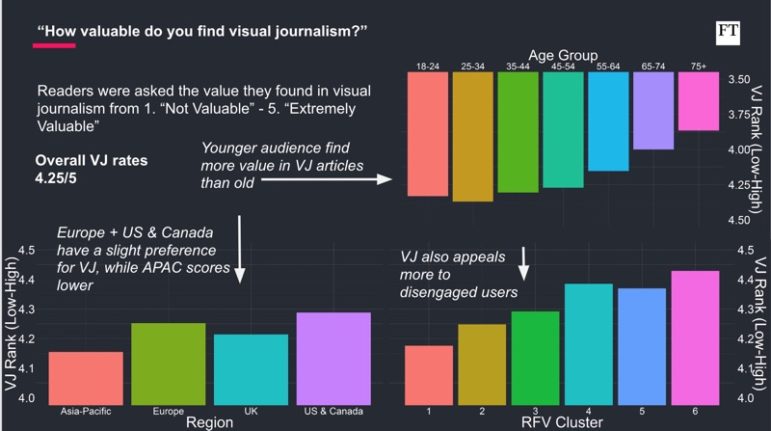 Next Steps
We are using the feedback from readers and journalists to improve the design of existing templates. Some alternative uses have already emerged, such as using the reader response template as a way to feature tributes.
We are also looking for opportunities to introduce new formats, particularly ones that go beyond static layouts to include dynamically updated content, or interactivity. In this, we're particularly influenced by the prototypes created by Tristan Ferne at BBC News Labs.
Finally, we need to improve both discovery and measurement. Our homepage remains our biggest lever for promotion, and it heavily favors news rather than evergreen explanatory articles. Our analytics are enough, for now, to show that we are headed in the right direction and that what we are doing is valuable, but it still gives too impressionistic a view to guide more precise tweaks.
As we work on all of these, we look forward to hearing from all of you about what works and what doesn't when introducing new formats, or if you adapt these templates to your newsroom. Let me know at robin.kwong@ft.com!
---
This article first appeared in Source and is reproduced here with permission.

Robin Kwong is Head of Digital Delivery at the FT, where he is experimenting with ways to push the boundaries of digital storytelling while figuring out how to make imaginative project planning routine across the newsroom.