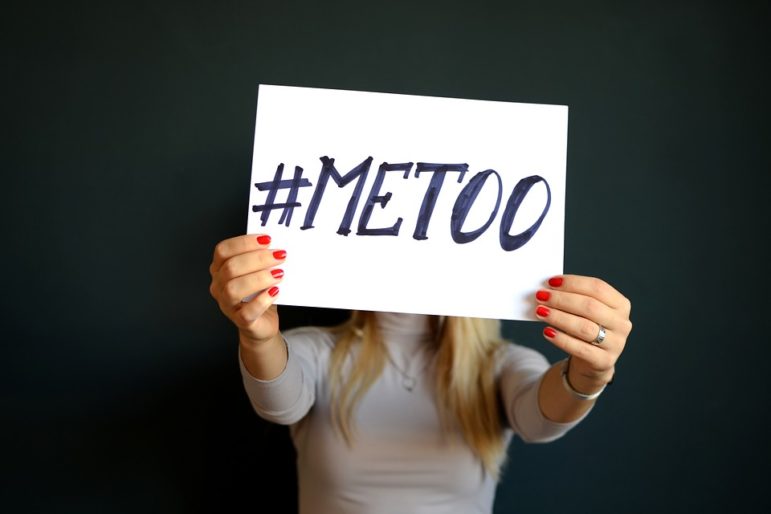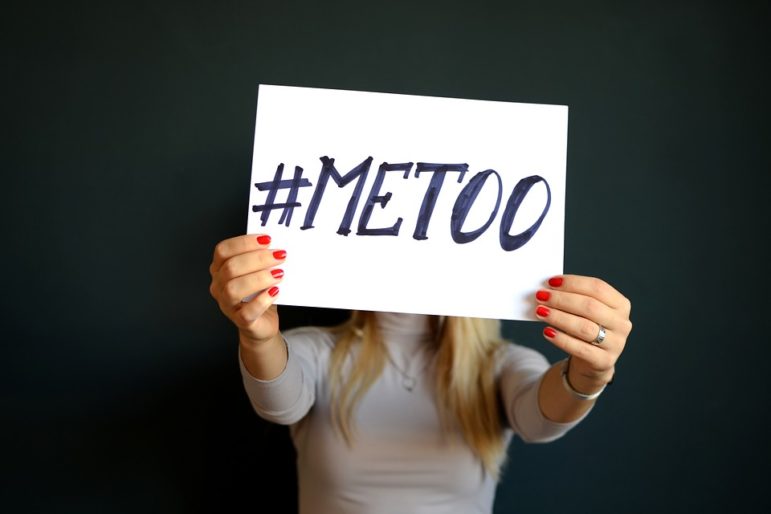 How #MeToo China Inspired a User-Generated Model of Investigative Journalism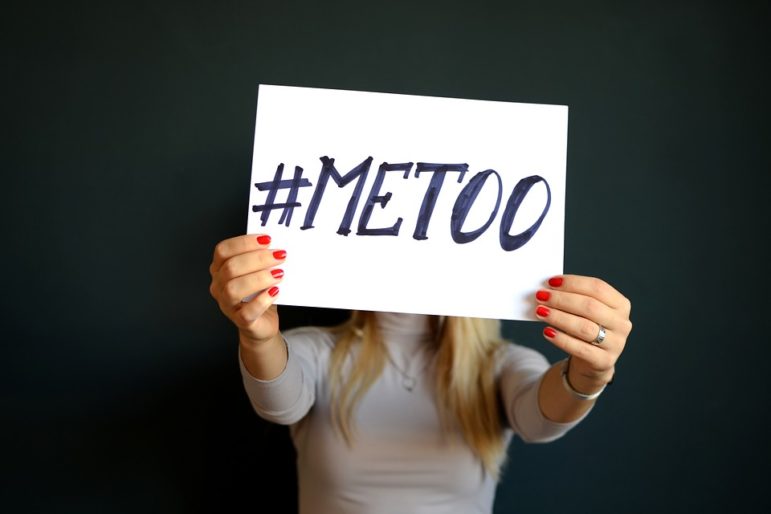 This is the second in a series on the wave of investigative reporting behind the #MeToo movement in China.
As the Chinese Communist Party tightens its grip on the news media, investigative journalism has suffered a heavy toll, disappearing from China's newsrooms. But the recent outpouring of #MeToo exposés in China has signaled the emergence of a new genre of investigative journalism that is marked by user-generated content, with professional journalists serving as aggregators and fact-checkers, in addition to performing traditional tasks such as deep reporting and writing.  
The new form of #MeToo investigative journalism has thrived in China partly due to high internet penetration and flourishing social media, which have offered multiple platforms for information dissemination by citizens.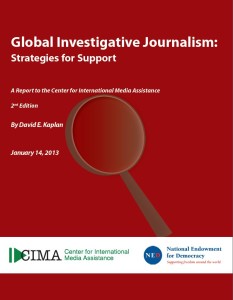 The #MeToo stories were produced in ways that departed from traditional institution-based investigative journalism, with newsrooms staffed with investigative reporters spending months on a story. Instead, the #MeToo reports are products of contributions by citizen writers and professional journalists, both freelance and staff writers. In most cases, the collective effort is spontaneous, but taken together, their outputs conform to the traditional definition of investigative journalism: exposing matters of public interest, "public matters that are concealed – either deliberately by someone in a position of power, or accidentally, behind a chaotic mass of facts and circumstances that obscure understanding," as defined by the director of the Global Investigative Journalism Network in a 2012 report.
As in traditional investigative journalism, #MeToo journalism in China also deploys both anonymous and open sources and documents. The crowd-sourced investigative stories have generated impact, leading to the dismissal and investigation of powerful people at some of the country's most prestigious institutions.
Decline of Institutional Investigative Journalism in China
Investigative journalism in China has suffered a steady decline in the past decade as media outlets shut down their investigative units (among them, the China Economic Times, Legal Evening News, Economic Observer and Beijing Times) under the heavy hand of party-state control. Most star investigative journalists in the heyday of Chinese investigative journalism before President Xi Jinping came to power in 2013 have fled to internet companies or public relations jobs. Some have launched their own media or non-media startups, with some leaving the media and journalism all together. A 2017 survey on investigative journalism in the country found that there are only 175 self-identified investigative reporters nationwide, down from twice that number in a similar poll six years ago.
"Under the multiple pressures of technology, politics and (the) market, the ecological environment of China's journalism is undergoing reconstruction and transformation. Investigative journalism faces a greater survival dilemma than in the past," noted the survey.
Reader/User-Generated Content (RGC)
However, the recent explosion of #MeToo seem to signify the emergence of a new genre of investigative journalism. As reported by GIJN China in our first in this series, Chinese women have been posting their experiences of sexual abuse and harassment online, emboldened by the #MeToo movement in the West. Many named the identities of their alleged abusers, as well as going public in their own names, in rare acts of bravery. When some alleged abusers denied the charges, friends of the victims wrote publicly on their own social media accounts to give evidence to support the charges, some of which concerned events that took place decades ago.
Often, friends, acquaintances and total strangers helped verify the accounts of the victims by sharing memories of conversations, activities and sometime letters and electronic messages.
The testimonials, often given in excruciating detail, have encouraged other victims of the same abuser to step forward, while the network of narratives helped bonding and networking among the victims.   
One case involved a veteran journalist named Zhang Wen. In July this year, Ou Yang, a female lawyer, wrote on her WeChat that she was raped by Zhang after a group dinner two months ago, calling on him to stop abusing women. She was not prepared to go public, and only told her close friends and a teacher who knew Zhang about the abuse. But when the teacher warned others in his social circle of Zhang, two other students came forward to say that they had also fell victim to Zhang's sexual assault. The three women then decided to speak out despite Zhang's efforts to intimidate and humiliate them. Soon after Ou Yang's WeChat post went viral, more victims emerged with new charges, including a female writer and a journalist.
Amidst the outpouring of raw emotion and information from the victims, professional reporters stepped in to organize the myriad of facts, while supporting them with fresh reporting to produce long-form reports.
Freelance journalist Huang Xueqin is an outstanding example of a professional journalist who has used the user-generated-content method to connect with victims to produce scoops on #MeToo, such as the sexual abuse allegedly committed by Zhang Peng, an anthropology professor at the prestigious Sun-Yat-Sen University in Guangdong in southern China. In another case at the top-ranked Peking University, reporters stepped in by picking up an allegation that first appeared on Douban, a popular social networking site.
User-generated content has been a rich resource for professional reporting. In a study of recent #MeToo complaints posted on social media, researchers created a database of 50 cases that came to light during a seven-day period from July 1 to July 28 this year. Of the 50 victims who came forward to report on 18 alleged abusers, 36 of the victims could be identified through their names, addresses and social media handles, which offer valuable leads for further reporting.
In another user-generated effort, the Chinese People magazine issued an open call for #MeToo stories, and received 1,700 responses in 24 hours, offering sources of original information for the media to pursue.  
Role of Reporters
In this new media eco-system, reporters report, write, aggregate and check facts, digging through massive information posted on social media to connect fragments of information to make sense of them.
At times, the reporters took on the role of activists, advising and advocating for the female news sources. Often they felt compelled to help. In China, sexual abuse and harassment are rampant while support for victims is lacking in a society dominated by patriarchal social norms and structures.
Women reporters felt an natural sympathy for the victims since the reporters themselves are often victims. In a survey of female reporters, more that 80 percent of the respondents said that they had been subjected to sexual harassment. Among them, almost half said they had been harassed more than once, while one in five has been harassed more than five times.
Becoming a participant has also helped reporters gain access to and the confidence of victims. Unlike in the West, Chinese women face a lot of obstacles to take complaints to their supervisors in their institutions, such as universities and media organizations. #MeToo abuses are often treated as taboo. Victims who come forward face sexist remarks and blame. Huang Xueqin, who has been leading the exposure of #MeToo in China, was herself a victim. In an interview, she said she was inspired by the #MeToo movement in the West during a fellowship in Singapore in the fall of 2017.
"I wore a self-made #MeToo sign, and took pictures of myself at various scenic spots in Singapore," Huang said. "I asked everyone who seemed interested, 'Do you know about sexual harassment? Have you been harassed sexually?' I then put the responses on my Facebook page."
Huang continued her activism after returning to China. To overcome the obstacles of getting women to speak up, she conducted the study on sexual harassment of Chinese reporters and collected results.
Role of Internet and Social Media
The fact that some #MeToo journalism was able to break through the heavy web of state censorship was due partly to the high level of internet penetration and the proliferation of social media in China.
The latest figures showed that as of June 30, 2018, the number of Chinese netizens has  reached over 800 million, an internet penetration rate of 58 percent.
Among them, the netizens have 889 million social media accounts such as Weibo and WeChat, which are dynamic, versatile and fast moving. And millions of internet users post their thoughts at the more than 10 million "public accounts," or verified chat groups, on WeChat.
As for Weibo, 2017 Q3 figures from 2017 Report on Weibo User Development also shows a continuous increase of users:
| | | |
| --- | --- | --- |
| | Number of active users (millions) | Growth rate from 2016 |
| Total on Weibo | 376 (Monthly) | 27% |
| Access via mobile devices | 165 (Daily) | 25% |
As these numbers of internet users continue to rise, it's unclear how the state will respond. For now, that free speech gap is being taken by individual netizens and Chinese journalists paving a new way for women as well as investigative journalism.
---
GIJN Chinese editor Siran Liang also contributed to the article.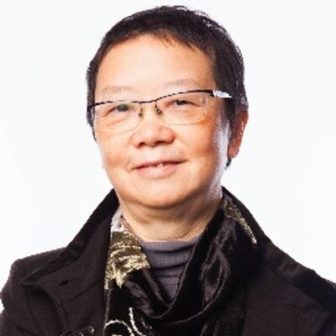 Ying Chan is an award-winning journalist, educator and consulting editor for GIJN China. In 1999, she founded the Journalism and Media Studies Centre at Hong Kong University, and later established the Cheung Kong School of Journalism and Communication at Shantou University in Guangdong, China.