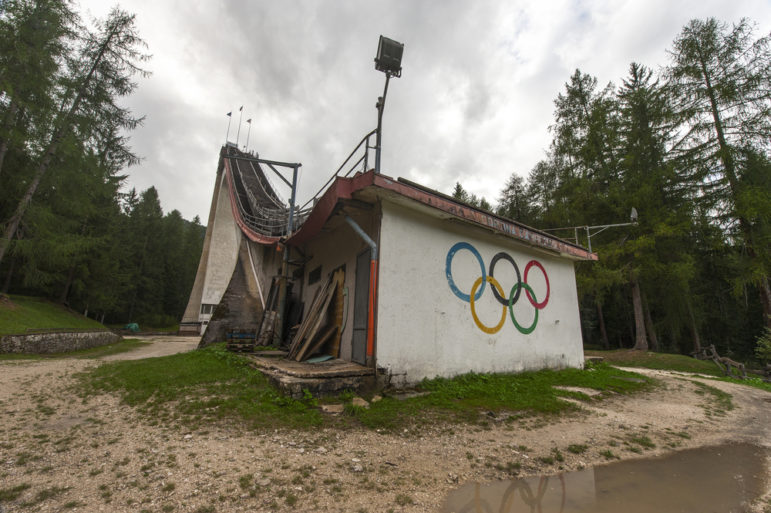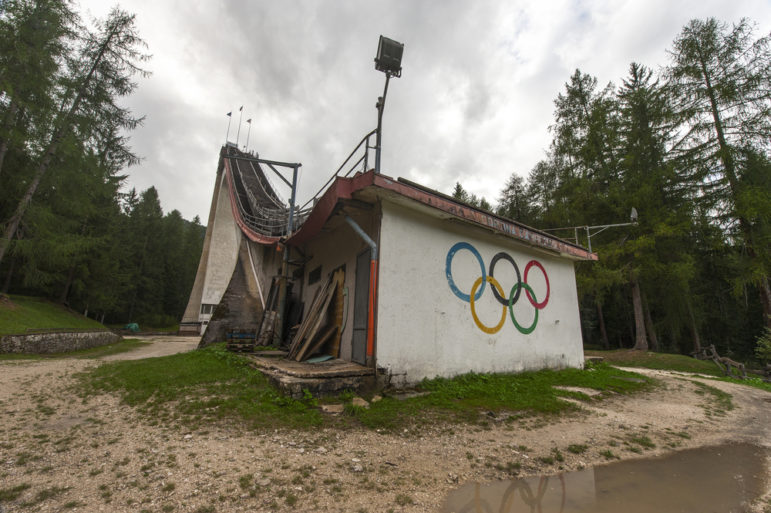 8 Lessons from Investigations into the Olympics
Read this article in
The Olympics are heralded as the world's grandest showcase of athletic competition, and its organizers claim that its various events offer massive economic benefits for host cities, while representing a source of inspiration for global harmony.
Alongside worldwide prestige and symbolic power for the host countries, the Summer and Winter Games also involve the redirection of vast sums in public funds and place astonishing pressures on individual athletes — making the Olympics ripe for numerous forms of corruption, cheating, and abuse. While past Olympiads have triggered important debates about human rights, shamed authoritarians into remedial action, and arguably deepened understanding between unlike nations, they have also seen many cases of illegal doping, kickbacks, terror threats, mismanagement, and physical abuse — many of them exposed by watchdog journalists.
So independent media and investigative reporters have every reason to dig behind the pageantry and medals, as the 2022 Winter Olympics unfold in Beijing this week.
Indeed, several independent journalists have already laid out why the choice of China as host for the games by the International Olympic Committee is itself one of the worst scandals in Olympic history, given the country's Uighur detention camps atrocities, an ongoing COVID-19 pandemic, deepening press repression, and its abysmal record of human rights abuses.
As the Columbia Journalism Review pointed out before the last Winter Games: "Since at least the summer of 1936, when Adolf Hitler looked on as Jesse Owens undercut the myth of Aryan supremacy, the Olympics have served as an exception to the 'stick to sports' approach that has dogged coverage of other athletic endeavors. Reporters, especially in recent cycles, have also dug into a myriad of topics tangential to the competition."
In the following curated list, we highlight eight impactful investigations involving the seedier side of the Olympics, each of which holds valuable tips for journalists digging into the athletic mega-events of today.
Legendary investigative journalist Andrew Jennings wrote what is perhaps the definitive exposé on corruption and graft inside the Olympics. His 1992 book "The Lords of the Rings"  was ranked by Sports Illustrated as one of the Top 100 sports books of all time. Jennings uncovered then-International Olympic Committee president Juan Antonio Samaranch's fascism-supporting past, a broad conspiracy to cover-up the drug doping among the athletes, and a vast network of officials accepting bribes and kickbacks from marketers.
Four years later, Jennings published a sequel, The New Lords of the Rings, which uncovered even more illicit deals, including a secret effort to bribe Olympic officials into awarding gold medals for South Korean boxers, the flagrant corruption at the heart of Berlin's bid to host the 2000 Summer Games, and how a top IOC deputy had a shocking past as a secret agent and suspected killer.
Jennings recently passed away, and his life was celebrated by sports muckrakers around the world. For investigative reporters, his seminal works covering the Olympics serve as a master class in how to meticulously dig into every crevice of a corrupt organization to ferret out wrongdoing.
In 2016, Rebecca Ruiz and Michael Schwirtz of the New York Times revealed that dozens of athletes were involved with a state-run Russian doping program designed to increase medal wins at the 2014 Winter Olympics in Sochi, Russia. The story revealed that at least 15 Russian medal winners at the games benefitted from a carefully coordinated government cheating scheme, to the cost of their fellow competitors.
While it also included extensive fact vetting and document research, the scoop reinforced the investigative value of a well-placed whistleblower: in this case, the former director of Russia's anti-doping lab. This official revealed the design and distribution of banned performance-enhancing drugs, with details seemingly ripped out of a spy movie. Russian intelligence operatives, the story revealed, used a clandestine hole in a wall of the testing facility to remove tainted urine samples and replace them with clean samples in "tamper-proof" testing bottles.
In 2o19, the Times also obtained a leaked report by investigators at the World Anti-Doping Agency, which exposed a stunning Russian cover-up effort, in which officials had inserted fabricated messages — supposedly sent by that same whistleblower — into evidence provided for the agency. While individual Russian athletes not connected to the cheating were allowed to compete in last year's Summer Games, the scandal led to a four year ban by the World Anti-Doping Agency of Russia's flag, anthem, and country name from international sporting events.
Months before the 2016 Summer Olympics began in Rio, Brad Brooks, an investigative reporter at Reuters, dug into every federal investigation already underway that had any connection to the Games — and found several troubling overlaps that pointed to systemic corruption. Brooks found that all five of the major construction companies contracted to build $10.8 billion-worth of venues were already caught up in a separate investigation into illegal kickbacks involving a state-run oil company.
For reporters, perhaps the biggest story takeaway was that federal investigators had already found enough evidence of public funds abuse to open probes into every kind of Games-related contract — from ocean cleanup projects and environmental crimes to a port area facelift and "legacy" projects that were supposed to benefit the community for years after the event. Indeed, a quote attributed to one prosecutor in the story could serve as a useful guide for journalists at any Olympic event: "It's not just the physical works we're looking at — it is contracts for services, security, everything that used federal funds."
In a 2018 sexual abuse trial of a veteran Olympic team doctor, a US prosecutor said the following to the trial judge: "What finally started this reckoning and ended this decades-long cycle of abuse was investigative reporting." That judge issued a 40 – 175 year prison sentence to Dr. Larry Nassar, after he pleaded guilty to 10 counts of sexual assault — and after hundreds more young women and girls had accused him of abuse. Nassar had served as the women's team doctor for USA Gymnastics through four different Olympic Games across nearly two decades.
The key investigative reporting referenced in court — and which has also led to congressional hearings, major athletics policy changes, multiple journalism awards, and a Netflix documentary — was done by a small team at the Indianapolis Star, a regional publication with a modestly-sized newsroom.
One major reason for the team's success was that, according to a documentary about the exposé, the reporters "truly listened" to the victims, and treated their claims of years of widespread abuse with the credibility and seriousness they warranted. Sadly, this stood in contrast with a general lack of interest and action from gymnastics officials, police, and FBI agents who had been notified of the ongoing abuse — a stunning oversight later scrutinized in US Congressional hearings. The reporters also credited their editors for providing extra time and funding to pursue the investigation, as it grew from a local story to an international scandal with ripple effects for safety policies at the Olympics and other major athletic events.
What tactics are legal or ethical in courting influential officials as part of Olympic hosting bids? And what connections do those officials have to other corruption probes? In this exposé by Reuters, leaked financial records gave reporters the ammunition they needed to ask tough questions of an advertising executive paid by Tokyo's Olympic bid committee. The executive admitted to using gifts as part of a illicit lobbying effort of an International Olympic Committee member. Another source said "good" watches were routinely handed out at bid parties  a–nd reporters discovered that IOC rules on gifts failed to specify limits on their value.
The team then dug deep into the IOC member's background, and found connections to a separate French investigation and disturbing prior allegations of bid corruption.
How did a leaked syringe and little-noticed raid by US federal investigators on a small pharmaceutical lab turn into one of the biggest steroid scandals ever? A lot of the credit goes to two investigative reporters, Mark Fainaru-Wada and Lance Williams, from the The San Francisco Chronicle newspaper. Their dogged reporting on what began as a local story about designer steroids seized at the Bay Area Laboratory Co-operative (BALCO) uncovered a massive doping ring that involved some of the biggest names in sports.
Included in this list was world-class US sprinter Marion Jones. Thanks to the performance enhancing powers of BALCO steroids — which were undetectable by the standard drug tests of that era — Jones won five medals at the 2000 Summer Games in Sydney, Australia, including three golds. Though she denied under oath that she took steroids during the Olympics, Fainaru-Wada and Williams were able to obtain grand jury testimony and other evidence from her ex-husband, who testified that he'd watched Jones inject herself in the stomach before, during, and after the Sydney Games. In the face of mounting evidence, Jones eventually confessed publicly, was stripped of all her Olympic medals (and several other track titles), was banned from the sport for two years, and later served six months in prison for lying to federal investigators.
Thanks to their meticulous reporting, the pair of reporters scored numerous scoops as they tracked the spiraling tentacles of BALCO's network of clients. They eventually combined all their stories into a bombshell investigative book, "Game of Shadows," that rocked the sport of baseball by revealing how some of its most high-profile players were flouting the rules and scoring huge paychecks thanks to their illicitly engineered physiques. The impact of their exposés forever changed the steroid testing of amateur and professional sports.
In November 1998, television reporter Chris Vanocur, of KTVX-TV News in Utah, broke one of the biggest bribery scandals in Olympic history — in which the Salt Lake Olympic Committee in the US  paid $1 million in bribes to more than a dozen members of the International Olympic Committee (IOC) to secure a winning bid. Vanocur's initial story centered on a leaked letter, and the cooperation of several sources whom he later praised for their courage. The evidence he found revealed that, among other bribes, the college tuition of a daughter of an IOC member had been paid for by the Salt Lake Olympic Committee. In their award citation, judges for the prestigious Peabody Awards noted that "the impact of these investigations has been so profound that the IOC is implementing major new ethics reform." The citation also made it clear that it was diligent investigative reporting, rather than luck, that led to the critical evidence, since Vanocur "had been investigating the budget issues, land deals, and potential conflicts of interest involved in Salt Lake's Olympic bid since the awarding of the games to the city in 1996."
For reporters, a key takeaway here is that a journalists' consistent presence, and quality reporting, on an Olympic beat can attract the attention of whistleblowers and inside sources when 'smoking gun' evidence comes into their possession.
8. The Bad — and Good — of Investigating the Centennial Olympic Park Terror Bombing (1996 — Atlanta)
In 1996, the 100th anniversary of the modern Games was violently marred when a terrorist bombed the Olympic Park in Atlanta, Georgia, killing one person and injuring more than 100 others. The toll of the attack could have been much greater had it not been for the sharp-eyed instincts of a security guard, Richard Jewell, who noticed an abandoned backpack and suspected something was amiss. He quickly alerted the authorities, who were able to partially evacuate the area before the explosion.
But only days after being hailed as a hero nationwide, Jewell's world was flipped upside down when the Atlanta Journal identified him as the chief suspect in the FBI's still ongoing investigation. The newspaper's decision to name Jewell has since become a lightning rod of controversy, and has cited as a cautionary tale in debates on media ethics — as federal investigators eventually concluded Jewell was in no way involved with the attack.
The Journal, however, also played a part in redeeming Jewell — and itself — thanks to old-fashioned, shoe leather journalism. Journal investigative reporter Bill Rankin created a minute-by-minute timeline of events surrounding the attack, based on eyewitness accounts and federal sources. And after Rankin timed the five-block walk between ground zero and a pay phone where the bomber called in a warning, he proved that it was physically impossible for Jewell to have phoned in the threat.
Additional Resources
Organized Crime Guide: How to Investigate Money Laundering
What To Watch: 5 Anti-Corruption Documentaries from Films for Transparency
Guide to Working with Whistleblowers
---

Rowan Philp is a reporter for GIJN. He was formerly chief reporter for South Africa's Sunday Times. As a foreign correspondent, he has reported on news, politics, corruption, and conflict from more than two dozen countries around the world.