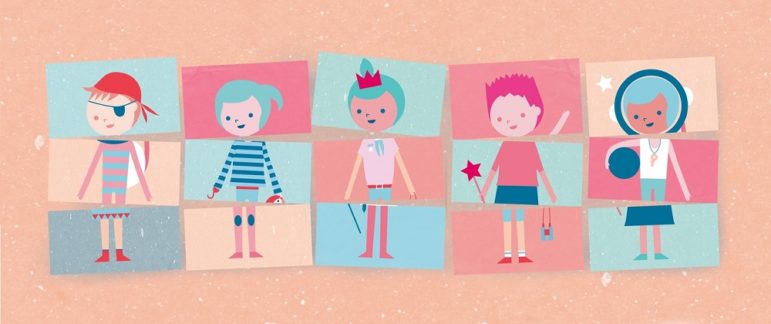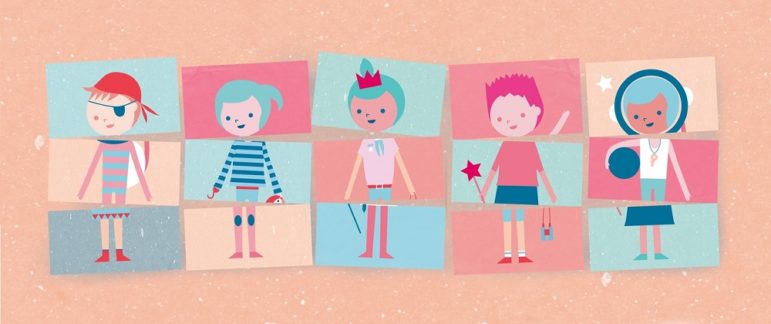 GIJN's Data Journalism Top 10: Pirates vs. Princesses, Buenos Aires Crime, Awards & Fellowships
What's the global data journalism community tweeting about this week? Our NodeXL #ddj mapping from January 7 to 13, 2019 finds @SZ's analysis revealing how children's books perpetuate gender stereotypes, @A24COM mapping the hottest crime spots in Buenos Aires, @dw_akademie offering data journalism fellowships, and awards to win from @WorldGovSummit and @GENinnovate's Data Journalism Awards.
Pirates for Boys, Princesses for Girls
An amazing data analysis of children's literature by Süddeutsche Zeitung reveals that they are full of gender stereotypes. Keywords such as princess, magic, rainbow and unicorn were typically found in books for girls while boys' books had keywords such as treasure, captain and adventure. More often than not, male protagonists in the books had more relation to "travel" while female protagonists were linked to "falling in love." (In German.)
Mapping Buenos Aires' Crime Hotspots
A24.com mapped crime incidents in Buenos Aires, Argentina, including thefts, robberies and intentional homicides. In 2016 and 2017, the government recorded 71,226 robberies, 46,178 thefts and 290 murders. The greatest number of crimes happened between 6pm and 10pm. (In Spanish.)
World Data Viz Prize Deadline Extended
Good news: the submissions deadline for the World Data Visualization Prize has been extended. Choose one of three concepts and a dataset to design your visualization — hand drawn sketches are also welcome… Over $40,000 in prizes are up for grabs, with a first place prize of $25,000.
Book: How Charts Lie
Coming this fall: Visual journalism guru Alberto Cairo's new book "How Charts Lie: Getting Smarter About Visual Information." According to Cairo, the book will teach the general public how to read graphs and maps correctly, and how to use them to improve understanding.
https://twitter.com/albertocairo/status/1082998217002938368
Data Dictionary
Pinar Dag, one of GIJN's favorite data journalism trainers, created a "Data Dictionary" to explain the common terminology used in the industry. The free PDF includes a total of 67 terms and concepts. (In Turkish.)
https://twitter.com/pinardag/status/1082102018276093953
Data Journalism Fellowship
Dataship is a data journalism fellowship offered by Germany's DW Akademie. It will provide 12 months of coaching and opportunities to attend trainings and networking sessions, as well as the 11th Global Investigative Journalism Conference and the 2019 International Journalism Festival. Open to early-career data journalists from non-OECD countries; apply by February 8.
https://twitter.com/Mahim_Maher/status/1085208362332106752
How to Submit: Data Journalism Awards
Last year's awards saw a record of nearly 700 submissions from 57 countries, so heed the advice in this three-step guide to submissions. And send in your project early! Deadline: April 7, 2019.
https://twitter.com/smfrogers/status/1083783655850336258
Newsletter: Rethinking Journalism with Data
Sign up for the J++ newsletter to get insights on using data for journalism. J++ is an international team of data journalism specialists who have been producing newsletters in Swedish but will start offering them in English this year. Here's their first issue in 2019.
Free Data Literacy E-book
In "17 Key Traits of Data Literacy," Ben Jones (author of Communicating Data With Tableau), writes that beyond merely being able to identify data types, a data literate person should also understand what can and can't be done in analysis and visualization. Subscribe to get a free copy of the e-book.
https://twitter.com/datastoriespk1/status/1083618362461249536
Germany's Open Data
GENESIS Online, Germany's Federal Statistical Office's database, contains more than 975 million records on topics such as population, prices and employment. The database is now available for free. (In German.)
https://twitter.com/benheubl/status/1082967083405721601
---
Thanks, once again, to Marc Smith of Connected Action for gathering the links and graphing them.


Eunice Au is GIJN's program coordinator. Previously, she was a Malaysia correspondent for Singapore's The Straits Times, and a journalist at the New Straits Times. She has also written for The Sun, Malaysian Today and Madam Chair.
For a look at Marc Smith's mapping on #ddj on Twitter, check out this map.