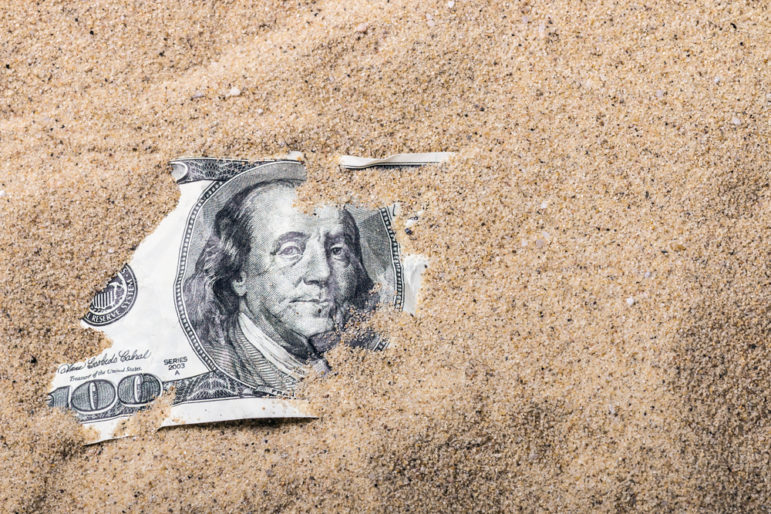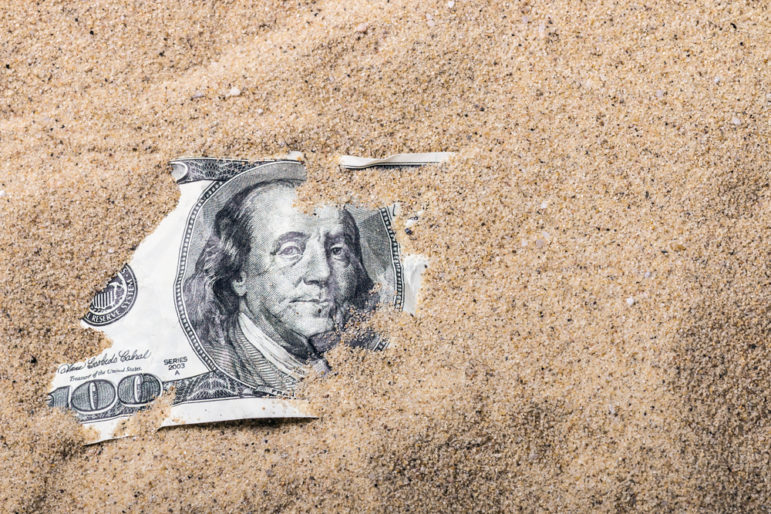 GIJN Toolbox: Hunting for Secret Money and Financial Conflicts of Interest
Read this article in
Welcome back to the GIJN Toolbox, in which we survey the latest tools and techniques for investigative journalists. In this edition, we profile three brand new — or newly expanded — tools to dig into financial secrecy and hidden gains from corruption or crime.
Of course, there are major established resources for investigating financial secrecy, including the comprehensive money laundering investigations dashboard compiled by AML RightSource, the massive OpenCorporates database, the Panjiva import/export database, and Aleph, the global, follow-the-money data archive built by the Organized Crime and Corruption Reporting Project (OCCRP). But more targeted tools can solve particular problems in corruption investigations, and the new tools we share here might just help find that final piece in larger puzzles assembled from other sources.
Remember that practicing digital security is important in these investigations, as powerful people with illicit money may employ sinister methods to keep the details of their wealth and assets secret.
Could a business executive's name that crops up in your tax-avoidance investigation also be tied to a foreign dictator or terrorist organization? Could an industry lobbyist visiting your president also be the subject of economic or travel sanctions, or have conflicts of interest as a politician?
A new open source database, OpenSanctions, offers reporters quick access to potential leads like these on global "persons of interest," who are broadly defined as individuals who may have a checkered history involving wrongdoing that affects the public, plus big-name politicians (and those linked to them) that reporters might want to dig into. Having this information could trigger new stories, or broaden the scope of an investigation. It's also a way to cross-check larger databases and lists of shareholders, lobbyists, or government contractors for existing sanctions, possible conflicts of interest, and other red flags. But note: many of the names listed on the site — like the children of former UK Prime Minister Tony Blair and the grandchildren of former US President Donald Trump — have not been accused of wrongdoing in any jurisdiction, but appear simply because of their connections to politics.
Project founder Friedrich Lindenberg — who previously led OCCRP's data team — says that after only a few months of automated data gathering, the database already includes connected profiles of 140,000 people of potential interest to investigators, including 24,000 sanctioned individuals and tens of thousands of "politically exposed" people. The latter are broadly defined as people with control over public funds. He says his project also features details on an additional 50,000 people associated with those primary subjects.
While reliable, commercial "red flag" lists can be purchased through platforms like LexisNexis and Refinitiv, Lindenberg says OpenSanctions offers a free, user-friendly system tailored for data journalists.
At its most basic, the archive can work as a simple persons-of-interest search engine. When GIJN entered the name of a businessman associated with South Africa's former president Jacob Zuma into the tool's search bar, the system immediately revealed that the man was placed on a British financial sanctions list in 2021, along with details of recent international restrictions on some of his relatives.
However, Lindenberg says it will likely be most useful as a flagging tool for large or cross-border investigative projects. In such cases, journalists can compare lists of people from OpenSanctions against major investigation datasets within tools like DataShare from the International Consortium of Investigative Journalists (ICIJ) or OCCRP's Aleph. (One example tutorial can be found at this link.)
"What I think is more fantastic is using it as a detection tool," he says, comparing it to the dye agent doctors inject in patients before an MRI scan, to make it easier to detect problem areas. Fundamentally, he says the system can turn unfamiliar names in a spreadsheet into subjects of potential interest for reporters, due to their access to public funds or histories of rules violations.
"For example, let's say there are three quarter of a million people listed in the Panama Papers," he says. "Most of these are just businesspeople avoiding taxes, and that's generally not illegal. But with OpenSanctions, you could look at that huge dataset for the small percentage who are interesting from an accountability point of view — if they've been flagged as involved in terrorism or money laundering, or if they double as politicians, or if they're the focus of sanctions."
Reporters with data-crunching skills can also run their own lists of people against the data using open source applications like OpenRefine. OpenSanctions then offers a graphical scoring system that shows how confident the algorithm is that the person in its own search result is the same person in the compared dataset.
"It's already quadrupled in size in the last four months," says Lindenberg of OpenSanctions. "I'm trying to make this a useful resource for the entire industry."
Tracking illicit money to offshore banks in a fast and legal way is a huge challenge for investigative reporters, given the various technical barriers and overlapping laws on data privacy, phishing, and banking secrecy around the world.
One new proprietary algorithm developed in the UK — primarily used by lawyers to find hidden money in divorce and litigation cases — offers a limited but potentially exciting way for reporters on major corruption investigations to generate leads on hidden money, without breaching laws or privacy rules.
GreyList Trace — a private firm specializing in tracking assets — seeks to "trace the proceeds of fraud and corruption to hidden bank accounts in an ethical and legal manner," according to its site. Its algorithm does not breach bank data walls, and it does not seek to detect account balances. Instead, the software reveals the likely existence of accounts by testing for prior communication between a person of interest and the transaction divisions of individual banks.
The founder of GreyList Trace, Bob Duffield, was formerly an investigative reporter and producer at the BBC who helped exonerate a number of innocent people serving life sentences in British prisons. He claims that, despite data privacy constraints and rules, his firm's algorithm represents the only legal way to detect certain categories of hidden money, and that the reports it generates have been accepted as evidence in court proceedings.
Duffield says the new system has yet to be used in a published journalism investigation — but that it has the potential for generating crucial leads about where stolen public funds have been stashed.
He said the tracing system works like this:
A client — or, potentially, a newsroom — provides an email address of a person or public official suspected of having hidden financial assets;
The algorithm turns that email into a code packet, and sends it to the email server filters of all 220,000 banks and bank branches in the world — but never to the banks themselves;
The system measures the reaction time of those filters to that code, which differ based on whether the bank's transaction division has previously dealt with the original email, or has "whitelisted" that address. The code packet then self-destructs;
Within weeks, the algorithm generates a report of any banks flagged as having a likely account history with the person of interest.
This last point is key. A "positive" result is only a strong indicator of a financial connection — and GreyList Trace can't tell if it's still ongoing. So, additional reporting using other resources would be needed to confirm active accounts or determine balances.
"What makes this so powerful is that it is designed to be legal," Duffield explains. "The algorithm is not operating inside the banking system; it's making a probabilistic inference on the basis of how a filtering system protecting bank email servers responds to the algorithm."
Duffield stresses that newsrooms should only consider using his service in cases where traditional reporting has already flagged suspected hidden money in major public interest cases — and not simply for exploratory purposes. "If a journalist came to us and said, 'I wonder if this rock star has offshore accounts' — that's not what this is for," he says, referring to pro bono media requests. "But we definitely could do occasional work on an important project in the pro bono public interest world."
While the company supports the goals of accountability journalism, Duffield says the firm could only entertain occasional newsroom pitches for a pro bono or discounted report – similar to how some for-profit satellite image providers consider media requests. Commercially, the service charges about $1,350 to search for bank communications for one email, plus another $1,350 for each bank found, capped at three banks.
Who is really behind the offshore companies or tax-haven trusts that crop up in your investigation? What politicians hide secret conflicts of interest through tangled corporate webs?
In the past month, information on the "beneficial owners" of 15,000 offshore corporations and foundations has been added to the already vast Offshore Leaks Database, which is compiled by ICIJ for the public to explore. The archive now features more than 740,000 people and companies behind secret offshore structures.
The data represents the first searchable tranche from the Pandora Papers, which revealed secret offshore accounts of 35 current and former world leaders and more than 100 billionaires and celebrities in a collaborative investigation published in October. In addition, people and entities from the new dataset are represented in easy-to-understand visualizations using the Neo4j tool, so reporters can see connections at a glance by clicking on the node icons.
While some records from the 11.9 million leaked documents cannot be published due to privacy laws — like bank records and monetary transactions — Delphine Reuter, a data journalist at ICIJ, says additional Pandora Papers data will likely be published soon. This would add a new pillar to the financial secrecy data from four investigative projects already uploaded to the database, including the Panama Papers and the Paradise Papers.
"We're now working on structuring additional data from Pandora Papers, which we'll publish hopefully in one batch in the coming months," says Reuter. ICIJ can't publish data from all 14 offshore service providers the Pandora leak covers, she adds, "because the quality and structure varies so much."
The newly published data comes from two service providers: a Panamanian law firm, and a shell company agency in the British Virgin Islands.
Reuter cautions reporters to remember that — as with the prior four investigations in the dataset — Pandora Papers records represent data that was accurate at the time those records were captured. For updated data, reporters would need to access current sources, such as corporate registries.
She also suggests that journalists try alternate name variations when searching for companies — such as "limited "and "ltd" — and use quotation marks around the names of persons of interest.
Have a great tool for investigative journalists? Send us an email to hello@gijn.org.
Additional Resources
How to Investigate Money Laundering
GIJN Toolbox: CrowdTangle, Echosec, and Searching Social Media
Lessons from the Pandora Papers: How to Investigate Financial Crime Stories
---


Rowan Philp is a reporter for GIJN. He was formerly chief reporter for South Africa's Sunday Times. As a foreign correspondent, he has reported on news, politics, corruption, and conflict from more than two dozen countries around the world.