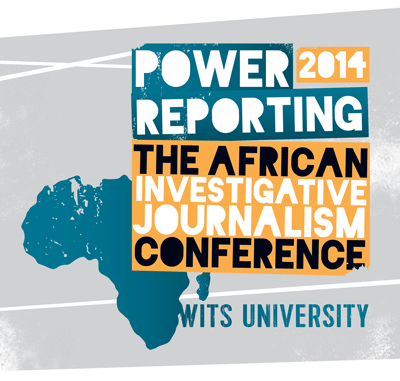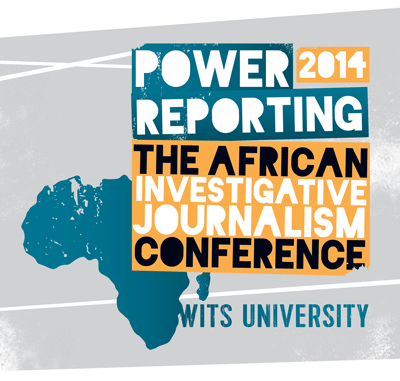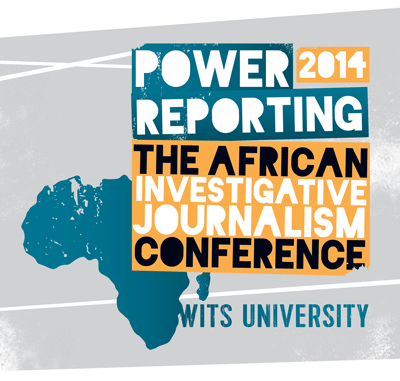 With robust data journalism hands-on training and many presentations focusing on covering mining and oil issues, the 2014 Power Reporting Conference in Johannesburg drew over 350 participants from 19 African countries.
The three-day conference was held at University of the Witwatersrand from November 3 to 5. Many presentations have been uploaded to Google Drive and can be accessed off the homepage of the conference.
"This was our 10th annual, biggest and probably best conference, mainly because of the range of interesting work being done across Africa," said Anton Harber, who is the Caxton Professor of Journalism and Media Studies and directs the Journalism Programme at the university.
"What we forget until we all get together in the same venue is now much we have in common around the issues we need to investigate and the challenges we face," Harber said. "There are few things as interesting as a room full of muckrakers talking about how much muck there is to rake and how to do it."
The conference included the showing of documentaries and a number of additional events built around the conference. Among the additional events were 55 African and Chinese journalists gathering to share reporting tips on Chinese activities in Africa, a Women in News Summit that brought in 29 African women journalists, and a Konrad Adenauer Stiftung Business Journalism Roundtable with 12 selected journalists.
The sponsors were The Valley Trust, a local SA trust, Open Society Foundations, the French Institute in South Africa, and the Konrad-Adenauer-Stiftung.
Among the presenters were Tom Burgis of the Financial Times on the way China does business in Africa, professor and researcher Joch McCulloch on gold mining, and Swedish radio journalists Daniel Öhman on a secret weapons deal with Saudi Arabia.
"This was a fantastic conference,' said journalist and conference organizer Margaret Renn. "To see so many African and South African journalists engaging with each other, learning, sharing, talking, and asking questions of the speakers. We were sorry to see them go when it was all over. Already we are planning for next year."
A major breakthrough at the conference was in data journalism. More than 100 journalists and journalism students came to the first session that gave an overview of the track of hand-on training and demonstrations to be held throughout the conference. Organizers estimated that was four times many attendees as last year.
Most of the following data classes were filled to capacity. The classes included training in spreadsheets, mapping in Google Fusion Tables, Web scraping, more powerful Web searching, the use of Twitter in investigations, and creating a data oriented newsroom.
The data journalism program was led by Izak Minnaar, editor in SABC digital news, Ron Nixon of the New York Times, and Brant Houston of University of Illinois and GIJN. The data team included 13 South African journalists and coders.
Other classes included forensic accountant Raj Bairoliya providing an investigative journalist's guide to understanding company accounts and Arnaud Dressen, a web documentary maker, doing a hands-on class in creating short documentaries for the web.
The conference closed with a series of lightning talks and a sneak preview of GIJN's video on the critical role investigative reporting plays around the world and why donors should support investigative reporting.
(Power Reporting — the African Investigative Journalism Conference will run from November 2-4, 2015.)