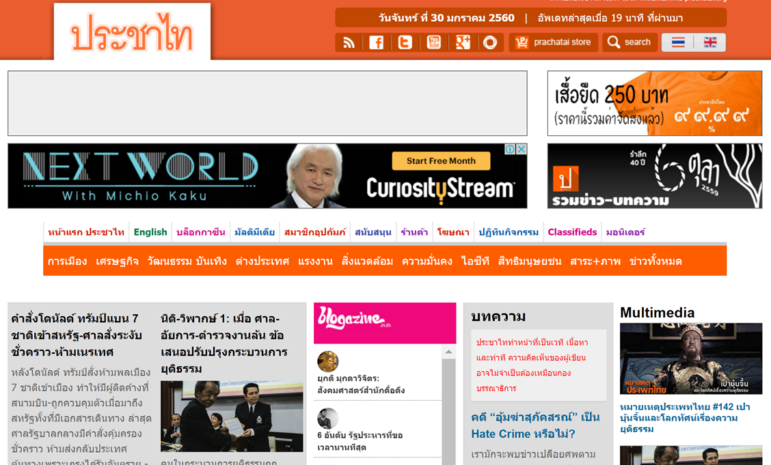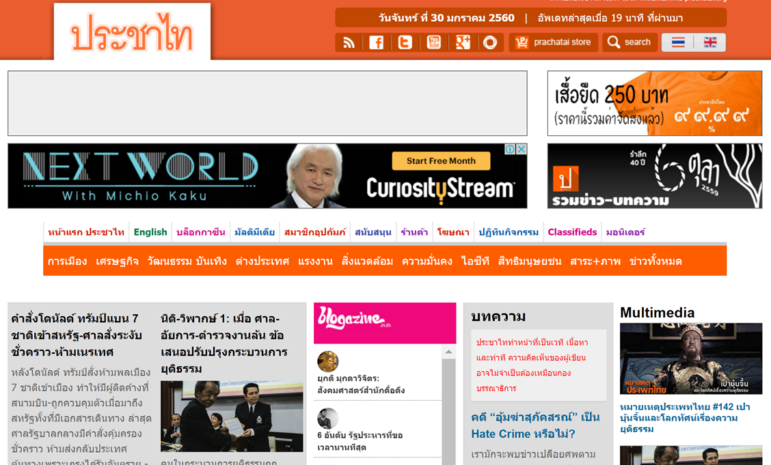 In July 2008, I was forced to post an urgent call on our website – one that all independent media outlets dread:
"We're running out of money, we need your support to save Prachatai."
As the director of Prachatai, an independent media outlet in Thailand that I had helped to found, I appealed to our readers to pitch in to keep us afloat. Our financial shortfall happened in Prachatai's fourth year, just when our site was growing in popularity and developing a track record of solid reporting.
Fortunately, Prachatai was ultimately saved by its readers. Within three months we raised the almost $30,000 we needed to continue our work. This trying experience turned into an important lesson for our team about how financial management was key to maintaining an independent spirit for our newsroom. It also reminded me of the important role that direct assistance plays in the current media environment where even the most respected and well-read outlets are having trouble maintaining financial viability.
The pressure on independent media comes from many angles. For example, for the past two years Thailand has been ruled by a military dictatorship. This has put an immeasurable burden on our organization as the government has increased censorship and is slowly suffocating independent outlets like Prachatai. This pressure makes it even harder to maintain ourselves financially.
Over the past decade, 80-90 percent of Prachatai's overall budget has come from domestic and international donors. Diversified sources of funding are a strategy we use to retain our independent operation and to ensure sustainability by not relying on a single or dominant funders.

Indeed, we are trying hard to increase the proportion of our self-funding. This includes selling advertisement banners using the Google Ads banner; selling t-shirt, books, and other merchandise via Prachatai's online store; and providing services based on our expertise and skills such as graphic design and event organizing. None of these strategies interfere with our independence or contradict the core values we uphold.
Our self-funding has gradually increased, from zero percent when we started to roughly 15% last year, we hope that it will continue to rise in the future.
When we celebrated the 10th anniversary in 2014 of Prachatai, it seemed incredible that we managed to survive for a decade. Now, two years into the dictatorship and we are still operational despite all the pressure being put on us. I believe that direct assistance from donors was a key factor for this success. Here are five reasons why direct assistance is so important to the success of independent media.
1. Direct Assistance Enables Flexibility
Direct assistance enables the flexibility of the newsroom to widen its areas of coverage. This permits journalists to follow developing stories which were not anticipated. A healthy body requires elastic muscles to stretch out or to develop unexpected mobility. Direct assistance funds help independent media outlets to build their muscles.
2. Media Need Time to Grow
For a media outlet to be successful it requires a certain amount of time, at least 1-3 years, to accumulate an audience and build up its credibility. In Prachatai's experience, it took almost two years to develop popularity and an organizational formation. Fortunately, Prachatai began working with start-up grants for a three years' commitment from donors. Nonetheless, we still struggled with very difficult circumstances in our fourth year when the start-up money ran out.
3. Enables Investigative Journalism
Direct assistance is unique in the way it can enhance the ability of news organizations to conduct investigative reporting. Direct assistance is often used to develop skills and capacity, and to invest in staff development and usually they will put more value on ultimate goals and long term achievements rather than individual project outputs/outcomes. Journalists have the opportunity to expand their knowledge and skills and to conduct more in-depth or investigative reports.
4. Sustains Media in Authoritarian Countries
It is difficult for independent media to access funding resources in countries ruled by authoritarian governments, although independent media are a necessity. In the ideal funding model for independent media, funds to operate the newsroom should come from contributions/donations from individual audiences. However, there are many limitations to this funding model. For instance: the public at large is economically poor, and people might be afraid to publicly associate themselves with independent media which are labelled as anti-government. Direct assistance from foreign donors helps independent media to stand and defend people's rights against totalitarian regimes.
5. Media is a public good, and needs to be treated as such
We might agree at some point that although news media are not profitable it is an important element of democracy, and therefore should be considered as a public good, not a commodity for sale. To secure the work of independent media, direct assistance from either individual contributions or funding agencies are important as a bloodstream to keep us alive.
---
This post originally appeared on the website of Center for International Media Assistance (CIMA) and is reproduced with permission.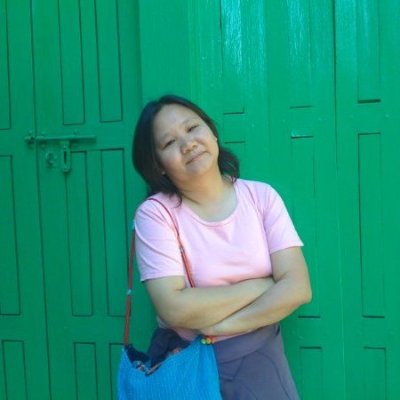 Chiranuch Premchaiporn, better known as Jiew, is executive director of the Foundation for Community Educational Media, a Bangkok-based organization that operates the independent media website Prachatai. She was sentenced in 2012 to an eight-month suspended prison term under Section 14 of the country's Computer-related Crime Act for failing to remove from the Prachatai website comments deemed offensive to the Thai monarchy. She has received international awards for her defense of freedom of expression, including a 2011 Hellman/Hammett Award from Human Rights Watch and a 2011 Courage in Journalism Award from the International Women's Media Foundation.