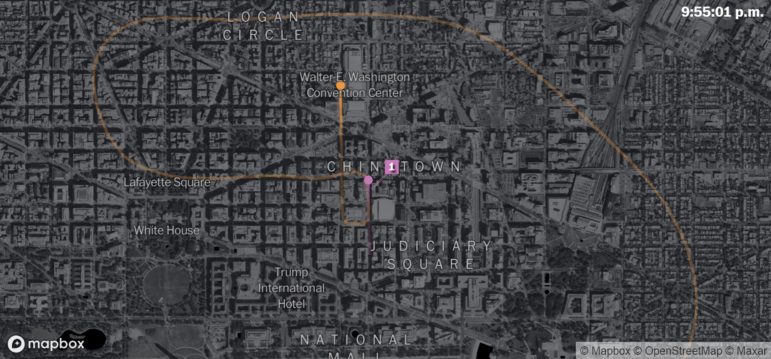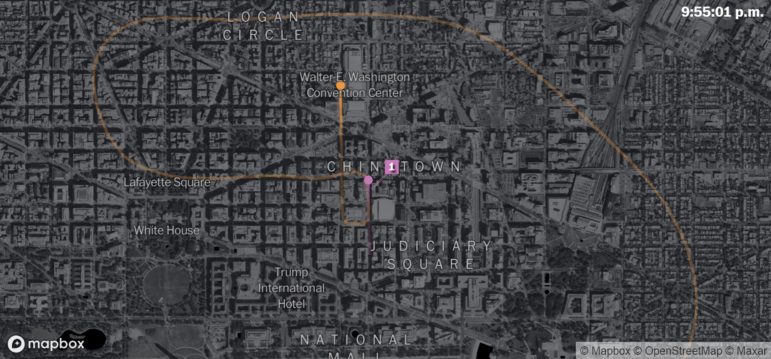 Document of the Day: Monitoring Helicopter Movements During DC's Protests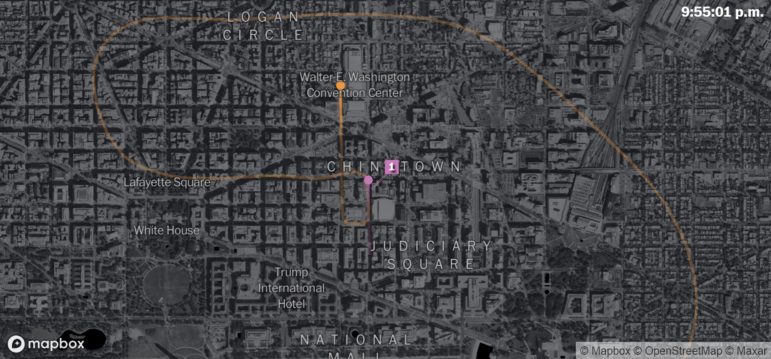 A story by The Washington Post called A Low-flying 'Show of Force' focused on two military helicopters that roared over demonstrators congregating in Washington, DC, to protest the death of George Floyd in police custody.
Their investigation reconstructed the movements of the National Guard helicopters on the night of June 1, and found that by hovering over the protesters in Chinatown the choppers produced winds equivalent to a tropical storm. The aircraft were so low, that people living in the condos nearby said they could see the soldiers night-vision goggles.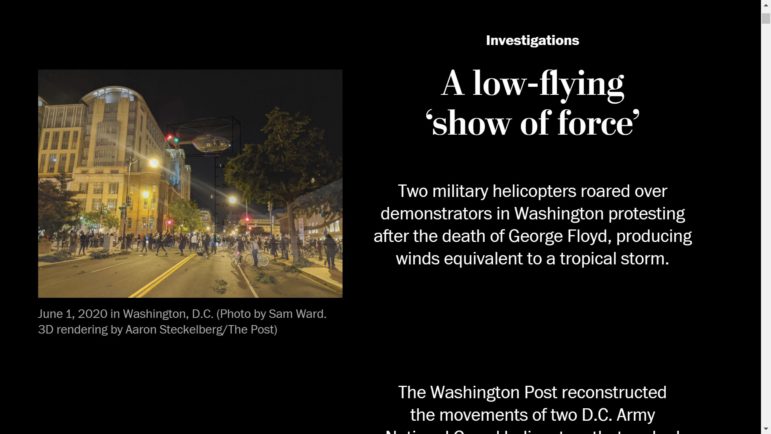 Witnesses told the Post the gusts produced by the helicopters snapped thick tree limbs and mingled with dust and broken glass in the air. Human rights and military law experts told reporters the move was a show of force more commonly used to disperse civilians in war zones.
The Washington Post's Investigates team shared the exploratory scripts used to analyze and visualize flight data for the aircraft monitoring protesters in the city that day.
On the software development platform GitHub you'll find:
You'll also find methodology on the team's calculations, how they used photos and videos to support their investigation, and tools for flight tracking.