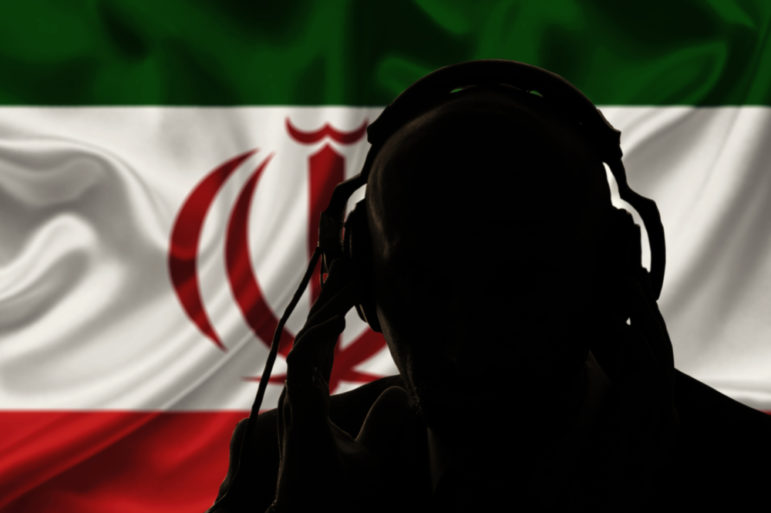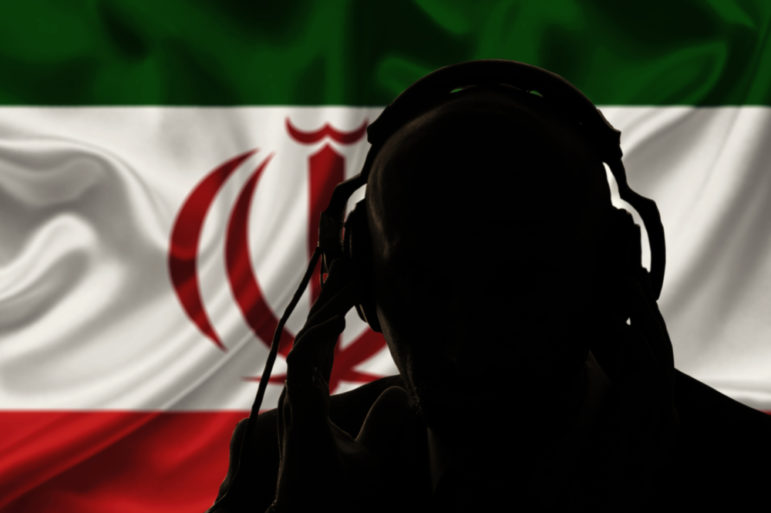 Document of the Day: Iranian Agents Charged in Plot to Kidnap US Journalist
The US Justice Department indicted five Iranian intelligence officials last week, alleging they were part of a plot to surveil and abduct an Iranian-American journalist living in New York City. Though the charging document does not identify the reporter, Voice of America Persian Service correspondent Masih Alinejad revealed in a video post on Twitter that she was the target of the plot.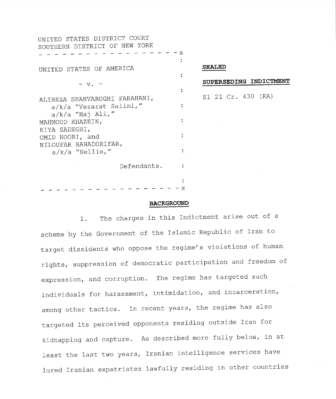 Alinejad is the author of several political exposés on Iran, including a report revealing corruption in the Iranian legislature and another detailing the fatal violence inflicted by authorities on protestors after parliamentary elections in 2009. She eventually fled Iran after a series of escalating attacks, in which she was targeted in a propaganda campaign by Iranian state television.
Alinejad's case highlights the dangers that exiled journalists too often face from the governments they have fled. Even in the US, Iranian agents managed to hire a private investigator that ran repeated bouts of surveillance on Alinejad's Brooklyn home and monitored social media to track her movements, according to the indictment.
In a public statement, FBI Assistant Director William F. Sweeney said: "This is not some far-fetched movie plot. We allege a group, backed by the Iranian government, conspired to kidnap a US-based journalist here on our soil and forcibly return her to Iran." In addition to the kidnapping charges, all five named individuals also face alleged charges of conspiracy to violate sanctions, money laundering, and wire fraud.
Read the DOJ indictment order here.