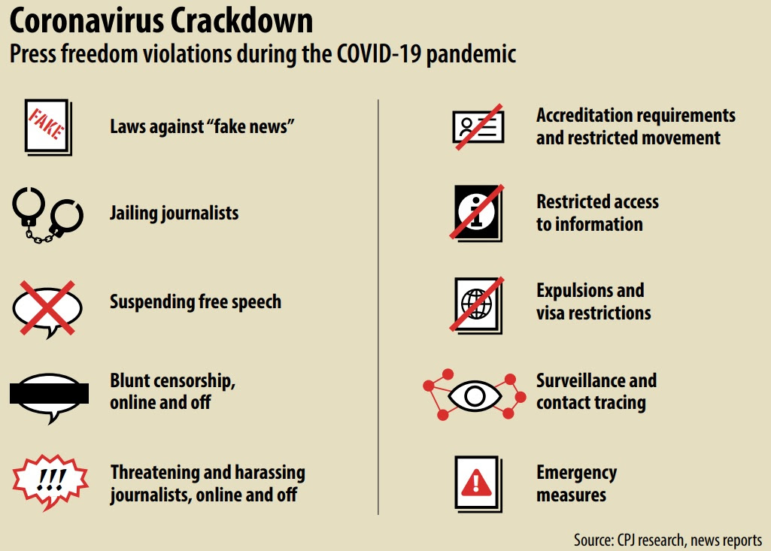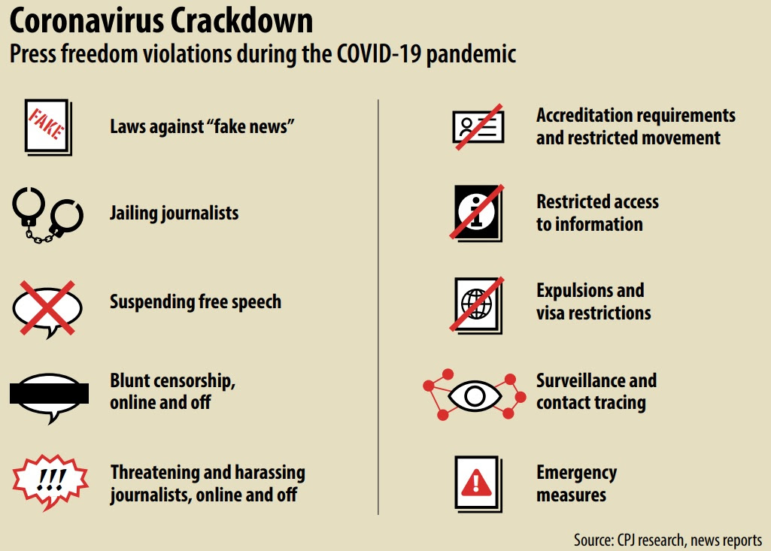 Document of the Day: 10 Ways to Track Press Freedom during the Pandemic
The COVID-19 pandemic has reshaped the way journalists work, not least because many authorities have cited the contagion as a reason to crack down on the news media.
Certain dangers will subside with time: a vaccine for COVID-19 should ultimately protect people, including journalists, from spreading or contracting the virus. But some of the measures put into place that restrict press freedom — whether intended or not — could continue well into the future, experts say.
It is also possible that responses to the coronavirus could shift the long-term paradigm for journalism in unforeseen ways.
From laws against so-called fake news and the jailing of journalists, to censorship and heightened surveillance, the CPJ have highlighted ten areas to watch as lockdowns are wound down to ensure that the press remains free.
You can read about them — and evidence of the impact the pandemic response is having on press freedom worldwide — here.
---
This is an edited excerpt of a story that originally appeared on the website of the Committee to Protect Journalists and is reproduced here with permission.

The Committee to Protect Journalists is an independent, nonprofit organization that promotes press freedom worldwide. It defends the right of journalists to report the news safely and without fear of reprisal.