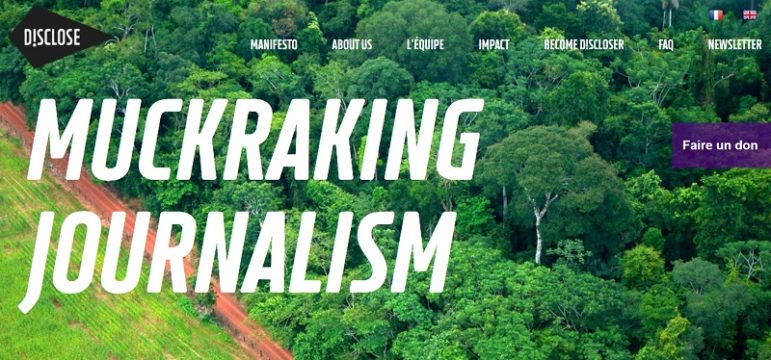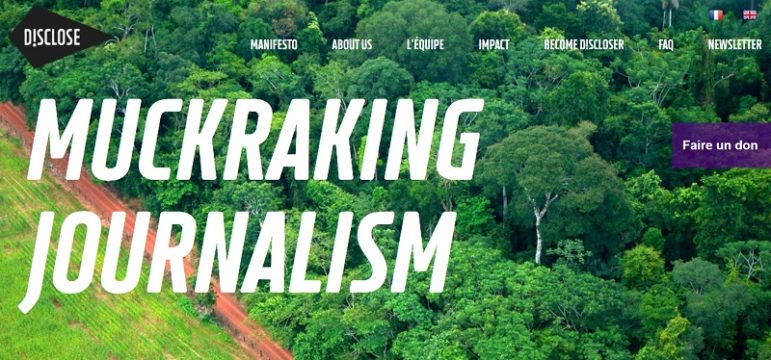 A single phone call was enough to bury the documentary. In the spring of 2015, a French billionaire businessman and media mogul rang up one of his many employees. This one happened to be CEO of the television group Canal+. He told the CEO to cancel the scheduled broadcast of a documentary investigating allegations of wrongdoing at a major French bank. His reason? The bank was a key partner to the billionaire's business, and its head was a friend.
This crude censorship, revealed by French news site Mediapart in 2015, sparked outrage in the journalism community as well as among television audiences. A public channel eventually carried the documentary.
For Geoffrey Livolsi, the 31-year-old journalist who co-directed the film, this experience only confirmed his long-held view that commercial and public interests frequently collide. His solution: launch a nonprofit media group devoid of shareholders, advertising and the daily click rate targets of traditional news media; a media organization dedicated solely to the production and amplification of investigative journalism.
Livolsi joined forces with Mathias Destal, a 32-year old journalist with a background in investigating political corruption and the French far right. Destal, too, had experienced the investigative limitations of the mainstream media, and reached the same conclusion.
It's taken three years, but now Livolsi and Destal are finally ready to unveil their project. Disclose is in the process of raising start-up funds, with an online crowdfunding campaign reaching its €50,000 (about $57,000) target in just under a month, thanks to the support of more than 900 donors. With those funds — which account for just 20 percent of what the journalists think they need in their first year — they plan to get to work within weeks, and release their first investigation next autumn.
"We took a while, but I think that's a good thing," Livolsi told the Global Investigative Journalism Network. "Three years ago, a nonprofit investigative outlet funded by donations might not have been received as warmly."
Today, as the French public has grown more accustomed both to investigative journalism and to online crowdfunding, Livolsi is convinced that the project can take off.
Disclose plans to offer its reporters enough time – typically months – to meticulously probe stories of wrongdoing around finance, public health, the environment, the energy sector, the food industry and human rights. While they plan to report largely on French issues, all of their content will be published in English as well as in French in an effort to reach a more international audience.
This new project is part of a broader resurgence of French investigative journalism, partly driven by the success of Mediapart, which launched in 2008. Funded exclusively by its 140,000 subscribers, Mediapart has broken many of the most significant French investigations of the past decade, revealing, among other scandals, the alleged Libyan financing of Nicolas Sarkozy's first presidential campaign and fiscal fraud by a French budget minister.
The nonprofit investigative model — which reaches back to the 1970s in the US with the original Center for Investigative Reporting — is typically not shy about producing meaningful change, making Disclose something of a novelty in France.
"Some journalists here are uncomfortable with this issue of impact, arguing that our role is merely to reveal," said Destal. "But we believe that we can and should redefine our role, in order to regain the interest, trust and support of the people."
To attract crowdfunders, as well as encourage public participation in investigative endeavours, Disclose is offering its financial backers a seat at the table. Donors contributing at least €40 (about $45) will be eligible to join the group's board of directors, and two volunteers will be selected at random to do so. They will sit alongside ten other directors – which include lawyers, academics and journalists – with equal power to oversee Disclose's finances and strategy.
Disclose is asking the lawyers and academics on its board how best to maximize the impact of its investigations, as well as to advise donors who wish to campaign for political and corporate reform. While Livolsi said the group would not lobby politicians directly, Destal said the NGO would consider meeting with politicians to push for specific reforms.
Asked about this discrepancy, Destal said: "We'll figure it out along the way."
Partnering
Livolsi and Destal were heavily inspired by the model of ProPublica in the US, The Bureau of Investigative Journalism in the UK and Correctiv in Germany, three nonprofit investigative newsrooms that partner with larger media organizations to report, edit and distribute stories to large audiences.
Disclose will launch with five partners: Mediapart; two local news outlets, Marsactu in Marseille and Rue89 in Bordeaux, Lyon and Strasbourg; the investigative branch of Radio France; and the online video news outlet Konbini News.
Livolsi and Destal readily conceded that Konbini News stood out from the other four, because it was the most commercially driven. Last year, its parent company was accused of blurring the line between its commercial and editorial departments.
But Livolsi and Destal were reassured by Konbini News' commitment to remove all advertising from any Disclose material it publishes. Having Konbini News on board should enable Disclose to reach a broader audience, as that platform is popular among young social media users.
So far, Disclose isn't planning to work with television channels — they said commercial interests there were particularly potent — or the national press, which is largely owned by a small group of business people. But they said the list of partners may well change and could expand to other media.
Learning from Past Mistakes
With its start-up funds in place, Disclose is now looking for other funding sources, including wealthy benefactors and charitable foundations that share its goal of advancing democracy and social progress. Because the nonprofit model is new to France, Disclose faces an uphill battle to convince foundations there to back the project. So they are setting their sights further afield, in other parts of Europe as well as the US.
In the interest of transparency, donors providing over €2,000 (about $2,300) will be made public, and donations above €5,000 (about $5700) will be flagged in order to trace the origin of the funds and find out whether the donor's values clash with those of the organization.
In the initial stages, Livolsi and Destal will be busy fundraising, staying out of editorial decisions in an effort to keep the finances and the journalism separate. To keep costs low, Disclose will not immediately hire full-time journalists, nor rent an office space. Instead, it will employ small teams of qualified journalists to work on specific projects — the first round of which will be determined by a 16-person editorial committee sometime in December. The committee includes Mathieu Martinière, co-founder of the European freelance collective We Report, Marc Guéniat, investigative editor at the Swiss NGO Public Eye, and prominent French journalists Anne Poiret and Benoît Collombat.
Livolsi said Disclose learned from the mistakes of a handful of French media projects — including weekly print publications Ebdo and Vraiment — which crowdfunded their way to large editorial teams, then soon ran out of cash and shut down, laying off their entire staff in the process. Le Média, a third group also launched at the start of the year, is still running but has faced severe financial difficulties of its own.
Time to Slow Down
For Livolsi, the launch of Disclose is a snub to his past would-be censors and to all sorts of future ones. But, more importantly, it is a practical answer to the broader challenges facing adversarial journalism, which includes not just direct censorship but commercial pressure in all its guises.
Disclose, for its founders and supporters, is a rejection of the contemporary news media's impulse to churn out superficial clickable content in favor of more reflective, and effective, journalism. As Livolsi put it: "It is time to slow down."
---

Olivier Holmey is a French-British journalist and translator living in London. He has written investigative reports on finance in the Middle East and Africa for Euromoney Magazine, and contributed obituaries to The Independent.