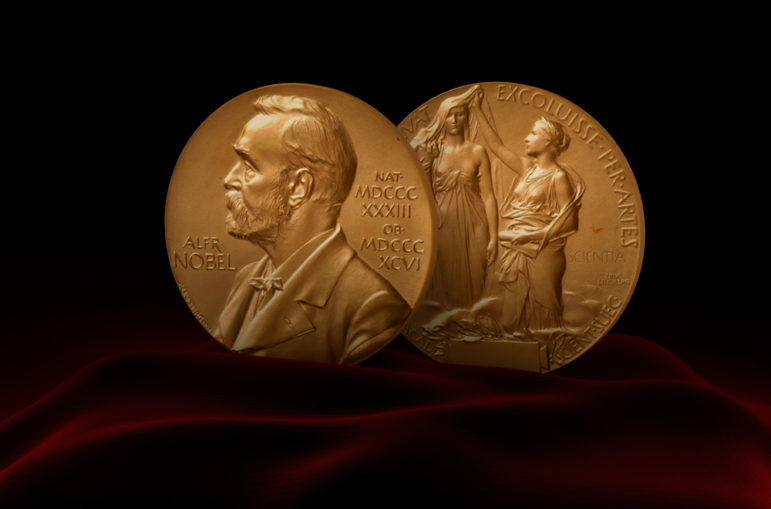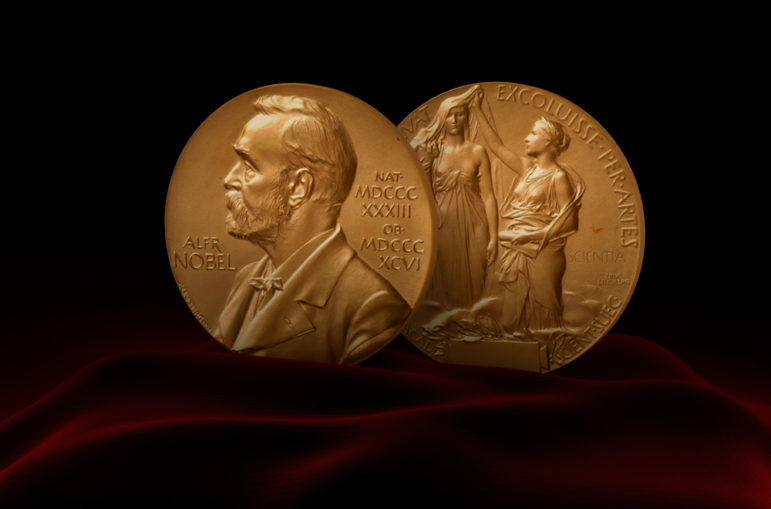 Data Journalism Top 10: Nobel Prizes, Hong Kong Crackdown, UK Fuel Shortages, Halloween Costumes
Read this article in
The Nobel Prizes are being announced this month, and last week journalists Maria Ressa and Dmitry Muratov were recognized "for their fights to defend freedom of expression in the Philippines and Russia." The two journalists won the Peace Prize in what Ressa hailed as a "global call for action" to protect independent journalism. In light of the awards, The Economist analyzed what factors influence a candidate's chances of getting a Nobel. The most popular data journalism tweets between October 4-10, as discovered by our NodeXL mapping and human curation, also include stories on Hong Kong's national security law, reporting on a fuel shortage in Britain, and a selection of Halloween costumes.
Predicting Nobel Prize Winners
You might think that the number of nominations is a decisive factor when it comes to competing for the Nobel Prize. But more than six decades of data disclosed by the Nobel Foundation shows the key role played by who makes the recommendation. The Economist analyzed the archives and concluded that getting nominated by another Nobel laureate significantly increases a candidate's chances of winning the prize. The outlet highlights that all 11 of Albert Einstein's nominees, for example, went on to receive a Nobel.
Hong Kong's National Security Law
The 2019 mass protests in Hong Kong rocked the city for months, as citizens rallied to call for greater democracy. But last summer China passed a wide-ranging security law that Beijing has used as a pretext to curtail demonstrations and freedom of expression in the city. Bloomberg explored the law's impact so far, with data showing that more than 150 people have been arrested, most of them accused of offenses related to their public statements, positions, and other political activities.
Global Death Penalty Report
More than 130 countries around the world have effectively abolished the death penalty, according to Amnesty International, but some 55 nations are still executing people for what the human rights organization calls "ordinary crimes." A team at Al Jazeera published a series of infographics showing where the death penalty has been used in 2020 and what methods of execution were used in different countries.
https://twitter.com/AJEnglish/status/1447248045964410893
Inequality and Brazil's COVID-19 Tragedy
From the start of the pandemic, social inequality has accelerated the spread and deadly impact of COVID-19 in Brazil. The country has already recorded over 600,000 deaths, but this figure is believed to under-report the true toll. A special report by Brazilian newspaper O POVO looks at how long-standing problems in the nation's public health system have weakened Brazil's response to the pandemic. The outlet examines the measures adopted by President Jair Bolsonaro, who has been repeatedly criticized for his handling of the crisis.
https://twitter.com/opovo/status/1446628929519882240
How Green Is Your Electric Vehicle?
Buying an electric car is one way to minimize your carbon footprint, but these vehicles are not always as green as you might think. Once on the road, they are indeed cleaner than gasoline-powered alternatives, but the complex production process involved in building an electric car releases a significant amount of carbon dioxide into the atmosphere, an analysis by the Financial Times shows.
https://twitter.com/ftdata/status/1445237988707995657
Running on Empty?
Gasoline shortages in Great Britain made front-page news as panicked drivers joined long lines at fuel stations. The country's economy is recovering faster from the pandemic than some experts predicted, but government data examined by The New York Times shows how a shortage of delivery drivers, and panic buying by consumers, created a national fuel crisis. The Times explored the reasons behind it and how the COVID-19 pandemic and the UK's controversial Brexit policy helped fuel the crisis.
https://twitter.com/nytimes/status/1446732688967221249
Children and Coronavirus
The academic year is underway in much of the world and the question of whether to vaccinate children still divides opinion. In the United States, more young people are contracting the coronavirus than earlier in the pandemic, and while the numbers are relatively small, they are also making up a higher share of COVID-19 deaths. Reuters analyzed data from the American Academy of Pediatrics and the Centers for Disease Control and Prevention, and created this detailed FAQ page with charts to explore the issue.
https://twitter.com/ReutersGraphics/status/1446165337414766604
Multiracial America
More Americans than ever — about 1 in 10 — identify as being of two or more races, according to the 2020 census. The multiracial population has grown by nearly 25 million people in the past decade and now stands at 33 million. The Washington Post published a map showing the gains are largest in metro, or urban, areas. The outlet also spoke with social scientists to explore what impact this demographic trend may have on the fight against racism.
Data Journalism Tools
Looking for new tools to boost your data journalism projects? Researcher and trainer Dr. Bahareh Heravi shared a list of software and platforms that can be used for data collection, sorting, analysis, and visualization. The collection includes popular tools like Excel, Tabula, and Mapbox, but you'll also find some lesser-known options for your storytelling needs.
https://twitter.com/Bahareh360/status/1446106117793206272
Halloween Costumes
The spookiest holiday of the year is almost here. Wondering about the most popular Halloween costumes? Check the Frightgeist project by Google, which uses search data to show top choices around the US. From Spider-Man to Cruella de Vil, there are plenty of looks to consider, plus a spooky soundtrack.
Thanks again to Marc Smith and Harald Meier of Connected Action for gathering the links and graphing them. The Top Ten #ddj list is curated weekly.

---

Peter Georgiev is GIJN's social media and engagement editor. Previously, he was part of NBC News' investigative unit in New York. He also worked as a correspondent for Bulgarian National Television and his reporting has been published by the Guardian, Deutsche Welle, and other international outlets.
For a look at NodeXL's mapping on #ddj and data journalism on Twitter, check out this map.