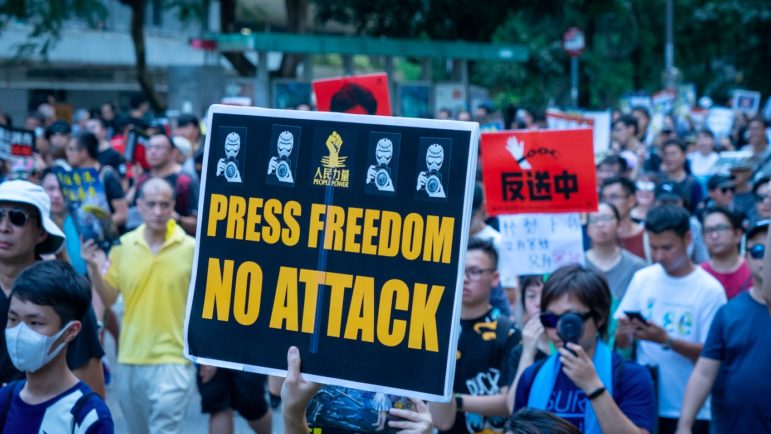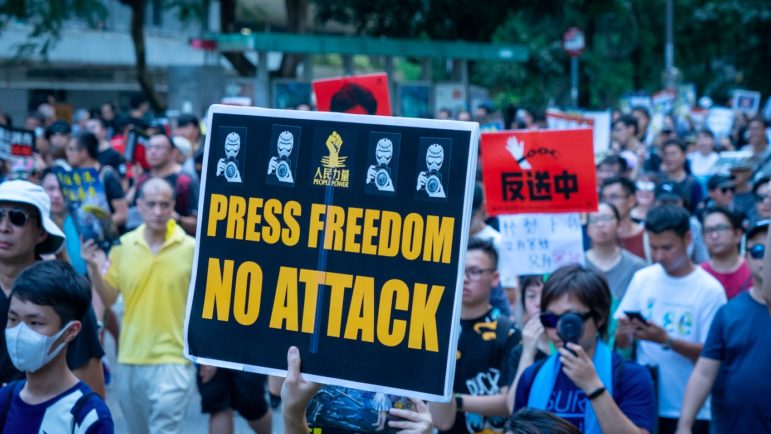 Journalists across Asia have witnessed an alarming erosion of media freedoms in recent years, from coordinated government disinformation campaigns to physical attacks and arbitrary detention.
A panel of Asia experts at the 12th Global Investigative Journalism Conference (#GIJC21) unanimously agreed that press freedom in the region faces a deeply challenging future — but that courageous journalism still retains the power to generate reforms.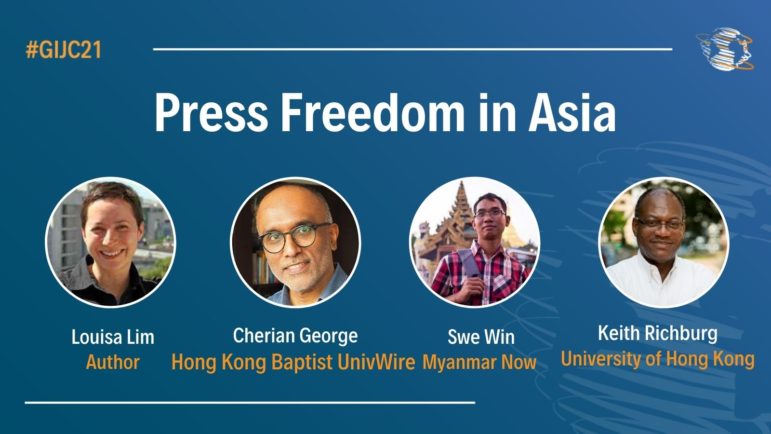 Reports from across the region are dire, from attacks on journalists in Taliban-run Afghanistan to China's crackdown on independent reporting. In once promising Myanmar, the country's military junta has raided newsrooms, revoked media licenses, blocked popular websites, and arrested journalists.
"The future of the media in Myanmar is very bleak," said Thet Swe Win, editor-in-chief at Myanmar Now, an online news site based in Yangon. Many journalists have been forced to flee cities and have taken up residence in remote areas, where clean drinking water is scarce, and hazards like snakes and scorpions are common, he added.
"We still have reporters in the country… but it's so difficult," Swe Win said. "You can no longer conduct any lawful interviews."
But journalists in Myanmar have adapted to the challenges, Swe Win said. Journalists are often forced to act covertly — improvising to secretly gather images and videos without alerting a junta prepared to arrest anyone with a camera.
Myanmar news outlets have also relied heavily on materials from citizen journalists shared on cell phones. "In the immediate aftermath of the coup, the materials provided by citizen journalists were absolutely crucial to us," Swe Win said.
China Goes Dark
"Now is probably the hardest time since the Cultural Revolution to be a journalist in China, particularly a foreign journalist," said Louisa Lim, acting co-director for the Centre for Advancing Journalism at the University of Melbourne.
In recent years, China has forced several foreign correspondents out of the country, including US and Australian journalists. In the meantime, physical attacks and abuses are a constant threat for foreign reporters who remain in China.
"We are seeing cases of foreign reporters being heckled on the streets," Lim said.
Lim noted that there has been an increase in reporting on China from overseas, but it was an inadequate substitute for having boots-on-the-ground.
Digital Platforms Empower Autocrats
Cherian George, a professor and associate dean for research at Hong Kong Baptist University's School of Communication, said traditional crackdowns on the press from governments were only part of the problem.
He said the most serious concern for press freedom in the region was the rise of digital platforms with the ability to manipulate communities.
"Today's digital platforms are literally the first communications technologies in history that have come encoded and built-in [with] the means to manipulate and activate human identities at the behest of the highest bidder, which is, of course in Asia, governments," he explained.
This ability to communicate with the public without relying on journalists has empowered governments to act with hostility towards the media. "They're just crushing the media in a way they haven't before," George explained.
Perhaps most troubling: the hostility to independent media by autocrats has begun to turn the public against journalism. The speakers explained that many communities now believe that a free press is not only unnecessary, but an enemy of the people.
The Tide Will Turn
The panel acknowledged that challenges to press freedom in Asia could tempt journalists to focus only on serving audiences who remain loyal. But while some may forget why good journalism is important, Ge0rge said, journalists should remember that the need for quality reporting has not diminished. Journalists should remain loyal to the principles of good journalism, and be ready to help people recover when they realize that journalism is a service we cannot live without.
"I have to believe that, unless the human species is going to commit mass suicide, there has to be a reality-check," George stressed. "There is a limit to how much authoritarian propaganda can cover up a bad government."