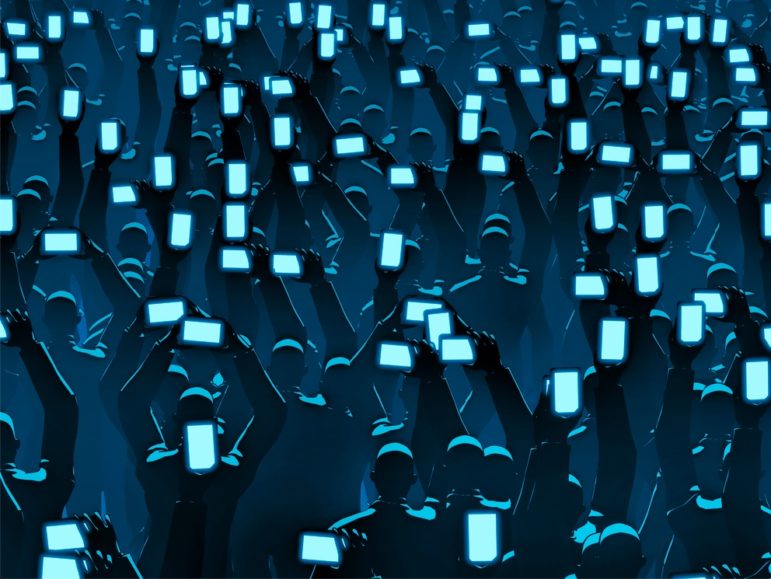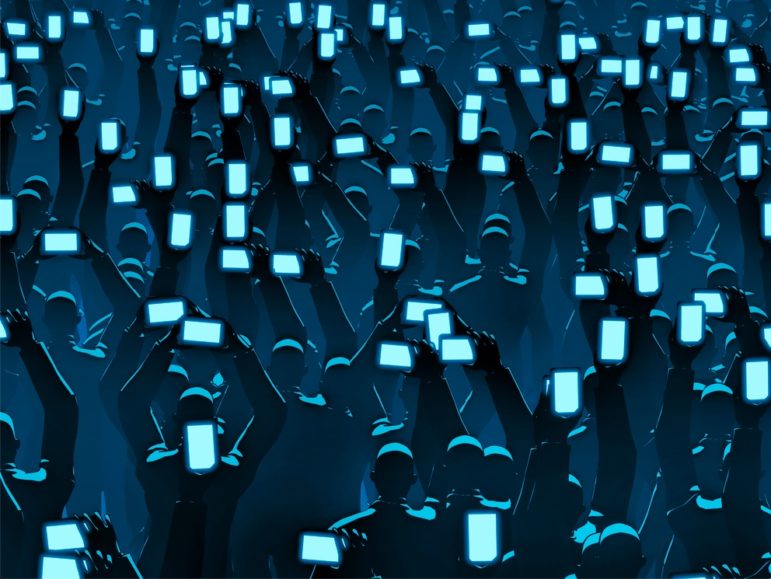 How Three Reporting Teams Crowdsourced Groundbreaking Investigations
Read this article in
Alice Brennan, executive producer of Australia's ABC Background Briefing, is sold on crowdsourcing. She says it is fast becoming one of the most useful tools for breaking new ground in investigations, and finding underreported stories. Crowdsourced reporting, or community-based reporting, also helps reporters fill in gaps and solve puzzles that used to be difficult to unravel.
"As journalists, we're discovering that we do not represent everyone and, in fact, our audience and our community are a very valuable resource, so harnessing that resource and combining it with our investigative skills is powerful," Brennan said, speaking at a panel at the 12th Global Investigative Journalism Conference (#GIJC21).
At the session, reporters shared their stories and illustrated how crowdsourcing not only enhanced their investigations but, in some cases, made them possible.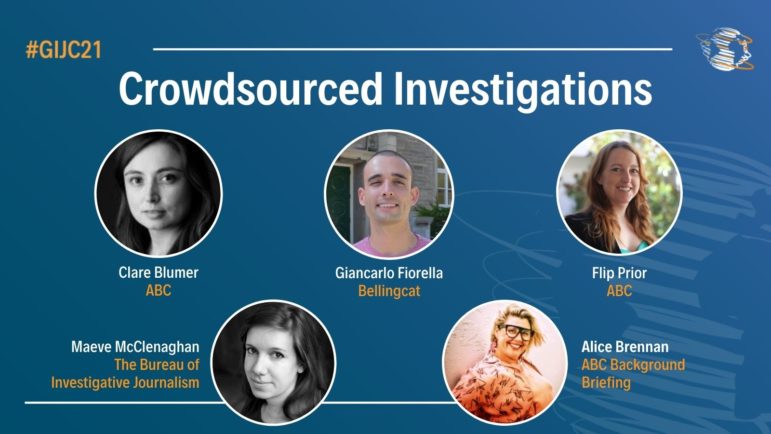 Let People Join the Reporting 
The world was stunned by the rioters who stormed the US Capitol on Jan. 6 as the cameras rolled. Social media was awash with videos and photographs posted by those at the scene. Watching all this in real-time, a team of journalists at Bellingcat — a Netherlands-based nonprofit specializing in open source reporting — realized they were witnessing a landmark moment. They quickly jumped to gather all the available open source material — people's posts of themselves at the Capitol on various social media platforms such as Twitter, Facebook, and YouTube — to identify the rioters, recalled Giancarlo Fiorella, senior investigator at Bellingcat.
"It was a huge event that produced a mountain of visual evidence," he noted. "And we wanted to keep track of as much of it as possible because this was a historical event that needed to be investigated, not just by us, but by researchers, even 10 or 20 years later. We wanted to find as much of this visual information and archive it so that we could still have access to it if it got deleted."
Bellingcat journalists issued a call on Twitter for people to submit videos and any visual evidence of the Capitol riot that they found online. They created a Google spreadsheet being fed by a Google form: People could click on a link, fill out the form, and share links to the visual evidence they had. They received more than 650 responses from people who wanted to help out. After going through the submissions, they produced two reports.
One, The Journey of Ashli Babbitt, was about the killing of Ashli Babbitt who was shot by police inside the Capitol as she attempted to crawl through a broken window into the Speaker's Lobby, where numerous members of Congress were sheltering. Using videos and pictures shared by respondents, Bellingcat retraced her steps inside the Capitol building.
"Using different vantage points from different phases that people had recorded, we were able to say she entered the building at this time from this window, that she went this way and she walked down this corridor and eventually went down this path and this is where she was shot," Giancarlo explained.
Giancarlo said his team came away impressed with the level of expertise and knowledge  among people willing to help the investigation. You just have to reach out, he stressed.
"I think it pays off to try to be creative and think about ways of engaging those people, for example, asking yourselves: 'How can we help the community help us? How can we put people to work if they say I want to volunteer?'" he added. "It might be worthwhile for your organization to consider how you might let people help you do your work."
Create the Information
When Maeve McClenaghan of London-based Bureau of Investigative Journalism saw a one-off new story about homeless people dying in one town in the UK, she wondered about the numbers across the entire country. She began a hunt for that data from officialdom. She might as well have been asking for the moon, she recalled.
"I quickly found out by talking to everywhere that I thought would have that data that, in fact, nobody did," she recalled. "So, for instance, the police told me to talk to hospitals. The hospitals told me to speak to the coroner's office, the coroner's office said, try local councils,' local councils said, 'Try the central government.' Everybody thought somebody else was keeping that data."
When her team realized that no one was collecting that data, they decided to do it themselves and created: Homelessness: A project counting the human costs of homelessness. Then they put the word out.
"We got about 1,000 people … some worked for local papers, others were citizen journalists, others were just interested citizens who wanted to be part of helping out where they could," she said. "We told them: 'Let us know whenever you hear somebody passes away while experiencing homelessness.'"
That led to the creation of a simple Google form that requested basic information such as name and contact details. The document also included the details of the deceased, the town or city where it happened, the date — or approximate date — of death, estimated age, and any information on the next of kin for clarification and cross-referencing. This information was shared with experts and local homelessness organizations for fact-checking. Within 18 months, they had created a database with almost 800 recorded cases, she said.
The success of their crowdsourced database prompted the Office for the National Statistics, the UK's largest agency for official statistics, to request access to the data to be able to refine its own methodology. "And through that, they were able to start producing official statistics based on what we did with our database," she said.
McClenaghan says journalists should not be put off by the lack of official data when interested in covering a story. Instead, journalists should take the time to understand the audience that might help and be specific about the data they want from it.
Listen to Your Crowd
One of the advantages of crowdsourced reporting is that it is directly informed by people's concerns and reflects their experiences, which then makes them highly engaged from the outset, says Clare Blumer, digital lead for investigations the Australian Broadcast Corporation. If the project is designed well and has a solid distribution plan, the reporter can access diverse or hard-to-reach communities, she added.
A good project design begins with selecting a good topic for crowdsourced investigations. "We've identified some characteristics that are important when it comes to landing on the right issue," said Blumer. "For instance, are many people affected? Are many people at risk of harm? Is it an emotional issue? Is there is no other way to get the data? Is there a community of interest?"
One project that fit the bill perfectly was ABC's Investigation Into Aged Care. This three-year exposé uncovered cases of mistreatment and understaffing in nursing homes across Australia. Its impact began even before the reports began airing: The government launched a formal commission to study the issue one day before the first story went live.
The ABC team mapped out a community of interest that included thousands of people affected by the issue — residents, nursing home staff, and even managers of the facilities. Afterward, the stories attracted millions of views across all mediums and inspired a two-part series on Four Corners, Australia's leading investigative journalism broadcast, as well as many other articles and TV segments.
"Over time, we saw increasing interest in the stories as the issue was put back on the national agenda and anger grew," Blumer explained. "The series … ultimately led to significant national government policy and funding changes."
Not all story suggestions, however, merit crowdsourced investigations. According to Flip Prior, head of audience and content development at ABC, it is important to consider certain criteria such as the need for secrecy when deciding whether to reach out to the crowd for an investigation. "Obviously, you're not going to crowdsource projects that require discretion because crowdsourcing is about investigating openly," he said.
Meanwhile, Blumer said the project and others taught her that crowdsourcing is about listening as opposed to reporters telling people what they think is the most critical issue. It also brings a treasure trove of material. "It is a great way to get data and anecdotes rapidly that might otherwise take months," she said. "It's a fantastic way to generate new ideas and angles and uncover case studies that you've never encountered before."