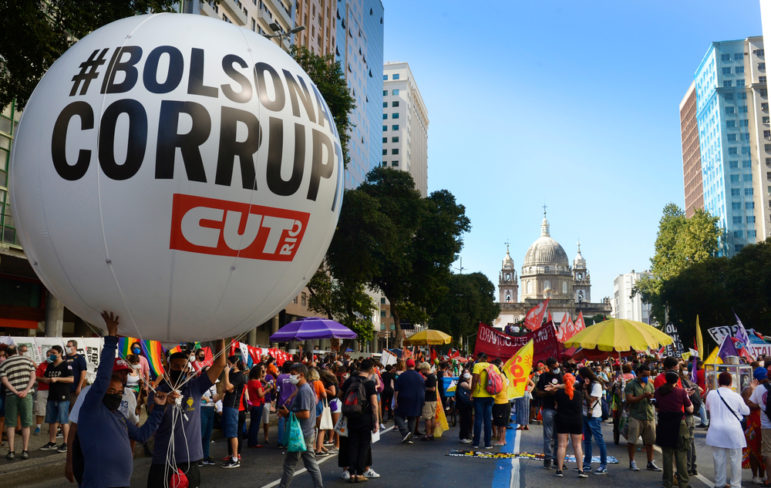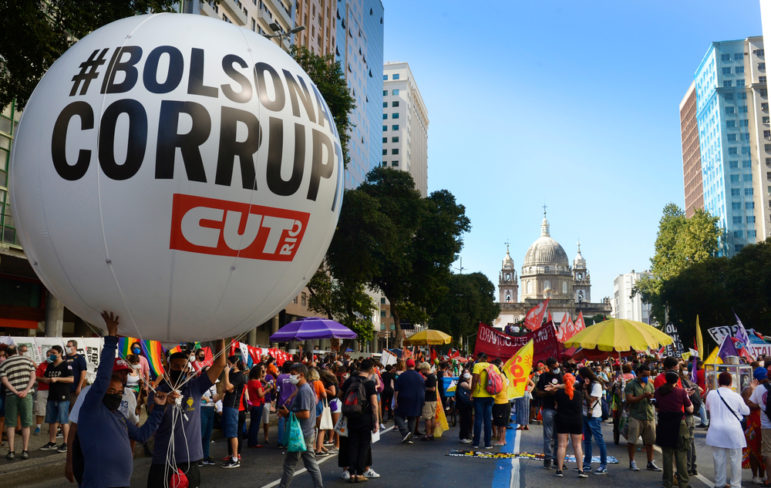 Brazil: 5 Questions for a Reporter Investigating Bolsonaro's Scandals
Read this article in
For at least four years, journalist Juliana Dal Piva has been trying to "understand who is Jair Bolsonaro," as she said in an interview with LatAm Journalism Review (LJR). She is perhaps one of the Brazilian journalists most dedicated to that mission.
Dal Piva has investigated the current president of Brazil and his family members and, in her stories, she has exposed evidence of diversion of public money both by the president throughout his 30 years of public life and by people around him, including his eldest son, Senator Flávio Bolsonaro.
Dal Piva worked in large newsrooms in Brazil as a reporter and, less than a year ago, she became a columnist for the UOL news outlet, where she now has an exclusive space to publish her research. She also debuted in 2021 as a podcaster, with the streaming of "A vida secreta de Jair" (The Secret Life of Jair).
Due to her tenacity in scrutinizing the Bolsonaro family's transactions, Dal Piva is a constant target of attack by the president's supporters. In the most serious case to date, which occurred in July 2021, one of Jair Bolsonaro's lawyers sent a text message to the journalist attacking her personally, and telling her that if she were doing her job in China, "you would disappear and they would not even find your body." Dal Piva reported the threat to the Attorney General's Office and filed a lawsuit for non-pecuniary damage against the lawyer.
The interview with Dal Piva that follows is the first in LJR's "Five Questions" series. (The interview has been edited for clarity and brevity).
LJR: What changed at your job when you went from being a newsroom reporter to a columnist at UOL?
JDP: I am still essentially a reporter working on investigations into the judiciary and politics. In the column, however, I also began to bring more political background, which was something I did less before. I think the biggest difference is autonomy. I started to have a routine of my own. I organize my daily schedule according to my projects, because in addition to the column, I do special reports with other UOL teams, and I also have some personal projects.
LJR: What was it like producing "A Secret Life of Jair," your first investigation published in podcast format?
JDP: It was a very rich experience. In the beginning, when I got involved with the coverage of the so-called "Queiroz case," I never imagined doing a podcast. It was only at the end of 2020 that this desire emerged. It was actually UOL that wanted to make a podcast about the corruption allegations against Senator Flávio Bolsonaro. The podcast also ended up becoming an opportunity to explain and share many things I had lived through while covering this story. It revealed, in addition to the criminal process itself, the biography of President Jair Bolsonaro. Breaking this story exposed Bolsonaro. Several facts about the president's family and his public life came to light from the discovery of this case, as Bolsonaro has always been considered a 'low clergy' parliamentarian and has undergone less public scrutiny over the three decades he has been in the Chamber of Deputies. In addition, much of what has come to light shows his discrepancies in detail. Still, his patrimony was shaped amid evidence of a lot of illegally diverted public money.
LJR: You have been the target of attacks more than once because of your work, including by Bolsonaro's lawyer.   What impact do these types of attacks and threats have on your work?
JDP: I had been reinforcing a series of precautions for personal and digital security for some time, both for myself and for my sources. But I had to heighten all this from July onwards. My family also thought it prudent for me to leave the house on that occasion for a few days, which I had to do. Finally, during the second semester of last year, I met with a series of lawyers and consultants for the security of journalists. After that, I filed a complaint about the threat so the Attorney General's Office can investigate the case and I am also filing a lawsuit for moral damages against the lawyer. A threat is a crime and must be dealt with in a qualified court. Any journalist who goes through this type of situation needs to formalize the case in the judiciary, no matter how tough it is, and how difficult to go through the process. The measure serves in the long term. It seems unlikely that someone who made a threat will not repeat the modus operandi if it goes unpunished.
LJR: In 2021 alone, you won three awards in recognition of your work (IREE, Cláudio Weber Abramo, and Troféu Mulher Imprensa). How do you evaluate the impact of your news reporting in this period?
JDP: I think my main achievement was the production of knowledge, above all, of a historical nature. Jair Bolsonaro is President of Brazil, and was elected in 2018 when not much was known about who he really is. Now, in his bid for re-election, people can gain access to a huge body of information. I also believe that the official investigations by the Prosecutor's Office [MP, by its Portuguese acronym] were able to use much of the material produced by the press. In particular, a lot of work was done rescuing 30-year-old public documents from the legislative houses. Several pieces of information are included in the proceedings against Carlos and Flávio Bolsonaro, and also supported requests for precautionary measures among other evidence. This was part of the contribution of the news reporting that I participated in since 2018 with several other journalists from the newspaper O Globo/Revista Época, and now at UOL. Perhaps my personal differential was the stubbornness in never giving up on understanding who is Jair Bolsonaro. I'm not finished yet.
LJR: What are the main challenges for journalists and news organizations in 2022, the year of the presidential election in Brazil, and what is the best way to overcome them?
JDP: I believe the biggest challenge is the safety of journalists. We talk a lot about work; about editorial issues, and we discuss little how to provide security to the frontline reporter who will have to cover the daily life of the president and the other candidates. We haven't had such a violent moment against journalists since the military dictatorship. All discussions for the 2022 election coverage need to start with the safety of journalists. The other challenges will be overcome day after day.
This interview was originally published by the Knight Center's LatAm Journalism Review. It is republished here with permission. 
Additional Resources
GIJN's Journalism Security Assessment Tool
Tips for Investigating When Governments Shield Crime and Corruption
Understanding the Authoritarian's Playbook: Tips for Journalists
---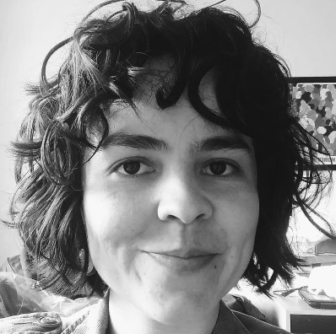 Carolina de Assis is a reporter for LatAm Journalism Review at the University of Texas-Austin's Knight Center for Journalism in the Americas.  She formerly worked at Open Democracy and the Brazilian journalism site Gênero e Número.