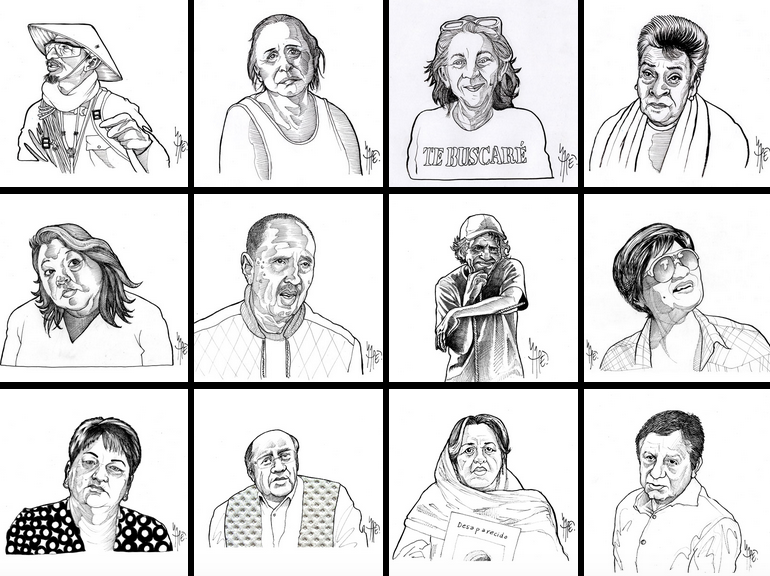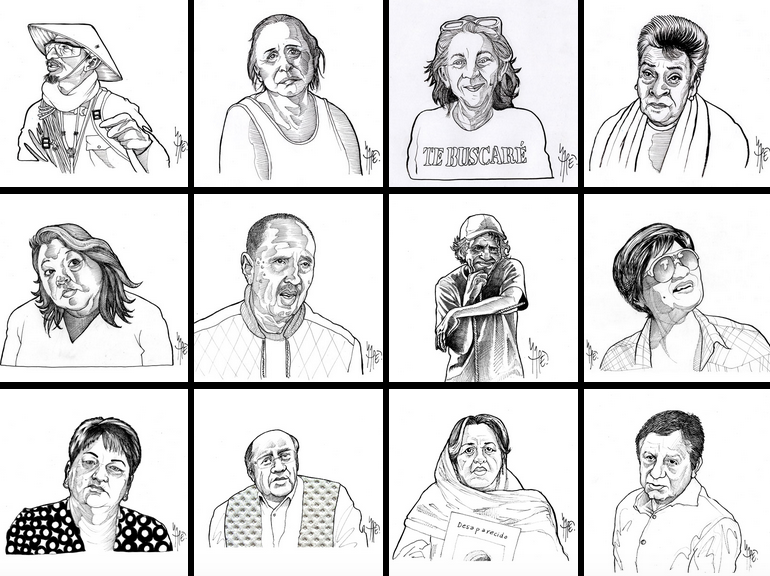 Editor's Pick: Best Investigative Stories from Latin America 2017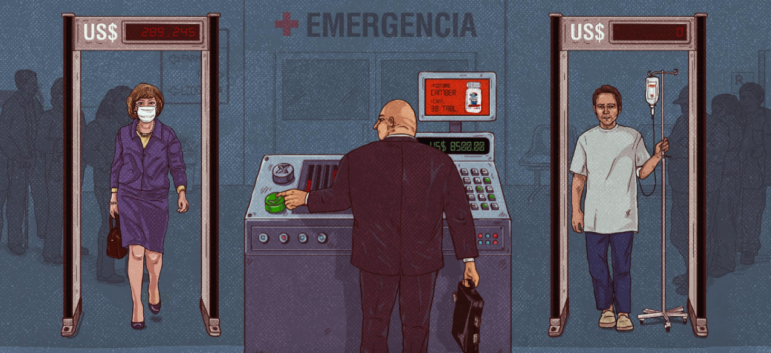 From uncovering Big Pharma's influence on healthcare to investigating child rape in El Salvador or documenting Mexican families tracking their "disappeared" loved ones, Latin American muckrakers had a busy year in 2017.
The hard digging has come at a cost. Across the region, investigative journalists are under attack. Reporters Without Borders rated Mexico — alongside worn-torn Syria — as the world's deadliest country for journalists. Meanwhile, journalists from Peru's Ojo Publico and Venezuela's Armando Info are under fire from people accused of narcotrafficking as well as government agencies. Erika Lozano, editor of GIJN en Español, rounded up some of the best investigative stories published in Latin America in 2017. Have a look:
This transnational investigation uncovered shocking methods used by the pharmaceutical industry to prolong monopolies on making and selling big-money drugs in Latin America. Media groups involved in the six-country project were Ojo Público (Peru), Tiempo Argentino (Argentina), El Tiempo (Colombia), El Universal (Mexico), Plaza Pública (Guatemala) and Armando.info (Venezuela).
This collaborative investigation found that about 700,000 people die in Latin America every year due to a lack of medicine — a situation made worse by the high cost of patented drugs for treatments against HIV, cancer, hepatitis and diabetes. In this series, which ran from May to July, the journalists compared 12 expensive drugs in the region, including Herceptin (for cancer), Sovaldi (for hepatitis C) and Reyataz (for HIV).
They also tracked the history of questionable practices by 13 pharmaceutical companies which operate around the world, including lobbying, legal action, collusion and extending monopolies by making minor changes to drug patents. The series received a citation of excellence in the Latin American Prize for Investigative Journalism, awarded at the 2017 Latin American Conference of Investigative Journalism (COLPIN).
In this project journalists built databases to map information related to massacres perpetrated by paramilitary groups in Colombia since 1982, including survivors' testimonies. The project's aim was to facilitate access to organized and reliable information — which was collected from judicial entities, journalists and academic investigations — about the decades-long armed conflict between paramilitary and guerrilla groups, cartels and the government. The team used timelines, mapping and various other data visualizations alongside multimedia stories to tell a crucial story in a compelling and visually innovative story. The database of massacres that served as the starting point of the project had the economic and editorial support of the National Center for Historical Memory and the website Verdad Abierta. The project also has as allies the National Center of Historical Memory, the Universidad del Rosario and Colombia Check from Consejo de Redacción in Colombia.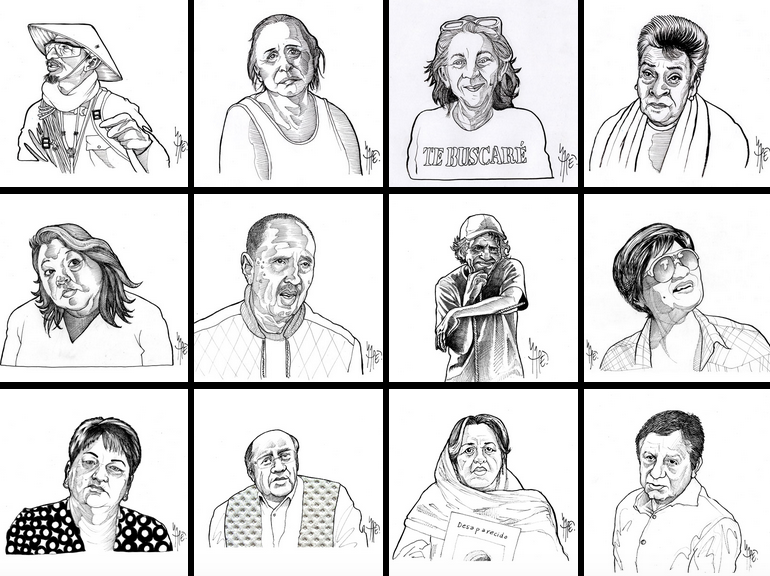 In 2006, former Mexican president Felipe Calderon declared war against drug cartels and put the army on the streets. Since that time, an estimated 150,000 people have been murdered and more than 30,000 people have gone missing. In this documentary series, 16 journalists from different Mexican states tell the stories of the disappeared. The series tells the journeys of mothers, fathers, siblings, children and spouses of the missing people, who have gone on to become forensic anthropologists, lawyers, researchers and other experts to track what happened to their family members. Using their their own resources to find relatives — as well as those of others who disappeared — they have assumed functions which should have been carried out by the state. The series won a Gabriel García Márquez Award 2017 in the image category.
Paradise for Child Rapists (El Faro, El Salvador)
El Faro's María de la Luz Nóchez and Laura Aguirre investigated reports of rape in El Salvador, talking with victims who shared their stories about a judicial system which failed to protect its children, and how these crimes remain unpunished.
Laws in El Salvador require that sexual assault crimes be prosecuted, even if the victim withdraws from the legal process. But in this investigation, the journalists found that girls who wanted to press charges against their rapists were ignored.
At the Colpin awards in November 2017 in Buenos Aires, the story won the Latin American Prize for Investigative Journalism. GIJN talked to reporter Luz Nóchez about the importance of showing the data and contextualizing cases like these so people can better understand how violence in El Salvador has become normalized, not only by the authorities but also by society.
CTRL+X (Abraji, Brazil)
This project from Abraji — Brazil's Investigative Journalists Association — maps all of the legal proceedings involving the disclosure of information in Brazil. The project refers to the specific cases in which attempts were made to suppress online information, censor newspapers and suspend radio broadcasts in the country.
The project was a winner at the Data Journalism Awards in 2017 where Tiago Mali, the project coordinator, pointed out that the group mapped more than 600 attempts by Brazilian politicians to remove content from the internet during the last elections. The project continues to monitor and record lawsuits.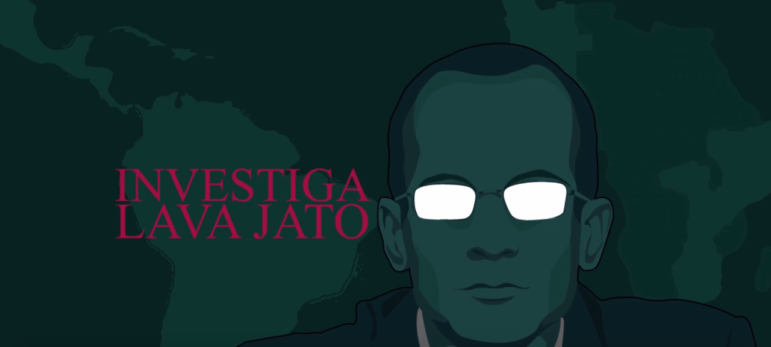 "What appeared to be a case of money laundering done through a network of laundromats and car washes (in Portuguese, lava jato means "pressure washing"), turned out to be the largest corruption network in Brazilian history that ultimately extended to at least 12 countries," wrote César López Linares about the extraordinary case of Lava Jato.
This transnational collaboration involved 20 investigative journalists from 11 countries in Latin America and Africa. Led by Convoca (Peru) and Folha de S.Paulo (Brazil), journalists from Diario Perfil (Argentina), Fundación Mil Hojas (Ecuador), Plaza Pública (Guatemala), El Faro (El Salvador), Mexicans against Corruption and Impunity (Mexico), also journalists and data analysts of Colombiacheck and Consejo de Redacción (Colombia), RunRun.es and El Pitazo (Venezuela) and Jornal Verdade (Mozambique) all joined in the investigation.
The journalists shared information about their own countries after the Brazilian conglomerate Odebrecht confessed that it paid close to $800 million in bribes to obtain benefits in public works contracts.
Latin American journalists banded together in a second team to take on the sprawling Lava Jato case. Peru's IDL Reporteros joined with journalists from Quinto Elemento Lab (Mexico), Sudestada (Uruguay), La Prensa  (Panama), La Nación (Argentina), and Armando.Info (Venezuela) to reveal the extent of cross-border corruption, further focusing on the activities of Brazilian company Odebrecht. In Brazil, the investigation was initiated by the authorities, but in the rest of Latin American countries, the main investigative work was thanks to the groups of these journalists who showed how the case had crossed borders.
This is part of a GIJN series of best regional investigative journalism from 2017. Check out our round-up of best investigative stories in China, Former Soviet Union countries and in Arabic.
---

Erika Lozano, GIJN's Spanish Editor. Independent journalist based in Mexico City. As editor of @gijnEs, Erika oversees GIJN's Spanish-language social media and helps represent GIJN in the Spanish-speaking world.