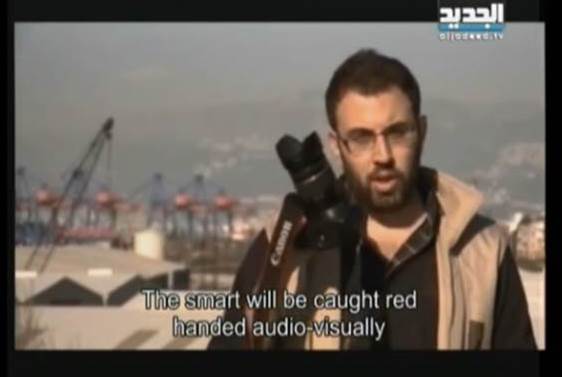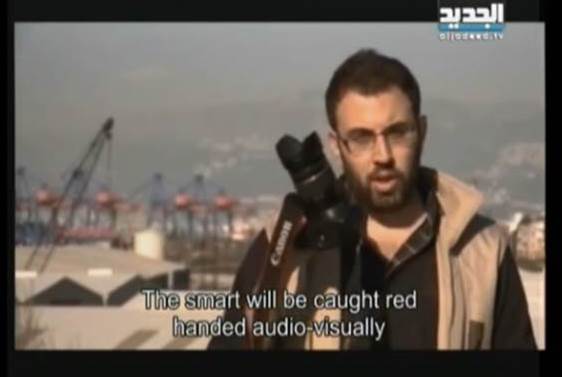 Amid media crackdowns, civil war, and social unrest, 350 journalists from Tunisia to Iraq gathered in Jordan earlier this month for the annual conference of Arab Reporters for Investigative Journalism (ARIJ). Despite arduous conditions across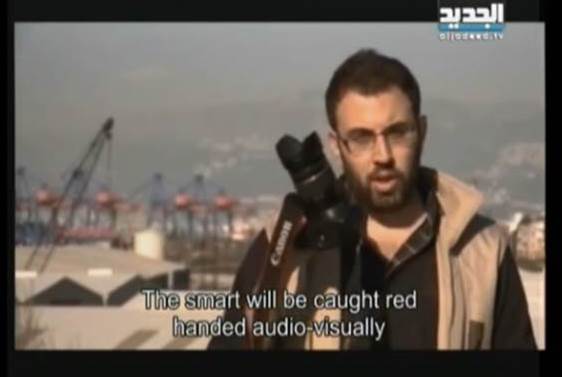 much of the Middle East and North Africa, the conference provided strong evidence that the region's best journalists are continuing to fight the good fight — pushing hard against censorship and bringing world-class investigative reporting to the Arab world. The event, ARIJ's sixth annual gathering, took place in Amman from December 6-8.
This year's stories honored by ARIJ feature gutsy undercover work, dogged tracking of corruption, and careful documentation of pollution and health problems. "What amazed me is that despite the turmoil in the region, the quantity and quality of collaborators and stories keeps rising, the range gets wider," observed veteran journalism trainer Mark Hunter, author of Story-Based Inquiry: A Manual for Investigative Journalists. "This kind of work helps build a social base for investigative journalism, and connects Arab-language IJ to major trends elsewhere."
Here are the winners of the 2013 ARIJ investigative journalism awards:
PRINT
First place went to two stories:
Half-Billion Dollars in Annual Privileges Implicate Iraq's Parliament in Biggest Corruption in the Middle East, by Mayada Daood (Iraq) with the Network of Iraqi Reporters for Investigative Journalism. The investigation bared how the Iraqi government lavishes $1.6 million on each member of parliament, while Baghdad can't maintain electricity for more than 12 hours a day. The investigation appeared in London's Al Hayat and 20 other news outlets.
Children of al-Qaeda Fighters in Iraq: Victims Without Identity Papers Threaten To Become Next Generation of Extremists, by Dlovan Barwari and Jihad Salam (Iraq) in London's Al-Hayat, for their investigation into al Qaeda fighters who marry local women and have children, but then leave their families with no legal rights. Some of the children later turn into suicide bombers.
Second prize went to Carcinogenic White Cheese Invades Egyptian Homes, by Hoda Zakaria (Egypt) in Youm7 daily, for her investigation documenting how thousands of illegal factories across Egypt produce local white cheese, some by adding as a preservative formaldehyde, which has been tied to cirrhosis of the liver, tumors, and kidney failure.
Third prize went to two stories:
Jordan's Raped Women Are Forced To Marry Their Rapists, by laywer/journalist Taghreed Al-Doghmi (Jordan) on Radio Al-Balad, for an investigation detailing how under article 308 of the country's penal code, rapists can get all legal charges dropped in return for marrying their victims.
A One-Way Route to Heaven: Washrooms in Mosques Producing Disease, by Ghamdan Dqeimi (Yemen), Ma'areb Press, for a story revealing that ritual bathing at mosques in the capital Sanaa took place in waters rife with E-coli bacteria and other disease-causing bacteria.
TELEVISION
First prize went to Open Sesame: The Port Smugglers, by chief investigative reporter Riyad Kobeissi (Lebanon) of Al Jadeed TV, a 45-minute documentary that takes viewers inside widespread corruption and payoffs at the Port of Beirut.
Second prize went to When Doctors turn into Medical Brokers, by Mussab Shawabkeh (Jordan), chief investigative reporter for Radio Al-Balad, for his undercover segment revealing conflicts of interest among medical doctors in Jordan.
Third prize went to Shireen al Far (Palestine) of Wattan TV for The Middlemen, her investigation of how Palestinian middlemen exploit impoverished Palestinian women by securing them jobs on Israeli settlements at the expense of their legal labor rights and fair wages.
MULTIMEDIA
First prize went to Carcinogenic White Cheese Invades Egyptian Homes, by Hoda Zakaria (Egypt). The story has not yet been broadcast. (See print category for a description.)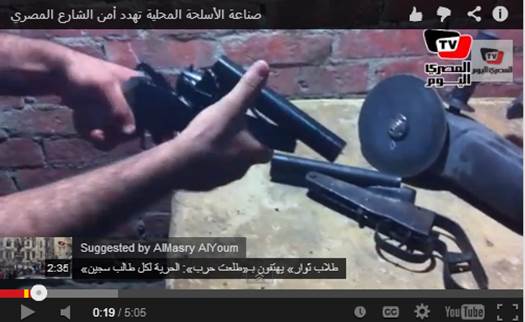 Second prize went to Mechanic Shops Used for Arms Manufacture, by Wael Mamdouh (Egypt), an investigation into how since the January 25 revolution, Egyptian mechanic shops are increasingly being used to create homemade weapons.