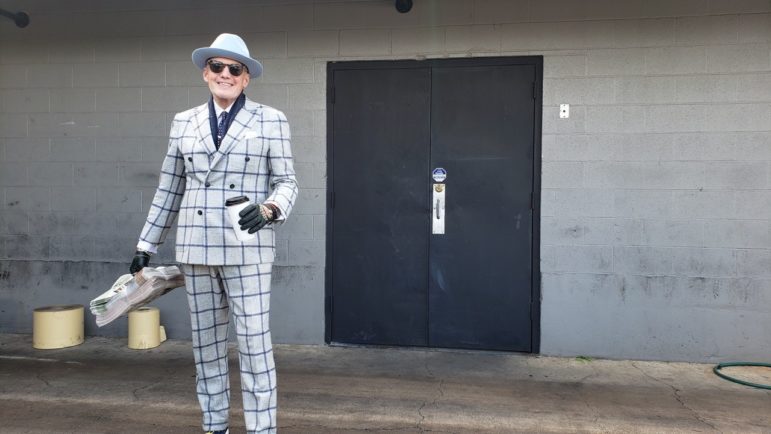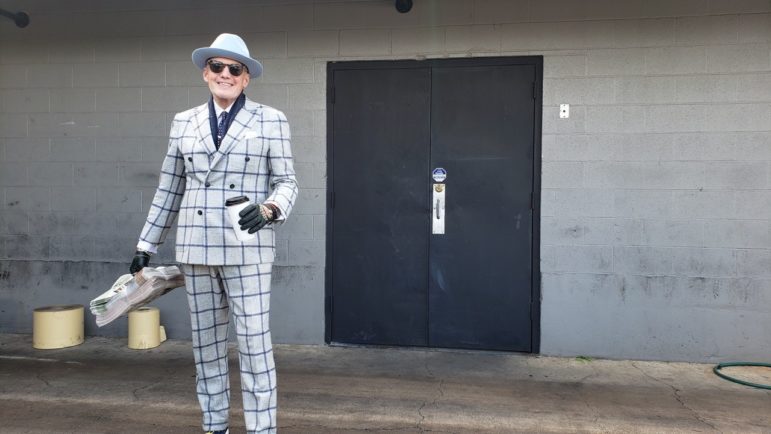 Aggressive Reporting, Fierce Writing, and FOI Requests: How a Small Town Editor Won a Pulitzer
Jeff Gerritt was only on his second day of the job when he managed to piss off the local sheriff.
As the new editor of the Palestine Herald-Press, a small town paper in east Texas, Gerritt had written an op-ed criticizing Anderson County Sheriff Greg Taylor for his agency's lack of transparency. Taylor, a four-term incumbent, was livid.
"He just got enraged," Gerritt said. "He would not talk to the paper after that. He wrote a letter to the editor and called me a 'guy from up north with his liberal bullshit' or something like that. And he would not talk to us for the next two years."
In spite of Taylor's embargo, Gerritt ended up writing a series of editorials chronicling the deaths of inmates in custody in Texas jails. That series — Death Without Conviction — won Gerritt the Pulitzer Prize for Editorial Writing earlier this year.
It's the first Pulitzer for a paper owned by CNHI (formerly Community Newspapers Holding Incorporated) and a rare win for a scrappy thrice-weekly paper in an era where the journalism industry is reeling under cutbacks and layoffs.
"Big City Journalism" in a Small Texas Town
Palestine is about two hours southeast of Dallas, in a deeply-forested area of Texas known as the Piney Woods. The town, with a population just over 18,000, is the seat of Anderson County. The local newspaper, the Palestine Herald-Press, is the second-oldest paper in Texas; it was founded in 1849, 12 years before the start of the American Civil War.
Gerritt, who had spent 17 years at the Detroit Free Press and other large papers before coming to Texas, was not quite prepared for the small-town dynamic of the rural South. And the area's officials were not prepared for the persistent, dapperly-dressed journalist from the north.
"I was sort of surprised by how flamboyant his dress was," said physician and former Palestine mayor Carolyn Salter. She first met Gerritt in 2017, when he was new to town. "Around here, if you're not wearing jeans and cowboy boots, you're overdressed. He had his own peculiar style, and he stuck to it."
Gerritt — who was formerly a drummer in a rock band and is a fan of jazz, and who is often pictured wearing a pinstripe suit and a fedora — recalls one of his first nights in Palestine, trying to find something to listen to on the radio. Instead of jazz or classical music, all he heard was country and religious programming.
"That's when I knew I was in a different place. It was a kind of a culture shock because it's extremely conservative down here in the Bible Belt," he said. "They did not accept me very well at first."
"The other thing was, I was used to big-city aggressive journalism. And they were not used to it at all. They were not used to a newspaper that called people into account. So it was very difficult at first."
Questioning the Establishment
That first editorial Gerritt wrote, the one that so angered County Sheriff Greg Taylor, was about officials' lack of transparency regarding a death in the Anderson County jail. Gerritt recalls Taylor telling him "it's not news for someone to die in county jail."
After that editorial, Gerritt said, Taylor shut down. "He would not talk to us for the next two years. He wouldn't give us incident reports or anything."
As Gerritt looked into more deaths in Texas jails, he began filing Freedom of Information Act requests, starting with the district attorney for Anderson County. That request was denied based on a loophole in Texas law — if a suspect is not found guilty, the case records are sealed to protect the person's privacy.
But all in-custody deaths in Texas are required by law to be investigated by the Texas Rangers, the state's investigative law enforcement agency. So Gerritt filed a second records request with the Rangers, and by some miracle, he was granted the entire, unredacted investigation.
"I was very surprised to get that because, by law, I don't think they had to give it to me," he said. "All the names were in there and everything. Then, when I asked them for another 35 or 40 (reports) so that I could determine whether this was systemic, they gave those up with no problem."
The documents gave Gerritt exactly what he needed. They revealed a number of misdeeds, including excessive force, falsified time logs, and delays in giving sick or injured inmates medical attention — and gave him a way to keep digging into a scandal that would reveal what was really happening in pre-trial detention.
One in-custody death, that of Rhonda Newsome, was especially troublesome. Newsome, who was 50, was the second person to die in the Anderson County lockup in just over a year. She'd been arrested on assault charges following a domestic dispute, and was jailed for more than three months before she died in a holding cell.
Gerritt reported that Newsome, who had hypertension and a thyroid condition, had been vomiting blood for five days and had repeatedly asked to see a doctor before her death. Her case highlighted a number of flaws in the Texas justice system, from lack of mental health care to the cash bail system.
The judges at Pulitzer said that as a series, the editorials had exposed "how pre-trial inmates died horrific deaths in a small Texas county jail," and that Gerritt "courageously took on the local sheriff and judicial establishment, which tried to cover up these needless tragedies."
"Jeff is a rare small-town editor," said Bill Ketter, the vice president of news at CNHI, who was responsible for hiring Gerritt and encouraged him to enter the Pulitzer competition. "He's very persistent and aggressive when he gets onto a story that he knows has real meat to it."
"I always thought of him as having the potential to win a Pulitzer Prize," Ketter said.
Heading South to Start Again
Much like the journalism industry as a whole, Gerritt's Pulitzer comes at a time when his own career is in transition. After 17 years at the Detroit Free Press, plus time at other major dailies, Gerritt thought his career was on a linear, upward trajectory. But after a series of layoffs and buyouts, he found himself stranded.
"I was always working very hard, but then seeing the results of it by going up and up and up," said Gerritt, who is now 57. "And then all of a sudden things just kind of crashed. And I don't want to get too personal here, but I was in a pretty bad place for a while. I even looked into truck driving school."
Then, Gerritt saw a listing for the editorial position in Palestine, and decided to apply. "I thought, let me see what I can make of it."
"I said, wow, this guy's overqualified to be working in a small newspaper in east Texas," Ketter recalls. "I wanted someone who was going to be there for a least a few years, to stabilize the leadership there. And he said 'I'll give you at least two years, believe me.' So we hired him. And of course, right away, he became the best editorial writer in all of CNHI."
Gerritt's own blue-collar background also helped him in reporting on a rural community. Before becoming a journalist, Gerritt worked on factory floors and other manual labor jobs. While in grad school at Marquette University in Milwaukee, Wisconsin, he worked nights as a security guard for the school, earning a discount on his education while also making money to pay for his tuition balance.
That experience later came in handy when he was working 70-hour weeks as the editor of a small town paper while also launching his own investigation into deaths in jail custody.
Even in his early career, Gerritt was interested in the criminal justice system. At his first job post college, in the late 1980s, he wrote a story for the Oshkosh Northwestern newspaper about the rise in incarceration for minor offenses due to the so-called "War on Drugs."
"I came from a blue-collar, working class background, and I was always fighting for people that were pretty much invisible," he said.
That work continues today. Salter, who was the mayor of Palestine between 2005 to 2007 and who is now running for US Congress, said she's talked with Gerritt recently as the COVID-19 pandemic has wreaked havoc on prison populations in Texas, giving him her perspective as a practicing physician.
"He's concerned about the prison system not protecting the community in its policies and the way it was moving inmates around," she said. "I think he has opened up and discussed things that would have been hushed before his tenure. And I think the paper has really become much more open to other opinions."
But winning a Pulitzer inevitably changes things. So what's next for Gerritt? After fielding a number of offers, he'll be staying with CNHI, but moving back north to edit two of the company's papers in Pennsylvania, where he'll oversee a staff of more than 30. He said the move will allow him to be closer to family up north, while still reporting on two blue-collar communities.
That should keep him busy. And Ketter said he's just happy to be able to keep Gerritt on staff.
"I call him a dapper gentleman with a fierce pen," Ketter said. "He's really a committed journalist. He understands the mission of journalism."
---

Brittanie Shey is an arts and culture writer based in Houston, Texas. Her work has appeared in Houstonia, Rolling Stone, Curbed, and elsewhere. She is the associate editor at Eater Houston, and particularly enjoys writing profiles and features.