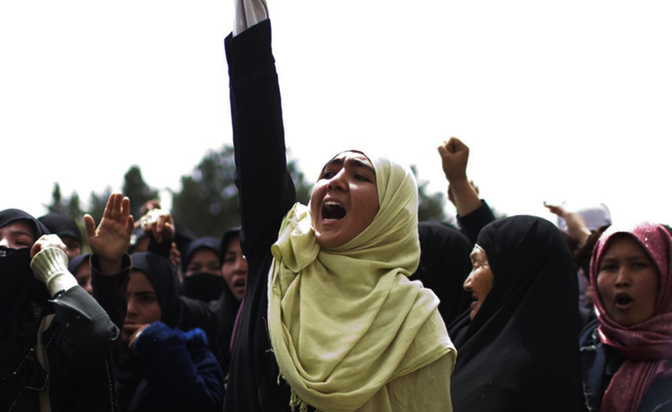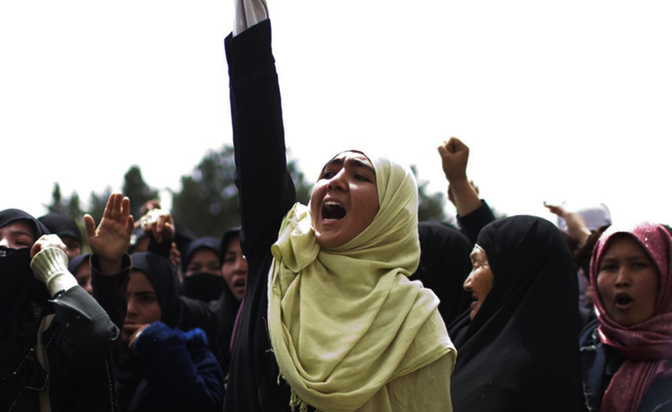 After the Taliban Takeover, Will an All-Female Afghan News Site Survive?
For many Afghans, 2021 is 1996 again. As President Ashraf Ghani fled the country and the Taliban arrived in Kabul to take back control, women dreaded a return of those five years when they faced strict mobility restrictions, had no right to work or education, and were denied freedoms of any kind.
"It is like we were living in a dream for 20 years," says an Afghan journalist, who requested anonymity as she fears for her life. "The dream was not rosy. It had its sharp thorns. But at least I did not have to fight to go to work or marry the person I chose."
"We are going to allow women to work and study. Women are going to be very active in the society but within the framework of Islam," said Taliban's spokesman Zabihullah Mujahid at a press conference. However, professional women have always been unwelcome in the Taliban regime. Even more unwelcome are professional women with strong opinions and a penchant for asking questions. This makes women journalists doubly susceptible to attacks from the Taliban.
Afghan journalist Zahra Joya, 28, is not hopeful of a bright future for women journalists in her country. In November 2020, she used her personal savings to recruit five women journalists and start Rukhshana Media. They wanted to go around the country and tell the stories of maternal mortality, domestic violence, and women's reproductive health. Since then, they have published stories on the taboo of menstruation, child marriage, street harassment, gender discrimination, and what it means to live as a survivor of rape.
Zahra chose the name as a tribute to a girl named Rukhshana from Ghor province who was stoned to death after being accused of adultery and running away from home. "Since the day I watched the video of her public stoning, her story stayed with me," Zahra said recently to journalist Ruchi Kumar from the Guardian, a paper that has partnered with Rukhshana Media to produce poignant work on Afghan women.
After the fall of Kabul, the news site has called on Afghan girls and women to share their experiences of living under the Taliban. Recently I spoke briefly with Zahra about her background, her project, and the future of journalism in Afghanistan.
Q. You started Rukhshana Media in November 2020 after it was clear that the US was withdrawing its troops from Afghanistan. What was your motivation?
A. When I established Rukhshana Media, I wanted to work with women who were qualified to be journalists but did not get any platforms for such work. Unfortunately, it looks like that this will be tough going forward. Last year we would not have believed that we would reach this situation. We were shocked by the Taliban's actions and by President Ashraf Ghani's exit. Last year I was hoping to work for the women of Afghanistan. Unfortunately, I was proved wrong and I am facing the worst challenges now. Afghanistan has developed problems we did not anticipate.
Q. You remember the Taliban rule in 2001. Do you expect anything will be different this time, after 20 years of free media and access to education? 
A. During the Taliban regime, I used to be dressed as a boy to be able to go to school.  When the Taliban regime fell, I was in Bamyan province [northwest of Kabul]. It was an unbelievable moment. In the last 20 years, we've had a lot of achievements in Afghanistan. We have gained women's rights and media freedoms. As you know, all women have access to education. We can't compare the situation now to the one when the US invaded Afghanistan in 2001. Back then women were not educated at all. There was no right to education before that. So this time we are hoping it will be different.
Q. You launched an online fundraising campaign for Rukhshana Media. The goal was to raise $20,000 Canadian [$15,766 USD] and you've already raised around $200,000 [$157,667 USD] (and counting) from almost 5,000 people. How did that come about and how do you plan to use the money you collected — to do what kind of stories?
A. I established Rukhshana Media with my personal savings, and tried to find money to make the organization survive. Unfortunately, many NGOs rejected our proposal and I decided to launch the campaign. I couldn't believe people around the world would rally behind us the way they did. Especially women. Women are following Rukhshana Media on Twitter, Facebook, and Instagram. Most of the people who have donated to us are women and it gives great joy to my small team. With this money, we will create a new English-language media platform to report on women's plight from Afghanistan and tell the world about the situation here.
Q. What were your thoughts when you heard about three women journalists from Enikass Radio being killed for their work a few months ago?
A. As you know, there are many terrorist groups in Afghanistan. They follow a violent ideology. In 20 years, we lost many journalists in Afghanistan, especially women. It pains me to think of them. I am worried about my Afghan sisters who work in the news media.
Q. What do you think is the best-case scenario for Afghan journalists going forward?  
A. Best case scenario is that the Afghan news media, which has a lot of capacity to tell stories about Afghan issues, continues to function the way they are functioning now. They should be able to tell stories from across the country. I hope we can protect this achievement of ours. That is the best case: that after the fall of Kabul, we don't lose our foreign supporters.
This story was originally published by the Reuters Institute for the Study of Journalism. It is republished here with permission. 
Additional Resources
GIJN Guide to Reporting Safety and Security
GIJN Guide: Resources for Women Journalists
Women Journalists, Muslim Countries
---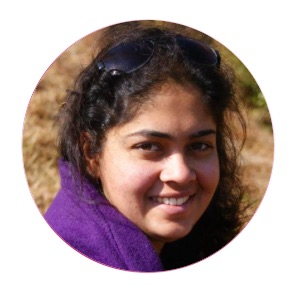 Raksha Kumar is a freelance journalist, with a specific focus on human rights, land, and forest rights. Since 2011, she has reported from 12 countries across the world and a hundred districts in India for outlets such as The New York Times, BBC, the Guardian, TIME, Foreign Policy, South China Morning Post, and The Hindu.