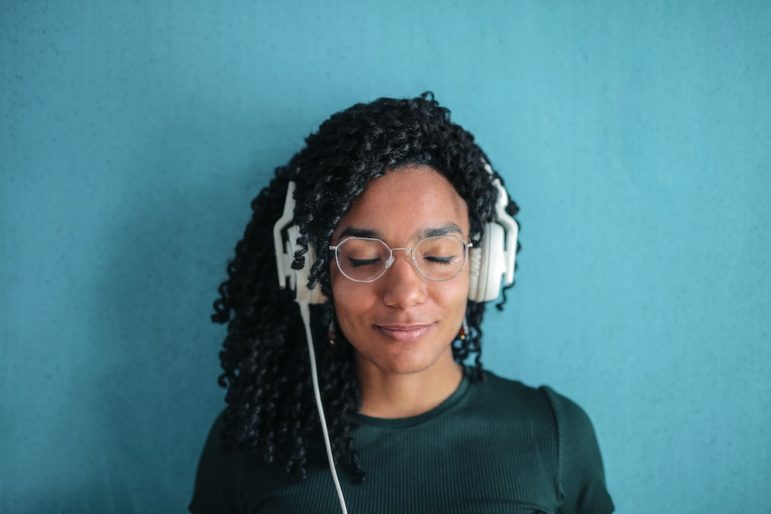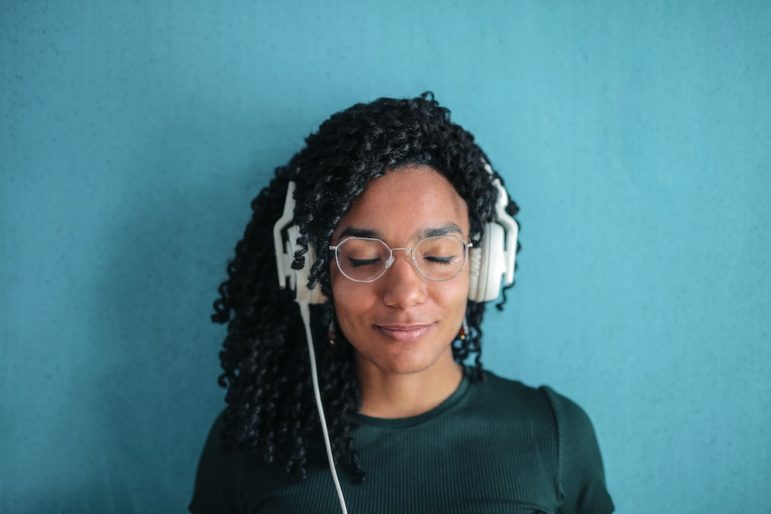 In an era of declining ad revenues and questions over the future of traditional print and broadcast models, there is a glimmer of light. Podcasts are seeing revenues and audience numbers boom.
The US podcasting powerhouse, National Public Radio, will make more money this year from podcasting than from its traditional radio underwriting. In May, Apple Podcasts announced its expansion into Afghanistan, Bosnia and Herzegovina, Tonga, and Zambia, while Spotify, the second-largest podcast platform worldwide, has seen its podcast audience almost double since the start of 2019. In Spain and Ireland, 40% of people listen to a podcast each month, according to the Reuters Institute Digital News Report 2020.
For investigative journalists, podcasts offer a new platform, in a format which suits an investigative story like no other. As journalist Meg Dalton wrote in a piece for the Columbia Journalism Review, "investigations have become a staple of the podcast world," offering intimacy, emotion, and a "nimbleness" that formats like TV documentaries can't quite provide.
Our 2019 round-up of the best investigative podcasts was one of the best-read stories on GIJN's website last year. We're back again with the best podcasts from 2020 (so far). Our picks are investigative in nature, and we've tried to focus on narrative and serial podcasts — that is, one story that plays out over a series of episodes.
The list was compiled by members of GIJN's global team and features true crime stories from South Africa and Malta, investigations into France's top intelligence operatives, and a story about human trafficking in the Middle East.
---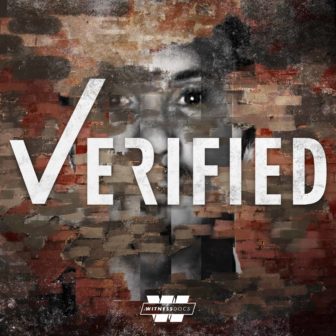 This 10-episode collaboration between podcasting powerhouse Stitcher and the Investigative Reporting Project Italy built on a story the Italian journalists had worked on for years. The case centers on a group of women from around the world who had stayed with a "verified" host — someone they had found on Couchsurfing, a website linking up travelers with locals. While the various women had stayed with the host at different times, all had similar experiences: They had been drugged and molested by their host — a police officer who had invited them to stay in to his home in the city of Padua, just outside Venice. Finding each other online years later, the women banned together to launch their own investigation, joining up with the Italian journalists as they navigated the justice system, questioning the veil of trust in the shared economy. —Tanya Pampalone, Managing Editor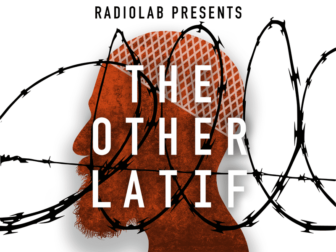 It all started with a tweet. Latif Nasser, director of research at WYNC Studio's Radiolabs, spotted a tweet appealing to then-US President Barack Obama to intervene in detainee 244's case at Guantanamo Bay. The detainee's name, like Nasser, was Abdul Latif Nasser. In 2016, the detainee had been approved for transfer back to his home country, Morocco, but was stranded due to some bureaucratic missteps. Curious about his namesake, Nasser dived into a three-year investigation to try and establish if detainee 244 was really Al-Qaeda's top explosives expert, as US government documents claimed. Or, if was he innocent, what bungled his release? Nasser dug into leaked documents, sent numerous freedom of information requests, conducted more than 60 interviews with terrorism experts, the detainee's family and his defense lawyers, civil servants who worked on the case, and former CIA operatives, to track the detainee's journey from Morocco to Sudan, Afghanistan, and finally to Guantanamo Bay, Cuba. —Eunice Au, Program Manager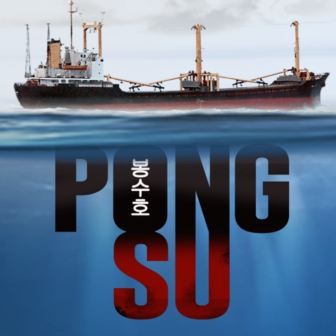 In this 10-part podcast series, Australian investigative reporter Richard Baker re-examines the events surrounding the dramatic seizure of the North Korean ship Pong Su in 2003, in what was then the largest drug bust in Australian history. Most of the headline facts of the case — including a botched and deadly attempt to smuggle over $100 million-worth of heroin into a rocky Australian cove — were documented in widespread news coverage. But The Last Voyage of the Pong Su, produced by The Age and The Sydney Morning Herald, recasts the original "good guys versus bad guys" narrative to a far more complex tale, in which the crew and even the smugglers are revealed as almost helpless pawns of sinister forces. Baker unearths surveillance tapes which reveal the actions of the people on board, their on-shore customers, and the police, as well as details of the strange course taken by the ship. The series was released in late 2019, but offers evergreen insights for journalists, including the broad diversity of possible sources on law enforcement stories — from a surfer and an estate agent to a prison mate and another ship's captain. —Rowan Philp, Staff Reporter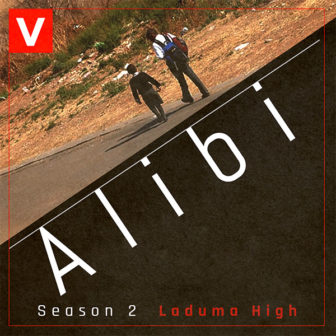 In 2017, 54-year-old Priscilla Mchunu, a respected acting headteacher at South Africa's Laduma High School, was assassinated: gunned down in front of her high school history class in a shocking and brutal case. Two years later, not a single arrest had been made. Paul McNally returned to the school to interview some of her former students, her family, fellow teachers, local leaders, and the investigating officers to find out who would kill her and why. The podcast interrogates the rumors that someone inside the school ordered the hit, questions the slow progress made by police, and hunts for a mysterious "docket" that the team is told contains clues to the hitman. The series asks broader questions about violence in South Africa, and asks why this case did not garner more attention among the local media and elite. (Bonus track: check out Paul McNally's tipsheet for GIJN on making a podcast, based on the first season of Alibi.) —Laura Dixon, Associate Editor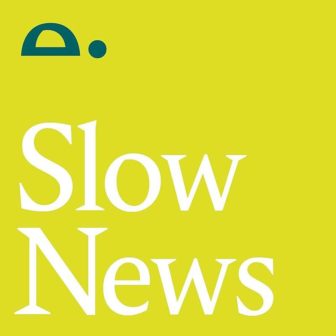 In a project that balances raw emotion with fact-based reporting, My Mother's Murder tells the story behind the assassination of Malta's most celebrated journalist, and how the legacy of her courage led to the downfall of a corrupt government. The four-part podcast series, produced by Tortoise Media, explores the 2017 car bomb assassination of journalist Daphne Caruana Galizia, and her revelations of high-level corruption. The podcast is hosted by her son, Paul Caruana Galizia, a London-based reporter who notes at the outset, the story "is almost unbelievable," including years of government persecution to cover up brazen state capture in Malta, centered around a politically-connected oligarch now charged with funding the murder. Although chilling, the story is also inspirational for journalists, showing how the work and bravery of a single reporter can hold powerful figures to account for their crimes. –RP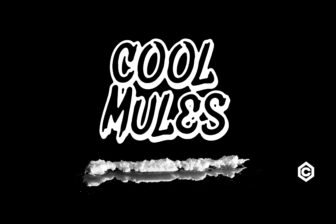 Cool Mules doesn't fit the typical set-up for a true crime podcast. For one, it's not about murder. Instead, host Kasia Mychajlowycz takes the listener through a six-part show investigating a cocaine smuggling ring that happened inside Vice Media at the height of its "cool" heyday. The Canadian editor at the heart of the operation, "Slava P" — who exudes a chaotic, arrogant energy in every episode — wants the host to know there's more to the story. He admits to leading an attempt to smuggle nearly $20 million worth of cocaine into Australia. But he also wants listeners to know he was misrepresented by the press, and was exploited in the operation. His unreliable narrative is masterfully pulled apart and pieced together again, questioning Slava and a cohort of characters caught up in the operation. Vice may have gone through many reinventions and "grown up" as a media company — but this podcast shows how it's still grappling with its past. —Rossalyn Warren, Digital Outreach Director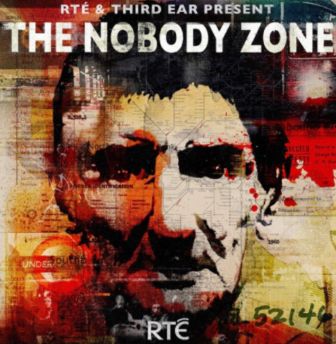 In the 1950s, a homeless Irishman by the name of Kieran "Nosey" Kelly killed multiple times in London without anyone seeming to notice. Well, until 1983, when he confessed to the multiple murders he had committed over the previous 30 years. But it wasn't until 2017, when a former cop came out with a book about the murders that things got really complicated. Journalists should listen to this six-part series — it has some seriously good script-writing, with scoring that keeps listeners engaged through a narration-heavy podcast. A collaboration between RTÉ in Ireland and Third Ear in Denmark, the podcast is hosted by audio veteran Tim Hinman who smoothly pulls listeners through the complicated investigation in a series of unexpected twists and turns. –TP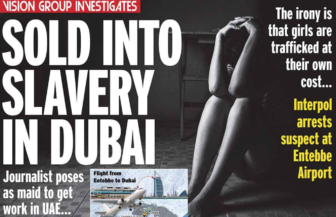 Unemployed youths in different parts of Africa regularly make a beeline for oil-rich Arab countries in search of employment. This 12-part podcast by Uganda's New Vision is a bold attempt to provide answers to some of the questions surrounding informal employment in the Gulf states. An undercover journalist takes listeners through her experience with a recruitment company and her eventual employers in Dubai. While you have to search around for the episodes (we've rounded them up for you here: episodes 1, 2, 3, 4, 5, 6, 7, 8, 9, 10, 11, 12) and the production could use some finesse — it's well worth the listen, particularly to see what a determined newsroom can pull together. —Benon Oluka, Africa Editor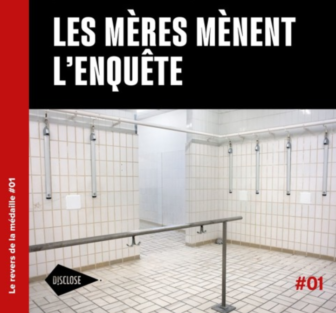 This moving podcast — produced by the French investigative non-profit Disclose — tells the story of three women living in the south of France who learn that their daughters have been inappropriately touched by their gym teacher. Deciding that the country's justice system and public authorities are reacting too slowly, they start their own investigations. While looking for other victims, they discover that other families had previously alerted the authorities. The fact that officials failed to act and kept silent meant that the same teacher continued to work with young people. The teacher is no longer practicing and is now under investigation. —Marthe Rubio, French Editor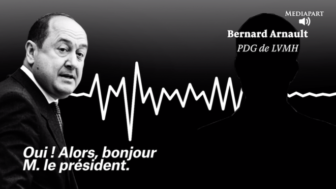 This podcast is so gripping that you could easily listen to the whole six episodes in one morning. It is based on judicial wire taps of Bernard Squarcini, alias "Le Squale," ("The Shark") — the head of France's domestic intelligence agency between 2007 and 2012. Squarcini has now been placed under formal investigation for allegations of influence peddling, breaching secrecy, and obstructing investigations. The recordings were leaked to the French investigative outlet Mediapart, which disclosed elements surprisingly not used in the judicial case. Listeners discover how "Le Squale" used French intelligence for his own benefit, and for the interests of private companies or political figures, including former President Nicolas Sarkozy. While the narrative is fairly traditional, the recordings are incredibly powerful. –MR

Ready for a spy story? Check out this podcast by Inkyfada, Tunisia's gutsy online news site. Inkyfada investigates what happened to four civil servants who met two Russian diplomats secretly working as spies in Tunisia. The civil servants we meet in this podcast didn't know each other, but were connected by their ill-fated ties to the two men and sentenced to prison. While this podcast falls outside the "serial narrative" format of our other picks, Inkyfada succeeds where other regional podcasts have faltered: Converting written research — in this case about a Russian spy operation — into an innovative, story-driven podcast. This is not the team's first foray into podcasts: in 2017, they produced audio documentaries about a sit-in by unemployed youngsters near desert oil fields, and AnaZada (#MeToo in Tunisian), on personal stories of sexual harassment in Tunisia. –Majdoleen Hassan, Arabic Editor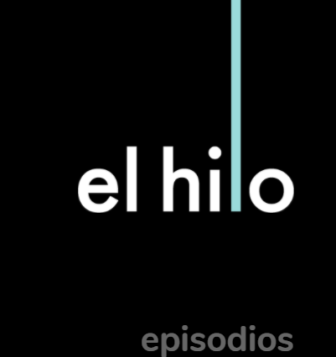 "El hilo" means "the thread" in Spanish and the name comes from the Twitter threads that are used on the social media platform. This weekly show in Spanish, from NPR's Radio Ambulante Estudios, digs deeper into the most important news of the day from a Latin American perspective. While this pick falls outside of our parameters, it made our list because investigative journalists from across the region participate in the creation of each episode. Check out these episodes in particular: privacy concerns raised by app-based contact tracing; racism and police brutality in the region; and the paradox of undocumented Latino immigrants in the US, many considered essential workers during the pandemic while targeted by the Trump administration for deportation. —Andrea Arzaba, Spanish Editor