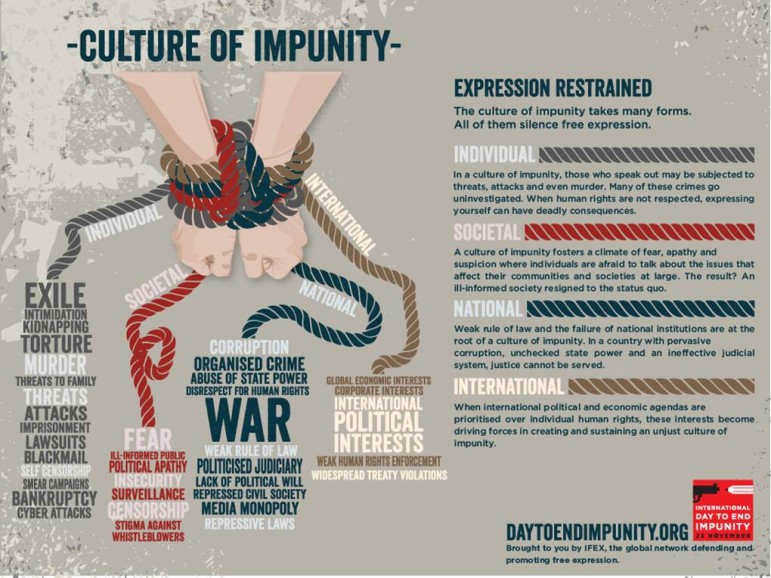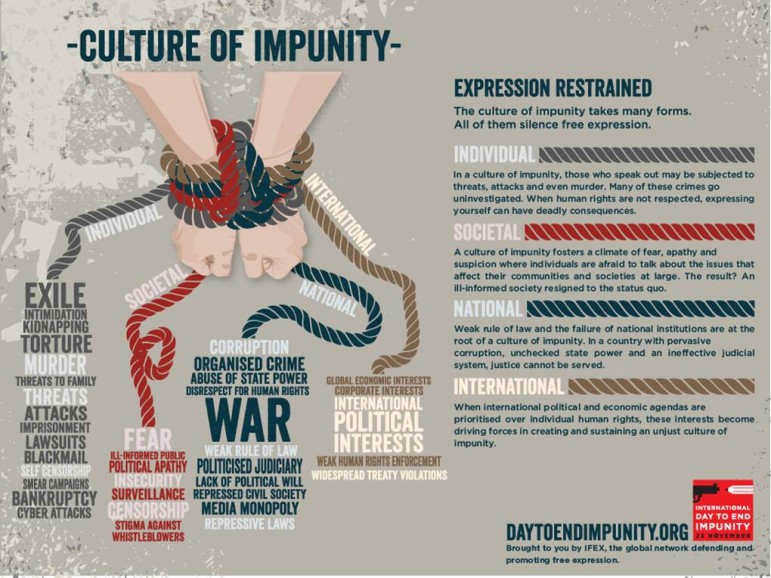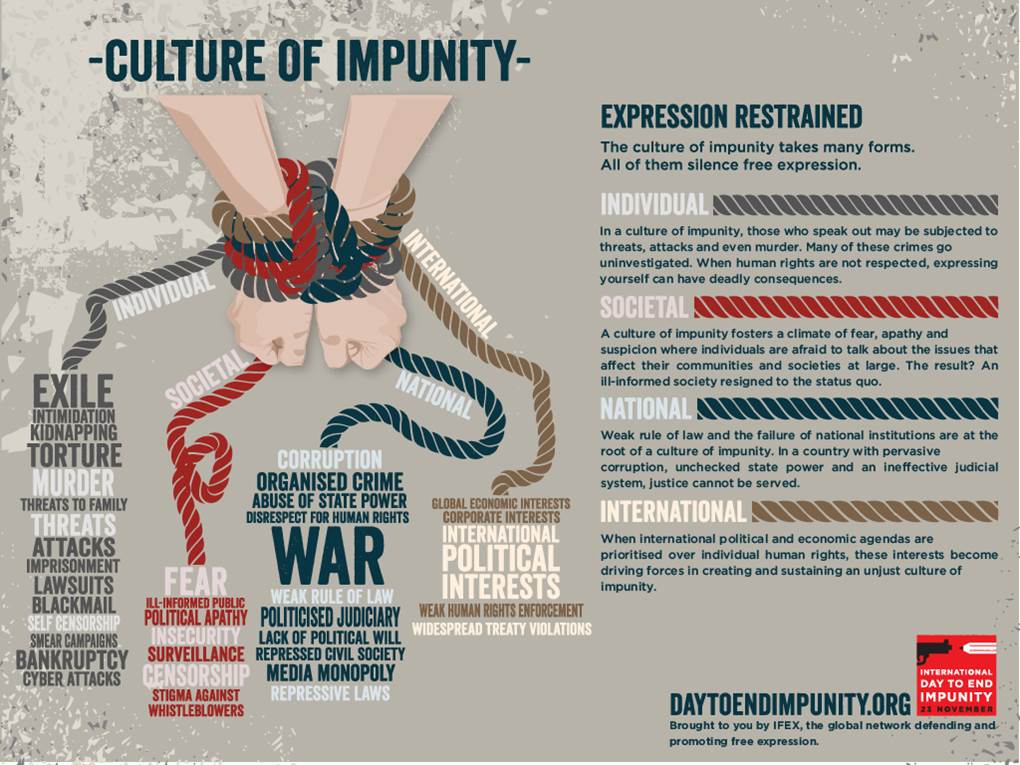 Impunity is defined as "without punishment, without consequences." It has become a shorthand way to describe the thousands of attacks on journalists and freedom of expression around the world each year.
IFEX, the global network of 88 groups defending free expression, each year organizes an International Day to End Impunity. This year it takes place November 23, with events every day this month. November 23 is the anniversary of the 2009 Maguindanao massacre in the Philippines, when 58 people – including 32 journalists and media workers – were murdered.
None of the Maguindanao perpetrators have been brought to justice, according to IFEX. And that, unfortunately, is typical. Over the past ten years, more than 500 journalists have been killed, and in 9 of 10 cases their killers have escaped — with impunity.
There are events scheduled worldwide. IFEX also prepared this infographic depicting how a culture of impunity fosters a climate of fear, apathy and suspicion.