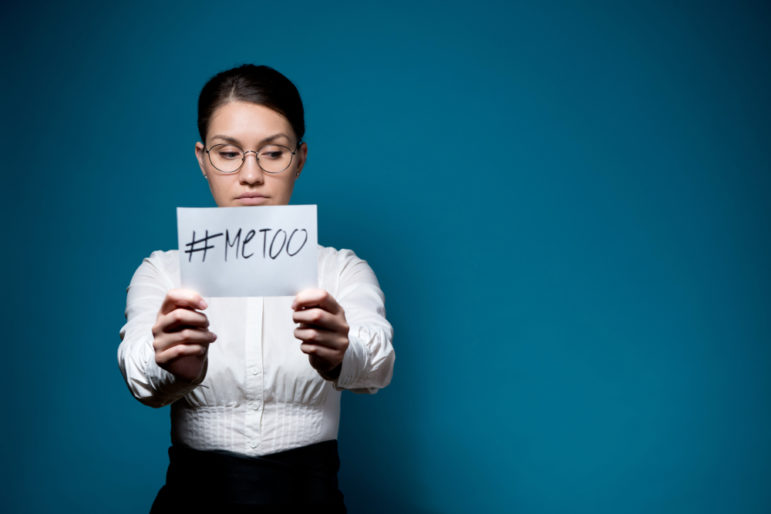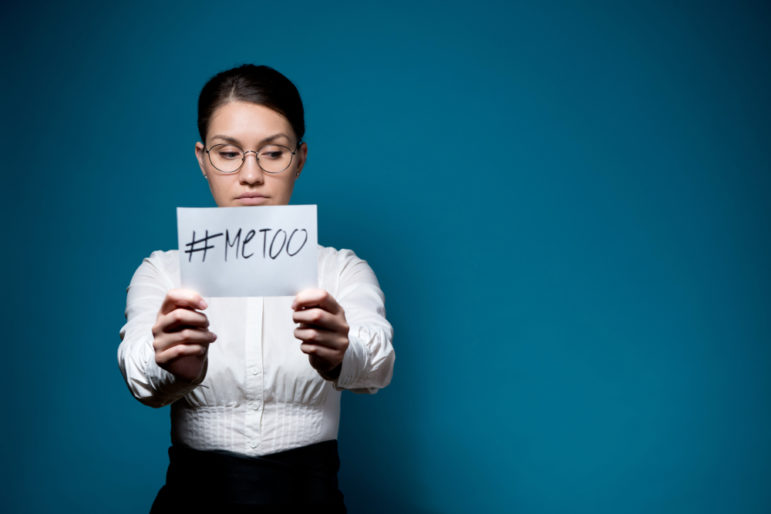 From #MeToo to Going Undercover: Tips from Women Investigators
Read this article in
It took reporter Juliane Löffler three years to investigate allegations that a renowned German doctor had abused his position to sexually assault his patients.
Her reporting detailed several instances where the physician was accused of attacking his patients.
But shortly after Löffler — who writes for BuzzFeed News and is an editor at Der Spiegel – published the story with another journalist, the doctor started legal action forcing her publishers to take the piece down.
Speaking during GIJN's Tips and Tools from Women Investigators webinar on March 15, Löffler said dealing with court injunctions filed by the doctor was one of many obstacles she faced while reporting the story.
Challenges of #MeToo Investigations
Legal pushback is common with investigations that seek to hold powerful people accountable, and Löffler said reporting on #MeToo stories can be particularly hard. It can be difficult to gather verifiable evidence because, in most cases, there are no eyewitnesses to verify a victim's testimony.
"Sometimes the situation happened a very long time ago and is hard to reconstruct," she said. "Plus, some of the victims are traumatized, and traumatized victims have memory gaps."
In the case of the doctor accused of assaulting his patients, he was later convicted in one case, although he is appealing.
Löffler said she has chosen not to pursue some investigations because of a lack of hard evidence to back up the allegations. "I have to make sure that the story has enough evidence and supporting facts, that the story will stand in court and be legally valid if the alleged perpetrator is going after me legally," she explained.
But, she added, there are a number of ways that reporters can do their due diligence and still make sure that these types of stories make it to publication.
First, it is important to build trust with sources. "I tell people who I am, where I work, they can get to know me," Löffler told the audience. "And then I tell them I want to understand what happened. Only after that do we talk about whether or if I can publish it."
Recording conversations with sources is also vital, but when a journalist is trying to build trust, putting away the recorder might put witnesses at ease, she said. Being honest and transparent about the processes and timeline also helps build confidence.
"I also try to set some rules for the talks and the conversations we have," Löffler explained, sharing her experiences in reporting #MeToo stories about alleged sexual assault. "I explain that I will have to ask in detail what happened: how they were touched, where, what they were thinking, and why they decided to get help at which point. I also ask if they have diary entries, text messages, anything they have been writing down to send it to me beforehand." She also gives her sources the opportunity to say "no" to any of her questions.
Handling Interviews About Traumatic Events
Löffler was one of three reporters taking part in the webinar designed to offer resources and tips for investigating issues that directly affect women and topics that have historically been under-reported.
Kenyan journalist ​​Rael Ombuor, another panelist, was part of a team at OpenDemocracy that investigated conversion therapy in some African countries – the much-criticized, unscientific practice of trying to change someone's sexual orientation, or suppress a person's gender identity.
She echoed how important it is to take your time when interviewing potential sources.
"When I am reporting on LGBTQI or feminist issues," Ombuor said, "I take my time to listen because this is their story, and because they are the ones that can tell their story better."
One of her suggestions for fellow reporters investigating these types of stories is to ask open-ended questions. Other tips include:
Be authentic. Allow yourself to feel whatever you're feeling.
Don't tell the victims you know how they feel because they are the only ones that can know that.
Don't be judgmental.
Ask follow-up questions.
Be a good listener.
Have an open mind.
Safety and Security Best Practices
Ombuor also pointed out how important it is for investigative reporters to consider their own safety and security, especially when going undercover. When she was reporting on conversion therapy centers in Kenya, she worked closely with her driver, who offered some physical security.
Considering the choice of recording device is also essential, she said. For her reporting, she used audio recorders concealed as car keys and a pocket recorder that was hidden in her bra. Tactics like these make the situation somewhat safer for undercover reporters, while ensuring that the scene is captured.
While undercover reporting has for many years been an investigative tactic dominated by men, women reporters using this technique often bring unique perspectives, Ombuor said. But she advised reporters not to get carried away by the thrill of it.
"Do not go undercover reporting as an exploration," she warned.
Bringing a Feminist Perspective to Investigations
The third panelist, Burcu Karakaş, is a Turkey-based correspondent for Germany's international broadcaster Deutsche Welle. She has reported on abortion, human rights, and gender issues, and she advised reporters to take their investigative cues from the world around them. Investigating issues from the feminist perspective ensures that gender issues are highlighted and that governments are held to account.
"Turkey is known for a high number of femicides," she pointed out. "That is why whenever I am covering women or LGBTI issues, I feel like I am exposing the attitude of the government — how they are endangering the lives of women."
She added that investigative reporters need to cultivate a wide web of sources, and NGOs and lawyers can make useful contacts. "Officials tend to lie unfortunately or not keep track of some important stuff, which makes it important to stay in touch with the NGOs."
Ombuor and Karakas said that it is important for journalists to have a clear idea of the impact they want their stories to have, though Löffler cautions that what happens after the story has been published is out of a reporter's hands. "It is up to others to decide," she said. Her job as a journalist, she added, is to "focus on getting the information out correctly."
Löffler finished with a quote from Jodi Kantor, co-author of the book "She Said," which detailed the sexual assault allegations relating to Hollywood mogul Harvey Weinstein. About the ongoing revelations since her initial reporting, she wrote: "There isn't ever going to be an end."
Echoing that, Löffler said investigations into misconduct, harassment, and sexism are "an endless field," and that the #MeToo movement shows "there is so much to uncover."
Additional Resources
Investigating Sexual Abuse: Reporting Tips and Tools
A Cross-Border Collaboration Exposes Digital Sex Crimes in Asia
Resources for Female-Identifying Journalists – A GIJN Guide
---

Banjo Damilola is an investigative journalist from Nigeria. She has investigated corruption in the justice system, and documented malfeasance in the Nigerian Police Force, the courts, and the Prison Service. She received a commendation from the Wole Soyinka Center for Investigative Journalism and was a runner-up for the 2019 Thompson Foundation Young Journalist Award.