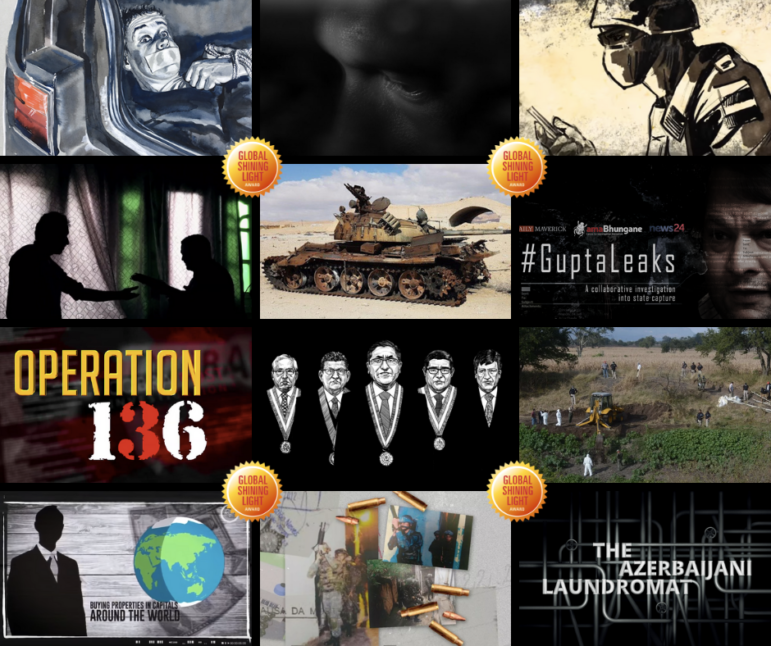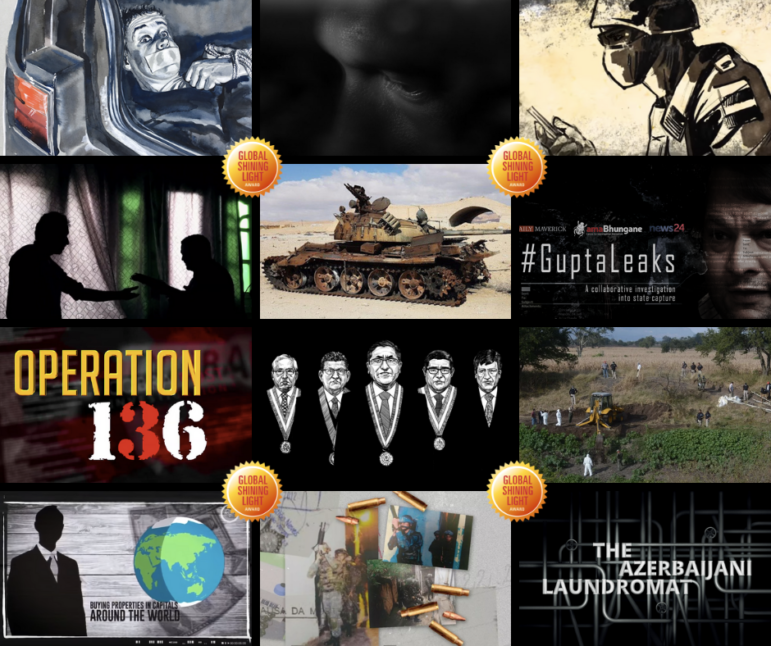 12 Investigative Projects Named as Finalists in 2019 Global Shining Light Awards
Read this article in
العربية | বাংলা | 中文| Français| Русский | Español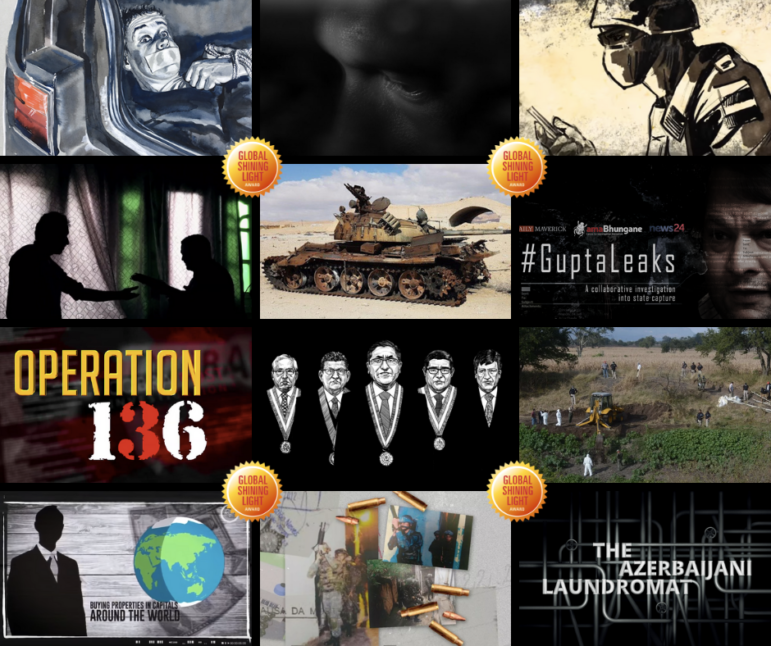 Twelve investigative projects focused on 11 countries have been selected as finalists for the eighth Global Shining Light Award, a prize that honors investigative journalism in developing or transitioning countries that was carried out under threat, duress, or dire conditions.
The international panel of judges had a difficult task: They had to select the finalists from a record 291 entries. All the stories were published in 2017 or 2018.
Here's what the judges had to say: "The stellar entries submitted to the Global Shining Light Award attest that investigative reporting continues to thrive even in the most adverse circumstances. Despite ever-increasing threats to their safety and attacks on their legitimacy, muckrakers around the world are holding the powerful to account through brave and rigorous reporting."
The winners will be announced at the 2019 Global Investigative Journalism Conference in Hamburg on September 28, and will be presented with an honorary plaque and $2,000.
The award is sponsored by the Global Investigative Journalism Network, an association of 182 organizations in 77 countries that works to strengthen investigative reporting around the world.
"These investigative stories take place in some of the world's toughest places to report — Azerbaijan, Egypt, Mexico, Philippines, Russia, South Sudan, Venezuela," added GIJN Executive Director David E. Kaplan. "It's extraordinary what these journalists have accomplished."
Given the large number and diversity of entries, GIJN for the first time has split the awards into large outlets (with 10 or more staff) and small outlets (with less than 10 staff). The 12 finalists are:
Finalists: Small Outlets 
"Car Wash" ("Lava Jato) and "White Collars" ("Lava Juez"), IDL-Reporteros (Peru+).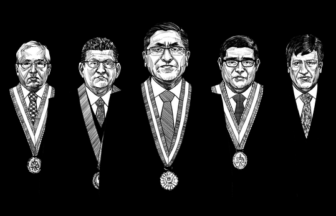 Team: For the "Car Wash" series: Gustavo Gorriti, Romina Mella, Hernán P. Floríndez, Rosa Laura, Margot Desautez. For "White Collars" series: Gustavo Gorriti, Romina Mella, Hernán P. Floríndez, Rosa Laura, Margot Desautez, Patricia Mayorga, Cruz Silva, Luis Miguel Purizaga.
Peru's IDL-Reporteros was one of the first media outlets to report on the bribes of Brazilian construction company Odebrecht and its complex corruption network — dubbed by prosecutors as "Operation Lava Jato" (Operation Car Wash in Portuguese) — that reached many other countries in Latin America, implicating presidents and other top government officials and politicians. As IDL-Reporteros doggedly continued reporting the case, their journalists uncovered another major story: corruption at the highest levels of Peru's courts. Their "White Collars" series has prompted the state to make structural reforms to the justice system.
"OLP: The Mask of Official Terror in Venezuela," Runrun.es and Connectas.org (Venezuela).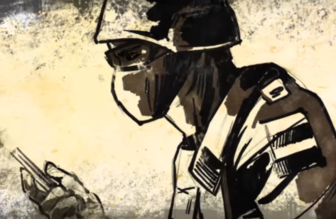 Team: Ronna Risquez, Lorena Melendez, Lisseth Boon, Carmen Riera, Juan Carlos Hernández, Abrahan Moncada, Daniela Aguilar. 
This joint investigation revealed how Venezuelan security forces involved in the so-called Operation Liberation and Protection of the People (OLP) carried out extrajudicial killings of men in poor neighborhoods over a period of two years. Faced with a lack of official information, the reporters created their own database with details on 560 victims.
"The Country With 2,000 Graves," The collective "A donde van los desaparecidos" and Quinto Elemento Lab (Mexico).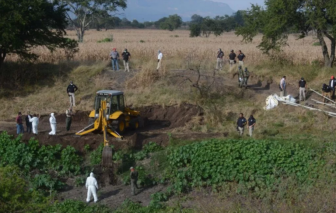 Team: Alejandra Guillén, Marcela Turati, Mago Torres, David Eads, and team.
This year-and-a-half-long investigation by a collective of independent Mexican journalists shows how a decade of drug war policies led to the disappearance of tens of thousands of people and a multiplication of clandestine burials around the country. They found that almost 2,000 clandestine graves were discovered between 2006 and 2016 — or one grave every two days.
"The Profiteers," Africa Uncensored (South Sudan).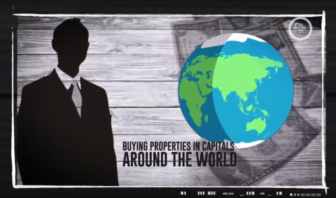 Team: John-Allan Namu, Elijah Kanyi, Samuel Munia.

This three-part documentary shines a light on how certain members of South Sudan's elite have profited from the civil war and plundered their nation, all the while investing in Kenya and other East African countries. The investigation shows how these individuals move funds and obtain weapons with support from government and military officials, business people, and financial institutions in neighboring countries.
Finalists: Large Outlets
"Warmongers," ARIJ and Deutsche Welle (Egypt).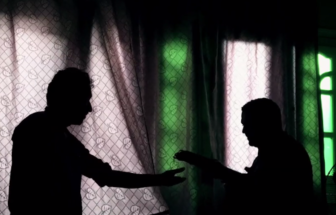 Team: Saada Abd Elkader, Aseell Sarih, Sameh Ellaboody.
This documentary tells the story of how human traffickers in Egypt are exploiting vulnerable Yemeni and Syrian refugees and convincing them to sell their kidneys. Featuring interviews with key figures at each step of the process, the reporters show how the network of organ traders uses forged documents to circumvent Egyptian law.
"The Azerbaijani Laundromat," Organized Crime and Corruption Reporting Project (OCCRP) in collaboration with numerous international outlets (Azerbaijan).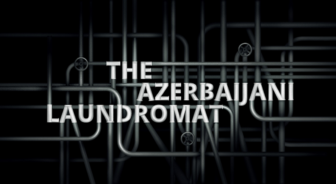 Team: Ilgar Agha, Roman Anin, Anna Babinec, Sophie Balay, Attila Biro, Jan Bratanic, Anuška Delić, Ricardo Ginés, Pavla Holcová, Khadija Ismayilova, Elena Loginova, Miranda Patrucić, Madina Mammadova, Paul Radu, Atanas Tchobanov, Jonny Wrate, Carole Kerbage, Dragana Peco, Nadia Shiyyab, Friedrich Lindenberg, Amy Guy, Lion Summerbell, Ilya Lozovsky, Jody McPhillips, Drew Sullivan, Birgit Brauer, Lejla Čamdžić, Roxana Jipa, Ana Poenariu, undisclosed Azerbaijani journalists.
This collaborative, cross-border investigation uncovered how ruling elites in Azerbaijan benefited from a complex money-laundering operation and slush fund. Banking records revealed that some $2.9 billion passed through four shell companies registered in the United Kingdom over a two-year period.
"The Kremlin Cook's Toys," Fontanka.ru and Novaya Gazeta (Russia).
Denis Korotkov penned several searing investigations into Russian oligarch Yevgeny Prigozhin, sometimes known as "Putin's chef," who ran the infamous St. Petersburg "troll factory" and other pro-Putin media operations. Korotkov revealed how dozens of mercenaries were killed fighting for Wagner, a Prigozhin-financed private paramilitary group accused of fighting in Syria, eastern Ukraine, and other places on behalf of Russia's government.
"Murder in Manila," Rappler (Philippines).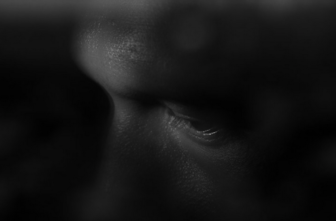 Team: Patricia Evangelista, Carlo Gabuco, Lian Buan, Rambo Talabong, Chay Hofileña.
This series tells the story of President Rodrigo Duterte's so-called war against drugs, which has claimed the lives of tens of thousands of people since he took office in 2016. Rappler's six-month investigation showed strong indications that the police were outsourcing extrajudicial killings to a vigilante gang.
"The Brotherhood of Killers and Cops," Novaya Gazeta and Organized Crime and Corruption Reporting Project (OCCRP) (Russia).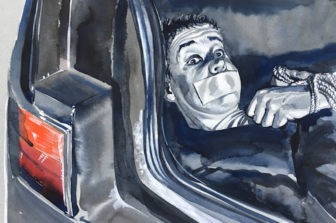 Reporter: Roman Anin
This two-year investigation showed how a criminal gang led by Aslan Gagiyev, described by Russian media as the country's "No. 1 Killer," was linked to high-ranking government officials — and that some gang members were police officers.
"#GuptaLeaks," Daily Maverick (Scorpio investigative unit), amaBhungane Centre for Investigative Journalism, News24, OpenUp, and Finance Uncovered (South Africa).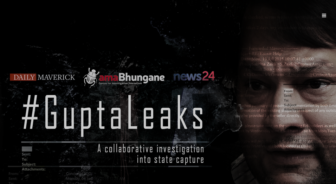 Team: Adi Eyal, Adriaan Basson, Angelique Serrao, Antoinette Muller, Branislav "Branko" Brkic, Craig McKune, Lester Freamon (pen name), Lionel Faull, Marianne Thamm, Micah Reddy, Pauli van Wyk, Pieter-Louis Myburgh, Rebecca Davis, Richard Poplak, Sally Evans, Stefaans Brümmer, Stephen "Sam" Sole, Susan Comrie, Tabelo Timse.
This collaborative investigation was based on a massive cache of emails from inside the business empire of the Gupta family, three brothers who moved to South Africa from India in the 1990s. Close to former President Jacob Zuma — who stepped down not long after the leaks were published — the series showed how the family "captured" the South African state, siphoning public cash to their companies in the process.
"Operation 136," Cobrapost (India).
In this investigation, journalist Pushp Sharma went undercover to meet representatives from prominent Indian media houses and propose that they run Hindu nationalist content in exchange for payment — a deal that many agreed to, as his recordings of their conversations showed.
"Special Collateral Damage," Publica (Brazil).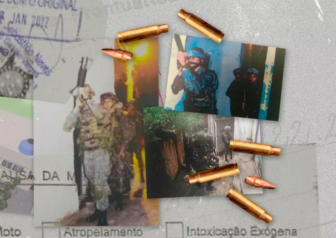 Reporter: Natalia Viana. Photographer: Noah Friedman-Rudovsky.
This series shone a light on the deaths of civilians in the context of the Brazilian army's increasing deployment to fight crime in the country's cities, and showed how difficult it is for the victims' families to obtain justice.
Video for Small/Medium Outlets
https://www.youtube.com/watch?v=vtab2ZUQWhU
Video for Large Outlets