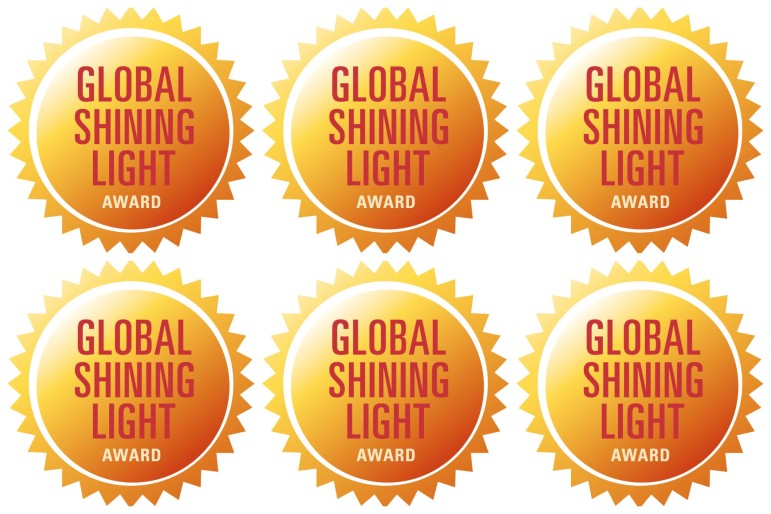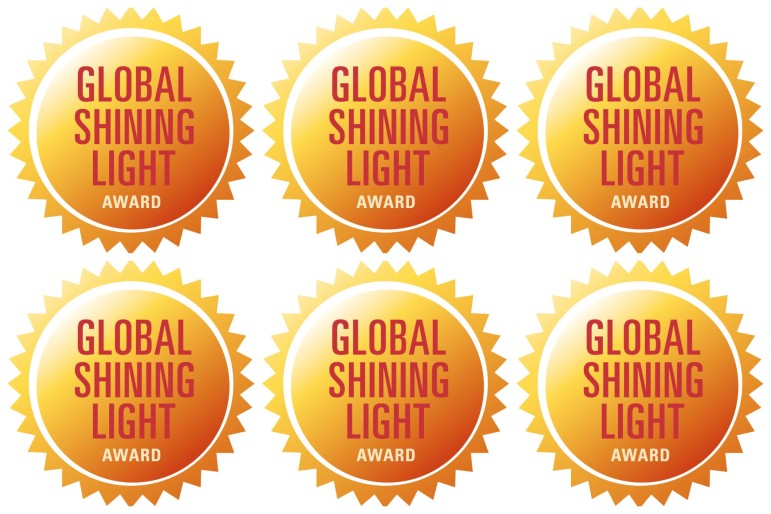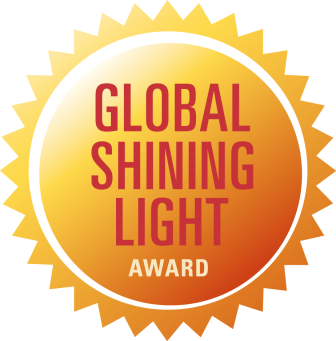 Twelve extraordinary stories from 12 countries are finalists in the sixth Global Shining Light Award, a unique prize which honors investigative journalism in a developing or transitioning country, done under threat, duress, or in the direst of conditions.
The winners will be announced and presented at the Global Investigative Journalism Conference this October 10 in Lillehammer, Norway. The winners will receive an honorary plaque and US$1,000.
Finalists were selected from among 76 submissions received from 34 countries, for stories published or broadcast between January 1, 2013 and December 31, 2014. Judging was done by a prestigious international panel of journalists.
The award is sponsored by the Global Investigative Journalism Network, an association of 118 nonprofit organizations in 54 countries. To give attention to the compelling work by all the finalists, GIJN is rolling out their stories a day at a time over a 12-day period
And the 12 Finalists Are: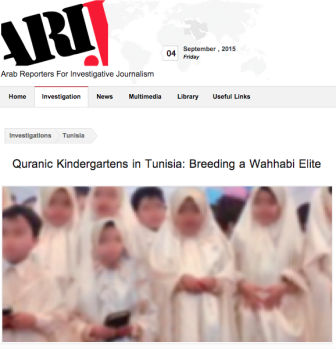 "Tunisia's Quranic Kindergartens," Realites Magazine, Tunisia (2013). Hanene Zbiss
Following its 2011 revolution, Tunisia saw the spread of "Quranic kindergartens" – radical Islamist schools dedicated to creating a Wahhabi elite in Tunisian society. After reporter Zbiss went undercover to document the extremist teaching, the state closed 100 kindergartens.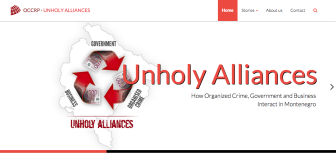 "Unholy Alliances," Organized Crime and Corruption Reporting Project, Montenegro (2014). The team: Reporters: Miranda Patrucic; Dejan Milovac; Stevan Dojcinovic; Lejla Camdzic. Editors: Drew Sullivan, Jody McPhillips, Rosemary Armao
This year-long investigation exposed how Montenegro's once-untouchable Prime Minister Milo Djukanovic and his family bank are at the center of an unholy alliance of government, organized crime, and business. Far from a model candidate for the EU, Montenegro in effect functions as a mafia state.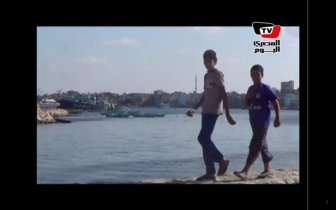 "Egypt-Italy Death Trip," Arab Reporters for Investigative Journalism (2014). Mohammad Al Kazaz. 
ARIJ's Mohammad Al Kazaz spent months to tell the inside story of families and brokers smuggling children on "boats of death" to Italy. He documents harrowing stories at sea, hard times in Italy, and a broken immigration system.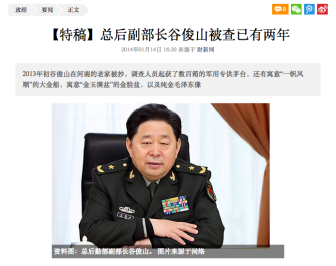 "The Graft of General Gu Junshan," Caixin, China (2014). Team: Wang Heyan and Xie Haitao. 
A two-year investigation into former People's Liberation Army deputy logistics chief Gu Junshan found that he personally benefitted from military real estate deals and building projects. The series, regarded as China's first media investigation into military top brass, caused a major stir.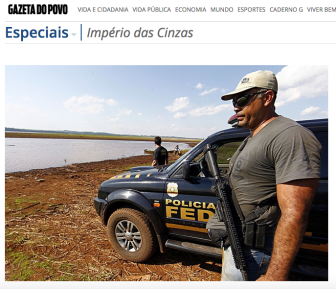 "Empire of Ashes," Gazeta do Povo, Brazil (2014). Team: Mauri König with Albari Rosa and Diego Antonelli (Brazil); Martha Soto (Colombia); and Ronny Rojas (Costa Rica). 
A five-month investigation revealed how cigarette smuggling is overtaking marijuana and cocaine as the most profitable racket in parts of Latin America. The illicit trade is reshaping the geopolitics of organized crime in South America, and is covertly led by Paraguay President, Horacio Cartes.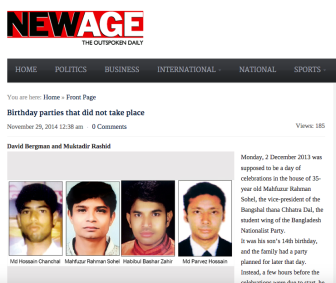 "19 Disappearances, 1 City, 2 Weeks," The New Age, Bangladesh, (2014). Team: David Bergman and Muktadir Rashid. 
This series investigated the disappearances of 19 opposition activists in Bangladesh's capital city. The stories found substantial evidence that law enforcement officials were involved in picking up all of them before they vanished.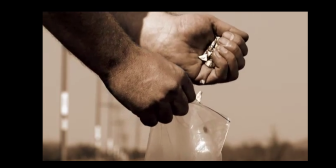 "Goldfinger," (M-Net, DSTV), South Africa (2014). Team: Graham Coetzer (producer); Susan Comrie (journalist); Devi Sankaree Govender (presenter).
This investigation exposed how thousands of tons of illegal gold are laundered into the legal trade every year, disguised as second-hand jewelry. So lucrative is this VAT scam that it has drawn sophisticated and dangerous organized crime gangs into the trade.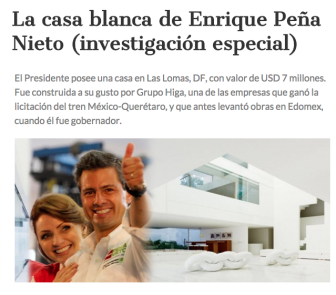 "The President's 'White House,'" Aristegui Noticias, Mexico (2014). Team: Rafael Cabrera; Carmen Aristegui; Daniel Lizarraga; Sebastián Barragán; Irving Huerta. 
The ownership of a US$7 million mansion for Mexico's president was hidden, registered under a group owned by a businessman whose enterprises grew along with the president's political career. Four months after the story's release, all the journalists involved in this story were fired.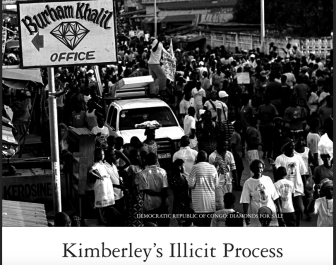 "Kimberly's Illicit Process," World Policy Journal, Angola, DRC, United States (2013). Team: Khadija Sharife and John Grobler. 
The investigation exposed how US$3.5 billion in illicit diamond revenue flowing from Angola and the Democratic Republic of Congo was laundered using the legitimacy of the Kimberley Process Certification Scheme.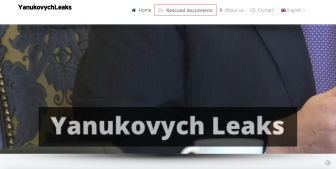 "YanukovychLeaks," Yanukovychleaks.com, Ukraine (2014-15). Team: Dmytro Gnap; Anna Babinets; Vlad Lavrov; Oleksandr Akimenko; Katya Gorchinskaya; Natalie Sedletska; Oleh Khomenok; Mariya Zemlyanska; Olesya Ivanova; Maksym Opanasenko; Kateryna Kapliuk; Denys Bigus.
In the chaotic days of Ukraine's 2014 revolution, an impromptu team of journalists banded together to rescue 25,000 documents nearly destroyed by the country's fleeing president. Their work documented an extraordinary history of corruption and became evidence in criminal cases against Yanukovych and his cronies for stealing millions of dollars.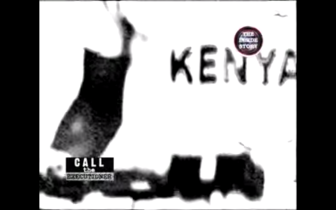 "Call the Executioner," Kenya Television Network, Kenya (2013). Team: Mohammed Ali; John-Allan Namu; Kassim Mohamed; Sam Munia
This eight-month investigation by Kenya TV revealed the brutal tactics of an elit anti-terrorism police unit. The team traveled to Kenya, Somalia, and Uganda, documenting the unexplained deaths of men accused of being "Al-Shabaab recruiters."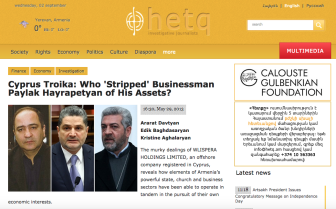 "Cyprus Troika," Hetq.am, Armenia (2013). Team: Edik Baghdasaryan; Kristine Aghalaryan; Ararat Davtyan.
Armenia's HETQ exposed the murky dealings of an offshore company registered in Cyprus, revealing how the country's state, church and business sectors cooperate in pursuing their economic interests. The story implicated the Prime Minister, who resigned in April 2014.
---
For more information on the Global Shining Light Awards, including criteria and past winners, see our webpage.