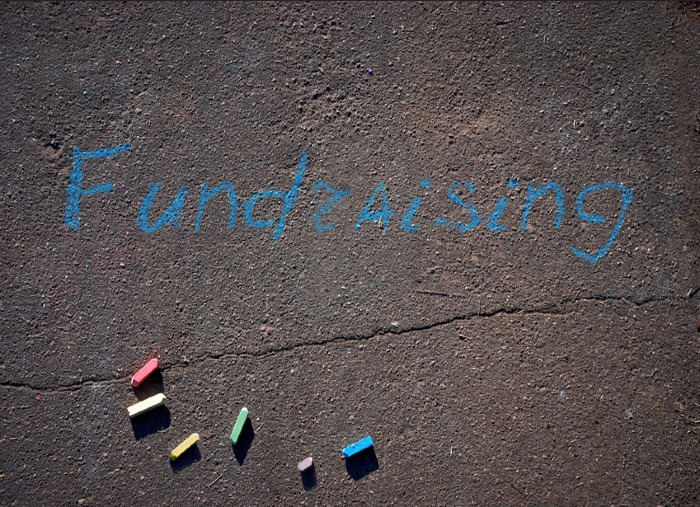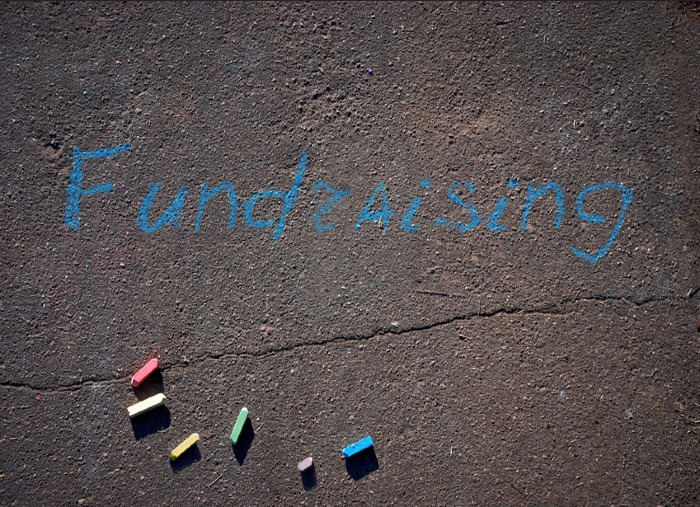 One of the leading requests GIJN receives is for help with fundraising. With the global spread of nonprofit media, journalists are looking for new ways to raise funds and structure the "business side" of their news organizations. As a starting point, GIJN asked for advice from fundraising expert Bridget Gallagher, who helped launch the GIJN secretariat and has raised millions of dollars for nonprofits.
---
"You miss 100% of the shots you don't take." — Hockey great Wayne Gretzky
Growing your fundraising program — or getting one started — can feel like an overwhelming responsibility. The philanthropic landscape is extremely competitive; the prospect of identifying and soliciting prospective donors can seem cumbersome and intimidating.
But the opportunity is out there, and it's tremendous! Charitable giving is on the rise around the world. "Overall, the world became a more generous place last year", according to the 2013 World Giving Index poll. "Despite a slowdown in the global economy, the average percentage of people donating money, volunteering time and helping a stranger all increased." In the United States alone – the world's largest philanthropic market – charitable grants and donations totaled $335 billion in 2013, according to the annual Giving USA report. There were increases in both individual giving (up 2.7%) and foundation giving (up 4.2%) over 2012, helped by a rebounding stock market.
Of course, the challenges in raising funds will vary significantly country to country. (See the efforts in giving in your country.) There will be differences in traditions of giving, the legal environment, and the availability of funds. But there is a lot of money out there, and a smart, determined effort can have real success. In launching a fundraising program, it's important to remember that you and your organization offer an opportunity as well. Your work produces impact and makes change in the world by shining light on stories otherwise ignored— in reaching out to a new prospective donor, you are offering them an opportunity to be a part of that. No matter who they are or how wealthy they are, that's something they can't get anywhere else.
So keep it simple. Remember that people give to people, and people give because they are asked. Be proactive, persistent, and polite. Most importantly, get started! Building fruitful fundraising relationships takes time!
Finding Prospects 
How do I uncover donors interested in my work?
Work with what you know.
Use your skills as a journalist to dig for likely donors. Again, this takes time. Engage in some basic research to narrow the field of prospective donors — institutional, individual, corporate, etc. — with a likely interest in your work. Spend some time surveying your city and region, your country, and your peer and competitor organizations with an eye to answering the following questions:
Who are your peers or competitors? Who funds them?
What other organizations do your existing donors support?  Who are their donors?
Who is in your network? What connections do your colleagues, supporters, board members, friends have? Have you asked for their support?
Establish an Interest
For media nonprofits around the world, there are several groups of likely donors:
Large private foundations, such as Open Society, Gates, and Omidyar;
Government-funded international aid agencies, such as USAID, European Commission bodies, and Sweden's CIDA;
Western embassies in developing or transitioning countries (from Northern Europe and North America);
Wealthy individuals and family foundations.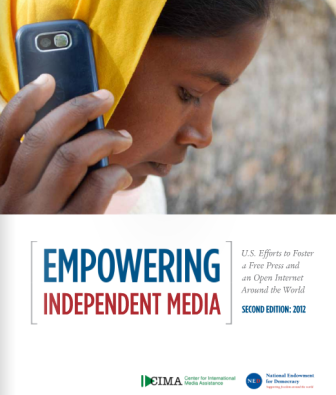 For a broad overview of public and private sector donors active in funding independent media around the world, check the funding chapter of Empowering Independent Media by the Center for International Media Assistance, and a later guide CIMA published. Neither source is comprehensive, so you'll have to do your own research.
You will also have to establish standards about what kinds of funding your organization will accept. Some media nonprofits will not accept funding from government agencies. Others are wary of taking money from corporate sponsors or influential business people. As a public-interest journalism group, you will be expected to be transparent about who is funding you, so you will need a policy on disclosing your donors.
There are a number of resources that can help you decide how to prioritize these different types of donors in your fundraising plan:
Public Sector Donors
United States
Grants.gov is the best portal for information on U.S. Government grant-making. You can search by category and agency. The biggest USG donors for international media development are USAID and the State Department. U.S. embassies may also have funds available for journalism fellowships and support of independent media in developing and transitioning countries.
European Union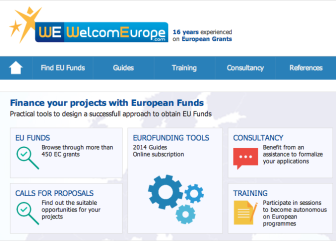 WelcomeEurope is an independent site that lists hundreds of available grants from programs managed by the European Commission and the EU.
The European Commission Grants Page is the official portal for EC grants.
Western European embassies, particularly from northern countries, may have funds available to support independent media in developing and transitioning nations.
Multilateral Institutions
International bodies also make grants, including the World Bank and UN agencies such as the UN Democracy Fund and UNESCO.
Many public sector grantmakers publish requests for proposals (RFPs) and openly announce competitions and award opportunities; they also tend to have highly technical proposal requirements. Resources for learning about RFPs and guidance on how to construct competitive proposals can be found from sites such as FundsforNGOS and Devex.
Private Sector Donors
While the philanthropic community is increasingly global, it's worth keeping in mind that many philanthropists like to support projects close to home. Think through your personal network and potential connections to philanthropists and entrepreneurs in your community before targeting global givers identified by resources such as The Giving Pledge and the Forbes Billionaires List.
Some individual donors may give "family" foundation or donor-advised funds that publish guidance about their priorities and application processes. Most institutional donors also maintain a fairly public presence that can provide guidance on how to approach a prospect. Examine foundation websites with the following questions in mind:
          Do they list their current grantees?
          Do they list the size of their grants?
          Do they support research or focus more on direct service?
          Do they provide application deadlines?
          Do they say that they accept unsolicited inquiries?
          Do they have connections to your board members or staff?
Read up on their background and their work — there are many resources that report on and analyze the philanthropy industry. A few include:
What if they have no website or public profile?
In some cases, depending on where the foundation is located, there is some level of disclosure requirements that will allow you to learn something about the foundation's activities and interests:
In the United States, foundations are required to file an annual Form 990 with tax authorities. These are available electronically for free from sites like the Foundation Center or Guidestar.org  and usually detail a foundation's net assets, liabilities, grants awarded, some contact information (though often minimal), and names of directors/trustees and key staff.
In the UK, the Charities Commission provides a free searchable database that offers basic information about a foundation's assets, governance, and activities.
The Foundation Directory Online is a subscription-based service (though it can be accessed for free at some libraries and collaborates with the European Foundation Center) which offers limited information about foundations based in Europe and Asia.
Now What?
You've identified a few prospective donors who seem like they might have an interest in supporting your work. Now what?
Resist the urge to email a long proposal or letter requesting support. Use all the homework you've done in your research phase, all you've learned about your prospective donor, to cultivate a relationship with the donor/decision-maker — get to know them and help them get to know you, and help them understand how they benefit from embarking on a philanthropic relationship with your organization. Remember: people give to people.
Listen
The most common mistake most organizations make when they've finally secured that first meeting with a prospective donor is that they walk in and talk all about themselves. Engage in a conversation with your prospective donor — ask questions that draw them out. Who else are they supporting? What are their goals/strategies? Who else do they think is doing good work in this field? What do they think is missing?
Tell your story
Ideally, their answers to your questions will give you some clues as to what aspects of your work and plans are most likely to resonate, and what you should emphasize. But whether you're having an initial meeting or writing a concept note or proposal, your story, in succinct, straightforward, jargon-free language, should answer:
What are you doing?
What are your activities/scope of work?
What are the products?
Who is involved?
Who cares?
Who is your target audience?
How will you reach them?
Why bother?
Impact – what does this project do? What does it change?
What makes this project unique?
What is the return on investment for the prospective funder?
You may have to educate donors about why they should fund independent media, which is a relatively new field for charitable giving. Cite examples of how media projects have produced reform or stopped abuses of power. You can find case studies from around the world in Global Investigative Journalism: Strategies for Support, but local examples may be best. Also, find out if contributions to nonprofits are tax-deductible in your country. Many governments offer donors a tax break for giving money to an NGO or an educational organization. This can be an important incentive, particularly for individual donors.
"Follow up" is your friend
Whatever the outcome of your first meeting or conversation, stay in touch. Make donors and prospects part of your work; stay in touch with them; make them a part of your success so that they see your organization's momentum and impact. Good subjects for follow-up include:
Updates on achievements, awards, new projects
Invitations to events, activities, or briefings
Can we re-apply in another cycle?
Who else should we talk to about this project?
Know what you need, and don't be afraid to ask for it
Before you approach a donor, define the projects/opportunities for which you are seeking funding and their budget amounts. You may or may not talk about specific needs in your first meeting or two — focus on getting your prospects emotionally invested first, and taking the time to build a relationship. But knowing from the outside what types of gifts are most useful will help prioritize your donor research and outreach to begin with, and allow you to answer confidently when "the ask" comes up.
The Gift Isn't the End; It's the Beginning
Say thank you early and often
In the best of all possible worlds, when research, persistence, and cultivation have paid off, don't assume you are done after the donor writes a check. The likeliest donor is the one who's already given, so continue to nurture your relationships with current donors, stay in regular touch with them, and engage them in making new introductions and helping you grow your supporter network. Say thank you when you get a gift, and at every opportunity thereafter.
Good luck!
---

Bridget Gallagher is the founder and principal of Gallagher Group, LLC, based outside of Washington, D.C.  With more than a decade of major gifts experience, Bridget works closely with journalism and media development organizations throughout the world. She specializes in working with small and startup non-profits to help them define a fundraising plan, identify top prospects, and put in place the processes and routines that allow organizations to tell their stories and build fruitful relationships with their donors. Connect with her on Twitter, LinkedIn, or via e-mail.