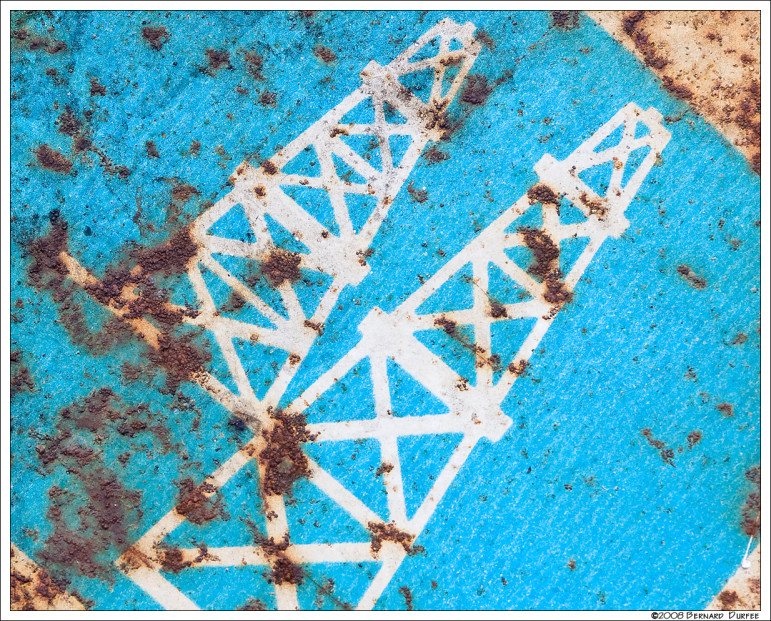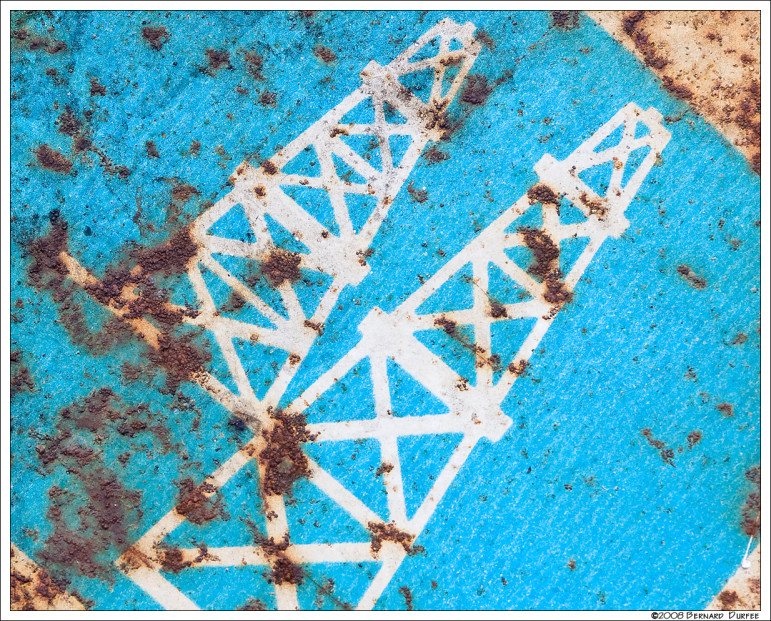 Covering the Extractive Industries
The extractive industries –the development and exploitation of oil, gas, and mining resources — is a critical topic for investigative journalists, particularly in developing countries. Revenues from natural resource extraction contribute substantially to GDP and in many cases make up the bulk of government revenue. The companies in the extractive sector are large and influential. How the revenues they generate are spent affects economic growth, the environment, domestic security, and social well-being. In many countries, however, revenues are wasted or lost due to corruption and financial mismanagement.
The Natural Resource Governance Institute (NRGI), a nonprofit headquartered in the United States, in late 2020 produced a reporting guide designed to help journalists interrogate the complex and lucrative extraction industries in their regions. Covering Extractives starts by explaining the process from exploration to extraction, what should happen to the money at various points along the way, and what to look for when prospecting a story. It also documents some useful case studies, from an Al Jazeera documentary that investigated the Operation Carwash scandal in Brazil to a cross-border investigation into missing money in Angola. (See GIJN article about it.)
Digging into the Extractives Industry was the topic for a panel at GIJNs 2019 conference in Hamburg (See all tipsheets here). Among the presentations was a list of questions to ask that could suggest a company is receiving undue advantage in a license award process, presented by Asmara Klein of the Natural Resource Governance Institute. Maurício Angelo of The Mining Observatory offered suggestions and examples.
GIJN's collection of materials on covering extractive industries is based on a detailed guide: "Covering the Extractives Industry: Big Data, New Tools, and Journalism," by Anya Schiffrin and Erika Rodrigues. Their paper was presented during the professors' track at the Global Investigative Journalism Conference in October 2013 in Rio De Janeiro. GIJN updates this listing with new materials.
The authors presented another paper in 2015 at the Global Investigative Journalism Conference in Lillehammer, Norway, entitled "Digital technologies and the extractive sector: promoting journalism." In it they critically examine reporting about extractive industries.
Fabiola Torres, the author of "Dirty Gold: Chasing the Trace of the London Gold Bullion Market," made a presentation at GIJC17 on his investigation. The article's subtitle is: "How we connected the illegal mining that is devastating the Amazon with the biggest gold dealers in world."
There is a great deal of scope for journalists to do investigative reporting on the extractive sector. The last few years have seen a general trend towards transparency in the sector, so there is now far more data available than ever before. Indeed, the challenge will be for journalists to find the data and figure out how to make sense of it so it can be used for reporting in depth stories. Below, you can find a road map to improve your coverage, including new tools that enable journalists and bloggers to obtain and verify information, and where to get ideas for future stories.
---
Tools/Places to Get Information 

Tools/Places to get information
In our research we found a wide range of websites that can be of use to journalists covering oil, gas and mining.
Sites with an extractives focus
Energy infrastructure and flows
Revenue management and transparency
Sites with information on arbitration processes and outcomes:
National Sites
Sites to connect people
Innovation Related Tech Sites
UProxy: Developed by Google Ideas, allows users in places with safe, unrestricted internet access to share their connections through social networks with those in places with unsafe or restricted internet access.
Gkillcity: Digital citizen-journalist alternative news site of Ecuador.
Flash Cast: "FlashCast operates a network of location-aware, dynamically refreshing text displays installed in public transit vehicles. They leverage this novel technology to offer businesses of all sizes an affordable, powerful, geo-targeted channel to capture new business. They enable NGOs, government agencies, and social enterprises to broadcast vital information to a notoriously difficult to reach demographic."
Citizen Desk: "A tool to help aggregate, verify and publish news reports from citizen journalists."
Oxpeckers – Oxpecker's Center for Investigative Environmental Journalism focuses on using geo-mapping and data analysis to track environmental crimes in Africa. You can also sign up to receive alerts on mining applications and licenses near/in your region through their #MineAlert website and mobile app.
Interesting/useful reading on oil, gas and mining
African Stories on Extractives:
Stories on Extractives in Africa by Foreign Journalists:
Academic/Institutional Papers and Reports on Extractives:
Ideas for Future Stories
The number of stories that can be written about the extractive sector is infinite. Based on our reading and interviews with experts, activists and journalists here are a few:
1)   The Dodd-Frank Act
The effect of Dodd-Frank Wall Street Reform and Consumer Protection Act on the transparency of extractive companies. Section 1504 and the rules associated with it would require oil, gas and mining companies to make detailed reports of the payments they make to governments around the world.
According to the Revenue Watch Institute, "Under the SEC's final rules, companies must disclose taxes, royalties, fees, production entitlements, bonuses, dividends and payments for infrastructure improvements. Fees to be reported include rental fees, entry fees and concession fees; bonus payments are specified to include signature, discovery and production bonuses."  In July 2013, the rule that would implement 1504 was vacated by a Washington DC District Court but this was appealed so at this writing, we are still waiting for the SEC to issue a new version of the rule. This is now expected to happen in March 2015.  For more information see this May 28, 2014 article on Reuters. A number of groups have called on the SEC to come back with a stronger set of rules. Oil companies have said they prefer  voluntary agreements
What effect Dodd Frank will and will not have around the world will be an important subject for reporters. For example by looking to see what payments companies do not report it may become clearer what companies are paying in taxes or not paying and to compare the corporate tax regimes of different countries. These subjects will lend themselves to data visualization.
It is worth noting that the oil companies that have opposed the bill do not object to reporting overall payments.  They simply resist reporting payments with the kind of detailed breakdown that would make such information useful, especially for purposes of investigative reporting.
Section 1502 of Dodd Frank requires companies to was upheld by the US district court in July 2013 but then only partially upheld in April 2014 by the court of appeals and in In April 2014, two SEC Commissioners spoke out against the rule. At this time, it is not clear what will happen. For more information please see Reuters coverage as they are following events closely in Washington.
1502 is the provision that relates to conflict diamonds. To quote a PWC report
"On May 31, 2014, public companies will have to comply for the first time with the SEC's Conflict Minerals Rule ("the rule") filing requirement. The rule is one of several SEC rules mandated by the Dodd-Frank Act that are intended to provide transparency into corporate practices. Specifically for the conflict minerals rule, the ultimate intent is to reduce funding for armed groups involved in human rights violations in the Democratic Republic of the Congo and surrounding countries (collectively, "covered countries"). The rule compels corporate disclosures around whether the conflict minerals used in a company's products originated in the covered countries, and whether the conflict minerals are "conflict-free" or not.
Law professor Peter Rosenblum notes that Dodd Frank only requires transparency on financial dealings but not environmental damage. Again, another subject for investigation.
2)   Corporate Spending
There is a tremendous need for follow up stories about the questions of what the extractive sector companies are actually spending in the countries where they work. Extractive sector companies pledge to spend a certain amount on, say, community projects but there is little analysis of whether this actually happens.
Related to this is the Lough Erne declaration released at the G-8 meeting in June 2013, which read in part "Governments should publish information on laws, budgets, spending, national statistics, elections and government contracts in a way that is easy to use and re-use, so that citizens can hold them to account." 
Open data charter –This is a g-8 policy paper which endorses many key principles of transparency and of the open data movement.
3)   Arbitration
A second set of possible set of story ideas has to do with the international and national arrangements on arbitration.
Tension over whether bilateral investment treaties are undermining national sovereignty. South Africa under pressure from the EU.
Another source is the Third World Network. This paper includes a discussion on how Canada's bilateral investment treaties (BIT) maintain an "existing imbalance of bilateral and global economic and political relations between the north and the south, particularly Africa." This paper here, from Emory Law Journal, is less critical of BITs and suggests about some of the sub-Saharan treaties should be formulated.
The unfairness of international arbitration and the way companies use the threat of arbitration to do what they want. Local groups in, say, land disputes have nowhere to appeal if their home court rules against them. Large corporates have the option of   international arbitration—a process that has always been shrouded in secrecy—is expensive and drags on for years.
Increasing transparency in the rules governing arbitration will continue to provide fodder for journalists seeking information.  Ongoing changes to arbitration rules will affect treaty based investor-state arbitration. This will, in turn, affect companies in the extractive sector as so many of them use arbitration proceedings that have, in the past, been completely closed to public scrutiny.
A source who researches arbitration outcomes and can speak with journalists about investor-state disputes and arbitration is Lise Johnson at the Vale Center at Columbia University's Law School.
4)   Other Story Ideas 
Mexico and the opening up of Pemex to foreign investment.  Mexico is one country that has not allowed foreign companies in the hydrocarbon sector.  But the inability of the national oil company to develop the countries oil and gas fields combined with dwindling output from existing fields has put pressure on the country to open up the sector.  At the same time, abuses elsewhere are putting pressure on the government to make sure it sets up a legal framework that will ensure that such problems do not occur in Mexico. Ideally, the framework should ensure that Mexico get the full value of the resources and that the resource rents are used for public purposes.
How the campaign being led by Chris Taggart from Open Corporates will affect extractive sector companies in the regions where you report. As well as giving each company an identifier, Taggart is mapping networks between the companies.
Countries such as Azerbaijan are marking the anniversary of their joining or complying with EITI standards. This provides a great peg for stories that go beyond the rhetoric to look at the facts of what has been accomplished and what has truly changed.
Forward looking pieces – Countries such as Azerbaijan are drawing down their reserves and saddling future generations with enormous costly building projects. Once the resources have been used up and the money spent what will the economies of these countries looks like? What are the prospects for future generations?
Afghanistan and South Sudan and how the extractive sector will be developed there. 
5)   Perennial Story Ideas
As well as the above story ideas with more timely news pegs there are the perennial stories that are often neglected because the sites of extraction are remote and often closed to visitors. These include:
Economic consequences in remote, underdeveloped areas that lead to even more severe poverty – inflation; capital-based big businesses coming to compete with small local businesses; companies bringing in foreign services and goods to the detriment of local and national economy; high influxes of population.
Resettlement of populations living near sites of extraction to poor areas with no access to infrastructure, water, schools, health centers, and jobs.
Effects on social fabric – such as increased tensions, crime, prostitution because of high influx of foreigners, drugs, etc.