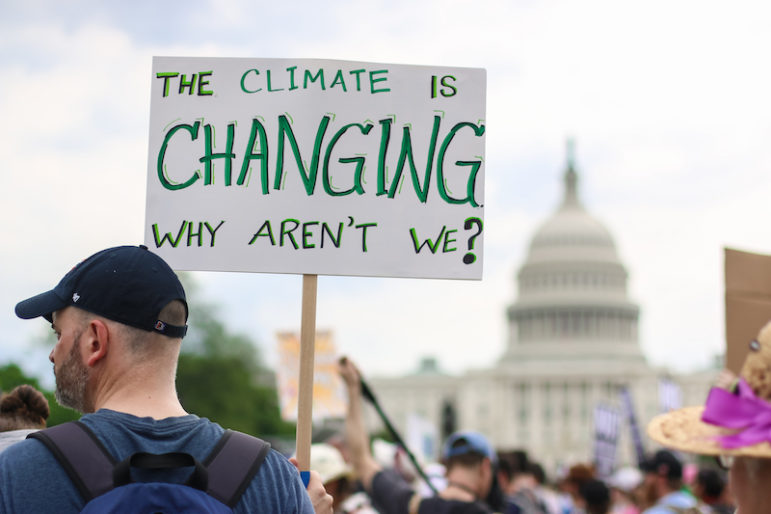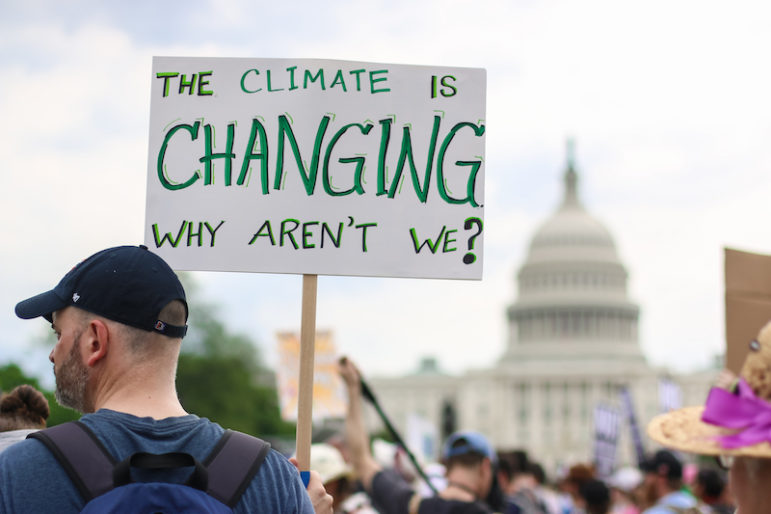 Climate Crisis: Ideas for Investigative Journalists
Read this article in
This GIJN resource page aims to encourage more investigative reporting about the climate crisis.
In Part 1, we begin with articles that provide concrete suggestions for investigative projects.
In Part 2, we have collected challenging commentaries on how the media has handled climate change and what it should be doing better.
In Part 3, we provide links to some useful resources aimed at journalists.
We welcome suggestions for expanding this resource. Please write to us here.
Part 1: Investigative Journalism and Climate Change
Climate Change: Journalism's Greatest Challenge, is a Feb. 3, 2022, lecture given by journalist Wolfgang Blau, following a year-long visiting research fellowship with the Reuters Institute for the Study of Journalism.
His talk begins with a general discussion of climate change and then describes his work consulting with newsrooms, going into practical details of newsroom management, culture, and ethics. He closes with "a few recommendations on the sequencing of certain steps towards strengthening a newsroom's coverage of climate change." Blau advises "interested newsroom leaders to not just start with new content and format development right away but first with establishing basic climate literacy for the largest possible number of their staff and then to see what happens."
Climate Change: Investigating the Story of the Century, written by Jim Fahn, Executive Director of the Earth Journalism Network at Internews, describes 10 promising investigative paths that journalists can explore to dig up climate change stories (2019).
These include:
• As the main driver of greenhouse gas emissions, the coal, oil, and gas industries are the most obvious target for investigative reports.
• There are many other industries that are ripe for more in-depth reporting.
• Investigative journalists should be watching and reporting how vested interests are influencing government policies and what those policies are. "So, is your government trying to prevent climate change, or actually making it worse?"
• "Journalists need to keep track not only of what goes on in their own countries, but also what their governments are doing abroad."
• Examine efforts to enforce regulations and monitor compliance.
• Monitor the offsets designed to counter those emissions.
• Do a better job of reporting on climate change impacts.
• Investigate activist groups working on climate issues, their goals, and where they get their financial support.
• Investigate the solutions put forth to prevent and adapt to climate change.
• Examine the vast task ahead of adapting and responding to climate change.
The Media Are Complacent While the World Burns is subtitled, "But there's a brand-new playbook for journalists fighting for a 1.5°C world." This 2019 article was written by Mark Hertsgaard, The Nation's environment correspondent, and Kyle Pope, the editor-in-chief and publisher of The Columbia Journalism Review. They wrote, "Judging by the climate coverage to date, most of the US news media still don't grasp the seriousness of this issue. There is a runaway train racing toward us, and its name is climate change. That is not alarmism; it is scientific fact."
Their messages include:
• Don't blame the audience, and listen to the kids.
• Establish a diverse climate desk, but don't silo climate coverage.
• Learn the science.
• Don't internalize the spin.
• Lose the Beltway mind-set.
• Help the heartland.
• Cover the solutions.
• Don't be afraid to point fingers.
Climate Justice Reporting Guide is a multi-faceted collection of resources by Covering Climate Now, a global journalism initiative co-founded in April 2019 by the Columbia Journalism Review, and The Nation, in association with The Guardian. Partners include more than 400 news outlets with a combined audience approaching 2 billion people.
The Columbia Journalism Review and The Nation in 2019 assembled top journalists, scientists, and climate experts "to devise a new playbook for journalism that's compatible with the 1.5-degree future that scientists say must be achieved." See video of an idea-packed five-hour town hall meeting. London-based freelance environmental journalist Juan Mayorga provided Spanish translation via Twitter. The conference was the kick-off for a longer-term project called Covering Climate Now.
See CJR's summary of the conference by Jon Alsop. Other descriptions and reflections from the conference: 
• Eduardo Franco Berton, founder and editor of Red Ambiental de Informacion in Bolivia, gave a presentation at GIJC19 and summarized his seven key points in this tipsheet.
• Climate Change and the Journalists Who Are Trying to Save You, by Corinne Segal in Literary Hub;
• Expertise Of Climate Change Communication Researchers Needed In #Coveringclimatenow, a commentary by Jill Hopke, an assistant professor of journalism in the College of Communication at DePaul University, and;
• Sciences, Publics, Politics: The Trouble With Climate Emergency Journalism by Matthew C. Nisbet, a professor of communication, public policy, and urban affairs at Northeastern University and editor-in-chief of the journal Environmental Communication.
The Guardian article The media is failing on climate change – here's how they can do better ahead of 2020 by Emily Holden offers a number of suggestions:
• Pay attention to the small but growing numbers of conservatives who care about climate change.
• Bring up climate, even when the candidates don't.
• Cover climate as a local news story.
• Focus on solutions.
• Choose words carefully.
The Climate Crisis Is a Story for Every Beat, by Rosalind Donald, a Columbia Journalism School doctoral candidate, discusses integration of climate change coverage throughout the newsroom. Her list: health, infrastructure, politics, the connections between climate change and migration, national security, subtle impacts, sports, and food and agriculture. Published in 2019 by the Columbia Journalism Review. Also see an article about a Donald Trump speech in 2019 on the same topic: 8 Newsroom Beats You Didn't Know Covered Climate Change.
A list of 10 "Best Practices" was put together by Covering Climate Now, a collaborative project with 400 news outlets as partners.
Say yes to the science.
The climate crisis is a story for every beat.
Ditch the Beltway "he-said, she-said."
Avoid "doom and gloom."
Go easy on the jargon. 
Emphasize the experiences—and activism—of the poor, communities of color, and indigenous people. 
Beware of "greenwashing." 
Extreme weather stories are climate stories.
Jettison the outdated belief that climate coverage repels audiences and loses money.
For God's sake, do not platform climate denialists. 
The Nieman Foundation in November of 2019 held a Covering Climate Change workshop and has posted videos of the sessions. Nieman also has posted some resources.
How the Wall Street Journal Reported on 'The Price of Climate' describes the creation of a graphic-heavy series called "The Price of Climate" that explored topics such as the rising value of certain land and the higher cost of insurance as markers of climate change. The article, featuring an interview with WSJ editors, appeared in Climate Journalism Lab, a part of Storybench from Northeastern University's School of Journalism that features stories about climate change journalism.
Reporting on Climate Change contains advice from Harvard University professor Daniel Schrag, who directs the Harvard University Center for the Environment (2019). He suggests:
• Understand the science.
• Think more about how humans can manage climate change – not stop it.
• Include the correct context.
• Tell the human story.
• Use research to challenge leaders.
• Acknowledge partisan divides.
The New Zealand publication Stuff got a big response in a survey of readers about media coverage of climate change and learned that readers were quite critical. On a five-point scale where 1 was "terribly" and 5 was "superbly," only 51 per cent rated the media 3 or above. Readers said they wanted less negativity, more "personal" stories, and increased attention to companies and the government. Stuff replied, "We will introduce new features and storytelling formats; pursue particular article ideas pitched by respondents; evaluate how we angle and frame our coverage; and boost the prominence we give to climate change stories."
Covering Climate Change: What Reporters Get Wrong and How to Get It Right. A Nieman Reports article from 2018 based on an interview with US journalist Elizabeth Arnold. Part of her message: Don't just focus on impact and threat; also highlight what people are doing to address it.
Best Practices for Covering Climate Change With Data. Six data journalists weigh in on how to best report on climate change in a 2017 Global Editors Network article.
6 Ways to Reach Climate Change Deniers With Your Reporting, by Arthur Wyns, was published by the International Journalists' Network. Wyns, a climate change researcher at the World Health Organization, suggests:
• Spend more time listening to "the other side."
• Find common values.
• Personalize with local angles.
• Give a human face to climate change.
• Be visual.
• Look beyond for cross-border perspectives.
How a Small Start-Up in Paraguay Became Globally Known for Its Climate Change Reporting. In this interview, editors from El Surtidor describe their strategy to cover climate change. El Surtidor won the inaugural "Planet Award" at the Eurasia Media Forum in Almaty, Kazakhstan, for their story on the deforestation of The Chaco region of Paraguay.
Advice on covering climate change from 13 U.S. journalists on the beat is included in an article by Emily Atkin, who runs a blog called Heated.
Among the offerings:
Geoff Dembicki, VICE: "Not every character has to be the voice for a predetermined position. Great storytelling means showing people struggling with moral uncertainty."
John Upton, Climate Central: "When field reporting, prioritize the lowest-income areas, ask residents there about impacts from [climate change-related threat/trend] and whether anything is being done to protect them from it."
What journalists need to know when covering climate change Some basics from Jennifer Ludden, Climate and Energy Editor for National Pubic Radio in the US.
Part 2: Commentary on Media Coverage of Climate Change
How People Access and Think About Climate Change News, by Dr. Craig T. Robertson, provides extensive world-wide data on consumption of climate change news (lowest interest exhibited in the US). Robertson suggests, "Perhaps lessons could be learned from the wide appeal of many environmental documentaries, which provide clear stories and engaging visuals." His article was published in June 2022 by the Reuters Institute. Discussing the risks and benefits of "taking a more active stance," Robertson reports that "audiences express more interest, pay more attention to climate change news, and feel more inclined to support journalists taking a stand in places where the direct impacts of climate change are acutely felt."
He concludes:
But if the very visible manifestations of climate change – fires, floods, and droughts – are what draw attention, this raises a problem in itself. Action – and, therefore, credible information to inform it – is needed before disaster. Yet long-term trends, future unseen risks, and the scientific complexities of climate change are harder to engage audiences with, especially when other immediate crises, from inflation to war in Ukraine, are on the doorstep. Climate change is a difficult news topic to cover and it is not clear that there is a one-size-fits-all approach to it.
Journalists and the Looming Superstorm of Climate Disinformation, by Andrew McCormick in Covering Climate Now (February 2021), stresses reliance on facts and repetition.
War All the Time? Climate Reporters Weigh Coverage Quantity Against Quality. Abby Rabinowitz, writing in The Columbia Journalism Review (2019), looks at climate change coverage and writes, "While many leading climate journalists concur newsrooms are not covering climate enough, several told CJR that more climate stories does not necessarily equate to quality coverage." She describes various approaches. "The bigger point, journalists say, is that climate stories require a range of tenors and narrative modes, given its complex reality."
Tackling Climate Change: Does the Media Have a Campaigning Role? Ingerid Salvesen, who was a fellow with the Reuters Institute in 2018, assesses The Guardian's "Keep it in the ground" campaign to tackle the use of fossil fuels through divestment. She asks whether advocacy journalism compromises a key principle of objectivity or should be central to the role of the media.
Doom and Gloom: The Role of the Media in Public Disengagement on Climate Change Elizabeth Arnold, Associate Professor of Journalism, University of Alaska, in 2018 wrote "that repetition of a narrow narrative that focuses exclusively on the impacts of climate change leaves the public with an overall sense of powerlessness."
The Media's Failure to Connect the Dots on Climate Change. A 2018 New Republic article by Emily Atkin about how news coverage of extreme weather events ignores the impact of climate change.
The Planet Is Suffering. How Do We Write About It? James Fahn and Mark Schapiro, environmental writers and professors who teach a graduate course on "Earth Journalism" at the UC Berkeley School of Journalism, were interviewed in 2019 by California Magazine.
Wildfire Reports Ignite Debate Over Climate Change Coverage. NPR Public Editor Elizabeth Jensen in 2018 examines NPR coverage.
Dear Journalists of Canada: Start Reporting Climate Change as an Emergency. Sean Michael Holman, associate professor of journalism, Mount Royal University in Canada, wrote an open letter to Canadian press associations in 2019 urging less coverage of the British royals and more coverage of climate change.
The Role of US Network News in Communicating the Urgency of Climate Change. A 2019 report by Public Citizen, a US public interest group.
The Planet Is on a Fast Path to Destruction. The Media Must Cover This Like It's the Only Story That Matters. This is a widely-cited exhortative 2018 column by Washington Post columnist Margaret Sullivan.
What kind of climate change coverage do you read in the news? It depends on whether you live in a rich country or a poor one This article by Laura Hazard Owen in Nieman Lab describes a study published in the September 2019 issue of Global Environmental Change. Nieman's summary: "News organizations in wealthy countries are more likely to frame climate change as a domestic political issue, while those in poorer countries report more on natural disasters and international relations."
Major Broadcast TV Networks Mentioned Climate Change Just Once During Two Weeks of Heat-Wave Coverage. An analysis by the US group Media Matters.
'We Are Not Doing Enough': 27 Latin American Media Outlets Pen Editorial Regarding Climate Change. An article in the Journalism in the Americas blog by the Knight Center at the University of Texas. Read it also in Spanish and in Portuguese.
How Journalists Can Engage News Audiences on Climate Change, by Kamyar Razavi, a journalist and PhD candidate studying the nexus between solutions journalism and climate communication.
Reshaping Climate Reporting: Four Challenges and One Sign of Hope, by journalist Kristine Angeli Sabillo for the Global Challenges Foundation. Sabillo is a multimedia reporter of the ABS-CBN television network in The Philippines.
Communicating About Climate Change with Journalists and Media Producers. This 2016 paper by John Wihbey and Bud Ward includes case studies.
Narrating Climate Change. This 2014 Columbia Journalism Review article by Alex Sobel Fitts is subtitled, "Incremental journalism isn't driving home the dire state of the climate to the public, so researchers and outlets are trying to reach them through a shift in storytelling."
Environmental Communication in early 2019 published four articles introduced by an essay titled: "Climate Change Journalism: Time to Adapt." (The articles are behind a paywall, but the website sometimes posts full articles for free.)
Keep in the Ground is a series of articles by The Guardian. Listen to this 2015 podcast series on the internal discussions that guided the Guardian's coverage, featuring former editor-in-chief Alan Rusbridger's  challenge to find a new way to report on climate change.
Environmental Reporting Can Help Protect Citizens in Emerging Democracies. The weaknesses of environmental reporting in the country of Georgia is the topic for this article by Eric Freedman, a professor of journalism and chair of the Knight Center for Environmental Journalism at Michigan State University.
Part 3: Basic Resources
There are many places with excellent information on climate change, by environmental groups, national agencies, and international bodies.
The primary international forum is the Intergovernmental Panel on Climate Change (IPCC). Also key organizations: the United Nations Framework Convention on Climate Change (UNFCC), the World Meteorological Organization (WMO), and the United Nations Environment Programme (UNEP). The Green Climate Fund (GCF) is a global financial fund focused on investments related to mitigation and adaptation initiatives and the Global Environmental Facility is another funding collaboration.
Because international bodies accredit groups to be observers at meetings, they create lists that are great sources of information. Here are links to the observer lists for the IPCC, the UNEP, and the UNFCC.
News outlets with lots of international climate change coverage include Inside Climate News, Earth Journalism Network, The Daily Climate, E&E News, Ensia (focused on solutions), and China Dialogue (English and Chinese). See a longer list by the Society for Environmental Journalists and an even longer one by Milken Institute School of Public Health at George Washington University.
Here are useful sites created with journalists in mind, where you can find basic information on climate change, sources, and the debate on what's coming next.
Covering Climate Now, a collaborative initiative begun in 2019 with more than 400 news outlet partners, has a strong resources page with sections on best practices, the basics, digging deeper, on deadline, and climate solutions.
Climate Change: A Guide to the Information and Disinformation. A major resource by the Society for Environmental Journalism (SEJ). Also, SEJ editor Adam Glenn put together this guide to reporting on climate adaptation. SEJ has published many tipsheets and backgrounders on climate reporting. See the 2022 Journalists' Guide to Energy & Environment.
BBC Media Action has created online training modules for reporters about climate change.
Climate Tracker provides media training, produces reports on media coverage, offers some financial support to journalists, and publishes articles, including about international negotiations
Yale Climate Connections offers stories with a focus on how climate issues are communicated. Based at the Yale University Program on Climate Change Communication.
Climate Communication is a US nonprofit science and outreach project that prepares accessible materials, organizes workshops, and "offers one-on-one assistance to provide journalists with the most credible science."
Climate Central is "an independent organization of leading scientists and journalists researching and reporting the facts about our changing climate and its impact on the public."
The Center for Climate Change Communication at George Mason University features Climate Matters, "a climate reporting resource program that helps meteorologists and journalists report on climate impacts and solutions in ways that are local, immediate, and personal — grounded in the latest science." Also includes resources on climate and health.
The Reuters Hot List of the world's top climate scientists published in 2021. To build it, they created a system of identifying and ranking 1,000 climate academics according to how influential they are.
Reporting guidebook: Challenge of the Climate Crisis, produced in 2022 by the World Editors Forum, the global network for editors within the World Association of News Publishers (WAN-IFRA).
6 Podcasts to Help Tackle Your Climate Anxiety, a 2023 New York Times article.