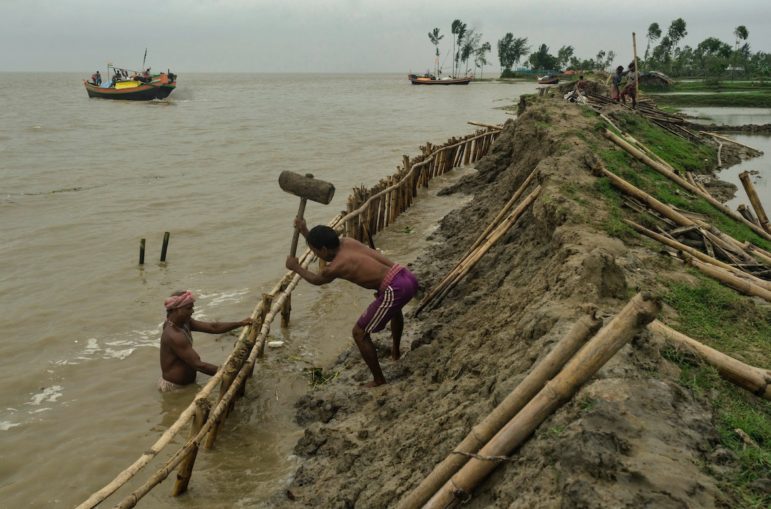 During the high tide the inhabitants of Ghoramara Island are fixing the fragile soil embankment to restrain the further land erosion and the high tide that inundates to the island that is rapidly disappearing due to the sea level rise. City: Kolkata Region: West Bengal Country: India Image: Debsuddha Banerjee / Climate Visuals Countdown
Guide
Read this guide in
Sea levels are rising because of global warming. The scientific evidence at this point is indisputable, and the consequences are likely severe. Much of humanity lives along coastlines, where even small changes in sea levels can result in record flooding, loss of communities, forced human migration, and damage to fishing and agriculture.
For journalists, explaining the causes and consequences of rising sea levels is a critical and challenging assignment. There are many stories that can be told through the eyes of those already being affected.
This guide was written by GIJN's Resource Center senior advisor, Toby McIntosh. It was edited by Nikolia Apostolou, Laura Dixon, and Reed Richardson, with fact-checking by Miranda Woolen. Unless specifically credited, photos for this guide come from Climate Visuals.
Chapters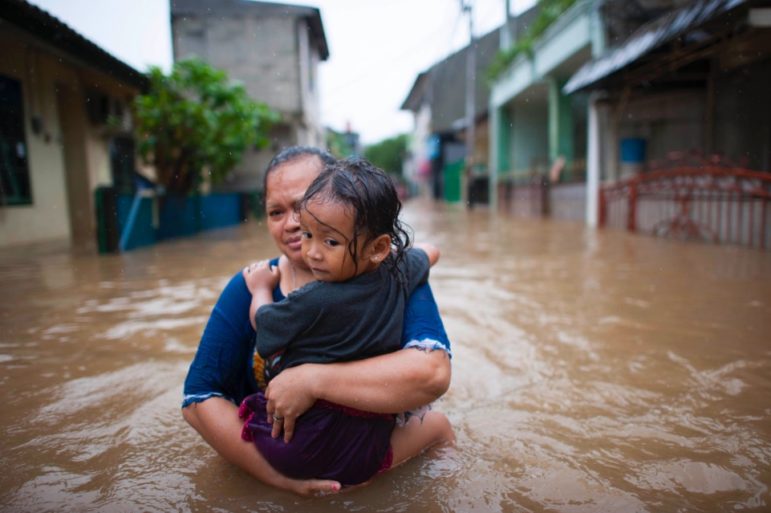 Chapter
Guide
Resource
Sea levels are rising because of global warming. The scientific evidence at this point is indisputable, and the consequences are likely severe. Much of humanity lives along coastlines, where even small changes in sea levels can result in record flooding, loss of communities, forced human migration, and damage to fishing and agriculture. To what levels […]