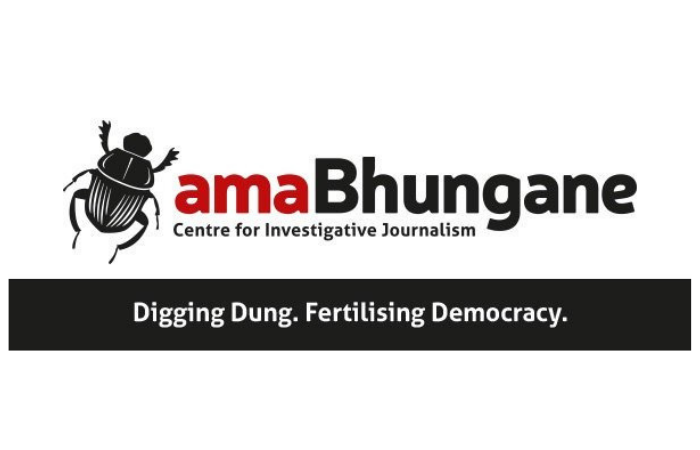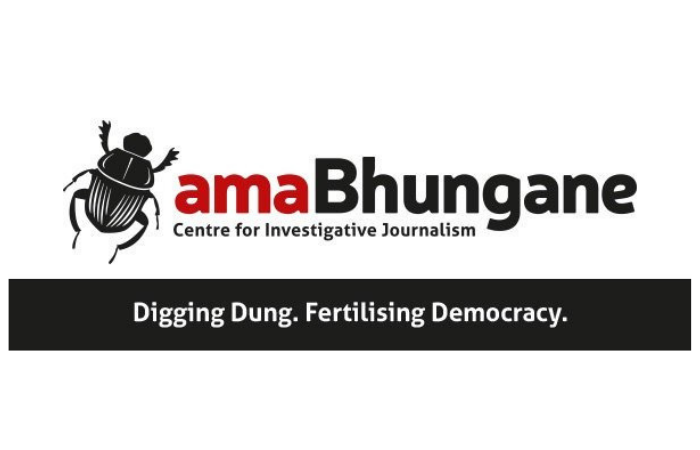 Why South Africa's Pioneering Investigative Nonprofit is Supporting Other Regional Start-Ups
Editor's Note: The Global Investigative Journalism Network has 182 member organizations in 77 countries. Many work on the front lines of independent media and innovative journalism. In this series, we look at the extraordinary work they're doing and the formidable challenges they face, from financial survival to attacks on press freedom.
A small nonprofit investigative newsroom played an outsized role in the removal of South Africa's president and his corrupt inner circle last year.
Even in its first, fledgling year as a nonprofit, back in 2010, the founders of the amaBhungane Centre for Investigative Journalism were the first to define the scope and threat of state capture in the country, where a group of businesspeople were using targeted influence to appropriate government decision-making for financial gain.
For co-founders Stefaans Brümmer and Sam Sole, the period around President Jacob Zuma's ousting in 2018 marked the end of a bumpy, innovative road to independence in a media landscape beset by political and commercial interests.
Now, amaBhungane is building a separate hub to help new investigative start-ups across southern Africa to navigate those bumps, and to attract the funding and editorial resources that they have struggled to get on their own.
amaBhungane — which means "the dung beetles" in the Zulu language — grew from the investigations unit at what was then South Africa's leading investigative news organization, the Mail & Guardian.
Having ventured into nonprofit status in 2010 – and finally separated entirely from the for-profit Mail & Guardian in 2016 – the group now shares regular scoops on power abuse with major media outlets for free, while raising funds from donors and the public.
The nonprofit is best known for its painstaking pursuit of a complex web of corrupt relations between the Zuma government and the immigrant Gupta family, revealed by thousands of leaked documents. Now living in exile in Dubai, the three Gupta brothers – Ajay, Atul, and Rajesh – extracted a fortune in South African government contracts after cultivating close ties to Zuma's inner circle. They have been linked with the erosion of several democratic institutions.
For many South Africans, revelations around the Zuma government corruption were illuminated through the dogged coverage driven by the investigative unit's "Zuma Inc" reporting, led by Sole and Brümmer.
But Anton Harber – GIJN board member and adjunct professor of journalism at the University of the Witwatersrand – says the broader state capture series and the centre itself was built on a decade of staff reporting work: "When the #GuptaLeaks story broke, they had almost 10 years of solid work behind them to understand what lay behind this story, allowing them to produce a quality and depth that would have maximum impact."
Harber adds: "The existence of amaBhungane as an independent, nonprofit body has enabled them to devote time and resources to long-term projects in a way nobody else can in this country."
With an editorial staff of just four full-time reporters, amaBhungane's defining characteristic is for punching well above its weight in three separate areas: award-winning stories, information rights advocacy, and, now, independent newsroom development.
Brümmer says the company expects to launch the Shared Services Centre (SSC) for Investigative Journalism by September this year, and that half-a-dozen budding nonprofits are already lined up as members.
He says new and potential nonprofit newsrooms in small markets like Namibia, Swaziland, Lesotho, Malawi, and Zambia have struggled to attract foundation funding for similar, avoidable reasons. Brümmer says the time and financial costs for assessing grant requests are similar for donors, no matter the size of those requests – so small grant applications were often declined due to their inefficient project ratio. Meanwhile, he says hiring even a single professional fundraiser can mean an admin-heavy structure for newsrooms with just three journalists.
"We looked at why all these centers were struggling to diversify their funding the way we were able to, and it seems the problem for funders is that these centers are perceived to be in far-away places, and that the cost-benefit analysis didn't work," says Brümmer. "Donors need to spend a lot of time and money to make a relatively small and possibly risky grant. So we thought: Let's centralize the fundraising function and put all these centers into one pot, and sell the proposition of supporting a de-risked list of investigative journalism centers in the SADC [South African Development Community] region to funders. Those centers can still raise funds on their own, but otherwise donors will deal directly with the Shared Services Centre, which would know how to talk to donors and to fill in all the forms and submit report-backs on time."
Brümmer says amaBhungane had already secured a "substantial" funding commitment for the SSC from one donor, and was confident about the support of a second.
The half dozen investigative groups likely to use those SSC resources now hope to emulate amaBhungane's march to independence for the same fundamental reason that amaBhungane was formed in 2010: so that their reporters can simply be left alone to choose and pursue the investigations they deem important.
Says Brümmer: "What the Mail & Guardian always understood was that all good reporting should be investigative to a greater or lesser extent. But, as is the case with every internal [investigative unit], you were not left alone to get on with your long-term investigation. There was always some urgent need to help out on a deadline story – 'Oh, we don't have a lead! Help us rustle something up!' So we said to them, we'll sign a service agreement with you, where you keep paying exactly the salaries and operational costs that you had been paying, but just to the new [nonprofit] entity. We'll guarantee you at least the same level of service. We can then go out and seek external, charitable funding, and grow ourselves, and you may get even better stories."
He says the investigative unit of The Namibian newspaper is currently in the same position that they found themselves in when first exploring nonprofit options in 2009.
"They're wanting to strike out on their own, but with a tied relationship; we've been able to advise them extensively on the pitfalls in the likely path ahead," says Brümmer.
Meanwhile, Lesotho's MNN Centre for Investigative Journalism, Zambia's Makanday Centre for Investigative Journalism, Botswana's INK, and the Inhlase Centre in eSwatini (formerly Swaziland) all find themselves in various stages of the journey to independence and sustainability.
Sechaba Mokhethi, managing director of MNN, says: "We consider the SSC as a commendable model to boost our internal sustainability. We have been receiving funds from one donor from 2017 and [they] have been decreasing from year-to-year. Most investigative journalism centers in southern Africa were formed under amaBhungane's mentorship, both editorially and through investigative journalism workshops."
amaBhungane made its ultimate move to autonomy in 2016, when it severed ties with the Mail & Guardian and sought its own offices in Johannesburg, Cape Town, and Durban.
Nic Dawes – now deputy executive director of Human Rights Watch – was the Mail & Guardian editor who saw the investigations unit strike out on their own path.
Dawes says: "When we incubated amaBhungane, as a stand-alone investigative nonprofit within the Mail & Guardian, we did so because we believed South Africa, and the region, needed more and better investigative journalism than prevailing commercial models could provide. Reporting that patiently builds evidence, over years, even decades; courage in the face of threats, surveillance, and intimidation; and clarity of purpose are the hallmarks of amaBhungane's work."
While charitable foundations funded 70% of amaBhungane's budget, Brümmer says the twin challenges of independence were working out a publication policy, and replacing the 30% of budget finance that had been provided by the Mail & Guardian.
Brümmer and Sole found that South Africa's hyper-concentrated media market meant that they simply could not charge for content.
"At first, we thought: Let's do mini-service agreements with a number of potential co-publishers, who might pay us a modest retainer — a modest flat-rate figure because of the risk that we couldn't guarantee the quantity," he says.
"We tested this idea with the Sunday Times, City Press, and Mail & Guardian, but it [didn't work]. The Sunday Times was willing to pay a lot, but were not willing for us to share other stories with other publishers. That's when we thought: Let's give away our copy to those we judge to be worthy, and the only pecuniary obligation for them is to cover our legal risk. That flew well with everyone."
The quality and impact of the stories themselves have helped to replace that potential 30% budget deficit. Brümmer says an already strong wave of crowdfunding donations from ordinary readers was accelerated by public appreciation for the bullet-proof power of the state capture series.
Protected by its own evidence and the legal resources of South Africa's largest publishers, amaBhungane has since managed to expose systemic domestic corruption while avoiding successful legal challenges to its investigations.

Harber describes amaBhungane as "a model for the region."
"When they broke away from the Mail & Guardian, I must admit I was very concerned, as I doubted their capacity to survive," he says. "I was particularly worried about their model where they do not charge for their material. I am pleased to say they have not just survived, but thrived, and I can only hope that funders also see the value of the other investigative units which have sprung up in neighbouring countries."
He adds: "One thing stands out about amaB: their principled and firm stand on issues of ethics and independence. They have strongly restrictive rules on the conditions under which they accept funding, and have stood by it. This has paid off. Their reputation is now solid, enabling them to withstand the occasional onslaught from those [who] do not like their work."
In 2017, the team went beyond the domestic in revealing the complicity of global commercial brands in the illegal effort for state capture.
amaBhungane reporter Susan Comrie revealed that some billion-dollar companies with pristine reputations in western markets were engaged in reckless business development practices in developing countries.
Comrie revealed that software giant SAP had paid some R100 million (about US$7 milllion) in kickbacks to a tiny front company for the Gupta family in order to secure contracts with South African parastatals (government-owned companies).
Using the leaked documents merely as a starting point, Comrie and her colleagues were able to show how millions in "sales commissions" paid by SAP would then "bounce" from the front company's bank account to Gupta-linked companies within days. And, last year — in a serious blow to SAP's global reputation — Comrie proved that the software giant had known about the corruption risk since April 2016, and had plowed ahead with the Guptas anyway.
"What we've learned about the likes of SAP, KPMG, and McKinsey is that their sometimes reckless practices are very likely occurring in other parts of the world," says Comrie. "One advantage we have, in a way, is that we can be the first to recognize some alarming global practices, because [South Africa] is a fairly large economy that attracts multinational players, but at the same time it has been deeply affected by corruption and state capture for over a decade. And it really was a state capture frenzy."
Comrie says that ring-fenced investigative reporting teams had proved to be particularly crucial in unmasking shell companies and fronts, since law enforcement agencies in the region lacked expertise and capacity in those areas.
"What's different about amaBhungane is the depth and scope and thoroughness of how we approach investigations," she says. "Even after three years, I'm still sometimes taken aback by how ambitious Stef and Sam can be — ambitious in the sense that they don't let the complexity of the crime or the absence of sources deter them. I think a good example of that was Craig McKune's Steinhoff investigation, which took several months, but was able to break open complex offshore structures that had eluded auditors with far better access. And considering how complex corruption and corporate crime has become, I think that's where we can really make a difference."
Comrie suggests that the nonprofit model can also address a key problem in the performance indicators assessed for investigative reporters: "The problem with most traditional newsrooms is that your KPIs [or key performance indicators] are set for how many front page and page lead stories you've produced in X months, which really can encourage the wrong kind of investigative stories. It encourages quick hits, and responses to a document leaked by someone."
Certainly, Comrie's recent story on social media manipulation revealed the kind of coverage that commercial media would be unlikely to pursue at all.
In March, she revealed that teams of professional Twitter influencers were conducting coordinated propaganda campaigns in support of ANC individuals in the spotlight.
The pattern she noticed was this: Apparently unrelated people with popular social media accounts would suddenly, and simultaneously, fire off dozens of seemingly passionate posts and retweets on a very specific political issue – despite having no record of interest in that issue, and rarely returning to it again.
There was no smoking gun: She was unable to prove that the whole network was paid by a political party. Instead, Comrie revealed how political social media "influencer" campaigns work in South Africa, and why they could grow to pose a major threat to democracy if left unchecked.
"I was just sitting on Twitter and watching the response to one of our stories, out of curiosity, when I started noticing these strange trends," she says. "I had never looked at data on social media before; I didn't have technical coding skills. It's something I'm trying to build up now. It took a lot of trial and error and a long time. I never would have had the space to do that kind of story in a traditional newsroom."
amaBhungane's pioneering journey describes a remarkable, wider story of nonprofit investigative journalism in southern Africa. It is the story of fraternal help.
At each of perhaps a dozen development steps, amaBhungane has either been helped by a publisher that had no obligation to assist, or it has helped a start-up unit or even a rival publication.
The Mail & Guardian allowed the company to use its offices in Cape Town for months after they had severed contractual ties, and the paper allowed amaBhungane to use its website and content management system for years. A rival organization, the Daily Maverick, shared the #GuptaLeak documents that had been handed over to editor Branko Brkic, in the belief that the nonprofit could properly unpack the mountain of data. It did.
In turn — but without obligation — amaBhungane mentored Daily Maverick reporters through internships, and helped them launch their own semi-autonomous investigative unit, Scorpio.
And, of course, amaBhungane now offers major, well-resourced publications their scoops for free.
Says Brümmer: "The reason the nonprofit model is so important for the region is the extent to which commercial media is co-opted by political and commercial players. Stories are routinely killed due to pressure from those players. So the Shared Services Centre is important. But even though we are incubating it, we don't want to be in charge of its management. It will graduate into something fully independent."
---

Rowan Philp is a multiple award-winning journalist who has worked in more than two dozen countries. Currently based in Boston, Philp was the chief reporter and London bureau chief for South Africa's Sunday Times for 15 years.