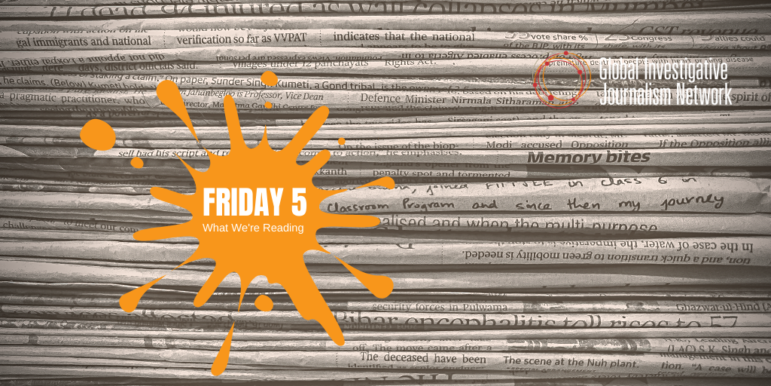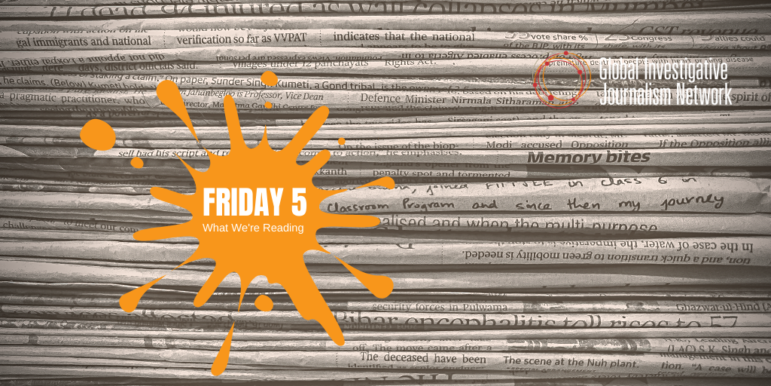 What We're Reading: How The New York Times Scooped Its Own Collaboration with ICIJ
This week's Friday 5, where we round up our favorite reads from around the online world in English each week, includes a story from The Washington Post about how The New York Times scooped its own collaboration with ICIJ, Ben Heubl's tutorial on how investigative journalists can use machine learning in their reporting, and tips from Witness on how to capture and preserve video documentation during internet shutdowns.
The New York Times Scoops its Own Collaboration Effort, Then Apologizes for the 'Oversight' (The Washington Post)
Ben Heubl, an associate editor at E&T magazine in London, wrote a tutorial on how journalists can use machine learning in their investigative reporting. The tutorial is divided into three sections, starting simple and getting more complex. In a comfort to most of us out there, Heubl says "I am not an expert, merely an enthusiast," who "used some of these techniques in my reporting, to really just to make my life easier." You might also want to check out his previous guide on using open source satellite data in investigative reporting.
Can Journalism Be Saved? (The New York Review of Books)
This review by Nicholas Lemann — staff writer at The New Yorker and former dean of Columbia University's Graduate School of Journalism — offers up a sobering, not-really-ever-golden-age history (unless you count the '60s and '70s) of the (mostly) American newspaper trade and the current dismal landscape. He refers to 14 books, including Jill Abramson's "Merchants of Truth" and Alan Rusbridger's "Breaking News," venturing into the terrain of our broken advertising model, Google and Facebook's media bonanza, and the motivations of wealthy patrons like Jeff Bezos. For GIJN members, he does find some good news in the "impressive growth — from a very low base — of nonprofit news organizations that focus narrowly on journalism of high public value rather than try to replicate the entire range of a traditional newspaper."
---

Tanya Pampalone, GIJN's managing editor, rounded up this week's Friday 5. Tanya is the former executive editor of South Africa's Mail & Guardian and former managing editor of Maverick (now Daily Maverick). She is a contributor to Unbias the News: Why Diversity Matters for Journalism and Southern African Muckraking: 150 Years of Investigative Journalism Which Has Shaped the Region. She is currently producing a podcast based on I Want To Go Home Forever: Stories of Becoming and Belonging in South Africa's Great Metropolis, a book she co-edited.