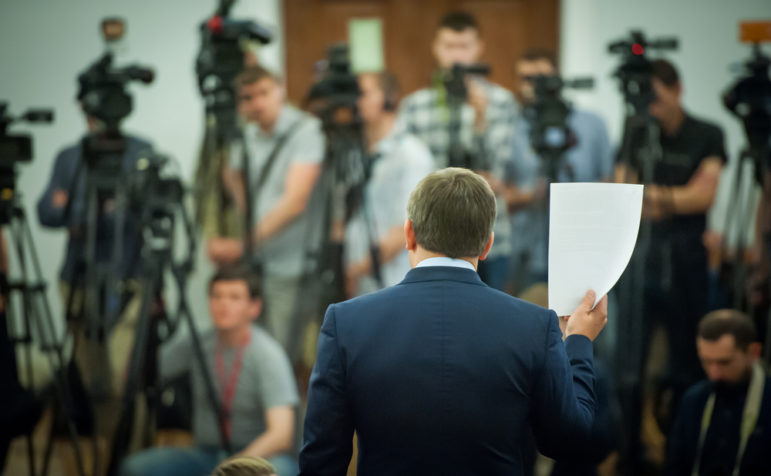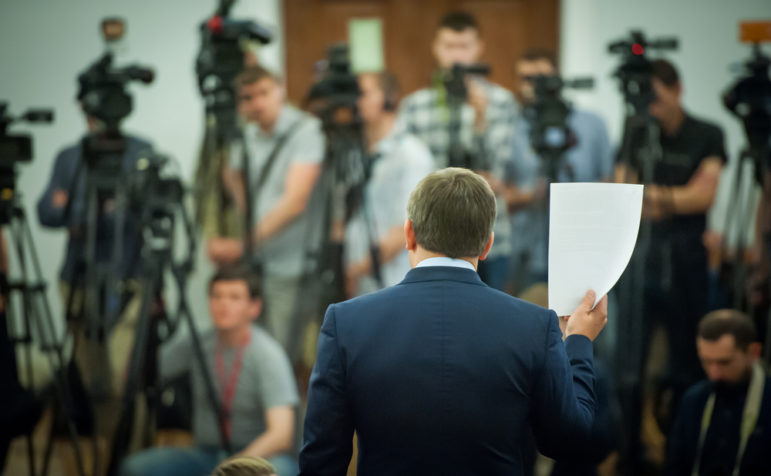 What Governments Can Do to Preserve the Press: A New Deal for Journalism
This article is adapted, with permission, from the executive summary of the full report "A New Deal for Journalism" published by the Forum on Information & Democracy's Working Group on the Sustainability of Journalism. 
A "Potential Extinction Event"
Independent journalism is an essential force for democracy and open societies but is facing an existential threat from a set of interlocking challenges that, in their scale, complexity, and systemic nature, is akin to its own version of the climate emergency. A hostile political environment at best, and an authoritarian resurgence at worst; declining revenues as a result of the move to a more digital, mobile, and platform-dominated media environment; and fraying public trust has left journalism in a precarious state.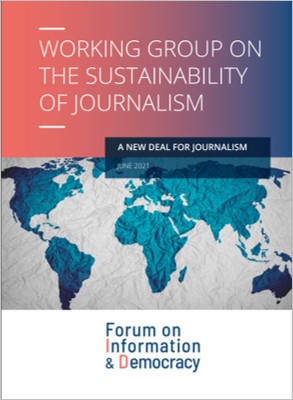 The crisis facing independent journalism is of historic proportions, and it requires those with the power and foresight to act to confront this crisis with an historic response. The industry is experiencing a "potential extinction event" as the certainties (chiefly the advertising-supported model) under which journalism operated for 40 to 50 years fall away.
The challenges journalism is facing in many societies are the result of failures, notably by the news industry itself, in which many have failed to serve significant parts of the public, to truly reckon with why many people do not trust the journalism they see, and to adapt to the realities of the new environment. Policymakers, too, have largely continued to apply 20th-century policy and regulation to 21st-century media and communication environments and may value incumbent or vested interests over the broader public interest. And governments, political and private interests are waging a war on journalism symptomatic of broader democratic failures.
'The New Deal for journalism aims at creating an ecosystem that allows quality journalism to flourish," says Christophe Deloire, chair of the Forum on Information & Democracy and Secretary General of Reporters Without Borders (RSF). "This would be particularly important for investigative journalism to get a commitment by all types of stakeholders. By nature, investigative journalism requires energy, time, capacity to travel and work with networks. How will the media outlets have the capacity to fund it in the future? This is a key question for our democracies. The New Deal can represent a key commitment, and lead to concrete actions."
The Need for a New Deal for Journalism
The COVID-19 pandemic has worsened the sustainability crisis of journalism and accelerated the impact of these still unsolved systemic issues. The need for concerted action to overcome these challenges – for a New Deal for Journalism – is urgent, across societies from rich to poor, from the international to the local level, from cities and suburbs to villages and rural areas: in short, for all communities. Ensuring the sustainability of independent journalism will require action by governments, as well as by journalists, news media, platform companies, investors, funders, civil society, and others.
This report focuses particularly on what governments can do to help ensure sustainable journalism for the future. As with the climate emergency, there is an urgent need for action, but no single, easy, quick solution. There are just two alternatives. Governments can do nothing, or, worse still, follow the path of those governments who are undermining media freedom or dismantling policies already in place to support independent journalism. The cost of inaction, or of actively weakening journalism, is incalculable, as this will weaken our societies and put our political systems at risk.
Alternatively, governments can show their commitment to enabling independent journalism by protecting fundamental rights, by committing financial and institutional resources, and by convening collaboration among diverse and even competing stakeholders for the common good.
Acting now will require a commitment of public resources but will deliver a significant democratic and societal return on investment.
It is, we believe, a matter of choice.
Our Methodology
This report identifies a set of policy options for governments that want to act to improve the sustainability of independent journalism in their country. It also provides a basic outline for those who want to assess how their government is doing relative to established international examples of good practice. The response requires governments to make financial investments, but also investment in institutions and fundamental rights.
We focus on policy options that are evidence-based or at least have demonstrated proof-of-concept, that command broad-based political and public support in the countries where they are already in place. We look at policies that are oriented towards ensuring the future sustainability of independent journalism, and not towards protecting the specific interests of any one incumbent industry or organization.
What Governments Can Do to Help Independent Journalism
These options are structured around four areas for action. First, ensuring the freedom that is a necessary precondition for genuinely independent journalism. Second, enhancing the funding that enables independent professional journalistic work by supporting independent private sector, public service, and nonprofit news media. Third, creating a more enabling future environment for independent journalism in part through institutional reform. Fourth, highlighting solutions that point to a more sustainable future for journalism.
1.  Freedom comes first on our list, because without respect for fundamental rights and media freedom, no amount of funding or focus on the future will ensure genuinely independent journalism and, without respect for human rights, government support to media would turn into the means of media capture. Conversely, freedom without funding and an enabling future would leave journalism, and by extension our societies, diminished and vulnerable. Governments that do not respect free expression and media freedom typically do more harm than good when they intervene in other parts of the media environment. Media freedom, domestically and internationally, is the bedrock for the sustainability of journalism.
2.  One substantial indication of whether governments are serious about ensuring the sustainability of independent journalism is their willingness to commit real resources. If governments globally committed just 0.1% of GDP – half of what some countries already do through direct and indirect measures – the total figure could amount to several tens of billions of dollars annually. To put this in perspective, this is just 20% of what governments spend worldwide every year on subsidizing fossil fuels. Public commitments of that order among, for example, the countries that make up the G7, G20, the Media Freedom Coalition, the International Partnership on Information and Democracy, and participating states in the Summit for Democracy would be utterly transformative and could greatly enhance the quality, diversity, and equity of news coverage globally.
While these funds should ideally come from general taxation rather than hypothecated taxes, those worried about the potential additional pressures on public finances can take heart from the fact that public expenditure on journalism may be offset by receipts from new sources. The OECD estimates, for example, that addressing the tax challenges arising from multinationals and digitalization (e.g., from companies such as Alphabet, Amazon, Apple, Facebook, and Microsoft) can help raise at least US$100 billion in tax revenue annually.
3.  By contrast, if governments do not act to strengthen the enabling environment for independent journalism, and if market forces are allowed to play out on their own, there will be few winners and many losers. The winners will primarily be the platform companies who have grown to enormous size in the digital media environment, as well as a limited number of up-market, elite-oriented national and international news media serving already well-served audiences. The losers will include not only the already threadbare independent news media struggling to deal with the impact of the pandemic on top of the already considerable pressures of a more digital, mobile, and platform-dominated media environment, but also the citizens they serve across the world, especially in poor countries, at the local level, and in underprivileged communities.
Acting to ensure the sustainability of independent professional journalism in this situation is not about propping up ailing incumbents, handing money to proprietors and shareholders, or collapsing back into outdated forms of state aid trying to preserve industries in terminal decline, but about creating an enabling, competitive environment where it makes sense to invest in news production. That includes favoring nonprofit journalism, developing competition and platform policies that enable journalism to thrive in digital markets, and opening multiple routes through which journalism can find support.
4.  The report highlights other areas for support that can help journalism transition at speed and at scale to a new and more equitable future. While the challenges the field faces are real, there are also positive signs in many places that point to a future in which independent journalism can have a greater say over its own future.
Internet users have access – where barriers or controls are not put in their way – to more diverse news and information than ever before in human history, and new ways to access content, express themselves, connect and communicate with others, and organize. We are also seeing the rise of collaborative journalism; open-source investigation and data journalism; strong growth in reader revenue and donations among high-quality news publishers; improving business practices; new forms of engagement with audiences, including through membership and co-operative ownership; and increased donor and investor interest.
This report provides a list of recommendations for those who prefer action over inaction, a list that provides policymakers with options that already have evidence or proof of concept, and that provides citizens and others who hold policymakers to account with a simple scorecard for assessing how their government is doing.
Acting now, by funding journalism, comes with a cost. But the cost of inaction is incalculably greater.
To ensure the sustainability of independent professional journalism and news media, there are a number of measures that governments should take.
First, ensure the freedom that is a necessary precondition for independent professional journalism and news media and their sustainability: 
> Honor all their domestic and international commitments to fundamental human rights and close the implementation gap between treaties and the situation on the ground when it comes to freedom of opinion and expression, media freedom, and the safety of journalists.
> Enlarge, deepen and implement the Partnership on Information and Democracy, which is a framework for the creation of democratic safeguards in the global information and communication space, including for the right to information.
> Domestically, they should ensure:
Full transparency of media ownership as part of broader transparency, anti-corruption, and financial integrity measures – especially disclosure of the beneficial (ultimate) owners of media outlets – so citizens can form their own view about any potentially undue political or commercial influence.
> Internationally, they should ensure that:
The international community uses the instruments and means at its disposal to push all states to progressively realize their obligations: to counter regression, this will require new levels of cooperation through existing and emerging bilateral, plurilateral and multilateral relationships, instruments and mechanisms, including trade and aid;
Online content moderation, whether done entirely unilaterally by individual for-profit private companies, under some form of self-regulatory or co-regulatory oversight, or done on the basis of regulation and/or at the behest of governments submitting requests to companies, is done on the basis of Community Standards/Terms of Service and/or a legal basis that is fully compliant with international standards, and is consistent, transparent, and provides due process.
Second, provided citizens can be confident government are demonstrably committed to the freedom and not the 'capture" of independent journalism and news media, consider implementing domestic and international policies that have a proven track record of enhancing the plurality and sustainability of funding, and can command broad political and public support to ensure a stable environment, including: 
>  Direct domestic support for independent professional journalism and news media, on a legal, fair, transparent, and equitable basis, and with safeguards against real or perceived ways of influencing editorial content, such as:
Direct subsidies, whether direct or through independent intermediaries, in ways that do not privilege old-fashioned forms of distribution and that are tailored to support local journalism and journalism serving underserved, underprivileged and marginalized communities;
Full transparency of government advertising, and ensure, through consultation, legislation and regulation, fairness, equity, and transparency in how, by whom and to whom it is allocated, in order to prevent market distortion, the strengthening of government-friendly media and the 'soft censorship' of independent media;
Ensuring that public service media are genuinely independent of political interference or control in their governance, operations, finance, and editorial, with a clear remit, ability to operate across all relevant platforms, and appropriate, stable, long-term public funding
>  Indirect support for independent professional journalism and news media, offered with safeguards against real or perceived ways of influencing editorial content and not tied to specific forms of distribution, such as:
VAT and tax exemptions, tax relief on editorial roles, and other forms of tax credit;
Mechanisms for citizens to support independent media of their choosing through media vouchers,tax relief on subscriptions, or income tax designations.
>  Direct international support for public interest journalism and its enabling environment by committing publicly a substantial, increased part of official development assistance (ODA) budgets as part of broader support for democracy, transparency and good governance, ensuring the proper independent, fair and transparent governance and allocation of such funds, and improving data standards and knowledge- sharing around such funding.
>  Supporting the growth of mission-driven investment for journalism businesses by:
Supporting and underwriting national and international blended finance vehicles or other social investment mechanisms;
Providing specific incentives (e.g., write-offs) to investors who sell or transfer local media to public-interest/mission-driven investors;
Incentivizing investors to provide greater access to capital for public interest journalism founders and investors from diverse or marginalized backgrounds.
>  Ensuring that philanthropy has the freedom to operate within and across borders and that regulatory frameworks enable philanthropy to fund for-profit as well as nonprofit media.
Third, beyond implementing one or more of these policies, governments could furthermore create a more enabling future environment for independent journalism and news media by:
>  Easing the creation of and incentivizing support within and across borders for nonprofit news media, though, where relevant, reform of tax codes, charitable frameworks, company formation, and international equivalence, in order to enable the emergence of a class of independent professional media focused solely on public interest goals.
>  Supporting, adopting, and improving proposed international measures on taxation such as a minimum global corporate tax rate (including the proposed OECD, G7, and METR [Minimum Effective Tax Rate] models), and supporting independent journalism out of the increased tax take.
>  Acting to ensure commercial digital markets are competitive, by examining the need for measures on, for example:
Data access, portability, and multihoming/interoperability;
Increased focus on data and non-price competition in competition enforcement;
Greater scrutiny of mergers and acquisitions, including considering data collection and other issues that may not raise traditional red flags;
Greater scrutiny of situations where there are dominant players who may both be the market and be in the market.
>  Instructing independent regulators in media, internet, communications, privacy, and competition to examine the interplay of privacy, digital ad markets, social media, and related fields.
>  Funding and supporting the domestic and international field infrastructure that can carry out policy and advocacy work to defend the rights of journalists and news organizations, and advocate for policy and regulations in line with those rights and standards.
>  Lowering the costs of independent journalism and open-source intelligence, through:
Respect for and implementation of freedom of information access laws;
Adoption and implementation of international open government standards, including on public procurement and contracting, and publicly accessible open data.
>  Providing structural support to the knowledge infrastructure of the field, such as funding for:
Lifelong training of journalists and updating of curricula and methods;
Increased resources for industry-relevant applied research and industry data;
Increased funds and incentives for R&D for innovation;
The inclusion of journalism and media as a strategic sector in national AI strategies, and as a component or focus of centers of expertise in AI/ML and other advanced computation methods.
This post is an edited excerpt of the report "A New Deal for Journalism" published in June 2021 by the Working Group on the Sustainability of Journalism from the Forum on Information & Democracy. It is republished here with permission. 
Additional Resources
GIJN Resource Center: Sustainability
GIJN Video Series: Making Investigative Journalism Sustainable
From Traditional Journalism to Sustainable Journalism
---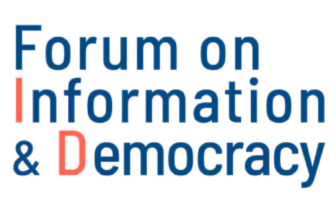 Sameer Padania is lead rapporteur for the Working Group on the Sustainability of Journalism at the Forum on Information & Democracy and co-authored this report with Emma Goodman,  Louise Anglès-d-Auriac, Camille Grenier, Thibaut Bruttin, and Iris de Villars.