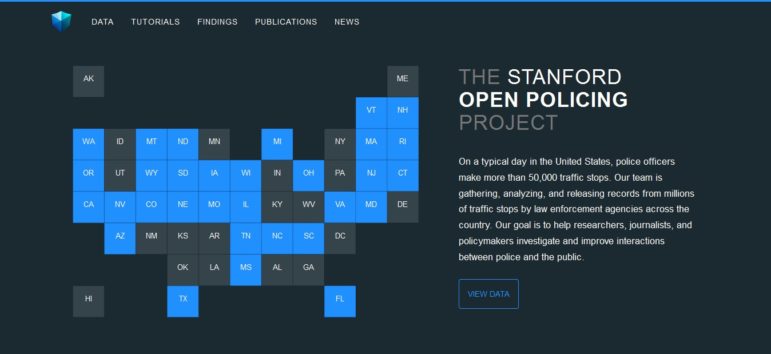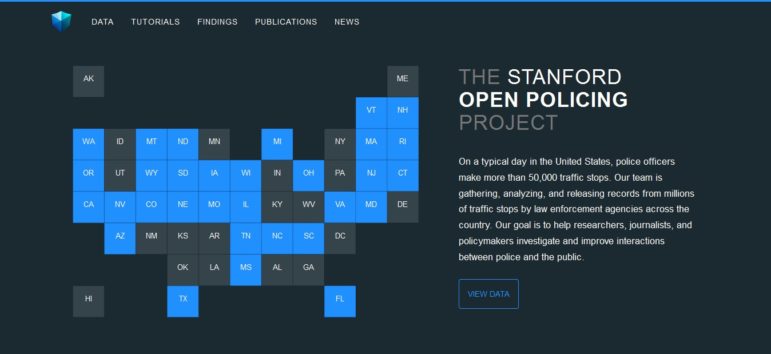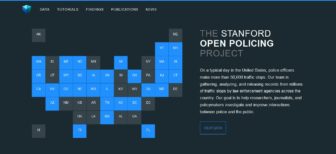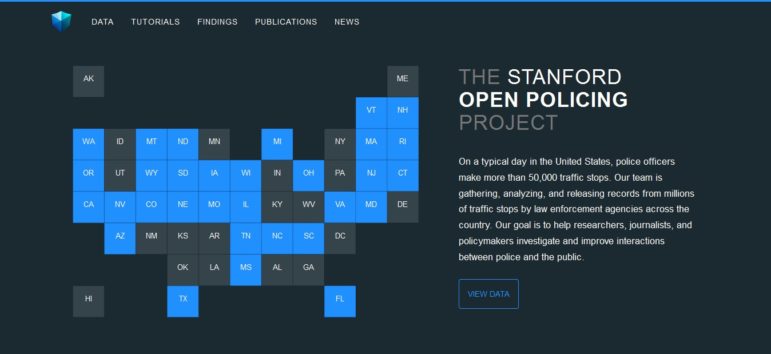 What's the global #ddj community tweeting about? Racism. Our NodeXL mapping from June 19 to 25 includes Germany's discriminatory housing by @SPIEGELONLINE and @br_data, data on cop stops by race from @StanfordEng and @StanfordJourn, and a report on big data for gender from @Data2X.
Germany's Housing Discrimination Problem
Bayerischen Rundfunk and Spiegel journalists sent 20,000 housing requests to the German authorities in order to investigate whether there is a systematic disadvantage against non-German profiles. They found it was particularly difficult to find apartments when the seeker was of Turkish or Arabic origin.
20.000 Anfragen, 8000 Antworten, ein eindeutiges Ergebnis. Wichtige Recherche von @SPIEGELONLINE und @br_data: https://t.co/icjYHIFJNr pic.twitter.com/34svmR7YDW

— Simon Hurtz (@SimonHurtz) June 22, 2017
Open Policing: Data on Cop Stops
The Stanford Open Policing Project, a unique partnership between the Stanford Computational Journalism Lab and the Stanford School of Engineering, collects data on vehicle and pedestrian stops from law enforcement departments across the United States. There are already 130 million records from 31 state police agencies collected, and analysis of the data revealed significant racial disparities in policing.
Why care? Traffic stops are the most common interaction that police have with the public: https://t.co/DkoOU2mKwa pic.twitter.com/XSpj4dpol3

— Vignesh Ramachandran (@VigneshR) June 26, 2017
Labour's Youth Boost: Britain in 2017
The Guardian's analysis found that young voters gave Labour a significant boost while many voters also crossed party lines, challenging traditional class-party loyalties.
Young voters, class and turnout: how Britain voted in 2017 https://t.co/YhgD7EkkTq Worth reading

— Richard Murphy (@RichardJMurphy) June 20, 2017
Big Data for Gender
In Data2X's report "Big Data and the Well-Being of Women and Girls," researchers demonstrated how four big data sources can be harnessed to fill gender data gaps, measure gender inequality and improve understanding of the mental health of girls and women.
What big data can tell us about the lives of women and girls in resource-poor settings: https://t.co/rGdl5thQjd @Data2X #genderjustice

— IWHC (@IntlWomen) June 21, 2017
Foreigners in Switzerland
Switzerland has one of the highest proportions of foreign residents in the world. Swissinfo.ch took a closer look at the length of stay of foreign residents in Switzerland by nationality.
#Switzerland has a high share of foreigners, but 40% of them are born or have lived there >20 yrs https://t.co/JbLkVL25XV #ddj #dataviz pic.twitter.com/KNcCijJVwi

— Duc Quang Nguyen (@duc_qn) June 22, 2017
Interactive: Switzerland's Disappearing Post Offices
About 600 post offices will be cut by 2020. Blick analysed which cantons will be particularly hard hit by the disappearances.
Grosse Auswertung zum Poststellen-Abbau: Trifft es auch Ihre Gemeinde? https://t.co/ZXOZzqioL4 pic.twitter.com/qlXVWEnw4Z

— Blick (@Blickch) June 22, 2017
Visualizing Data with Tableau
Learn how to visualize data with Tableau following this clear, step-by-step guide prepared by 2016 School of Data fellow Omar Luna.
Aprende paso a paso a visualizar datos con este tutorial de @TableauPublic. #Dataviz, #DDJ https://t.co/rzaYs3e5OH

— Escuela de Datos (@EscuelaDeDatos) June 20, 2017
ICFJ Knight Fellowship in Latin America
The ICFJ is seeking outstanding applicants with a background in digital journalism for a one-year fellowship in Central America, Mexico and/or Colombia
Help #LatAm newsrooms strengthen their investigative reporting. Become an @ICFJKnight Fellow: https://t.co/HOnuRoaIMb #mediadev pic.twitter.com/yOHrpcp6tk

— ICFJ (@ICFJ) June 23, 2017
2017 School of Data: Fellows & Experts
School of Data announces its selection of 2017 fellows and its addition of data experts.
Welcoming our 2017 Fellows and Data Experts! https://t.co/3coUqcQN1f @SchoolOfData #scoda #opendata #ddj pic.twitter.com/gJc2e010hB

— Open Knowledge Intl (@OKFN) June 24, 2017
Data Journalism at University College Dublin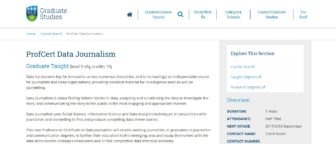 This new Professional Certificate in Data Journalism will enable working journalists, or graduates in journalism and communication degrees, to further their education in this emerging area and equip themselves with the data skills needed in today's newsrooms and in the competitive, data intensive economy.
Thanks, once again, to Marc Smith of Connected Action for gathering the links and graphing them.
For a look at Marc Smith's mapping on #ddj on Twitter, check out this map.