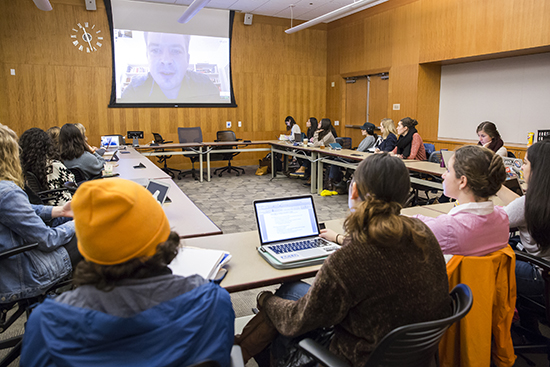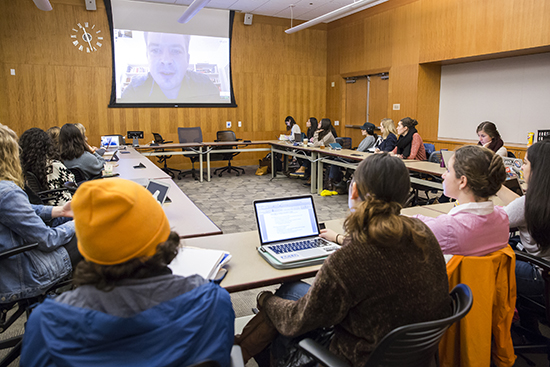 Adebayo Okeowo traveled more than 10,000 miles to the University of California, Berkeley from South Africa. Alexandria Matic, from Canada, came from 2,500 miles away. A handful of United Kingdom residents journeyed 5,000 miles to the campus, too.
They were among 35 young people at a first-ever summit for the growing workforce of college students being trained worldwide to review and verify digital content — typically videos shot by citizens who witnessed atrocities —  that could help human rights lawyers prosecute war criminals.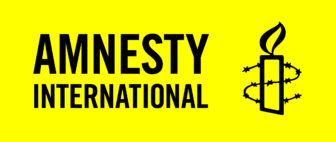 The Human Rights Center at UC Berkeley's School of Law, along with Amnesty International, hosted the June 26-29 event, which included 16 students from Berkeley's nearly year-old Human Rights Investigations Lab and 14 more from the University of Pretoria, the University of Essex and the University of Toronto, which subsequently launched their own labs. Soon, the University of Cambridge will join the group.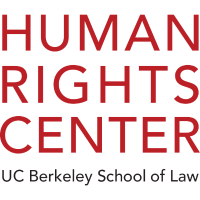 "Our ultimate goal this week is to learn from our first year of operation so we can produce a report and replicate this program at other schools," says Alexa Koenig, executive director of the Human Rights Center, of which Berkeley's lab is a part. "We're getting significant interest from other universities that want to launch something similar."
"Nothing can substitute for the human connection," adds Okeowo, a University of Pretoria PhD student in human rights law, of this rare chance to meet face-to-face with peers he's only known via social media such as Slack, a team messaging platform.
During the past school year, in partnership with Amnesty International, students in the four college labs — all part of Amnesty International's Digital Verification Corps — have examined thousands of hours of YouTube videos, completed more than 6,000 work hours, investigated reports of human rights violations in more than a dozen countries and produced background intelligence for two major legal cases and contributions to efforts like the Syrian Archive.
"The common thread between these students," says Koenig, "is a desire to use their education to impact the world; a second is the chance to engage in the latest methods for investigating human rights abuses."
Top experts in open source investigation methods gave students advanced training at the summit. They included Eliot Higgins, founder of Bellingcat, an investigative search network; New York Times reporter Malachy Browne, a pioneer of international investigative reporting via eyewitness media and community engagement; an investigator with the International Criminal Court; and Sam Dubberley, manager of Amnesty International's Digital Verification Corps.
"In many locations, it's now difficult for human rights researchers to be present on the ground. It's too dangerous to go to Syria, for example, and the Democratic Republic of Congo refused visas for Amnesty researchers," explains Dubberley. "So we have to turn to new tools — video, images, audio files, text messages, satellite imagery, mobile phone footage — to investigate human rights abuses. Open source intelligence has become a critical tool. It doesn't replace traditional human rights fact-finding, but it helps us add to it."
Dubberley says these college students — including the 60 in Berkeley's lab who come from 25 different areas of study and more than a dozen countries and who collectively speak 18 languages — "are some of the best and brightest students in the world. They're a great match for this work, and they're the next generation of human rights investigators."
Documenting war crimes
At Berkeley, Human Rights Investigation Lab volunteers have two main tasks — digital discovery and the authentication and verification of information. Additionally, they're taught to think of and treat open source information as potential legal evidence, "and that's not something the other universities are doing, at least not yet," says Koenig.
Berkeley's lab is also unique among the rest because of the diversity of its students and its inclusion of undergraduates. "We have all these amazing students with different backgrounds, skills and languages," Koenig adds. "The Human Rights Center was a pioneer of this, training people from many disciplines to work together as a flexible team that can address a whole ecosystem of issues."
Painstaking work is required of the students to make sure the online videos they're viewing — and that could become evidence for attorneys in war crimes cases — were created at the places and times indicated. Wording on signage and statements from bystanders are translated, landmarks are corroborated using satellite images, and the types of weapons and vehicles in the videos, and where they were manufactured, are researched.
Sometimes, the footage doesn't yield facts or clues, "and for university students, that's really frustrating because we're used to getting the answer, finishing the report, not leaving something blank," says Haley Willis, a third-year Berkeley student majoring in sociology and Middle Eastern studies and minoring in human rights.
At other times, "there's the excitement you get when you find Waldo in the Where's Waldo? books. Things that seem small are breadcrumb clues to something bigger," says Kim Bui, an editor at Now This News who has helped train Berkeley students in open source investigation. "You ask 20 questions and get two answers back, but those can get you to proof that phosphorous gas was used."
That happened to Willis recently when she helped verify five videos that, according to a June 16 press release from Amnesty International, confirmed that a U.S.-led coalition's use of white phosphorous on the outskirts of al-Raqqa, Syria, was unlawful and may amount to a war crime. International humanitarian law prohibits the use of white phosphorous near civilians.
The videos "clearly show different angles of a white phosphorous air-burst and the same areas being targeted by burning elements of white phosphorous landing upon low-level buildings," an Amnesty International director is quoted as saying in the press release.
At the summit, Dubberley also commended students for verifying the authenticity of videographic evidence of a shooting at the Manus Island Detention Center in Papua, New Guinea. Their work disproved the Manus Province police commissioner's denial that the shooting had taken place.
"Please don't ever underestimate how vital this work is," he told them.  "All the work you guys have done has had a massive global impact."
Connecting Students Globally
Open source investigations can take their toll on students, whose training has included learning to protect themselves from vicarious trauma, which can result from exposure to violent imagery. All volunteers are given regular mental health training by Amnesty International and supervised for signs of distress.
At the summit, students spoke of the importance of never watching videos alone, keeping an eye out for a teammate affected by disturbing content and talking about it with a lab mate or supervisor.
Koenig and Andrea Lampros, the Human Rights Center's communications manager, stress to the students that, "above anything, it's important (for us) to talk with them if we need to take a break," says Willis. "We know that's their priority, so we make it ours."
To formalize much of what the Berkeley lab has piloted and learned since it launched in September 2016, a new for-credit course on open source investigations will begin in fall 2017. All students involved in the Human Rights Investigation Lab will be required to take it.
"We're designing all this to create a legacy beyond ourselves," says Koenig. "If we can establish a model, a blueprint, people can take it and run with it."
The global summit already is proving its worth in that toolkit, with students eager to connect and to absorb each other's best practices for tasks including how to effectively organize their findings for prosecutors, safely store their sensitive data, work effectively across continents and most easily pass their investigative methods to a new crop of students.
"I want to learn how other groups are achieving, to get pointers we can take home about what they're doing right," says summit participant Okeowo, from South Africa.
"You can't beat having lunch together, dinner together," adds Dubberley. "Getting people out of their silos and sharing experiences. Breaking down barriers and walls. It's so important to have everyone here."
---
This story was originally published on the UC Berkeley News site and is published here with permission.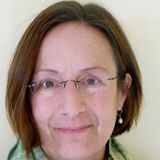 Gretchen Kell is director of special projects and outreach at the UC Berkeley Office of Communications and Public Affairs. Previously, she was a reporter for The Sacramento Bee.