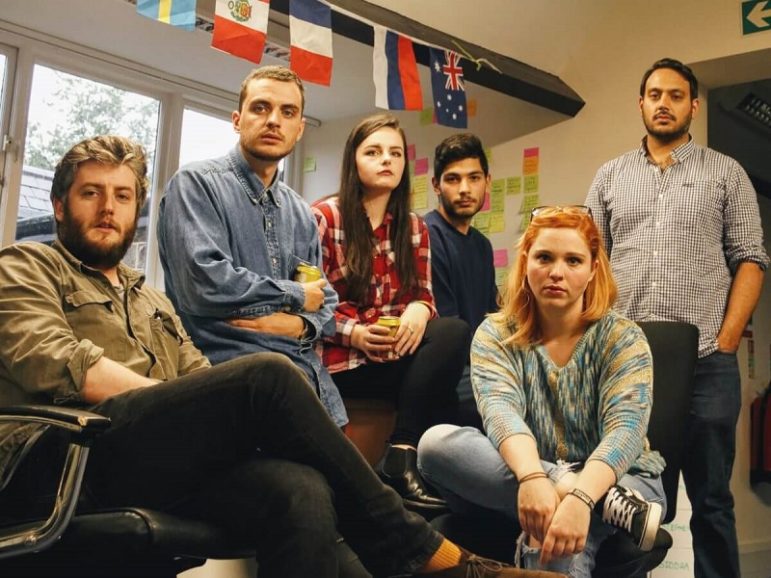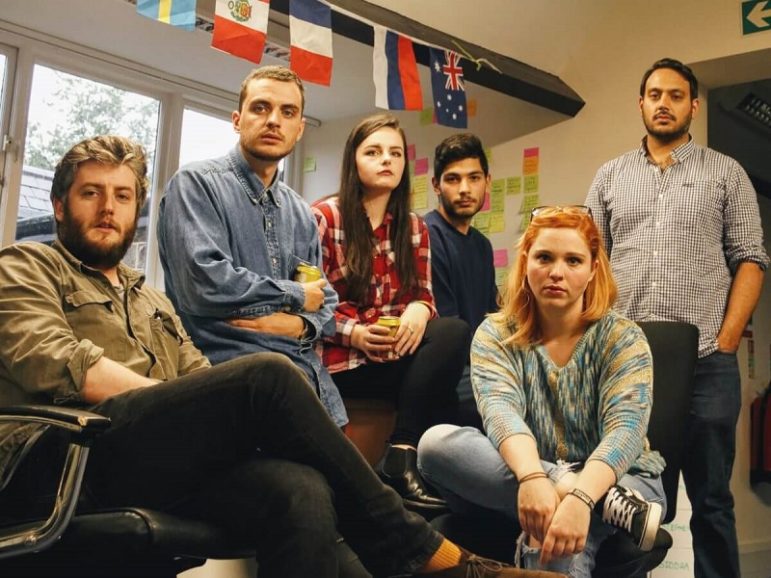 The Investigative News Website Targeting Working Class Millennials
The founder of a Leeds, UK-based investigative news website for working-class millennials and people outside the "London bubble" says she made a conscious effort not to make a "big profit" from it.
"We're not trying to be millionaires," Robyn Vinter, editor of The Overtake, told the Press Gazette. "We're trying to do investigative journalism, and you can't really do both, I don't think."
Vinter's home, Leeds, is a diverse city of about 800,000 in northern England. She moved from there to London after finishing university to pursue a journalism career, writing for the i, Buzzfeed UK and The Guardian.
During this time she found the things her friends and family were talking about back home in Leeds were not being covered by journalists in the London bubble.
It was then she had the idea for a "credible investigative news website, but for millennials."
"I know there's a lot of really good stuff out there at the moment, especially Buzzfeed covers that ground really well, but I wanted to focus a little bit more on working class millennials and people who are a bit outside the London bubble," she says.
"I find quite often that the things my friends were talking about when I'd go back home to Leeds were things that we really in the media should have been covering and we weren't. And it was just because they were issues that didn't really affect people that lived in London that much or, if they affected people who lived in London, they didn't affect the kind of people who work in the media."
After moving back to Leeds in 2016, Vinter launched The Overtake on October 13 last year. She says the site now gets up to about 50,000 unique visitors each week.
Although Vinter says she was warned against publishing long reads on the website because "they said young people don't read long reads," she found the opposite was true.
"When we look at the data, the people aged 18 to 24 spend the longest on each page and are more likely to read the whole thing. I think the perception that young people don't want to read long reads comes from (the fact that) very few people are writing long reads for young people."
One of the issues that made Vinter believe there was a need for the site was the housing crisis and how it affects young people, with some not being able to move out of their parents' homes until they are in their 30s.
Other stories have focused on pay and inequality. Vinter was also one of many journalists working alongside The Bureau of Investigative Journalism on its reporting into domestic violence against refugees across the UK.
Vinter was shortlisted for her work building up the site for the Digital Innovation at the Society of Editors Press Awards in the spring.
Money is still the biggest concern, though Vinter says: "I knew going in this wasn't going to be rolling in money."
Funding has come from advertising on the site, sponsored content — for which Vinter pays the writer 50 percent of the commission — grants and donations from supporters.
Although The Overtake was set up as a limited company, it is being run as a non-profit and may soon be converted into a Community Interest Company, says Vinter.
"There are ways that we could make a big profit out of this and we don't want to do it like that," she said. "We don't want to plaster ads all over the site. We don't want to have people working for free with no hope of getting paid. Now there are so many people who are desperate to get into journalism that you wouldn't have to pay freelancers if you didn't want to. Even some quite experienced journalists will sometimes write for free. But it's just not a good thing to do to people. It doesn't feel right for our organization, as well."
Vinter adds that companies have offered her "shady" deals to write about them and that she had resisted the pull of clickbait to benefit from social media traffic.
Costs are kept low by renting an office from a non-profit organization, although the team was forced to raise funds from supporters; their previous office was without drinkable tap water.
Vinter herself does not yet take a wage from the website — although she hopes to be able to in the new year — and still works as a freelance journalist alongside teaching at York St John University to get by.
From an editorial team of four who work part-time, two are about to start being paid as apprentice journalists while they obtain journalism certificates (NCTJ diplomas) at Sheffield College. The other two are unpaid.
Freelancers are paid £50 per article and around 20 people volunteer at the office to get work experience, mostly for one day a week each.
Vinter says: "I started taking work experience people because I know how hard it is to get journalism experience in the north. I know this industry has such a big problem with unpaid internships so initially I said 15 days and no more, that's it. Then one guy did his 15 days and said 'Please can I stay longer because this is all I look forward to all week.' I think because I'm not being paid at the moment I don't feel like it's exploitative — it's not like I'm making a massive profit out of them."
In the next few months The Overtake is set to launch a number of podcasts ranging from investigative works to chattier, more light-hearted series.
Vinter hopes the site can work with more charities and organizations this year, become more sustainable day-to-day and start to receive more recognition for its investigations.
"Luckily now, because we've got a really solid team and we're all really driven and we're all really passionate about what we're doing, it makes things a little bit easier, but it is hard," she said. "It feels sustainable, everything's going in the right direction, but you can still have days where you feel like things aren't really going to plan. Fewer days like that would be really good."
---
This post first appeared on the Press Gazette and is reproduced here with permission.

Charlotte Tobbit is a chief reporter at the Press Gazette. She previously worked at Get Surrey as a content editor and at International Business Trends UK as digital trends reporter. She holds a master's degree in journalism from Kingston University in London, where she was named NCTJ Trainee Journalist of the Year.