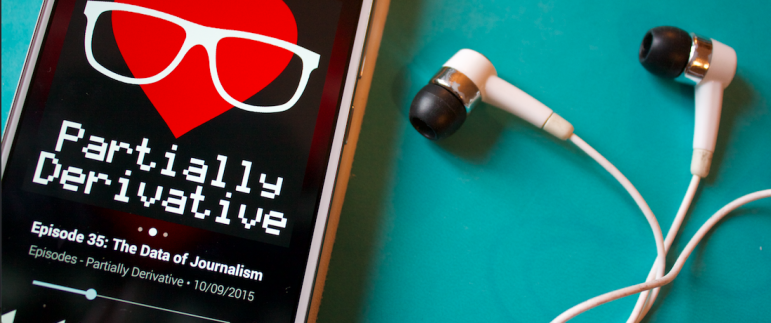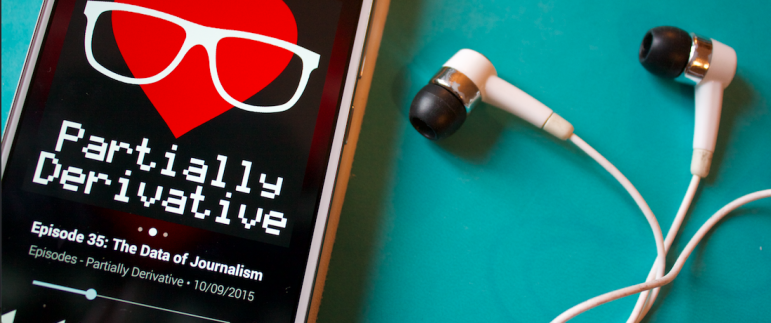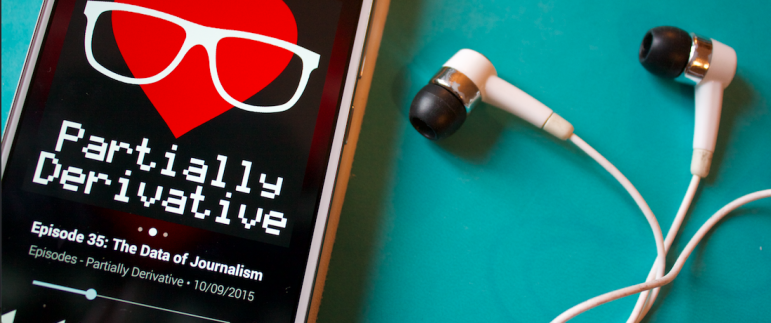 Podcast are a great way to find out stories and to be entertained. However, have you ever thought about using them to learn data   journalism?
In this list, I have collected some of the best podcast about data. Some are specifically about data journalism, whereas others approach data from an innovative perspective.
ProPublica Podcast
ProPublica interviews every week investigative journalists to talk about their last projects. The episodes also cover ProPublica's own investigations.
The topics are varied, but most of them have one thing in common: they use data.
One of the best podcasts to start with is Who's behind the "Tennis Racket"?
In this interview, BuzzFeed data reporter John Templon explains how he spent 15 months analyzing tennis betting data to see if he could figure out whether players were fixing matches.
The result of this challenge was The Tennis Racket, an ambitious investigation that created a big stir when it was published.
Data Stories
Enrico Bertini and Moritz Stefaner are the creators of Data Stories, a podcast about data journalism: from visualization to statistics.
Enrico Bertini is an assistant professor at the New York University Tandon School of Engineering and writes the blog FILWD.
Moritz Stefaner is a data visualization freelancer, consultant, and researcher. He is the author of the blog Well-formed-data.
Data Stories is a conversation with professionals from a wide range of backgrounds and countries. What they have in common is they work with data.
Partially Derivative
Partially Derivative is a weekly podcast about how data has influenced the way we experience the world.
Jonathon Morgan, Vidya Spandana, and Chris Albon are the team responsible for this amazing podcast.
Partially Derivative talks about the data hidden in sports, love, sex, politics, and also in journalism.
It is worth listening to the episode they did some months ago about data journalism.
What's the Point
What's the Point talks every week about how data affects our lives.
The difference with Partially Derivative is that the topics are newsworthy and focus on current affairs.
The podcast is hosted by Jody Avirgan and it is produced by FiveThirtyEight. 
Journalism.co.uk
Journalism.co.uk is a useful source for updates on technology trends and journalism tools.
In Soundcloud, Journalism.co.uk has podcasts about a wide range of topics, including data journalism.
The interviews with Marianne Bouchart, editor of the Data Journalism Blog, and Megan Lucero, data journalism editor at The Times and The Sunday Times, are also worth listening to.
Do you listen to any other podcast about data journalism? Leave a comment with your favorite ones and help complete the list.
---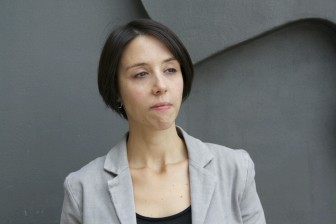 Carla Pedret is an online journalist specializing in data journalism. She is co-founder of Hacks/Hackers Barcelona and was part of the organizing team of the first three editions of the Data Journalism and Open Data Conference in Spain  (@carlapedret).
This article was originally published on Carla Pedret's blog and is cross-posted with permission.