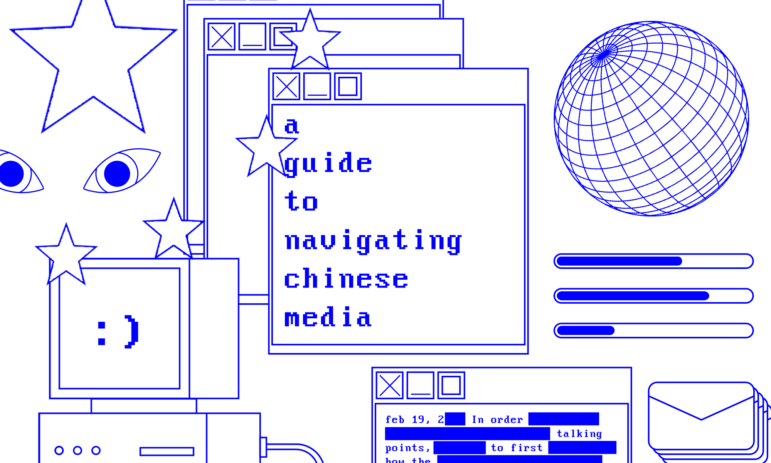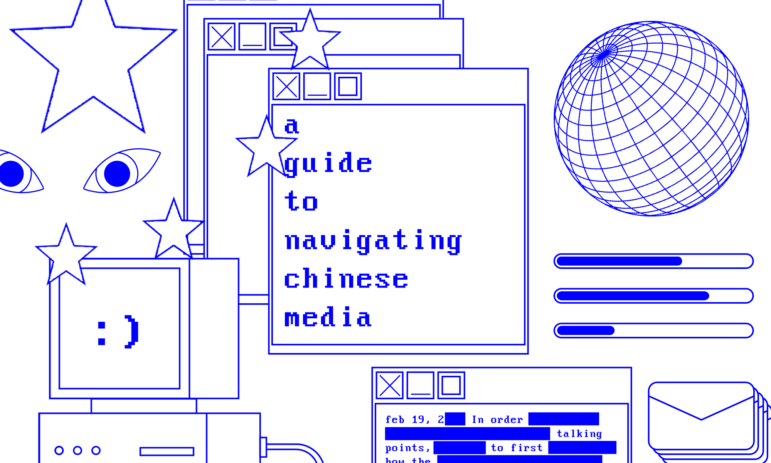 Telling Real News from Propaganda: A Reader's Guide to Chinese Media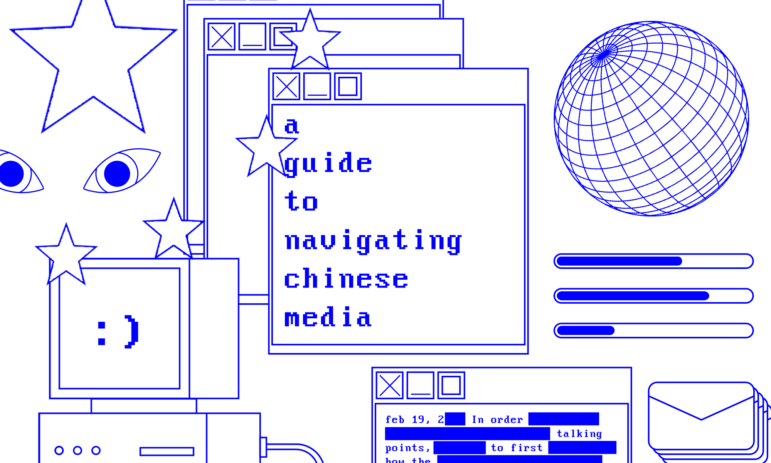 Editor's Note: Since this article was originally published in late February, China and the United States have continued a retaliatory cycle of press restrictions, while the coronavirus pandemic sparked a wave of investigative reporting in China. Chinese journalists continue to face a delicate balance as they navigate the risks and restrictions that Jin Ding details below. Ding is an author of the just-released No Country for Chinese Journalists, which includes statements by eight Chinese writers who warn that "Chinese journalists have become the primary victim of the confrontation."
---
On February 18, the US State Department designated five Chinese media outlets — Xinhua, CGTN, China Radio, China Daily, and People's Daily — as operatives of the state, meaning they will be subject to the same rules as foreign missions. While a senior State Department official said the designation won't place any restrictions on individual Chinese journalists, the move is nonetheless significant in that it reinforces the idea that all Chinese media outlets operate under the auspices of its home government. [Editor's note: This changed on Saturday, May 9, with the recent visa restrictions on Chinese journalists working in the US.]
Of course, it's a misconception that all Chinese media outlets answer to the state, or always produce propaganda. But in order to discern real news from government talking points, we should try to understand how the Chinese state regulates its media industry, and how certain players find ways around the restrictions.
The Invisible Red Line
Without understanding the relationship between the Chinese government and media, it is hard for outsiders to recognize the extent of the Chinese Communist Party's (CCP) influence on reporting — and how it forces Chinese journalists to constantly skirmish with the propaganda machine.
At the Forum on News and Public Opinion on February 19, 2016, President Xi Jinping 习近平 stressed "party-run media owe allegiance to the party" (党媒姓党 dǎng méi xìng dǎng). The phrase sums up how the CCP sees media in China as tools of the party. This goal is achieved in two ways: by enforcing laws against reporting on certain topics, and by defining a "news code" of ethics and conduct (新闻纪律 xīnwén jìlǜ).
In 2019, according to the Committee to Protect Journalists, China became the world's worst jailer of journalists. The country's constitution endorses the freedom to comment, publish, assemble, associate, march, and demonstrate, but freedom of speech is limited by other laws and regulations, such as an anti-secession law and one against the "subversion of state power," which has been used against many journalists, human rights lawyers, and dissidents in court.
Two agencies, the Publicity Department of the Communist Party of China and the State Administration of Press, Publication, Radio, Film and Television (SAPPRFT), are responsible for governing and guiding media in China. Usually, SAPPRFT is responsible for enforcing the rules — for example, to approve and regulate the use of ISSNs (International Standard Serial Numbers) for publications and the frequencies for radio stations — while the publicity department is the invisible hand setting the rules for what journalists can do.
Meanwhile, traditional media's digital presence is co-managed by the publicity department and the Cyberspace Administration (网信办 Wǎngxìnbàn).
The Tacit Understanding between Government and Media
When significant events happen, local media are usually the first to arrive at the scene. But often, their reporting can be killed by a text message from the publicity department. Editors often joke about the 11 pm text, just before they go to print, as "the rooster crowing at midnight."
This used to be done by fax, but officers of the publicity department now send texts or WeChat messages to newsroom leaders. The message usually starts, "Tips for today's reporting: Do not hype ___. If publishing any content, please follow the press release from the publicity department." A formal memo the following day will be sent directly to the people who run the publication, not the editorial staff. In the past, this memo used to go to editors, but they were too often leaked to foreign media.
Within newsrooms, it is commonly understood that when reporting involves major topics impacting livelihoods, local media will follow the lead of state media, such as Xinhua Agency, People's Daily, and CCTV. If Xinhua doesn't release an update, the local media would be taking risks to publish or stay silent. That is to say, if there are mistakes — or if it violates the less-defined "news code" — the publication may be punished.
Violations can be of the political, factual, or technical nature. Or all of the above — it can be hard to define.
Political incidents include misrepresenting the party's and state's policies, harming national and public interests, violating ethnic and religious policies, and even misspelling party leaders' names and titles.
Incidents result in various punishments to the publication and removal or suspension of responsible personnel, usually the editor-in-chief, the editor on duty, or section editor. In worst-case scenarios, we've seen the cancellation of the ISSN (the International Standard Serial Number) and shutdown of the publication. For example, Shenzhen Youth Daily was shut down after publishing an article titled "I agree that Deng Xiaoping retire." Jiangsu Education TV was shut down after a leaked video showing actress Lulu Gan cursing during the recording of a program, even though the program didn't air. Suspensions are more commonly seen. In 2006, China Youth Daily's Freezing Point (冰点周刊 bīngdiǎn zhōukān) was suspended for two months after publishing Professor Yuan Weishi's article Modernization and History Textbooks, which challenged the historical narrative in CCP-approved school textbooks.
To avoid "factual" mistakes, Chinese media will often tailor their news coverage according to what the leadership wants. For example, on February 23, President Xi gave clear guidelines on how to report on the coronavirus: "Provide in-depth reports on good experiences and practices in coordinating and advancing epidemic prevention and control," as well as "widely publicize the touching stories of frontline medical workers, PLA demanders, public security officers, grassroots cadres, volunteers…" That significantly influenced how Chinese media are covering the outbreak — possibly to the ongoing detriment of truth.
"Technical" violations include how newspapers and magazines are laid out. Southern Weekly once left one-third of its front page blank — with only two lines of text that functioned as an ad for its own paper — when its exclusive interview with President Barack Obama was censored.
The practice of leaving a blank space has an interesting history. It was originally used by the CCP during the Chinese Civil War when the Nationalist Party censored information from Xinhua Daily, and was called "opening a window."
Funded by the State?
Before 2014, there were local media companies owned by national media outlets such as Xinhua and People's Daily that were not affiliated with their city or provincial government. As they operated under the auspices of a national organization, they did not need to answer to their local publicity departments. Under this format, these local news outlets were given more leeway to issue critical reporting on local issues without fear of reprimand.
But this is no longer the case. After 2014, these types of outlets, such as Modern Express (现代快报 ), were sold to local media groups, which were regulated by local governing bodies. This shattered previous "outlier" news outlets that spoke "freely" and caused fundamental changes to the media ecosystem in many provinces.
Official publications, such as Xinhua, China National Radio, Qiushi Journal, and provincial and city-level official newspapers and magazines, receive direct funding from the government.
The majority of Chinese media outlets, however, are in a tough fight to stay financially viable. Many receive tax cuts from the local government after achieving certain revenue goals, and many receive government grants for specific projects, such as developing and maintaining a news app or creating an English-language news site. But state support is not enough to keep the lights on. These places have to become something called "market-oriented media," a movement that started in the early 1990s. Large investors of these media groups include internet enterprises like Alibaba and Tencent.
In the digital age, many news outlets have turned to side businesses, such as delivering goods and booking travel. One paper even ran a driving school. This often causes — as you might suspect — a conflict of interest for editorial staffs. Beijing Times once published 76 articles on its major competitor in the bottle water delivery business, Nongfu Spring.
Who's Worth Following?
To be a responsible reader in China, you need to pay attention to where the news event is happening (if it's in Wuhan, you typically can't trust Wuhan media, because they're most at risk of being punished), which level of government agency is in direct supervision of regulating the outlets (if it's a city government, then readers need to seek provincial papers), and how much leeway the news outlet has to speak the truth (though this is harder to discern).
If you have made it this far, here are some outlets I read and find worthwhile, with just enough journalism value to deserve recommending:
Cáixīn 财新
Cáijīng 财经
Beijing News (新京报 xīn jīng bào)
Freezing Point (中国青年报冰点周刊 zhōngguó qīngnián bào bīngdiǎn zhōukān)
I Newsweek (中国新闻周刊 zhōngguó xīnwén zhōukān)
Southern Weekly (南方周末 nánfāng zhōumò)
Southern Metropolis Daily (南方都市报 nánfāng dūshì bào)
People Magazine (人物杂志 rénwù zázhì)
The Paper (澎湃新闻 péngpài xīnwén)
Jiemian (界面新闻 jièmiàn xīnwén)
---
This story was first published on SupChina and is reproduced here with permission.

Jin Ding is a program manager at the International Women's Media Foundation, overseeing IWMF's grants and awards programs. Ding is a co-director of AAJA's Women and Non-Binary Voices affinity group and a co-founder of Chinese Storytellers, a collective empowering Chinese non-fiction content creators. Prior to joining IWMF, she worked at the Pulitzer Center and NBC Sports.