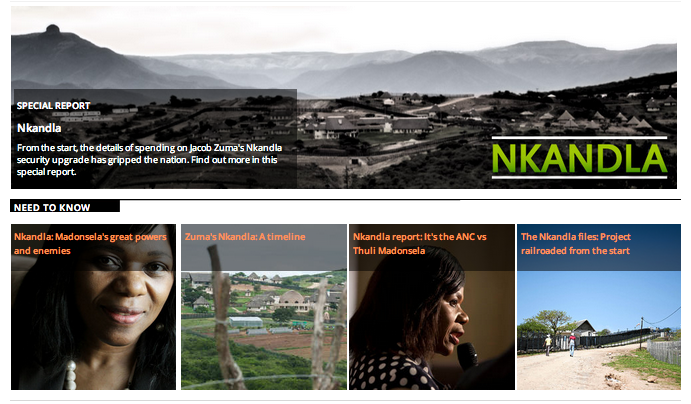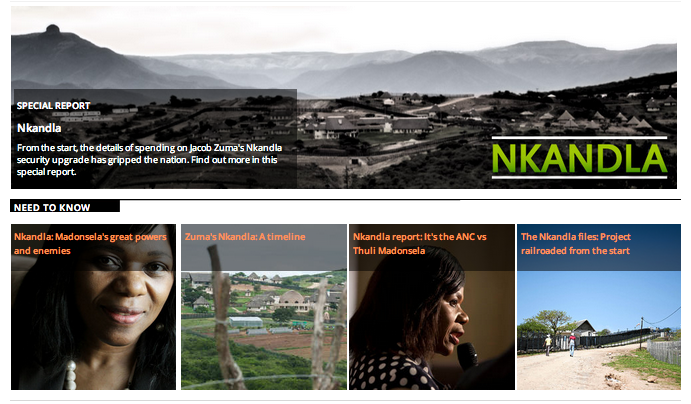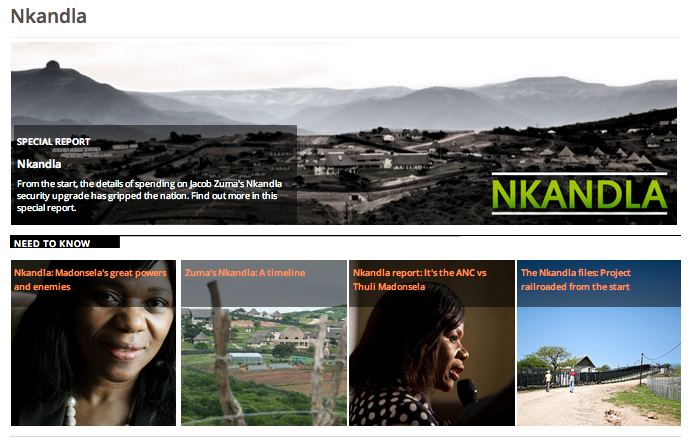 Despite a tough environment for investigative reporting, South Africa's muckrakers are turning out some of the world's best journalism year after year. Here are the finalists and winner of the just announced Taco Kuiper Awards, that country's highest prize for investigative journalism. At the awards event last weekend, keynoter Brant Houston, representing GIJN, struck an optimistic note. The honored work, he said, is "representative of the importance and impact of investigative reporting now being done worldwide," and is yet another sign that investigative journalism is entering "a golden age."
In the awards presentation, Wits University Journalism Professor Anton Harber talked about the extraordinary range of reports submitted, from corrupt officials and crooks to rhino horn smuggling, bad doctors, botched circumcisions,  and lion hunting. We are pleased to reprint his remarks below. — The Editors
---
Judging these awards gives one a bird's-eye view of the state of investigative reporting in this country. This year we drew 35 entries, down a few from last year. The 20 in print came from 7 newspapers — City Press, Sunday Times, Mail & Guardian, Daily Dispatch, the Witness, the Star, the Weekend Post — and, interestingly, from two independent investigative units, the Oxpeckers environmental unit in Mpumalanga and Roving Reporters, a training unit in KZN. The 15 broadcasting entries came from two outlets: SABC's Special Assignment programme and MNet's Carte Blanche. So, the work is being done in a few of the newsrooms, mostly newspapers, in discreet pockets at our large television broadcasters and, sadly, not in radio. We usually have a few radio entries but this year – even though there are more stations than ever before — they are not making use of their powerful capacity to do investigative work.
The range of material was wide. Stories of official malfeasance dominated as always — but there was also stories of private sector criminality, the contents of our food, rhino horn smuggling, the tragic victims of bad circumcisions in the Eastern Cape, local government mess-ups, prison conditions, bad doctors, drug mules, murder on a game farm, canned lion hunting, illegal immigrants sent home without their babies and gangland hijackings on the Mozambican border.
Our distinguished panel of judges has asked me to say a few things about the entries. The best of our investigative reporting is truly world class, and the judges were full of admiration for the top contenders. Despite cutbacks in newsrooms, there are journalists playing a crucial role in ensuring accountability in the state and private sectors, oiling the machinery of our democracy with a journalism of determination and courage. There have been attempts to stop the whistleblowing which lies at the heart of many of these stories, in the form of the now notorious Protection of State Information Bill – the Secrecy Bill. There has been hostility and threats, such as when Minister of Communications Dina Pule called an extraordinary press conference to denounce the Sunday Times team. And, perhaps most insidiously, there has been the rise of a new group of owner-managers who believe that we best serve our democracy by giving less attention to those parts which are not working as well as they should be. But there is little doubt, from the work we are here today to celebrate, that – at a time when some of our institutions of accountability are faltering under pressure – much of our news media remains brave and outspoken.
Sometimes reporters must wonder if it is all worthwhile, particularly when those with the most power and responsibility seem to have immunity. But the stories we are considering this year led to the resignation of a cabinet minister and the head of SARS, as well as a number of inquiries and prosecutions. Much of the election debate is driven by investigative reporting, and we can take pride in that.
So we must toast all of our journalists who fill this crucial role. And a special mention must be made of the proprietors, publishers and editors who protect this space and invest in this work. Their contribution to our democracy is invaluable.
At the same time, our judges did note a few challenges which, here among the family of journalists, we think it important to raise. There were entries brought down by poor storytelling, display and editing. The most dramatic exposé is rendered weak when it is hard to read or watch, when it demands more attention than readers can give it, or when editors have failed to knock it into the kind of shape that commands the attention the story deserves. There were good stories damaged by the temptation to throw in unnamed sources, unnecessary speculation and even rumors. Or just by writing to a tired formula. There were a few times in the judging process where we asked: Where are the Editors, who should have cut, shaped and trimmed this good story to make it an award winner?
Let me highlight some trends we saw. Many of the stories originated with whistleblowers and there were fewer of the kind of enterprise journalism which initiates stories in the newsroom. There was remarkably successful use of PAIA, the Promotion of Access to Information Act, which, after years of frustration among journalists, is bearing fruit. Noteworthy here was City Press' horrifying story of the terrible cost of poor neo-natal care in state hospitals.
There was some great photography, which brought entries to life. We noted again the teaching work done by Roving Reporters in KZN, which produces material which can compete with experienced reporting teams.  And a special salute to those who stuck with stories over time, who showed doggedness in following-up to the end and which this year saw some of the investigations which have featured here over a number of years come to a climax.
One has to comment on how many of the stories featured a member of the Zuma family, sometimes central to the story, sometimes linked tendentiously, but a consistent and reliable presence.
Let's get down to the judging. We have a two-stage process. First, a panel vets the entries, nominates any obvious candidates which have not come forward, and draws up a shortlist. This panel was:
Sarah Carter, of CBS' 60 Minutes
Ed Linington, for many years editor of Sapa
Paula Fray, former editor
Joe Thloloe, one of our country's most distinguished journalists who just last week received a much-deserved honorary PhD from our university.
They produced a shortlist of 10, so that the second panel could focus on the top contenders. The second panel consisted of:
Former editor and writer, analyst and commentator Justice Malala
Margaret Renn, another international representative and our holder of the Taco Kuiper Chair in Investigative Journalism
Tom Cloete, former judge of the Supreme Court of Appeal and representative of our funders, the Valley Trust
Sarah Carter, again
and myself, as convenor of the panel.
This is a formidable bunch of people who take their task seriously, leading to long and intense debate and discussion, and they have our special thanks.
And now for the shortlist, in no particular order:
1.   Jacques Pauw and Paddy Harper of City Press – The Tax Boss, the Drug Dealer and the Tape
The head of the SA Revenue Services was caught on tape conducting friendly business with a known crook. Although a voice expert could not identify him, they cheekily put the story to him as if the evidence was solid, and he promptly admitted it – and resigned.
2.   Bongani Fuzile, Lulamile Feni, Daily Dispatch – The Ritual of Death
These two took a standard story done every year – deaths during circumcision ceremonies – and turned it into a powerful front-page splash. They spent days criss-crossing the Eastern Cape to track the story down. The numbers were staggering, but the impact lay in humanising the individuals and giving dignity to otherwise faceless victims. A great illustration of the value of taking the time and trouble to get the human story behind the story.
3.   Rob Rose, Mzilikazi wa Afrika, Stephan Hofstatter, Sunday Times  – The Dina Pule series
We salute this team for their commitment to sticking with a story to its conclusion, in this case the tale of a corrupt cabinet minister and her boyfriend.  Tenacity is the driver of this kind of work, especially in the face of a response so threatening that even the head of the parliamentary committee investigating it had to have bodyguards. These guys stuck with it until she resigned in disgrace.
4.  Niren Tolsi, Paul Botes, Mail & Guardian – The Aftermath of Marikana
This was great and memorable documentation of an important story. In this case, they went back long after the event had fallen off the news agenda, found the individuals' families and gave some dignity back to the victims and their families. It was brilliant storytelling told by two craftsmen of the word and the picture.
5.  Sam Sole, Stefaans Brummer, Vinayak Bhardwaj,  amaBhungane for the Mail & Guardian – The Nkandla Files
I am going to divert for a minute to pay tribute to the reporter who first broke this tale five years ago, Mandy Rossouw, who died tragically during the year. We remember her with admiration and gratitude. But today's nominees have shown persistence to make this the defining story of this election and this presidency. They used PAIA to get documents and were flooded with 12,000 of them, and showed remarkable skill in getting a coherent story out of them within a week. And they continue to pursue more documents.
6. Joy Summer, Susan Comrie, Carte Blanche  – Game of Geysers
It was a pleasure to find a consumer-focused investigation among the entries, and one of huge relevance. Starting with complaints about solar geysers that were not working, they dug away to expose a tale of fraud and wastage on a massive scale. They climbed on the roofs to examine the evidence, they sent stainless steel for testing and put City Power on the line.
7. Craig McKune, Steefans Brummer, amaBhungane for the Mail & Guardian  – Oilgate
This was a story of hundreds of millions of rands of taxpayers' money being used carelessly and even dishonestly at PetroSA, and it led to a Hawks investigation and high-level resignations. It was a complicated story, but one that brought results.
8. Jonathan Erasmus, Rowan Philip, Mhlabunzima Memela, The Witness – Jay Singh uncovered
The Witness team were onto a strong regional story about a corrupt local tenderpreneur when the collapse of the Tongaat Mall put this person on the national agenda – and they had the story behind the story. They uncovered a web of deceit, and highlighted the cost in lives of such corruption. We were bemused at the inclusion of the man's unusual marriage and kidney transplant, but it did raise important issues, High Court action and a Public Prosecutor's investigation.
9. Malcolm Rees, MoneyWeb and the Sunday Times/Business Times  – Tobacco Smuggling
In contrast to the many stories that originated with a whistleblower, this was a case of the reporter smelling a rat behind an airline licence application and going behind the scenes to expose a dubious company involved in tobacco smuggling. In the process, the reporter was threatened and faced attempts at bribery, but his story led to a SARS crackdown on the industry.
10.  Graham Coetzee, Susan Comrie, Carte Blanche – Khumbula
This story involved some imaginative reporting to reveal many levels of wrongdoing in the commissioning of housing, in which one man with a photocopier can fake his credentials and repeatedly win larger tenders. The most intriguing moment involved the ubiquitous Zuma family, this time brother Michael, saying that in exchange for an architect building his house for free, he had gone to talk to the Free State premier to help the man with a tender. It was a powerful demonstration of corruption as part of everyday life. They story led to harsher penalties being introduced for tender defaulters.
There you have it. Previous winners and runners-up feature strongly: the Sunday Times twice, the Mail & Guardian thrice, Carte Blanche twice, the Daily Dispatch and City Press. Also there is a strong contender from a regional newcomer, The Witness.
We took it down to a short shortlist of four. These were:
The Dina Pula story by the Sunday Times team of Rob Rose, Mzilikazi wa Afrika and Stephan Hofstatter
The Marikana Aftermath, by the Mail & Guardian's Paul Botes and Niren Tolsi
The Nkandla Files, a wealth of coverage by the amaBhungane team for the Mail & Guardian.
A television story and a consumer story, I am pleased to say: Carte Blanche's Game of Geysers, by Joy Summers and Susan Comrie
I can tell you that this year the hardest part came in this final stage when from these four excellent pieces, each worthy of recognition, we had to choose the best exemplar of the kind of public interest reporting we want to encourage. There is a lot at stake: R300,000 in prize money, and the respect and admiration of one's colleagues.
We decided to split the runner-up prize. The first runner-up is:
Joy Summer and Susan Comrie of Carte Blanche, for Game of Geysers
They share this with:
Some familiar names
Rob, Mzilikazi and Stephan of the Sunday Times for the story that destroyed a cabinet minister, Dina Pule.
And finally, the 8th Taco Kuiper Award for an outstanding example of investigative journalism – and the R200,000 that goes with it is
Stefaans Brummer, Sam Sole and Vinayak Bhardwaj of the amaBunghane team for the Nkandla Files.
This was undoubtedly the story of the year, in fact of the last five years, and maybe the next five. The presidential spokesperson said they were making a mountain out of a molehill, but in fact it was not them that were making a castle out of a kraal, or a palace out of a homestead, but they did reveal it.  There were others that contributed to this story, but it was their skills in making use of PAIA documents and their determination and doggedness that saw it through. Few stories have had, and continue to have, such impact. It was work done by a formidable team and we would like to acknowledge them all.
---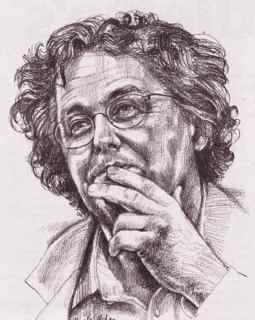 Professor Anton Harber directs the Journalism and Media Studies Programme at Wits University in Johannesburg, South Africa. He served for ten years as editor of the The Weekly Mail (now the Mail & Guardian) during which he was prosecuted numerous times under the State of Emergency laws. He serves on the GIJN board, the Volunteer Group.