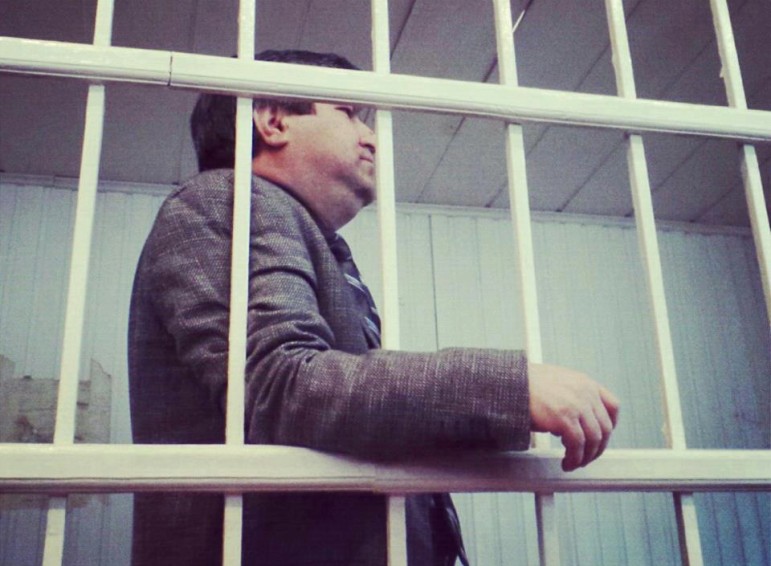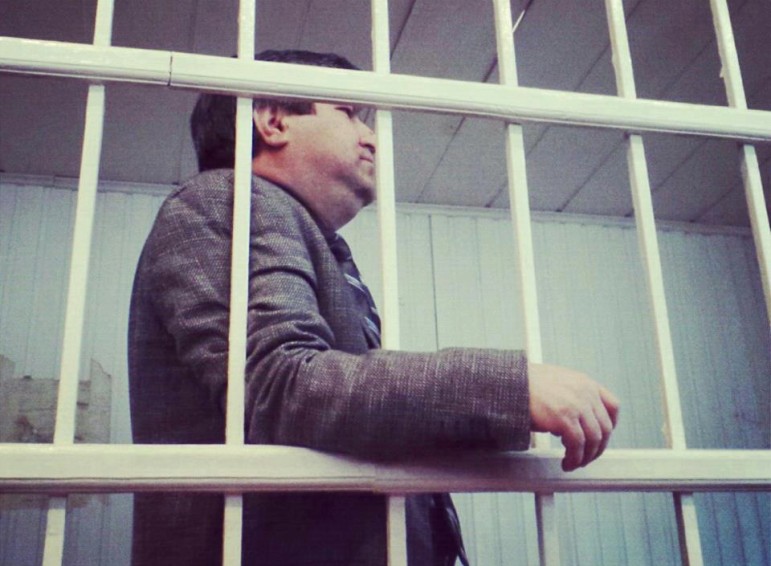 Winners of the Global Shining Light Award have donated their US$1000 in prize money to the family of imprisoned Azerbaijani journalist Avaz Zeynalli. The Shining Light Award honors investigative journalism in a developing or transitioning country, done under threat or duress.
Zeynalli was editor in chief of the daily newspaper Khural, one of a handful of independent media voices in the repressive, oil-rich nation of Azerbaijan, which lies at the borders of Russia, Iran, and Turkey. Under Zeynalli, Khural published a series of investigations alleging high-level corruption by officials in the Azerbaijan government, including its strongman president Ilham Aliyev. In his columns for the paper, Zeynalli also criticized Aliyev's repression of independent journalists and opposition activists in the country of nine million.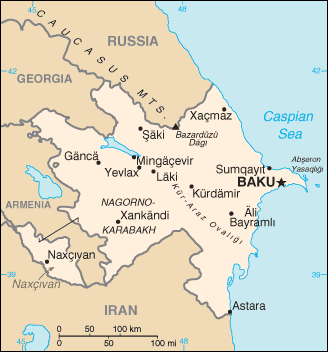 On March 12, 2013, Zeynalli was sentenced to nine years in prison for tax evasion and extortion, in a case that journalism watchdogs say was contrived and unfair.
"Zeynalli's arrest was not only aimed at silencing him and stopping publication of his newspaper, but also discrediting him," says Azerbaijan journalist Khadija Ismayilova, lead reporter of the multinational team that shared first prize in the Shining Light Awards. "The sole reason for Zeynalli's arrest was to silence the journalist." An independent investigation of the case by a group of journalists and lawyers also concluded that the charges lacked evidence. Last year, Amnesty International called the case "an unfair trial on charges that appear to have been politically motivated."
Prior to the criminal case against him, Zeynalli had faced heavy-handed responses to his reporting by authorities, including confiscation of his newspaper's property and the forcing of its printing company to cut off business.
More important than the donated money to Zeynalli's family, says Ismayilova, is bringing attention to his case. Arrested without bail, he already has spent more than two years in prison.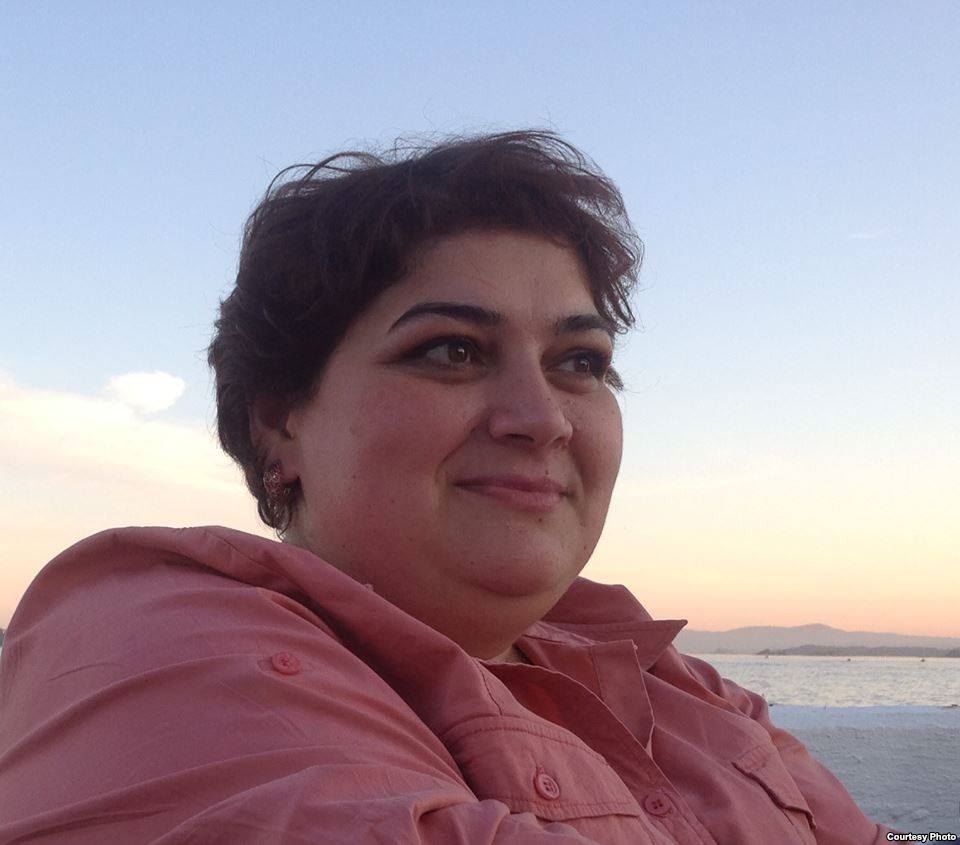 Ismayilova herself has felt intense pressure for her investigative reporting in Azerbaijan. She and three other journalists were honored with the Shining Light Award for "Azerbaijan Corruption," a series that bared the questionable business dealings of President Aliyev's family.
During the investigation, Ismayilova was the victim of an attempt to blackmail her with a sex tape. "Ms. Ismayilova has exhibited rare bravery," the Shining Light Award judges wrote. "She is working in a dictatorship where her mission to uncover fraud and corruption can be life threatening. She has been a victim of a vicious state campaign to discredit her only for daring to speak out."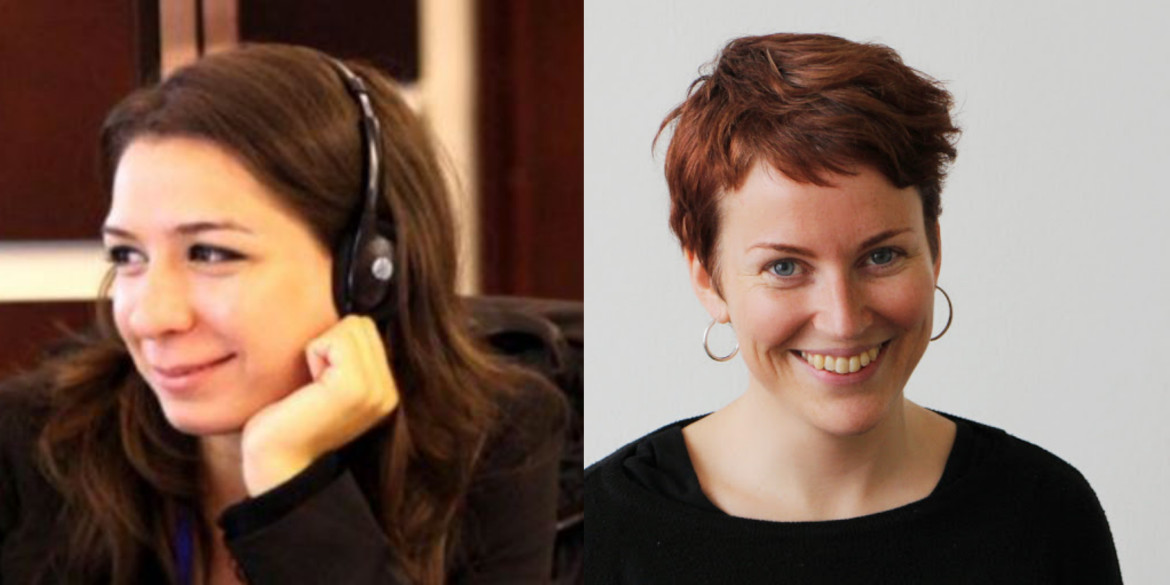 The investigation was a collaboration by Radio Free Europe/Radio Liberty, the Organized Crime and Corruption Reporting Project, and the Czech Center for Investigative Journalism. The reporting team included Ismayilova, Nushabe Fatullayeva, Pavla Holcova, and Jaromir Hason.
The Global Shining Light Award honors investigative journalism conducted in a developing or transitioning country, done under threat, duress, or in the direst of conditions. The awards were given at the 8th Global Investigative Journalism Conference, held in Rio de Janeiro in October.