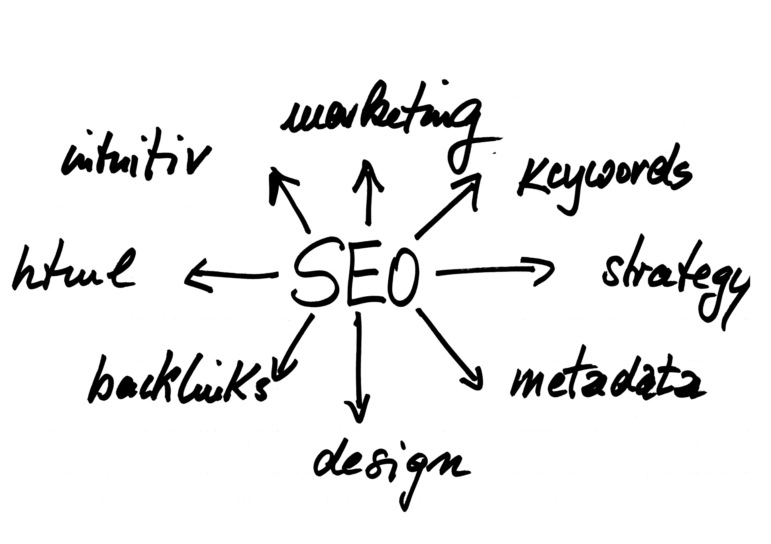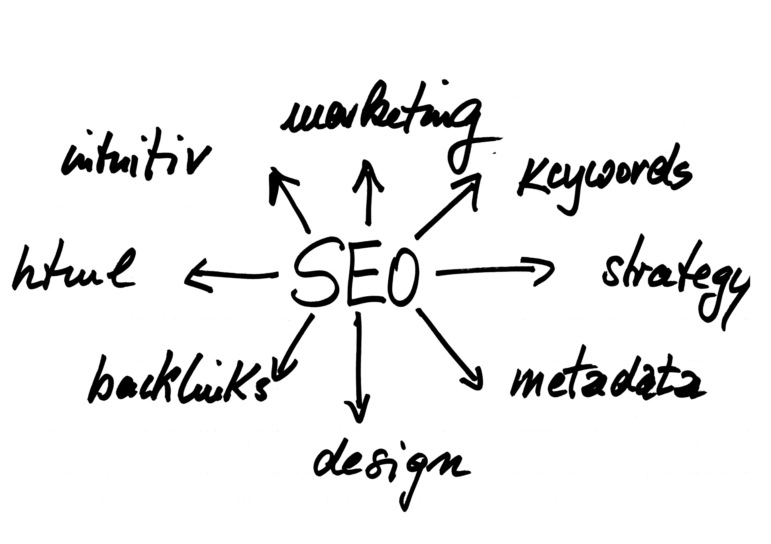 Too often, the production workflows in newsrooms prioritize a story's content, while the smaller details that help determine a story's digital reach fall through the cracks. But when it comes to finding audiences online, the devil is often in the details. Or at least that's what Kelly DeLay, SEO expert at the Shorenstein Center on Media, Politics and Public Policy, reminds us.
Search Engine Optimization (SEO)  —  the process of producing a story and formatting your site so that it can be indexed by search engines and prioritized in search results  —  can be a daunting challenge for large and small newsrooms alike. As we're learning, seemingly minor details related to the formatting and structure of digital news can build up to penalize the search authority of a news site.
In March, the Shorenstein Center's Single Subject News Project blog cohort met at the CUNY J-School campus in New York City. The focus of the day: how non-profit, single subject sites can optimize SEO tactics in order to raise their search authority and maximize audience growth.
Why It Matters
We see SEO as operating at the "top of the funnel" –  the better your domain authority and search visibility, the more users will find your content and visit your site, and the more your pool of potential email newsletter readers and paying members grows. SEO work is particularly important when a publisher's content solely exists online. The way we see it, optimizing for SEO for a digital-only news site is like placing the newspaper on the front row of the newsstand, face up.
There is a unique opportunity for digital producers to convince newsroom leadership of the value of SEO optimization now, thanks to the changing algorithms of social media platforms that continue to throw the audience growth strategies of newsrooms into flux. SEO optimization is a consistent and clear process that guarantees results, and like the email newsletter, SEO optimization is an arena where you have leverage to make a direct impact on the growth and engagement of your audience.
What We've Done So Far
Before our March cohort convening, DeLay set up Moz profiles for each cohort site and generated an initial round of benchmarking audit reports. These benchmarking reports resulted in action items for our cohort around SEO technical fixes, along with domain authority and search visibility scores that we can use to set goals and track the performance of our cohort groups moving forward.
Based on a few common themes and opportunities across the cohort from the reports, we put together an SEO 101 training. The takeaways below capture the major action items from the SEO 101 training coupled with our discussion and Q&A.
SEO optimization involves both retroactively fixing errors on your site, and building SEO best practices into the workflow and org chart of your organization moving forward.
For the retroactive part, the best way to identify errors is through using a tool like Moz that compiles all technical and other errors in one report. We recommend that your organization's webmaster (or whomever handles the CMS or YOAST plugin) handle the technical fixes.
The workflow question involves strategic planning and prioritization commitments at your organization. Who will be responsible for tracking keyword opportunities and integrating those into story production? Who will ensure that headlines, URLs and first paragraphs of stories are SEO optimized before publishing? Who will watch out for incoming links to ensure partners are linking to your content in the best, SEO-optimized way? There aren't perfect answers, and we're working with our cohort groups now to develop individualized solutions.
SEO optimization begins with a bit of due diligence and tool implementation. To start, we recommend:
Search "site:" in front of your domain in Google to see what Google thinks are your top pages. (e.g. site:shorensteincenter.org). Based on the results, you can:
Use the Google Webmaster tool search console to remove pages you do not want indexed.
If you're on WordPress, download the Yoast plugin to identify "cornerstone content" and tell Google what pages are important.
You can also use Yoast to add in "No Follow" codes to pages you want Google to ignore  —  like pages with inappropriate or irrelevant content.
Keyword identification and tracking is a large piece of SEO optimization. Think of keywords as the clues you leave for Google bots when they crawl pages searching to connect users to relevant sites.
Moz provides a list of keyword opportunities and discover phrases that you can incorporate into your site. If you're not using Moz, or would like additional keyword idea generation, ask yourself (and your reporters, staff, etc.) the questions below:
"If I were going to search for this story in a month, how would I search for it?"
Start with nouns at the front: full names of people, places, things most relevant to the story. Then add on what about this story is unique. What sets it apart from your other content?
Test that keywords list in Google Trends to see which ones are popular.
TIP: Premium tools such as WordTracker allow you to go even deeper into your keyword research. As part of its free service, Moz offers a keyword planner that includes 20 searches a month (upgrading to Moz Pro guarantees unlimited searches).
Add the keywords! Add the best keywords to the headline, first paragraph, and URL of the relevant story. Or, if this is a retroactive process, add the best keywords into the metadata description.
Here are a few common SEO pitfalls and opportunities:
Link Anchor Text: Anchor text is the clickable text in a hyperlink. When adding anchor text to a story, make sure that it is succinct and relevant to the directed page, and avoid generic words like "here" or "this." Anchor text is also an opportunity to use a keyword.
Headlines: Headlines should be 55–75 characters or less. If you can't keep the editorial headline under 75 characters, be sure that the SEO title flagged in your CMS is under 75 characters. Otherwise, that page will be penalized by Google.
URLs: Keep URLs short, and use redirects if necessary. Also think of URLs as another opportunity to add in keywords.
First Paragraph of Story: Add keywords into the first paragraph of the story, or if you can't do that, edit the meta description of the article in your CMS. (If the meta description of a page isn't filled out, Google pulls from the first paragraph of the story).
When working with a partner organization for content promotion or sharing, ask that they use SEO-optimized language when linking back to your site.
Several of the single-subject, nonprofit sites in our cohort work with partner publications to share and promote stories. The way a partner publication promotes a story within their page matters a lot for your SEO optimization.
All partner publishers on a story should link back to the relevant story page on your site (not just your homepage).
The formatting for the link anchor text matters. The anchor text should be relevant to the story and ideally include a relevant keyword like the author's name or a carefully chosen noun or phrase. Ask your partner to place the link high in the story, in the first paragraph if possible.
We suggest providing boilerplate language to partners on how you want your story promoted on their site that includes the hyperlinks and anchor text you want.
SEO optimization is an ongoing practice that works best when the newsroom as a whole understands its value and backs it with time and resources. If you're starting from scratch, here are a few tricks we gathered from our cohort:
SEO optimize one story or series of stories, and watch the effect. We think the editors and leaders of your organization will be on board once they see the results.
Create a Slack channel or other central forum (whiteboard, etc) in your newsroom designated for keyword idea sharing. Share the ideas in your weekly staff meeting and try to get the reporters as involved as the engagement editors.
Share this blog with other members of your team and ask questions  –  do we already do this? If not, how can we start?
---
This post first appeared on Shorenstein Center's Single Subject News Project blog on Medium and is cross-posted here with permission.

Emily Roseman is research project coordinator for single subject news at the Shorenstein Center on Media, Politics and Public Policy at Harvard University's Kennedy School of Government. Emily looks into how single-subject media outlets can best engage, grow and monetize their online audiences.