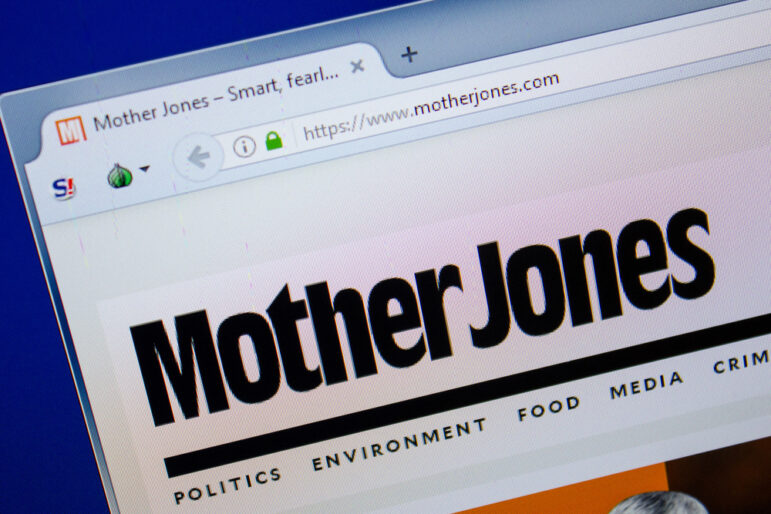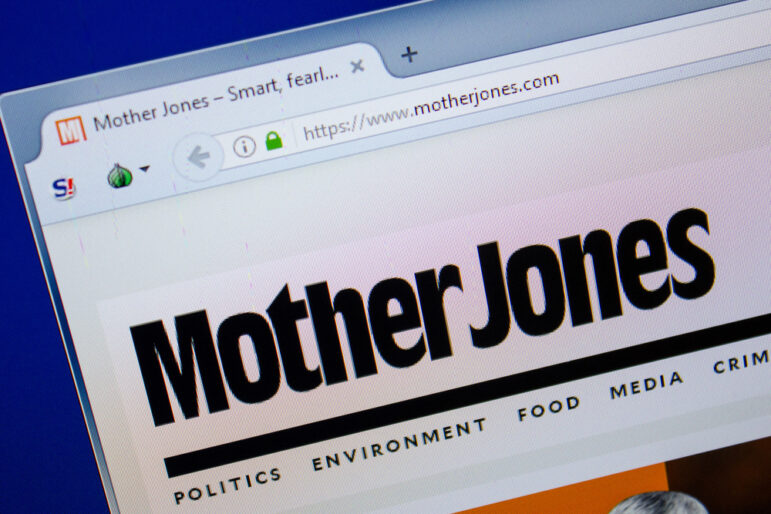 How Mother Jones Uses Reader Support to Fund Investigative Journalism
The Fix spoke with Mother Jones' CEO Monika Bauerlein about the organization's model and the lessons it can offer for other nonprofit publishers globally. The original article — which can be read here — is republished by GIJN with permission. Learn about the latest from the world of European media by signing up for The Fix's newsletter.
Monika Bauerlein believes the nonprofit model is a win-win for news organizations — "we have all the same revenue opportunities that a for-profit has. The only difference is that we can put all the revenue into the mission and the sustainability of the organization, and are not forced to take another slice off the top for someone else."
While this doesn't work out for every news organization, in recent years there's been more interest in exploring the nonprofit business model for publishers as they are struggling to monetize journalism. Founded in 1976 as an American nonprofit magazine focused on investigative reporting, Mother Jones has been a trailblazer in navigating this model.
A left-leaning publication, Mother Jones has been noted for breaking nationwide stories like the scandal over presidential candidate Mitt Romney dismissing half the country in his private remarks or, more recently, stories about Donald Trump's attempts to challenge the results of the 2020 presidential election that he lost. Unlike many of its peer magazines, Mother Jones successfully navigated the shift to digital, even though it still publishes a bi-monthly print magazine with a circulation of about 200,000 alongside its digital audience of eight to nine million people monthly.
The bulk of the publisher's revenue comes from readers; Mother Jones brands itself as "the only reader-supported, investigative, national news outlet in America." According to the most recent financial data, reader support accounted for almost 60% of the organization's $16.8 million revenue.
How Mother Jones Operates and Makes Money
Mother Jones was founded almost 50 years ago as a print magazine, named after activist and labor organizer Mary Harris Jones. While the print product still comes out, the audience today is predominantly digital, reached through the website and social platforms.
Bauerlein says that some 10% of Mother Jones' readers come from outside the United States. Close to 85 people work for the publisher full-time; of those, over half are in the newsroom. Monika Bauerlein leads the organization as the chief executive officer, reporting to the NGO's board. Her direct reports include editor-in-chief and senior leaders responsible for operations, financials, HR, development, fundraising, and media sales.
Bauerlein believes the nonprofit model has served the publisher well — they enjoy all the upside of not having to answer to shareholders motivated by financial profit, while not facing any restrictions. The only limitation, specific to the US context, is that NGOs are not allowed to endorse political candidates (as US media often do, though some have started giving up the practice amidst concerns over trust in news media).
According to the last published financial report, in the fiscal year 2020-21 Mother Jones made $16.8 million, with almost 60% of revenue coming from reader support. Other sources of revenue include foundation support and advertising. According to the report, at the time the outlet had "49,000 individual donors and a paid magazine circulation to more than 185,000 subscribers."
Fundraising is a major part of Mother Jones' operations. Bauerlein says that the fundraising strategy puts an emphasis on the importance of free and independent journalism as a public service, crucial to a vibrant democracy. "We make the case to our readers that journalism is part of the civic infrastructure that they need for the kind of country that they want to live in," Bauerlein says. She notes that investigative journalism is in particular a public good that cannot be sustained by commercial means – something Mother Jones conveys to its readers as part of its fundraising strategy.
A 2019 case study by Institute for Nonprofit News (INN) and the Shorenstein Center on Media, Politics, and Public Policy at the Harvard Kennedy School credits Mother Jones' fundraising strategy and early emphasis on membership revenue under Bauerlein's leadership as some of the key reasons why the publisher managed to "grow its audience, revenue, and reporting staff in a period when most news magazines downsized, and many closed altogether."
Lessons for Other Nonprofit Outlets
The nonprofit news industry has been growing over the past years. As more publishers are experimenting with the model, Bauerlein distills a few lessons from Mother Jones' experience that could be useful for other news organizations.
The obvious, necessary start is creating great journalism that will bring value to readers. Then it's about thinking about how this journalism can have an impact — and bringing it to audiences where they are.
To illustrate the latter point, Bauerlein gives an example of Mother Jones' presence on various platforms, from the print magazine to TikTok. Unlike analog magazines, TikTok videos bring virtually no monetization — and provide little conversion to other platforms. However, as a nonprofit, Mother Jones thinks about how it can reach potential readers and viewers where they are, particularly audiences who aren't voracious news consumers. (Sometimes, though, difficult decisions have to be made — Bauerlein says Mother Jones paused its news podcast because "it was very difficult to grow the audience for it in a crowded space.")
Perhaps the most important lesson is what Bauerlein calls "making the case about why the journalism [you create] is possible because of support from readers and then being consistent about following up" — in other words, building a sound fundraising strategy that prioritizes effective communication with supporters.
"The fluid exchange between the business and editorial sides, often described as church and state in journalism-speak, is a clear strength for Mother Jones," the case study by INN and Shorenstein Center notes. "By sharing the work of fundraising, the entire organization is oriented around the goal of raising money to serve readers."
Mother Jones' fundraising appeals often come from journalists and are held to the same standard as journalism produced by the newsroom. Baurlein says the team tries to think about different messages for different audiences — from short and catchy texts to longform explanations — and test them continuously. She is personally involved in crafting fundraising messages.
"In the past, in legacy media organizations, the marketing department would be very separate from the newsroom and from the journalism. And as a result, you had very different voices speaking to the audience. We tried to speak with one voice," she says.
Additional Resources
Considering a Membership Model for Your Newsroom? There's a Guide for That
Tips to Amplify Investigative Impact
How France's Mediapart Built a Successful News Model Around Investigative Journalism
---

Anton Protsiuk is a senior editor at The Fix, a media analyst, and nonprofit manager. He coordinates programs at Wikimedia Ukraine, and has been a volunteer Wikipedia editor and an administrator of its Ukrainian-language edition for a decade. He has written about media, technology, and politics for various outlets, including Ukrayinska Pravda, MediaLab, Detector Media, and Bird in Flight.