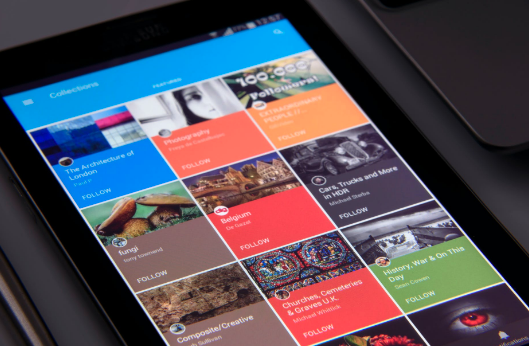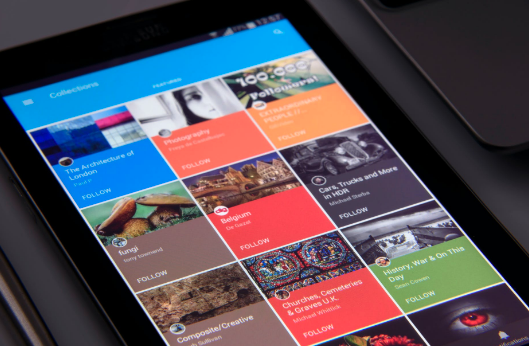 Distribution & Syndication through Online Platforms
Read this article in
"Syndicating" content is one way for investigative journalism organizations to widen their readership, increase their visibility, and earn revenue.
Arranging such republishing is more feasible and beneficial for established organizations, especially when it comes to online distribution by the tech behemoths.
The traditional model of syndication is to place a specific article with a larger publisher, but finding willing publishing partners is not always easy, even if the price is right.
There's testimony on this point from an Italian independent investigative journalism outfit, Investigative Reporting Project Italy (IRPI), profiled by Michele Barbero for GIJN in 2020.
"Convincing the Italian media to publish us has always been very difficult," said Cecilia Anesi, IRPI's co-founder and president. She said the payments don't cover costs.
But developing republishing relationships can be done.
ProPublica, a leading US investigative journalism organization, has had 200 publishing partners in 11 years. This generates readers, not revenue. Like many nonprofit media organizations, ProPublica publishes with a Creative Commons license, encouraging reuse of its material.
Distribution Through Online Platforms Grows
These days, syndication means finding online platforms on which to publish, such as Apple News, Microsoft News, Google News, SmartNews, and Facebook.
Unless advertising is involved, this distribution enhancement is not usually a direct source of revenue either, but it does help reach wider audiences and drive traffic.
The profound positive effect of using such channels can be seen in ProPublica's 2019 annual report. Readership rose on ProPublica's platforms, averaging 5,200,000 page views per month, up 42% over the previous year. However, readership skyrocketed on other platforms (i.e., Apple News, Microsoft News, Google News and SmartNews), where ProPublica got 5,300,000 page views a month, up 172%.
Online Organizations
Major online companies aggregate and distribute news without compensating publishers. Campaigns to mandate payments have been unsuccessful. Here are quick looks at some of the major online outlets, not including Google News.
Apple News+
In March 2019, Apple announced Apple News+, a subscription service available in the US and Canada that features over 300 popular magazines, newspapers, and digital publishers, but whose readership, while secret, is thought to be in the "low hundreds of thousands." (See this August 2020 article by Rob Williams in MediaPost.)
"Apple has struggled to gain new subscribers to ‌Apple News‌+, while also dealing with publishers who are not happy with the service because of its low subscription rates," according to an August 2020 article by Juli Clover in MacRumors. (A WARC article from August 2020 details why The New York Times didn't join but The Wall Street Journal did.)
Clover also draws attention to a discovery by Tony Haile, who runs Scroll, an ad-free subscription news service. He found that the latest Apple software will open web links from Apple News+ publishers directly in the Apple News app instead of taking users to the publisher's website. See related reports in Digiday and TechCrunch.
Facebook
Facebook's Instant Articles allows publishers to post articles that people browsing Facebook in its mobile app can see, along with limited ads from publishers and Facebook, which share revenues.
Launched in 2015, Instant Articles had trouble attracting and keeping publishers, as described in the 2018 article by Pete Brown in the Columbia Journalism Review, but has since made moves to attract publishers.
In a move to support subscription-based publishers, Facebook in June 2019 announced a tool that "allows publishers to define when a reader sees a paywall in Instant Articles, whether based on a metered model tied to a specific number of free articles per month or a 'freemium' model that leaves certain articles open and others locked." There are eligibility standards for Instant Articles and publishers must comply with a set of rules called Partner Monetization Policies.

Further trying to gain publisher interest, Facebook in early 2020 announced some new navigation tools, according to a SocialMediaToday article by Andrew Hutchinson, who wrote "the fact remains that, thus far, publishers have had trouble generating revenue, driving traffic and boosting their KPIs via IA content." Facebook in July of 2020 outlined a range of coming changes to its content monetization policies, as described in another article by Hutchinson.
A Facebook product called News Funding allows smaller publishers to convert Facebook users into paying subscribers directly inside Facebook. See articles on these features in Digiday and Nieman Lab. News Funding is designed for local and niche publishers interested in using a Facebook-based membership model.
Microsoft News
Microsoft News reaches 500 million monthly through its various platforms. It draws from 170,000 pieces of content every day provided by 1,200 publishers and 4,500 news brands.
It produces 60 editions and in 31 languages across 180 countries. Microsoft says it has paid $600 million to publishers around the world. See this 2018 Digiday article. In early 2020, Microsoft News rolled out its artificial intelligence curation tool, described in this Drum opinion piece.
SmartNews
SmartNews is a fast-growing news aggregator designed for mobile devices that was started in Japan and brought to the US in 2014. Its feed includes stories from major investigative journalism organizations, including ProPublica, Reveal/CIR, The Intercept, the Center for Public Integrity, and the Marshall Project.
Getting included on the so-called "white list" generally requires an application (Start here.) The application seeks limited information and an RSS feed. SmartNews curators and artificial intelligence vet applications based on quality and potential interest to readers. Volume of stories produced and location of the originator aren't major considerations, said a SmartNews official, noting that long articles don't seem to turn readers off. 
The complex algorithm on what gets exposure on SmartNews includes measurement of what is trending on social media and within SmartNews. There are "channels," including one called the "public interest" channel.
More than 30 publishers, including ProPublica, have licensing agreements with SmartNews and receive financial compensation. SmartNews does drive traffic, according to a 2019 Nieman Lab article by Laura Hazard Owen, who added that "whether it can actually convert readers into subscribers — is still a question."