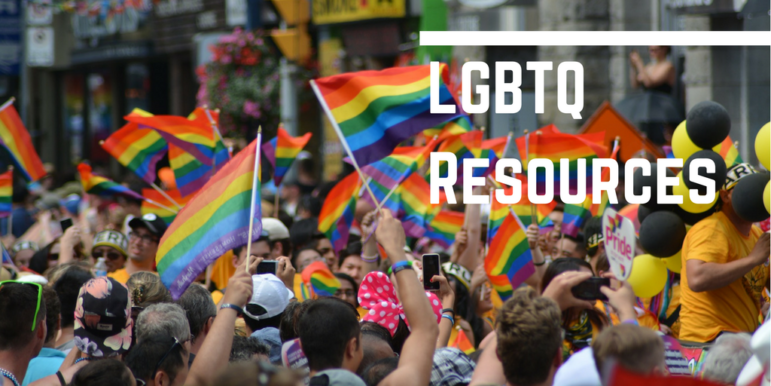 Full guide here.
A variety of media guides exist on covering LGBTQ issues, most providing guidance on terminology. These include:
Investigating Anti-LGBTGI+ Hate, written and edited by Debra L. Mason and Brian Pellot, "features relevant background, tips, and sources to help journalists investigate and report on how faith groups and NGOs foment anti-LGBTQI+ hatred in the U.S. and abroad." Published in 2019 by Taboom Media.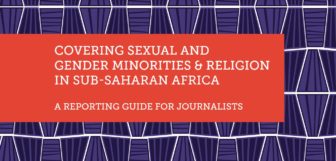 Covering Sexual And Gender Minorities & Religion In Sub-Saharan Africa: A Reporting Guide for Journalists, was created by the Religion News Foundation and Heinrich Böll Stiftung Southern Africa.
The National Lesbian & Gay Journalists Association's Stylebook Supplement on Lesbian, Gay, Bisexual, & Transgender Terminology is also published in Spanish.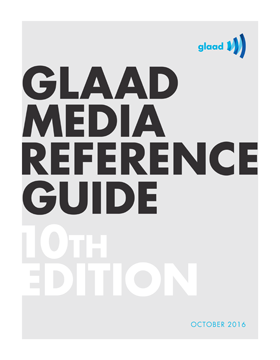 The GLAAD Media Reference Guide, 10th Edition, offers tools to encourage fair, accurate and inclusive reporting of Sexual Orientation, Gender Identity and Expression (SOGIE) issues. The guide includes glossaries of LGBTQ terms, transgender terms, terms to avoid, and a summary of relevant Associated Press and New York Times style rules.
Outright International published a Persian media training guide in Farsi and a Caribbean media training guide in English.
The Columbia Journalism Review published an article by Nico Lang that says reporters must stop misgendering trans murder victims.
Taboom Media created a reporting guide for journalists interested in investigating how US-based faith groups and NGOs foment hate against LGBTQI+ communities, both in the United States and abroad.
A guide to reporting on LGBTQ+ community, written by Daniel Green for journalism.co.uk. "One of the main objections about coverage of the LGBTQ+ community in the press is the lack of the variety of voices in stories," according to the article, based on interviews with LGBTQ+ journalists.
Suggestions for additions are welcome. Please write us here.