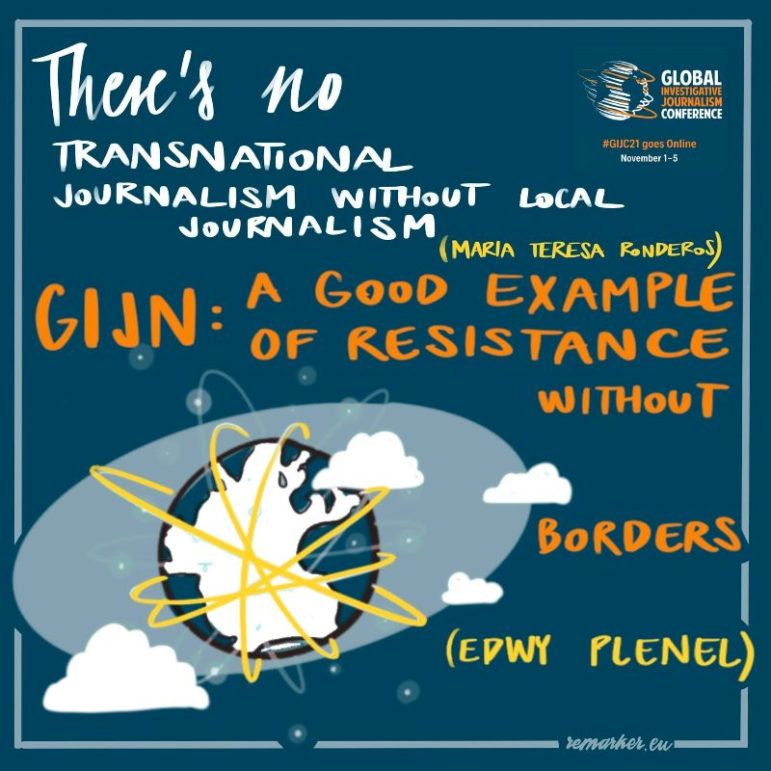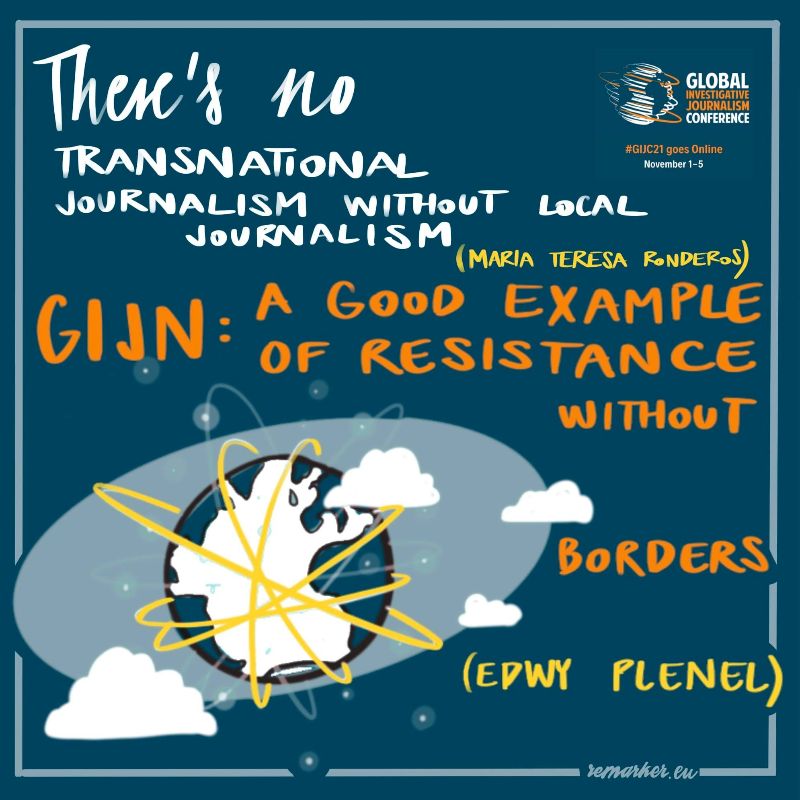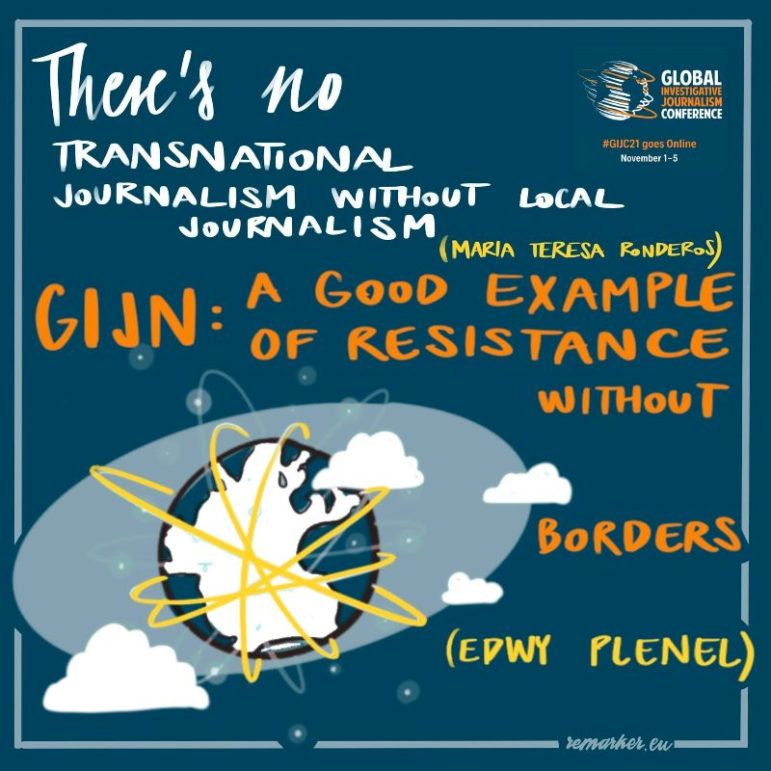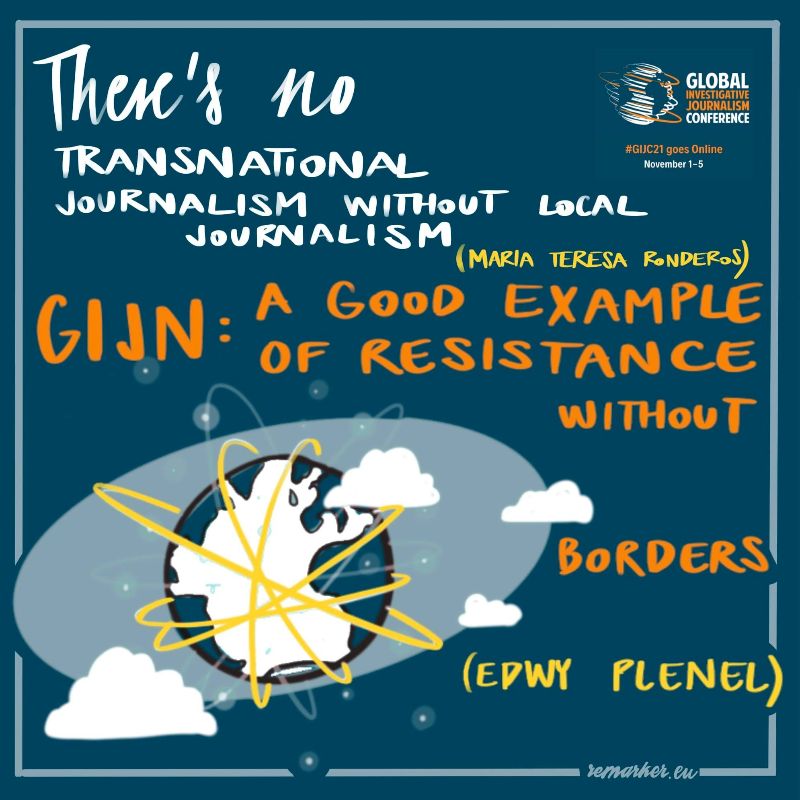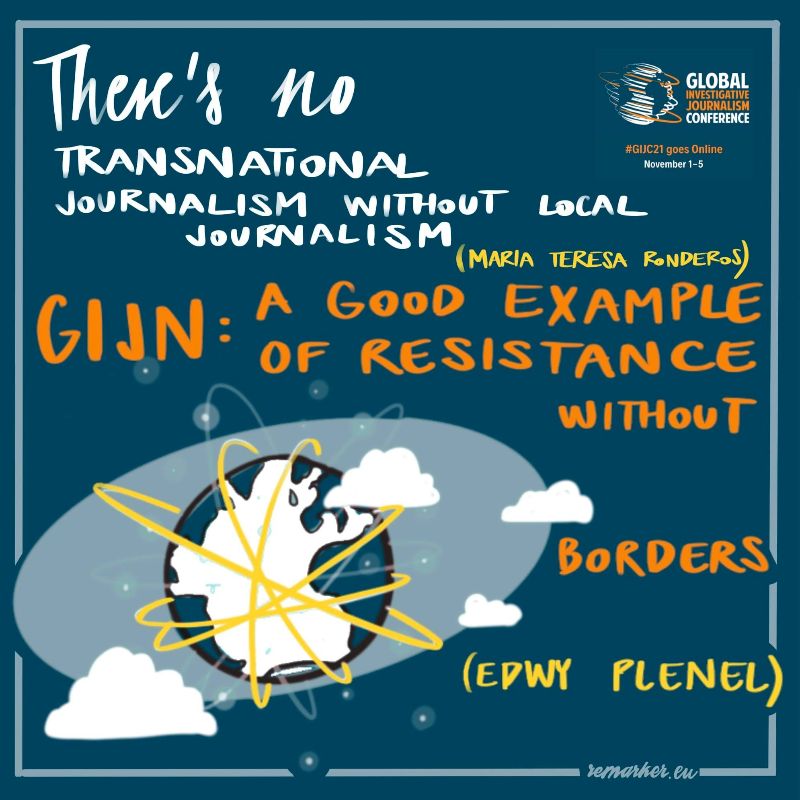 Dear Friends,
We're entering the season of celebration—but it's also a time of great concern. Threats to democratic values, human rights, and the rule of law continue to spread, as kleptocrats and autocrats take advantage of a world made weary by pandemic.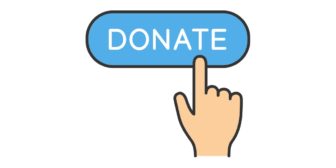 Despite all this, investigative journalists are on the job around the world, working overtime to dig out the truth and report it accurately. The Nobel Committee this year agreed, awarding two of our best, Dmitry Muratov and Maria Ressa, with the Nobel Peace Prize.
Four days after he received the award, Mr. Muratov joined GIJN for a live interview with an audience from 74 countries. "Investigative journalism is the most important mission for humankind," he said, "because investigative reporters are not letting people steal the future from us." It is essential, he declared, to "report the truth of what is happening and be a witness to history."
That's where GIJN comes in – and why we need your support. We serve as the global hub for the world's investigative journalists, working behind the scenes to connect and empower our colleagues. Our staff is out there every day, in 12 languages, providing journalists with the skills and resources to go after corruption and abuses of power. This year, GIJN's Help Desk responded to a record 2,370 requests for assistance.
Your support to GIJN can help in ways big and small:
$150 can translate a tip sheet into Arabic or Russian;
$500 can distribute worldwide a reporting guide on climate change or femicide;
$2,500 can send a journalist from the Global South to train at our next conference;
$5,000 will let us do a webinar or online workshop on the latest investigative tools;
$10,000 will let us produce new guides on topics like investigating cryptocurrency and election dirty tricks;
$15,000 will let GIJN Advisory Services help a struggling watchdog newsroom strengthen its finances, reporting, and security.
As attacks on democracy and human rights increase across the globe, an independent, investigative news media is one of the last barriers to the rise of autocracy. Please join GIJN in supporting journalists standing up for a watchdog press. Our future depends on it.
With thanks,
Dave Kaplan
Executive Director/GIJN