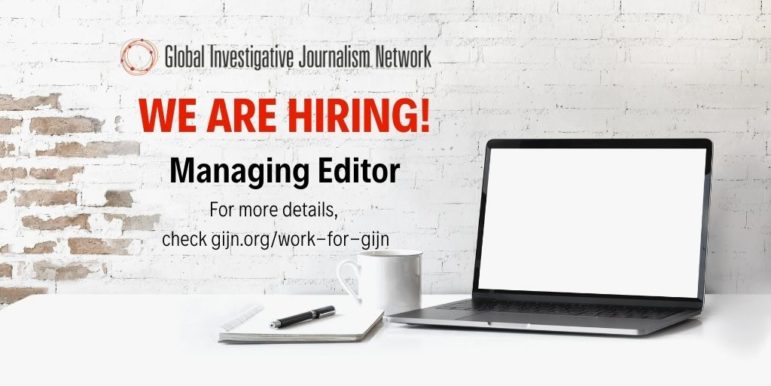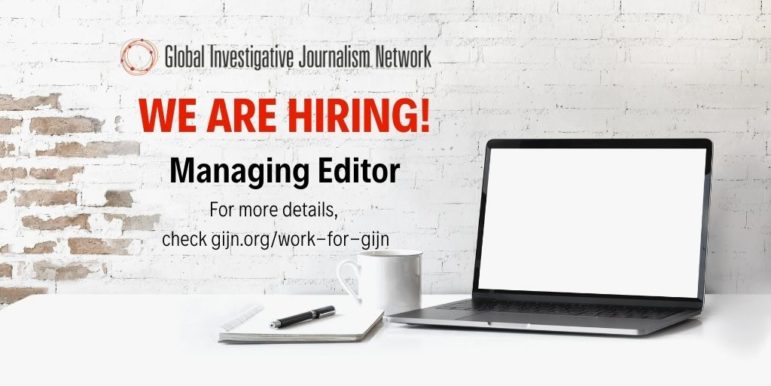 Position: Managing Editor, Global Investigative Journalism Network
This job post is now closed.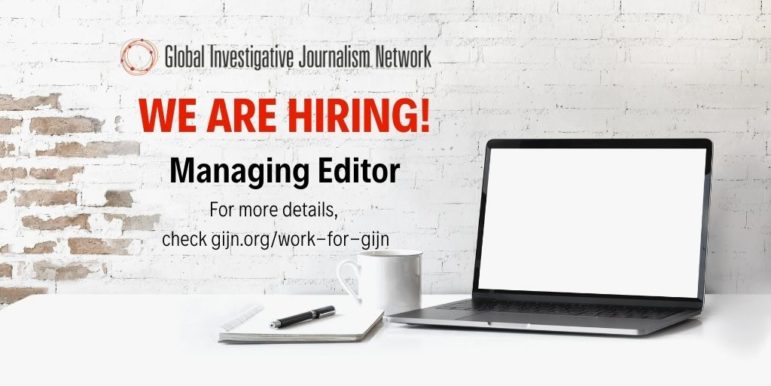 GIJN, a fast-growing nonprofit, is looking for a dynamic Managing Editor to lead and manage our editorial operations. The position is full-time.
GIJN publishes daily in multiple languages and is the leading source of international news, tip sheets, and reporting guides on investigative journalism. Readers from 140 countries a day come to GIJN's websites for the latest on investigative techniques, data journalism, new reporting models, funding tips, and more.
GIJN is staffed by an extraordinary multicultural team based in 21 countries. You'll work in a collaborative network that is having impact every day on the front lines of journalism. This position reports directly to the Executive Director.
Responsibilities and Duties:
Manage GIJN's editorial team of two associate editors and regional editors around the world;
Oversee content on our websites, including features, news stories, and reporting guides;
Commission online stories and arrange for reprints and extracts;
Run international newsrooms at GIJN conferences;
Contribute to general management of staff and programs;
Oversee website redesign;
Help identify and evaluate the latest tools, methods, data sets, and innovations in investigative and data journalism.
Knowledge, Skills and Experience:
Excellent editing skills, from concept to copy editing;
Knowledge of investigative and data journalism;
At least five years experience in managing editorial projects;
Highly organized;
Global journalism perspective;
Proficiency in WordPress (or ability to learn quickly);
Able to work and lead a team in a decentralized organization;
Able to work effectively in a cross-cultural environment and with staff and writers from around the world;
Able to work flexibly in line with organizational needs and to effectively share knowledge, ideas, and skills across the GIJN team.
Location: Flexible. GIJN is a virtual nonprofit. You'll need good, dependable broadband.
Salary: We're a nonprofit but we pay a living wage. Salary will depend on your experience.
Note: GIJN is a strong believer in diversity and welcomes applicants regardless of race, color, creed, religion, gender, sexual orientation, national origin, ancestry, citizenship status, or disability.
To apply, fill in the embedded form below.