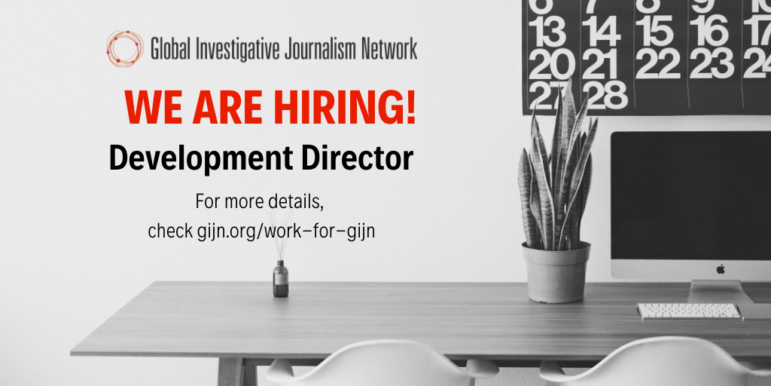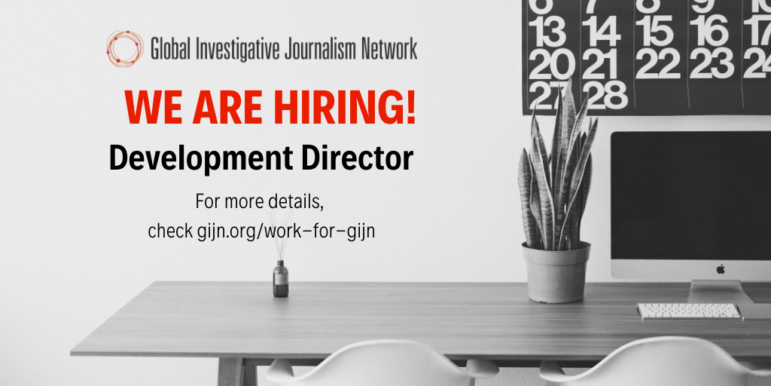 Position: Development Director, Global Investigative Journalism Network
Rolling interviews. Position is open until filled, with an expected deadline of July 21, 2022.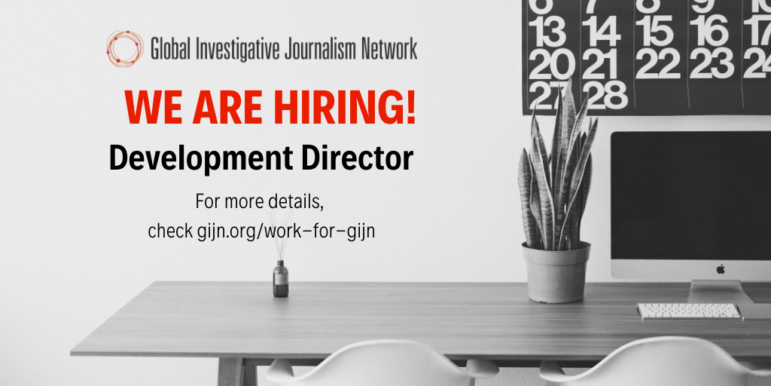 GIJN, a groundbreaking journalism nonprofit, is looking for a development director. This is a full-time, remote position, and is part of the GIJN management team.
Here's a unique chance to be at the center of the global hub supporting the world's investigative journalists at a time of unprecedented change. You'll work in a supportive online nonprofit staffed by an extraordinary multicultural team based in 21 countries.
GIJN is an association of 235 organizations in 89 countries dedicated to strengthening and advancing investigative journalism around the world. Our committed staff works in 12 languages to spread the latest tools, techniques, and technology so journalists worldwide can go after lack of accountability and abuses of power. You'll cultivate new foundation and individual funders, and steward existing relationships, in support of GIJN's annual budget of US$2.5 million.
GIJN is a distributed nonprofit; the successful candidate can be based anywhere with a strong broadband connection. You'll work in a collaborative network that is having impact every day on the front lines of journalism.
Applicants must have a Bachelor's degree or equivalent, and at least five years of experience working in development at a US nonprofit organization. This position reports directly to the GIJN Executive Director.
Responsibilities and Duties:
Manage GIJN's fundraising and development strategy, including foundations and individual donors;
Do prospect research of new sources of grants and donations;
Set up fundraising meetings with potential donors and seek to secure new and renewed support;
Manage GIJN's relations with donors, including communications, updates, newsletters, and phone calls;
Prepare progress and interim reports, proposals and pitches for donors;
Oversee a full-time development assistant;
Advise GIJN member organizations and Help Desk requesters on fundraising strategy;
Assist with training on fundraising issues at GIJN conferences and workshops;
Represent GIJN at conferences and other events around the world.
Knowledge, Skills and Experience:
At least five years experience in fundraising and development. Work in support of journalism or online media is helpful.
Knowledge of journalism;
Excellent English writing and editing skills;
Excellent communication, interpersonal, and coaching skills;
Ability to work independently and responsibly in a decentralized organization;
Ability to work effectively in a cross-cultural environment and with partners from around the world;
Ability to work flexibly in line with organizational needs and to effectively share knowledge, ideas, and skills across the GIJN team.
Location: Flexible. GIJN is a virtual nonprofit. You'll need good, dependable broadband.
Salary: US$7,000-$8,000 per month. Salary will depend on experience.
Note: GIJN is a strong believer in diversity and welcomes applicants regardless of race, color, creed, religion, gender, sexual orientation, national origin, ancestry, citizenship status, or disability.
To apply, fill in the form below.